Trampoline Park and Wednesday Cafe
2:36 AM
It's about 1:48am right now and I just got home after a long day out with Brandon and his secondary school friends. It's been quite a kickass day. I haven't achieved or done so many things altogether in one day since forever, and today (or rather 30th January) is the first time in the long while!

So just last weekend, one of Brandon's friend, Ang Guan, invited me to join them for a gathering that is meant to celebrate Brandon's birthday. There were not much plans made other than the booking we've made at Amped's Trampoline Park @ Katong in the afternoon. But it turned out to be a super long day with a cafe visit, dinner, some ice-cream followed by a midnight karaoke session. I guess this is because Ang Guan is going to enlist soon (HAHAHA sad guy) and he is just all out yolo these past couple of days it's quite funny hearing all of his stories.

It's my first time to the trampoline park and it was not exactly what i expected. I didn't know you needed skills to jump?! LOL. Or maybe it's just cause I'm hopeless at these but hey don't automatically generalise that I suck at sports okay. And even though we booked only an hour it was super exhausting, so I spent the last couple of minutes just snapping away because I'm simply too damn tired to jump anymore.





Thereafter we decided to head elsewhere for some light snacks before dinner. While on the bus to the trampoline park, my eagle eyes caught sight of this cat-cafe-looking signboard and I made a mental note to read up on that place out since it looked kinda cute. After doing some online research, I realised it was actually an all-you-can-eat dessert bar?!?! And the best part is that it's only $10/$12 per hour depending the time that you actually visit!!!!
We just so happen to patron the cafe during its happy hour so it was $10 for us. The guys were all up for the desserts so CAN YOU IMAGINE HOW STOKED I WAS.

So we went to Wednesday Cafe (which is actually just a bus stop away from the trampoline park) and I fell in love with the interior and ambience of the cafe IMMEDIATELY. It was quiet, cosy, and I loved their cushions and couches and the way they displayed their desserts. Plus points given to the extra effort they've put into all these decorations which makes it very photo and instagram worthy. It is not a cat cafe but they do have 2 really adorable cats in the cafe owned by the couple who started the cafe!!

They have a relatively limited selection of desserts to choose from but the quality and taste of their sweet treats is alright. Personally, I thought that only their funfetti cake (the one with blue frosting) is worth mentioning but it's $10 for everything else after all! They also have some cereal/nuts, coffee/tea and pink lemonade available. It's a great place to just while your hour away with friends.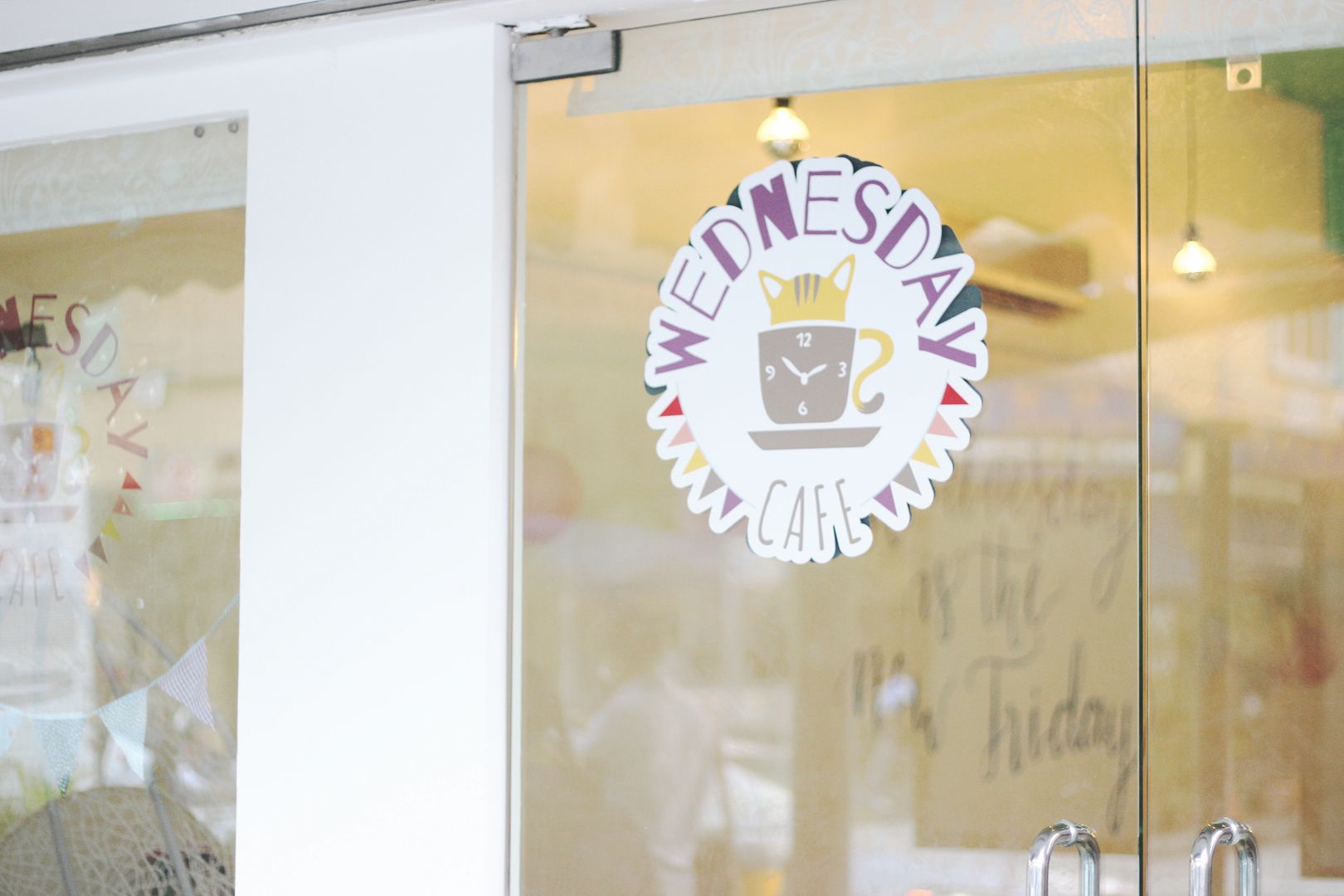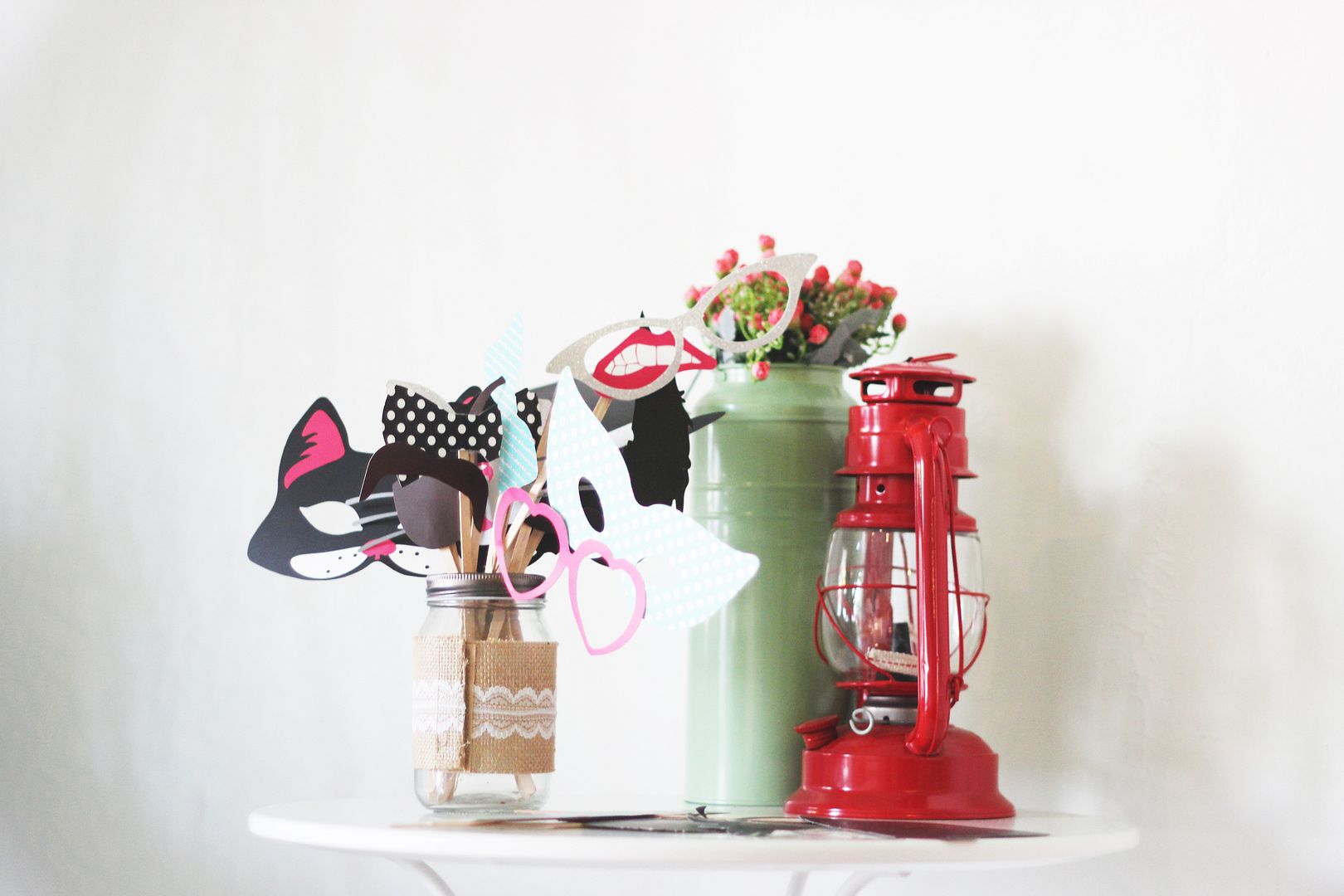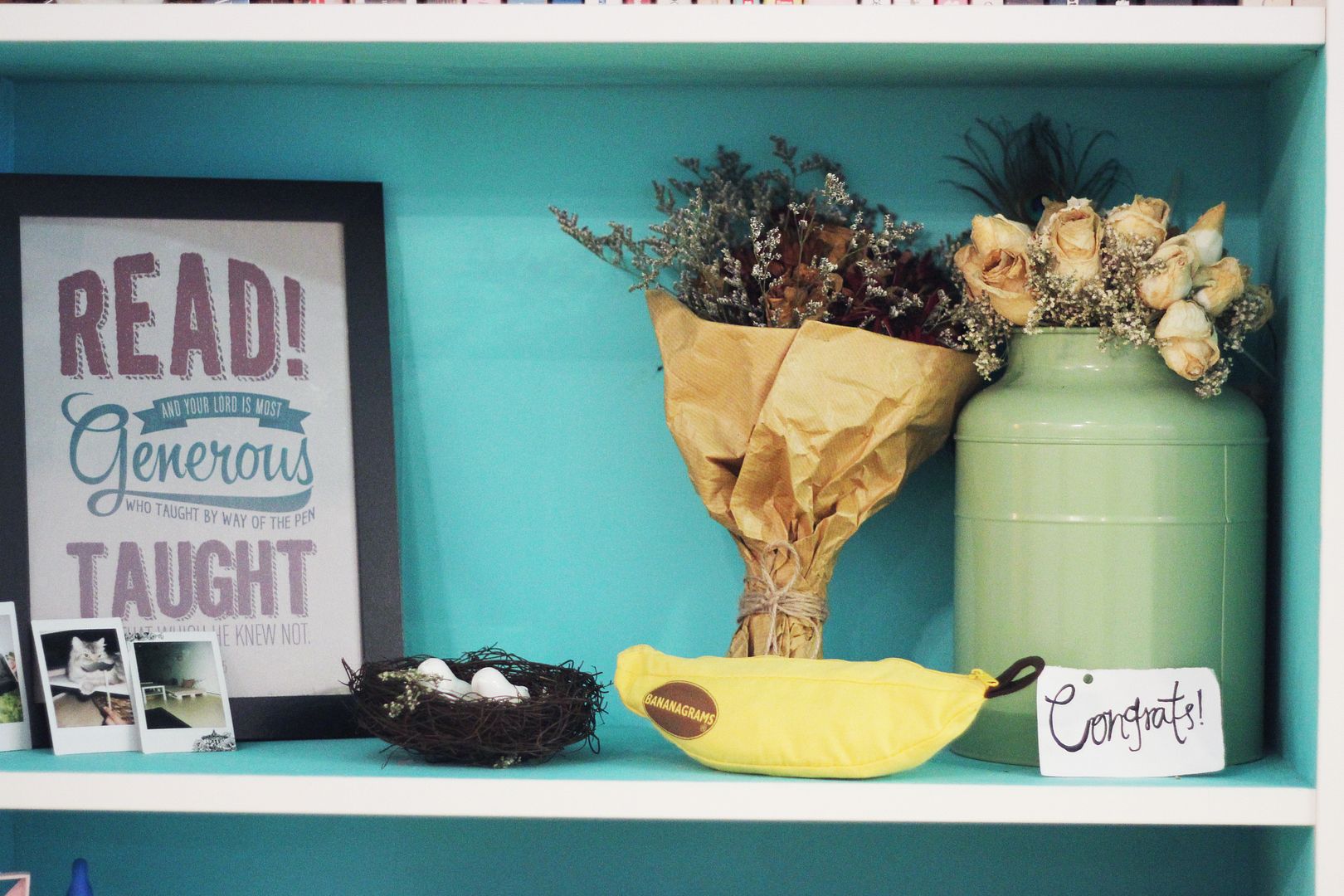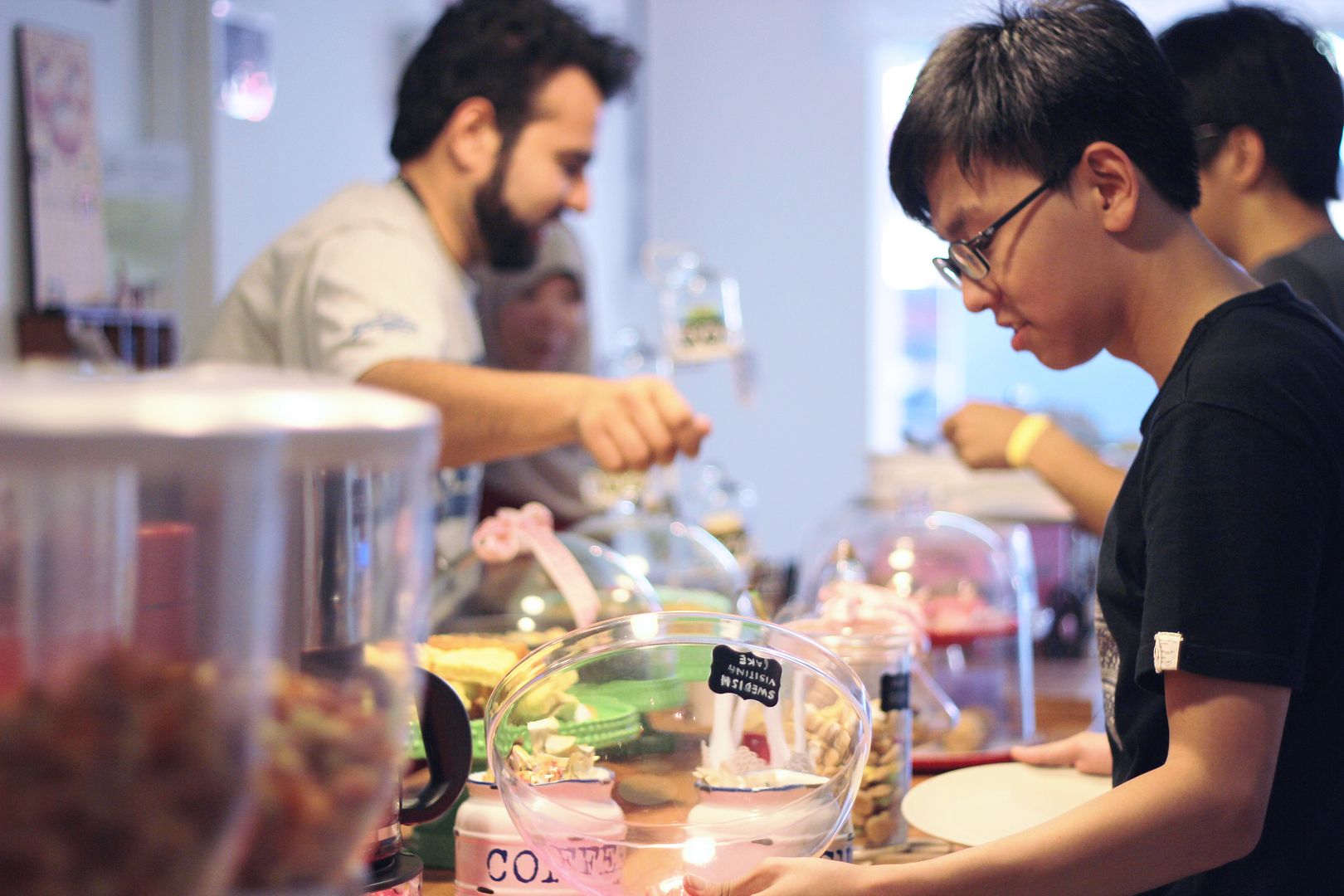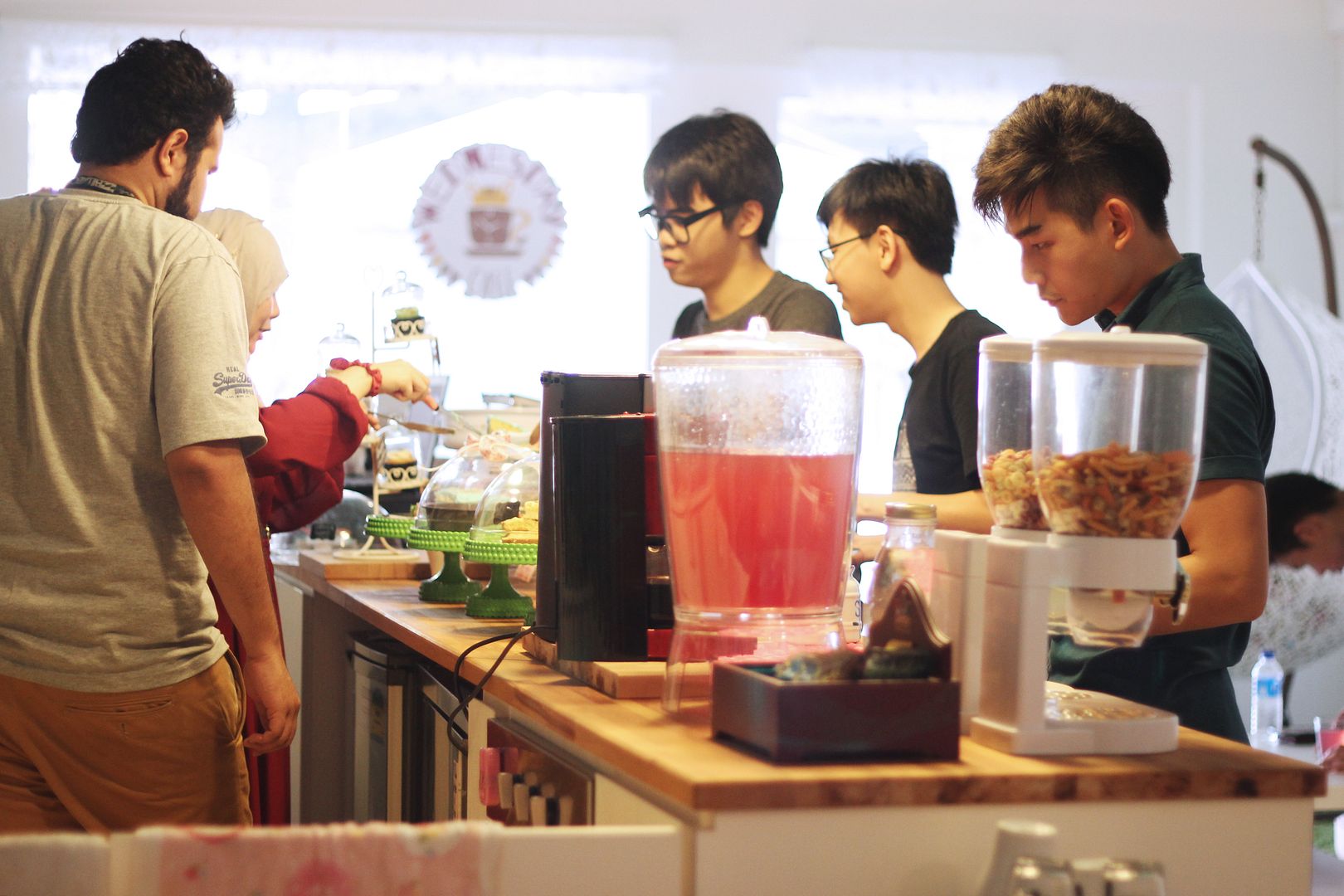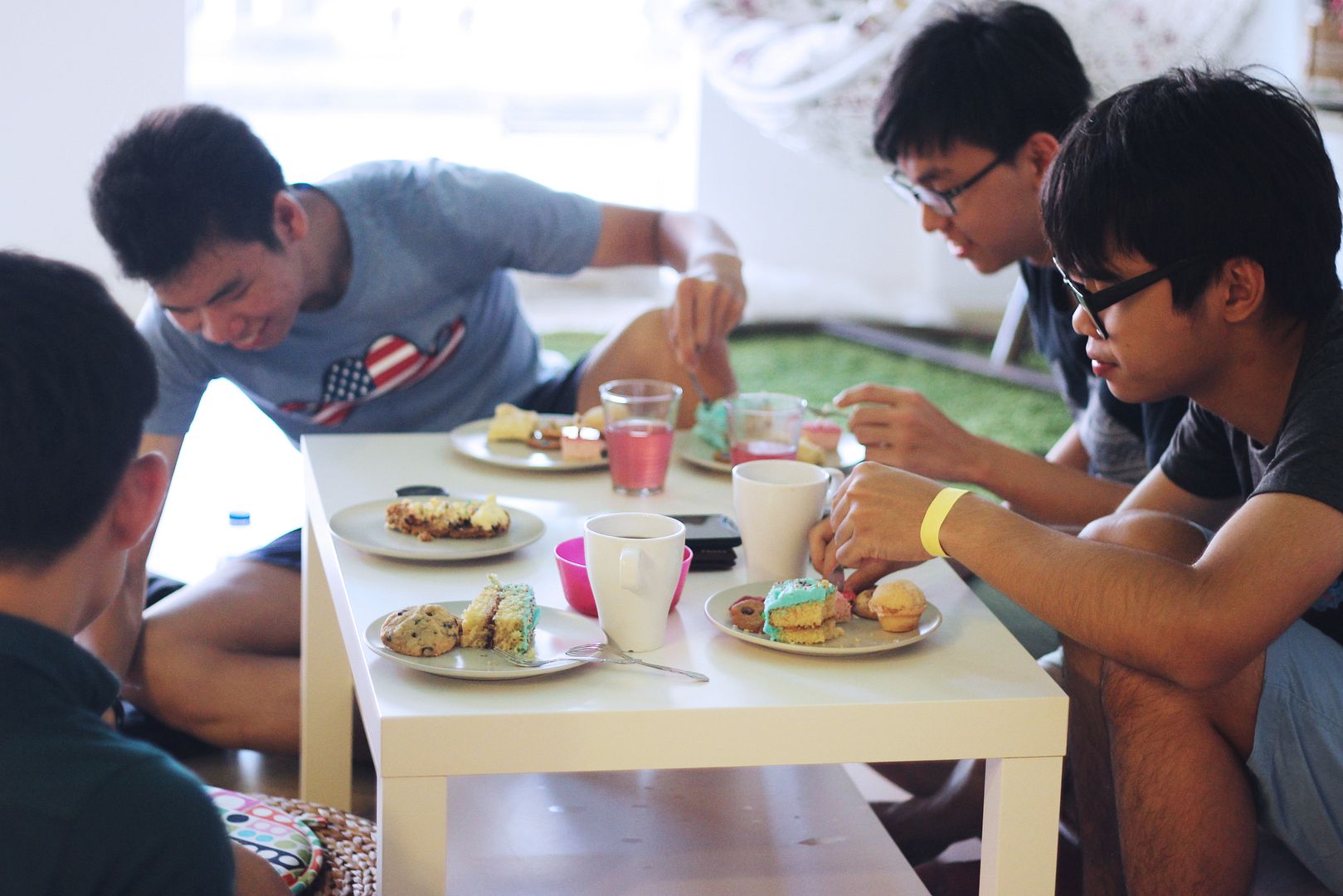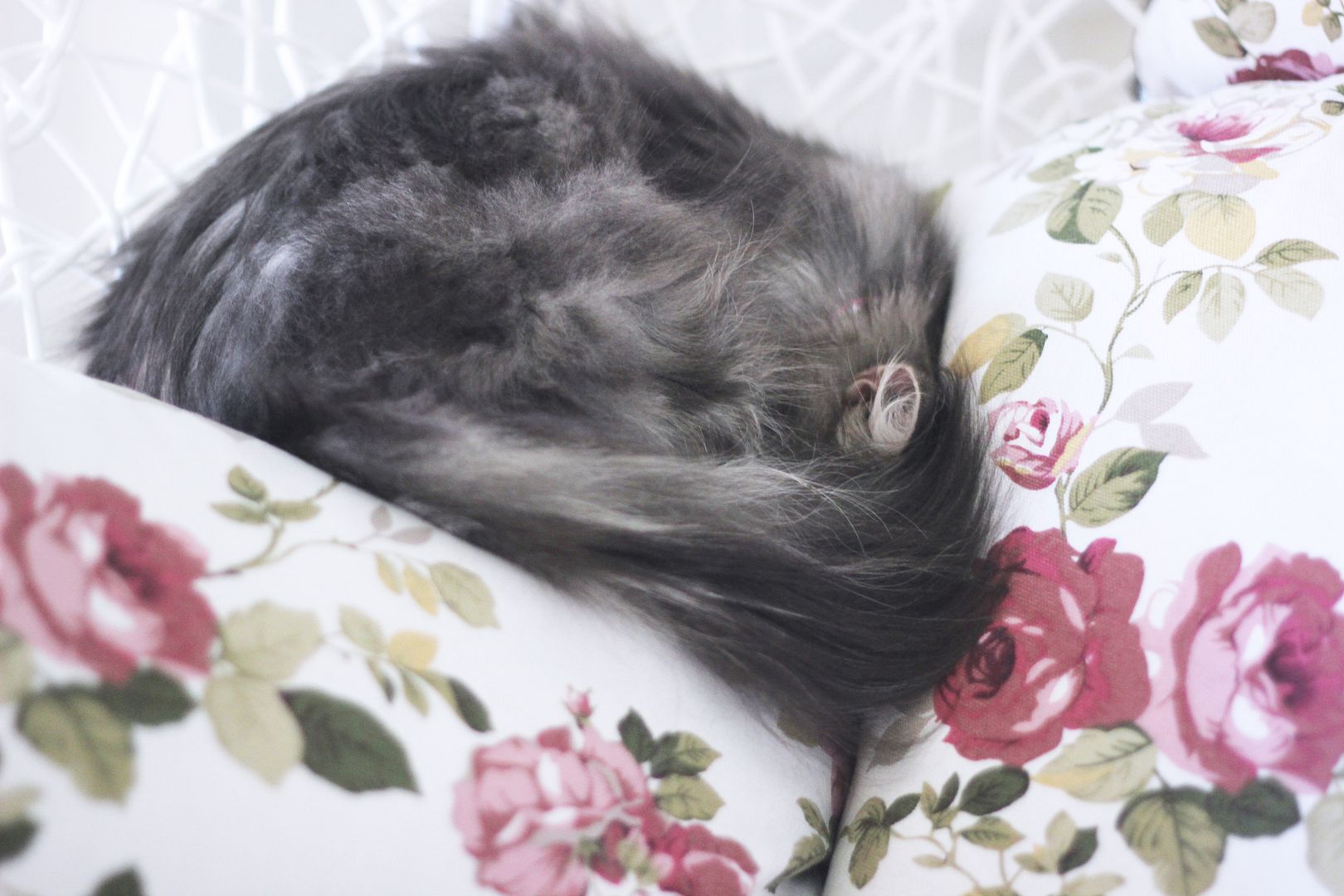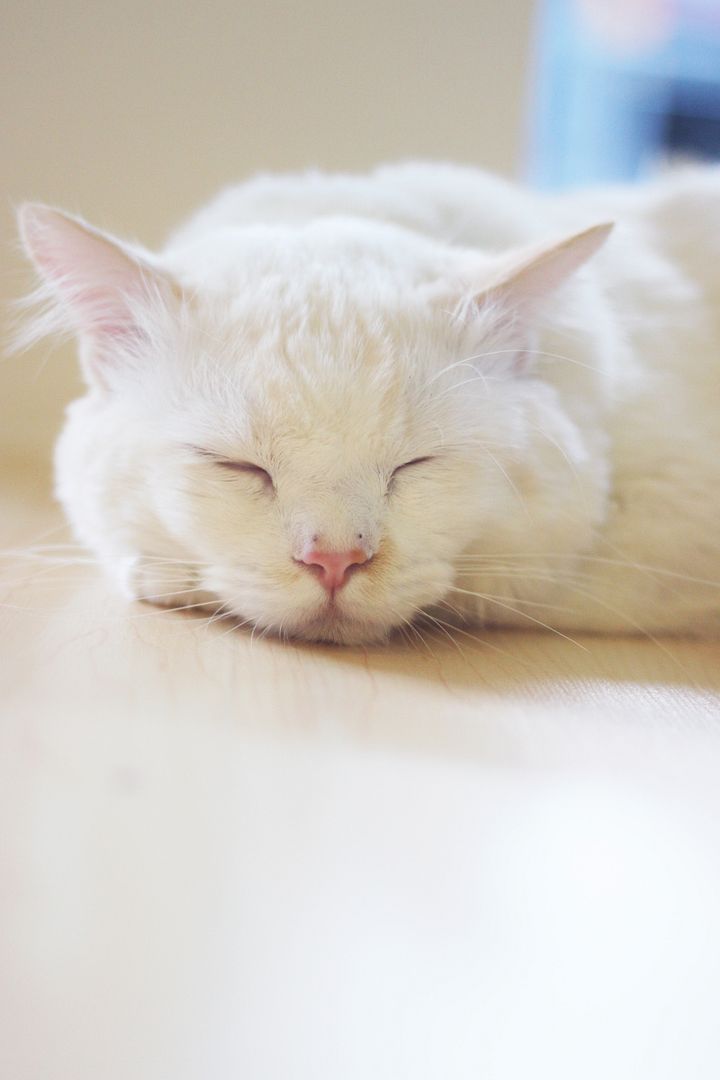 Honestly, I thought it was kinda funny having a tea party with four other dudes HAHAH. But it still served as a really nice place to catch up with your friends since the beverages are kinda free flow. And if you're bored they have board games to keep you company! I had fun trying to capture cute photos of their cats hehe.

We took an hour plus long bus ride from katong to sembawang for dinner, where we had bai mi fen followed by a midnight karaoke session.

So yes it's been a long tiring, albeit fun day. I thought it was going to be quite awkward with Brandon's friends since we haven't really hung out before but they were really nice people who talked a lot LOL and I guess that made me feel more included in their conversations.

That concludes my entire day outdoors. The next couple of days is just completing final assignments and studying for my exams. Just another 2 more weeks to the end of my holidays!!!!