And time made it harder, I wish I could remember.
Sunday, October 19, 2014 @ 1:45 AM |
Friday evening, I tasted one of the best cakes I've eaten in my life, ever. I read reviews that mentioned how Kki sweets' cakes were heaven in a bite, and they really were. They have been on my to-go list for years but since their previous location at Ann Siang Hill closed, I never had the chance to taste those adorable Japanese cakes. But after a little research the night before (I wanted to pamper myself to some cakes after all the work lately), I found out that they have relocated at SotA after 8 long months of being MIA.
Finally, I get to taste those petite lil things.
Honestly, the price is really a bomb. But I've already prepared myself for the bill coming my way even before I visited their store. It's probably about my one day's worth of work to cakes. But it's so damn worth it!!
We got ourselves Nao (a strawberry mousse cake with pistachio centre), Antoinette (white chocolate mousse with mango filling), Little Red Riding Hood (dark chocolate mousse with raspberry centre) and Mont Blanc (french chestnut paste with cream centre).
I got myself black tea while Brandon got himself latte. So yeap, 4 miniature cakes and 2 drinks for 2 people.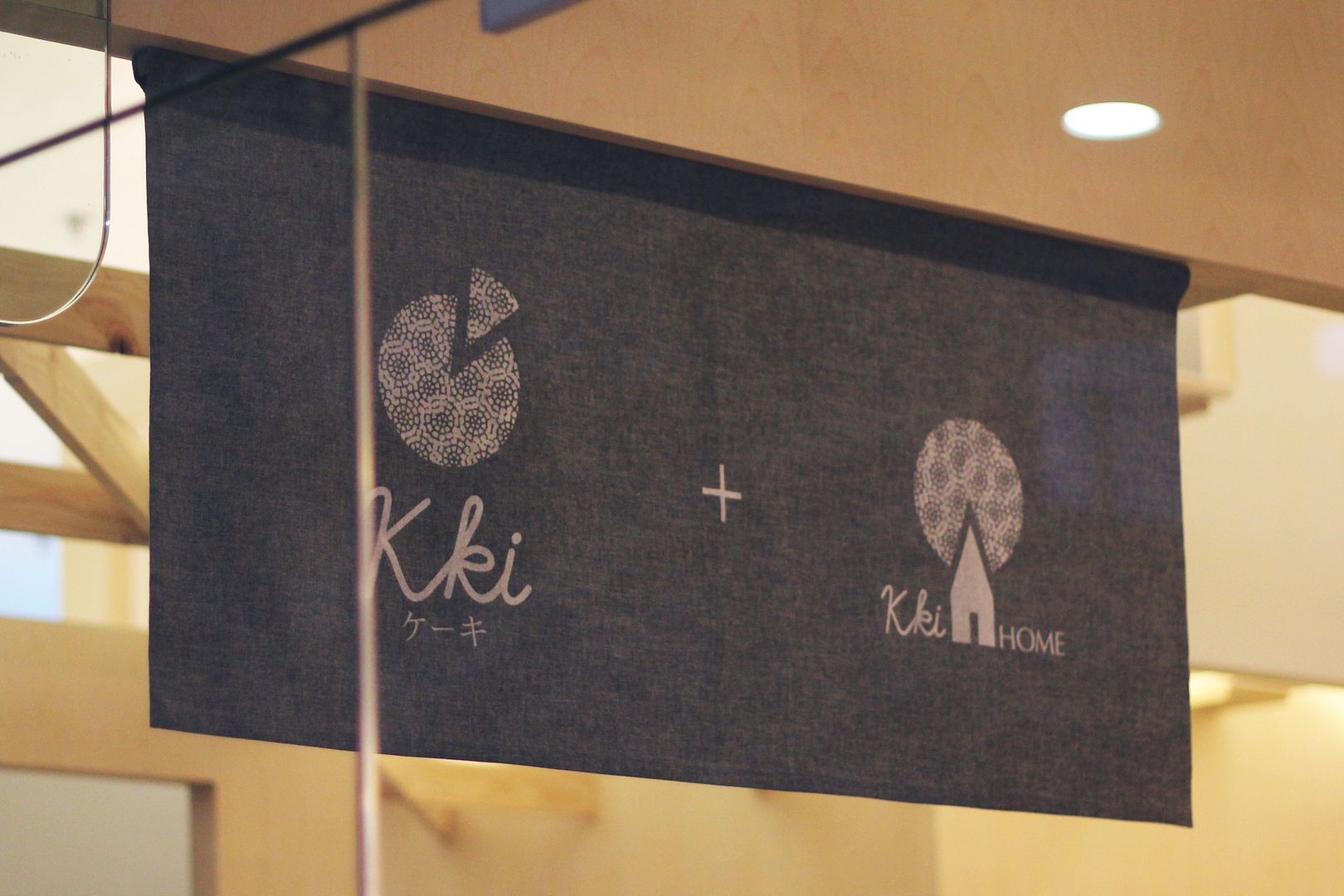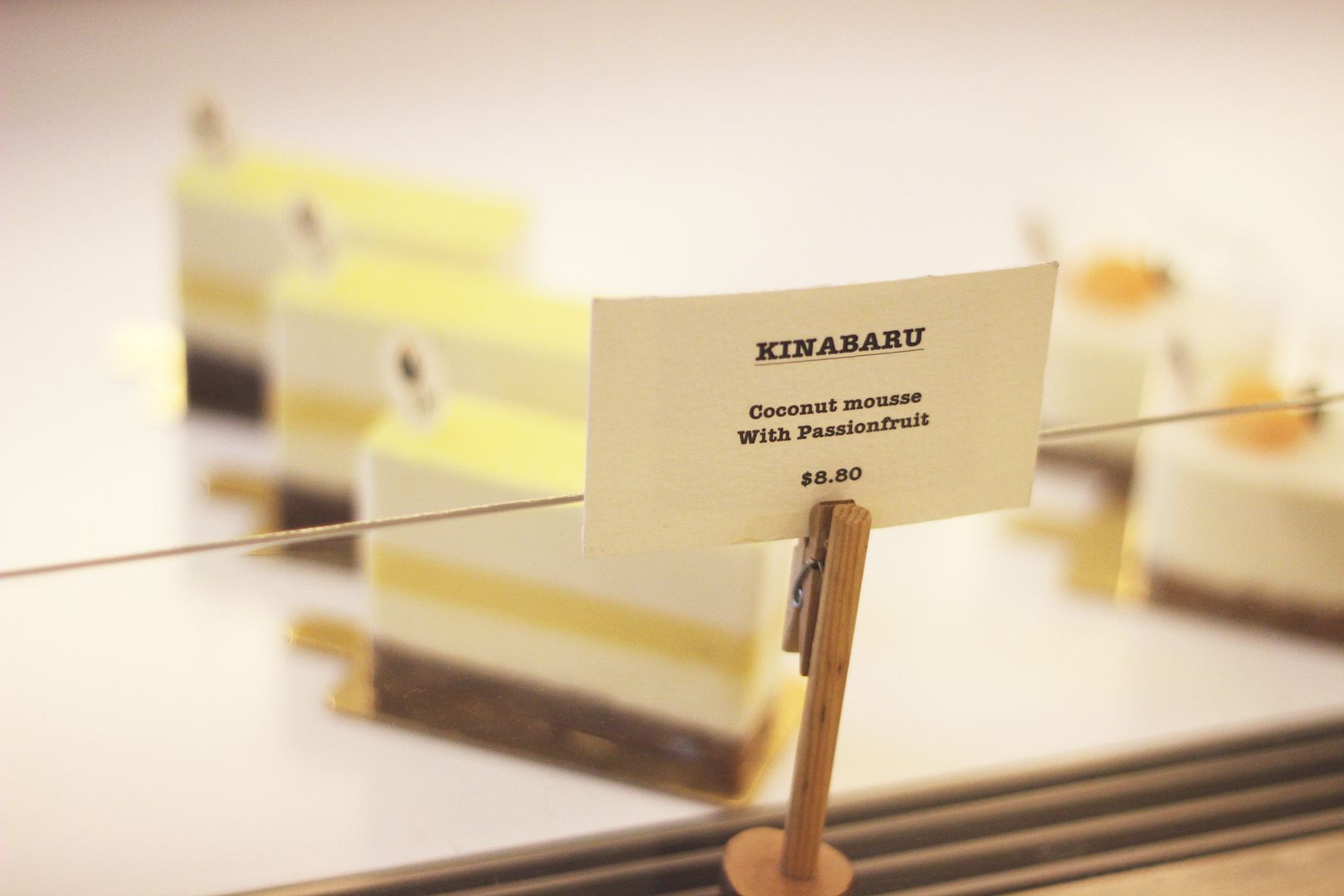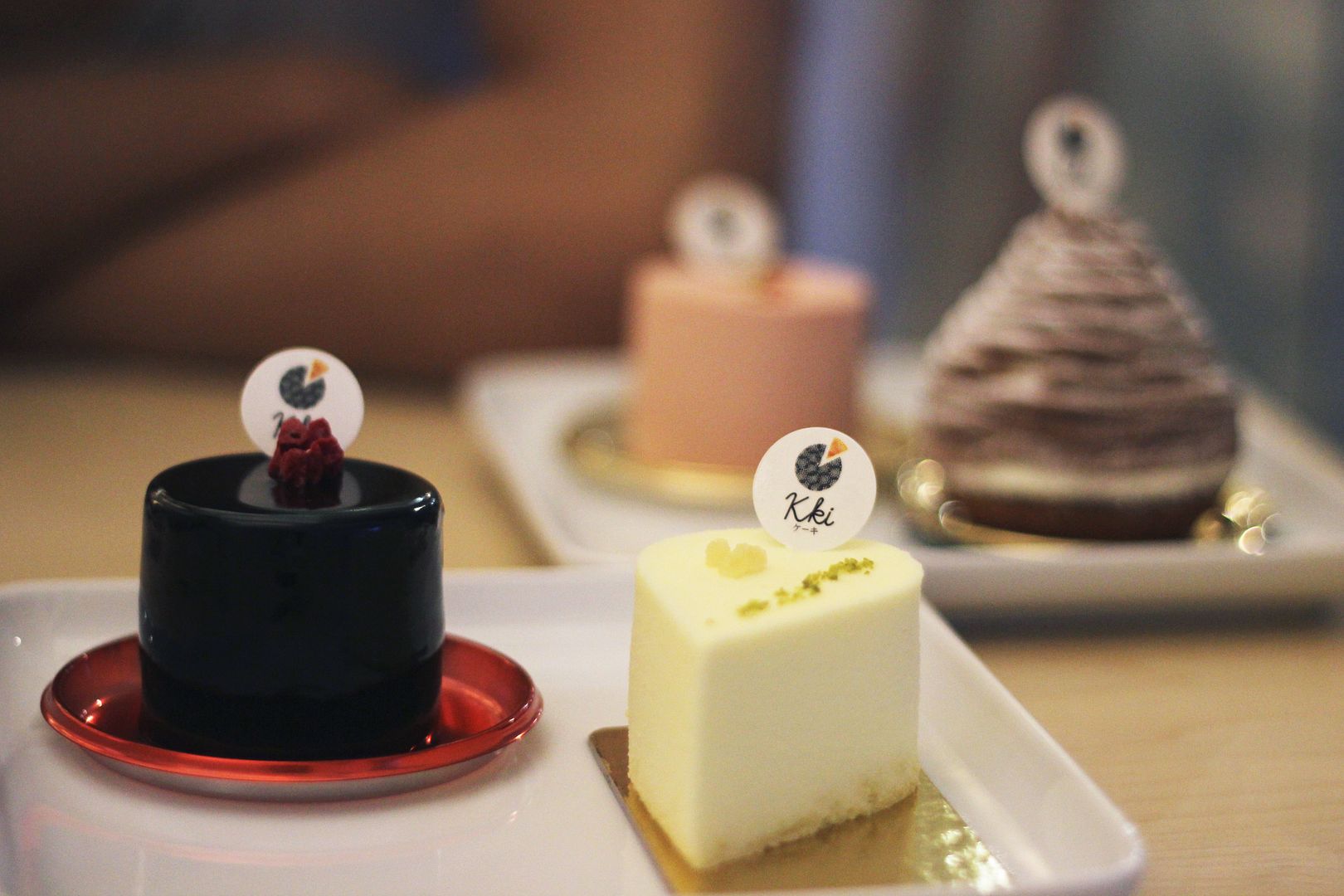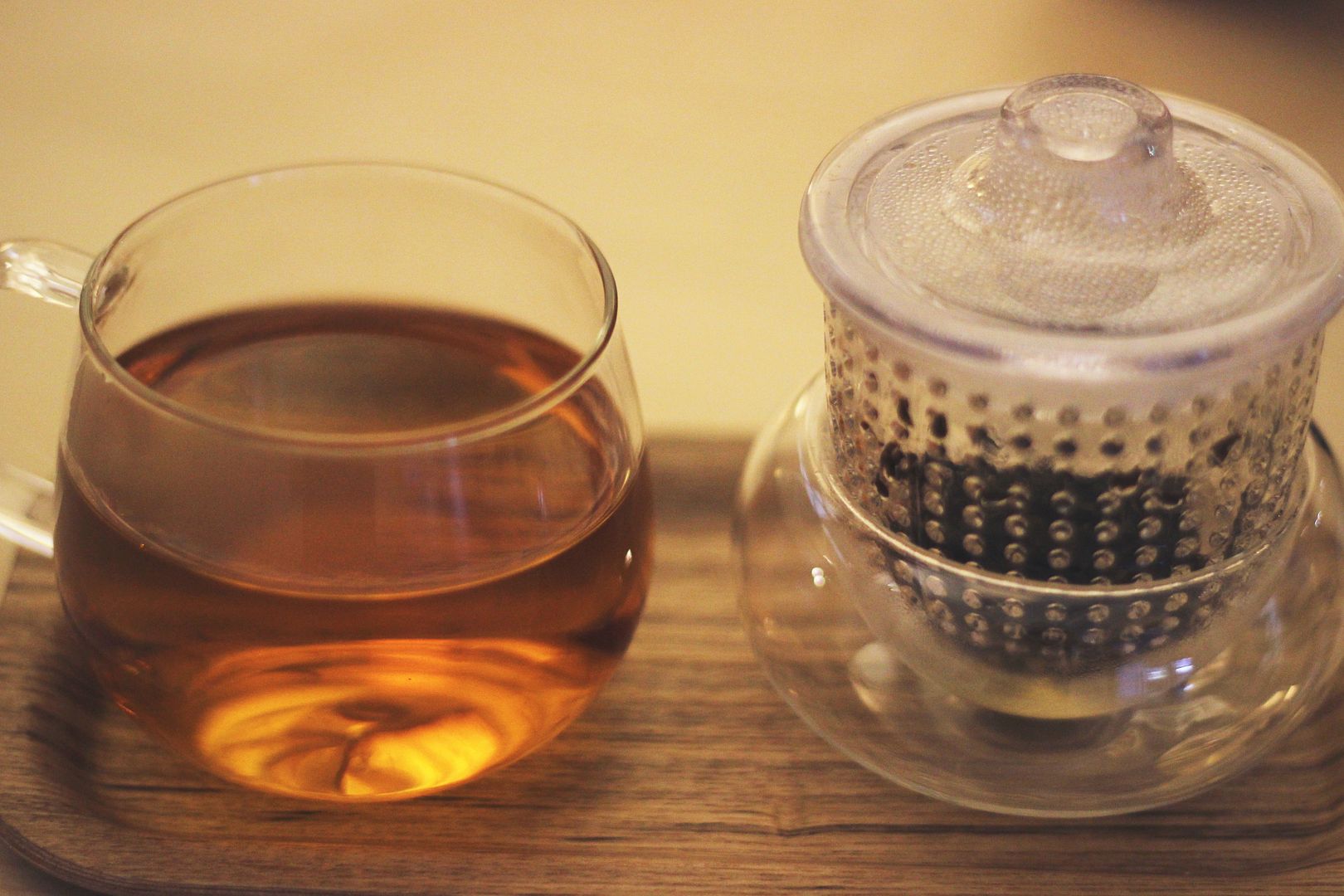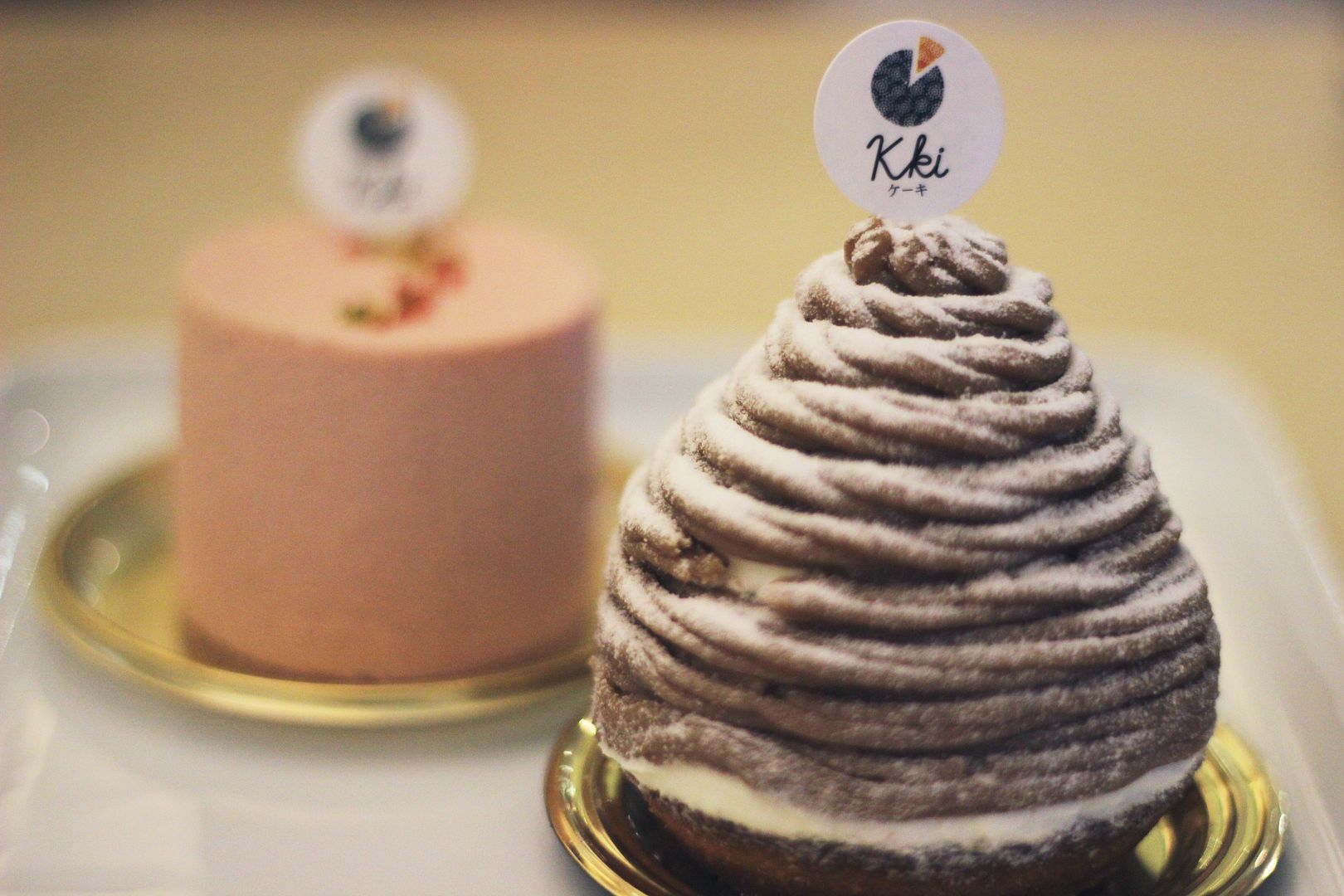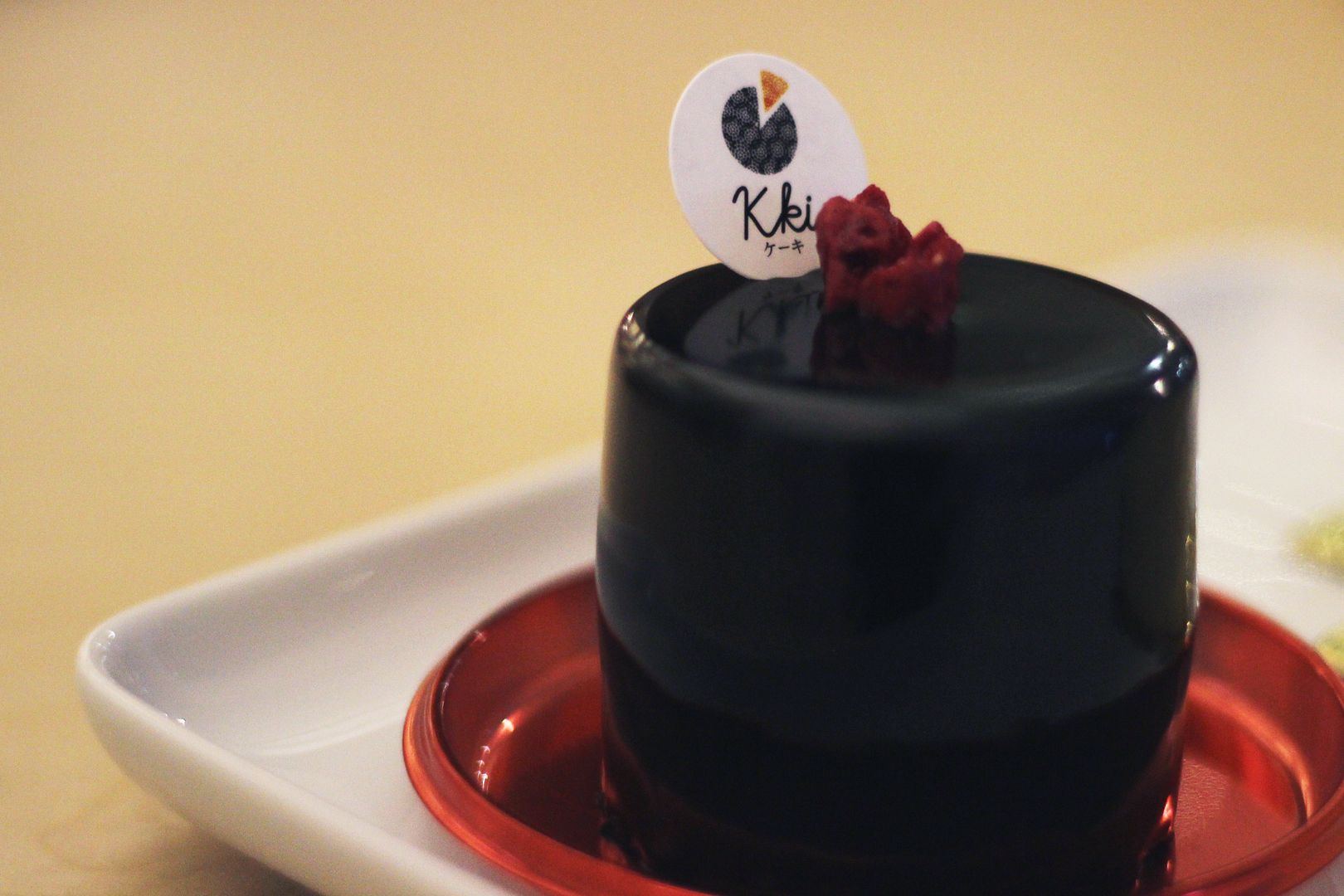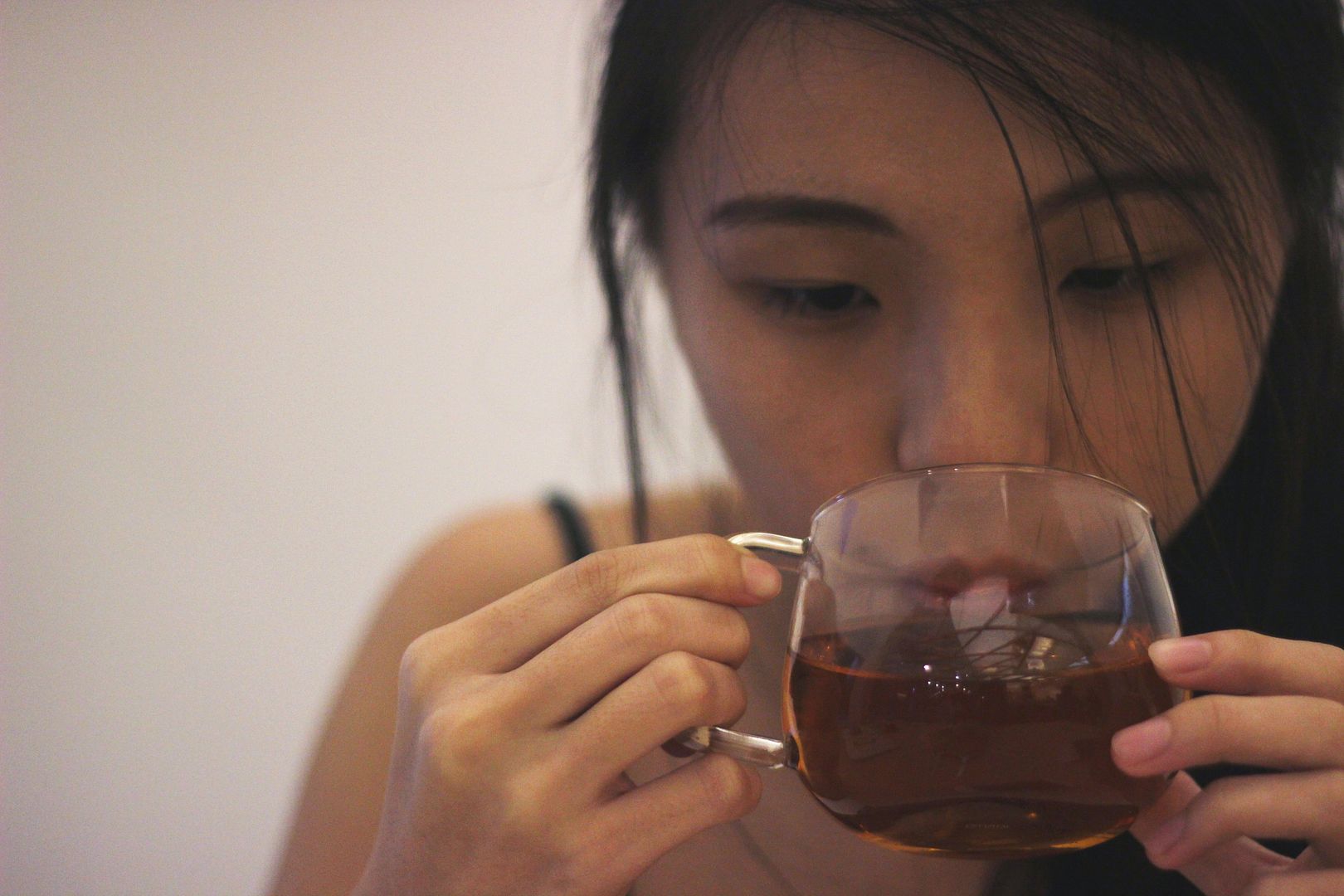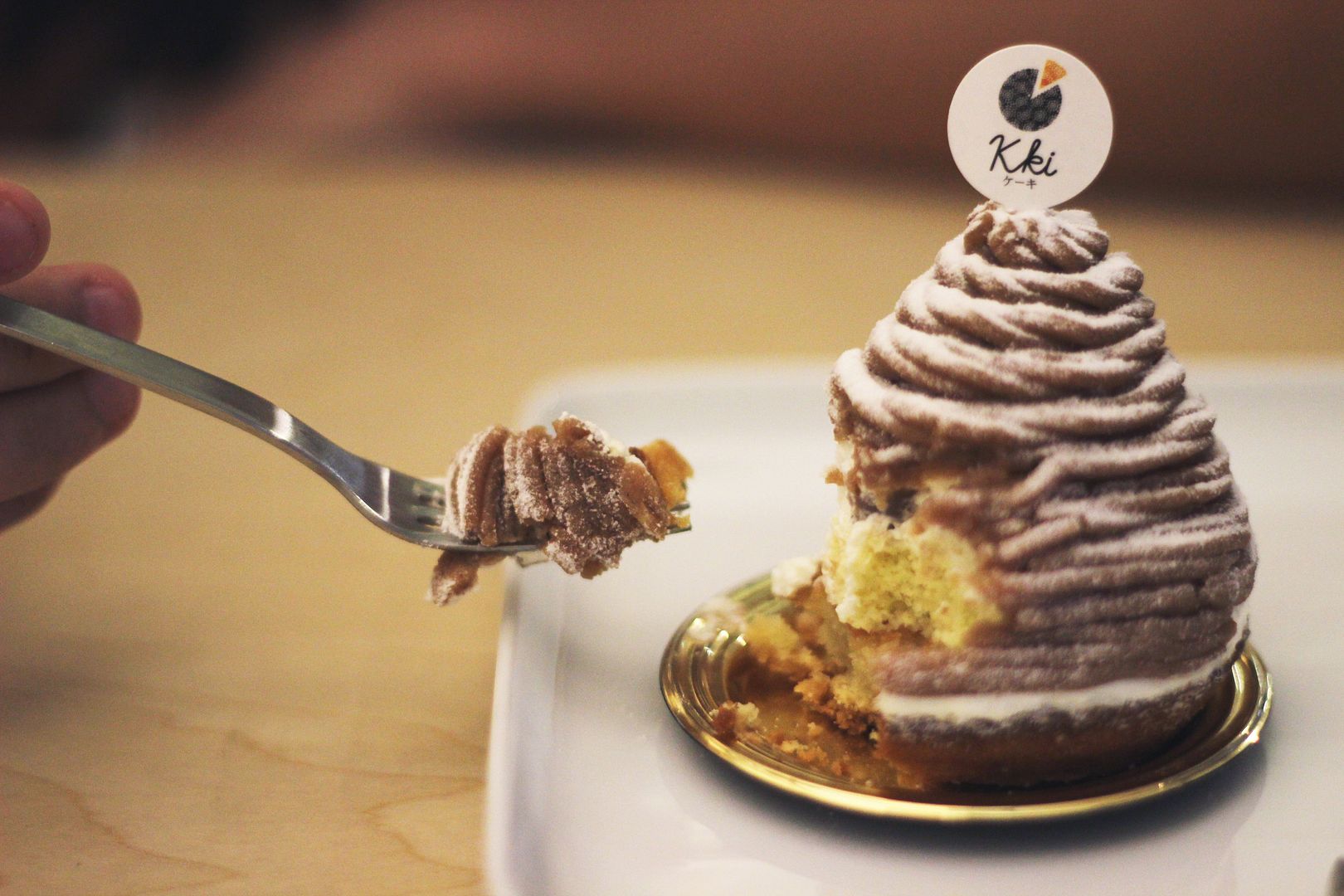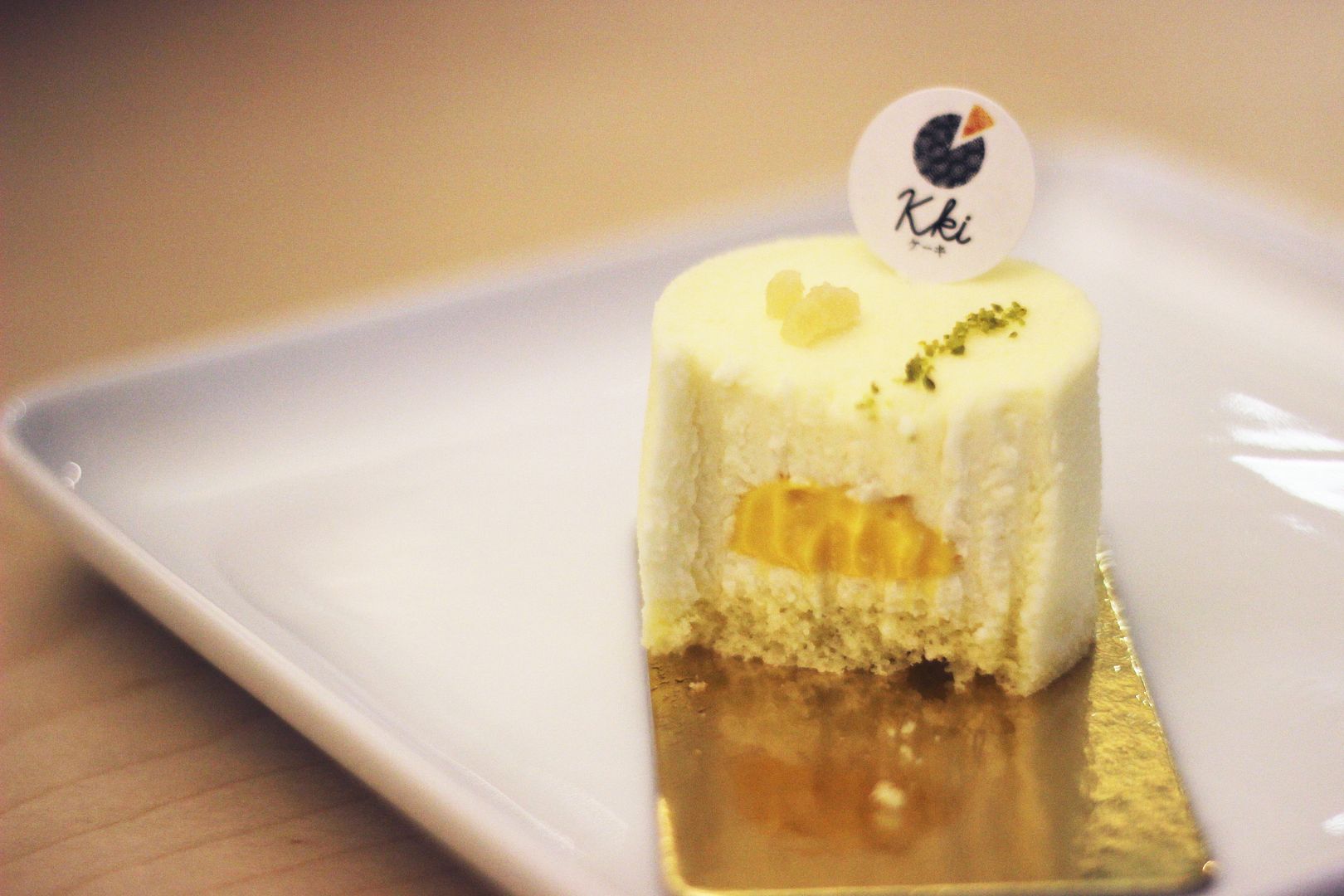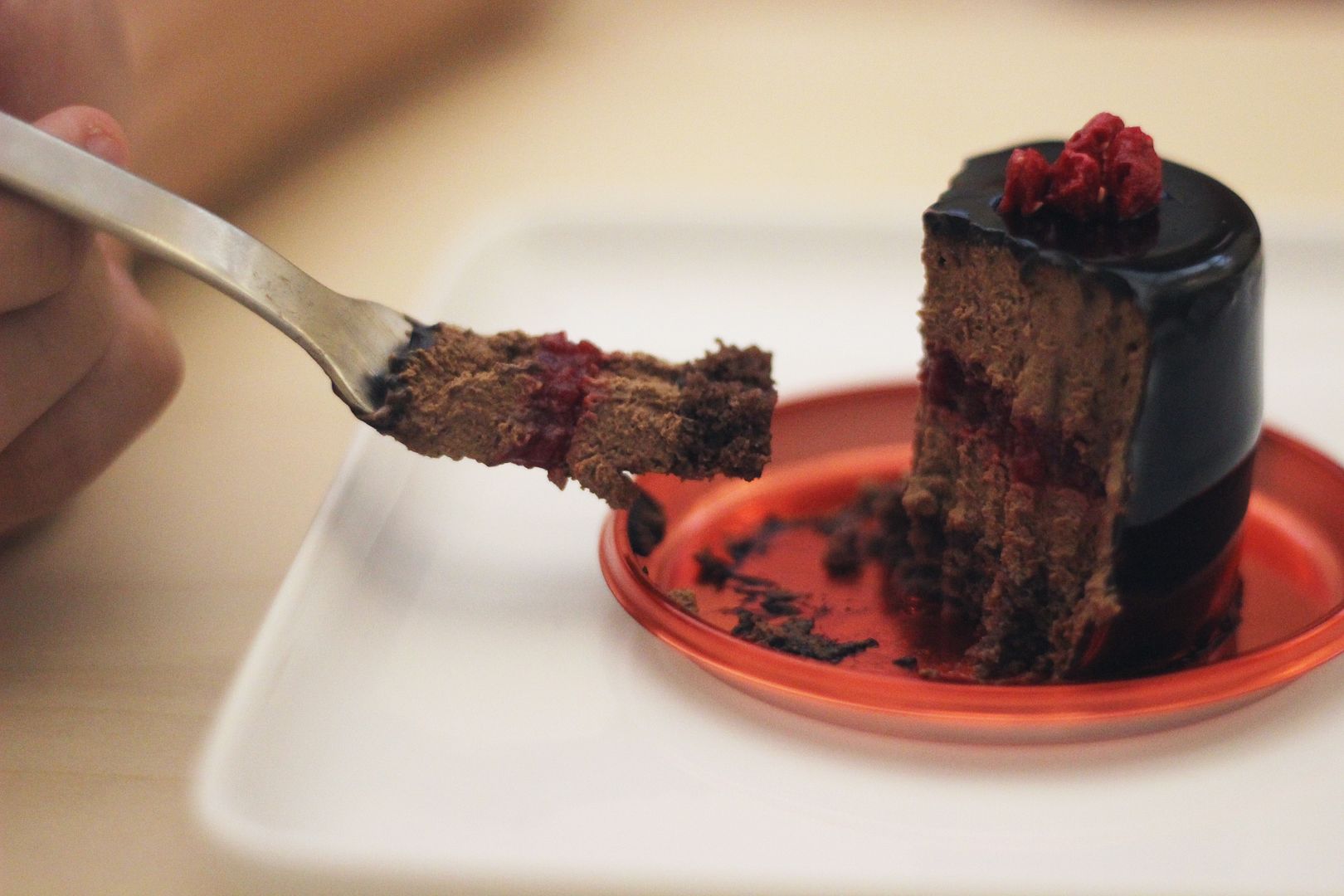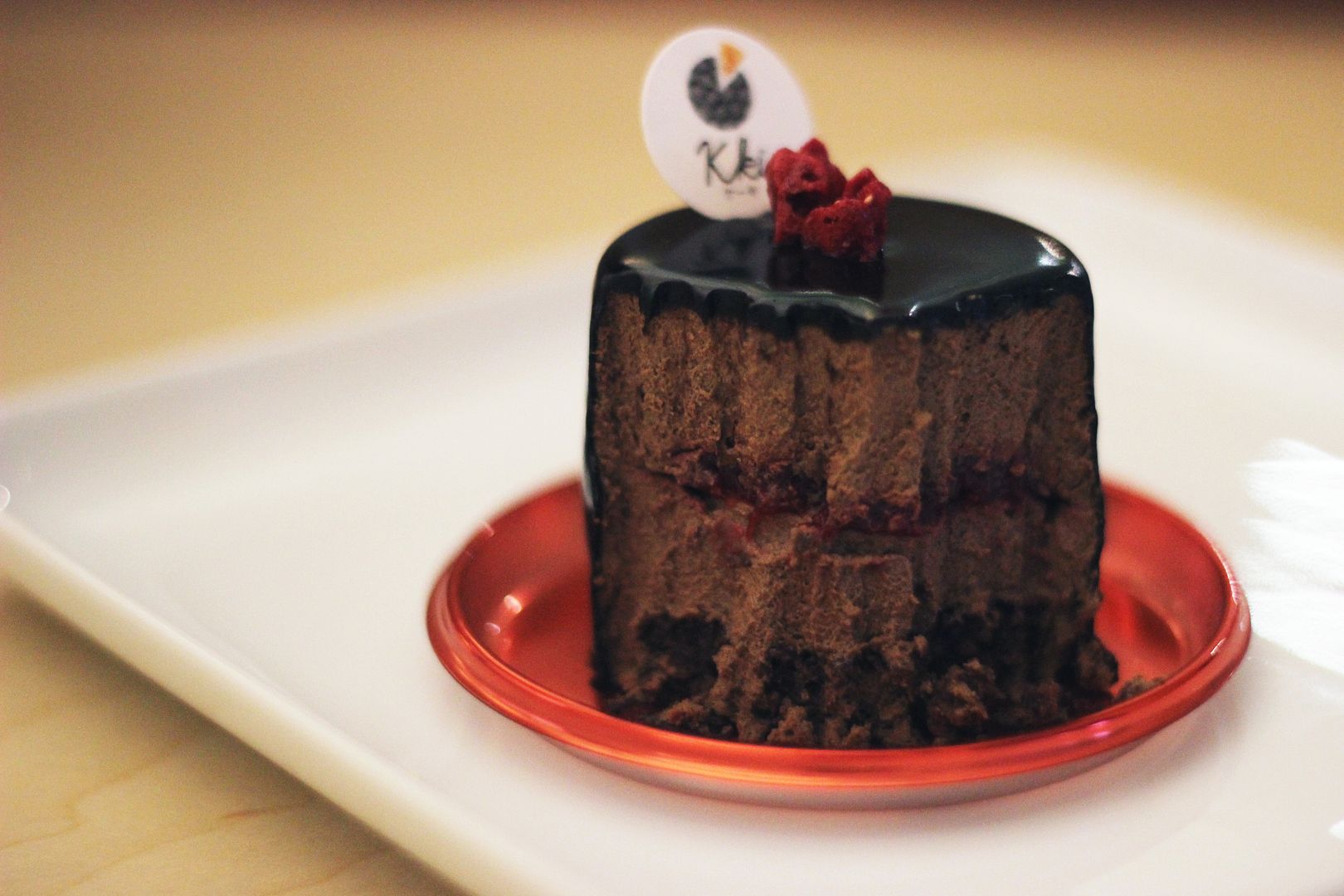 Their mousse cakes are really soft, smooth and fluffy and every other components making up the cake is just subtle enough to complement but not overpower each other. Well, I'm not exactly a food critic here but these cakes are really to die for!!! I'm gonna return for their 8 other flavours some time soon because the thought of leaving without trying the other highly raved flavours is just... unsettling.
Personally I loved Nao the most, followed by Mont Blanc, Little Red Riding Hood and then Antoinette. Omg I can't wait for my next visit.
If you haven't been there or if you're contemplating to, you should. I loved the ambience of the place too. It's really cosy with all the wooden frames and lattices though it didn't have much natural lighting for better pictures ): But it's definitely a place worth visiting.
This food trip really reminds me how much I want to go to Japan. The thought of being there for their sushi, cakes and picturesque places... Okay I really gotta start saving up for it. End of year 2 celebration trip, I'm so going to Japan!!!!!
I had a lot of fun disturbing my fellow colleague (Carina) who was sadly, working that day with pictures of kki's cakes. She was so envious HAHAH but I think my second trip back to Kki Sweets would probably be with her. We've been discussing about other cafes to visit too hehe. Honestly, I really find it amazing how we got this close just from working together, even though we don't exactly have a lot of overlapping shifts. Guess this is one of the perks at working being pioneer staffs. I'm so glad I clicked so well with her. ;)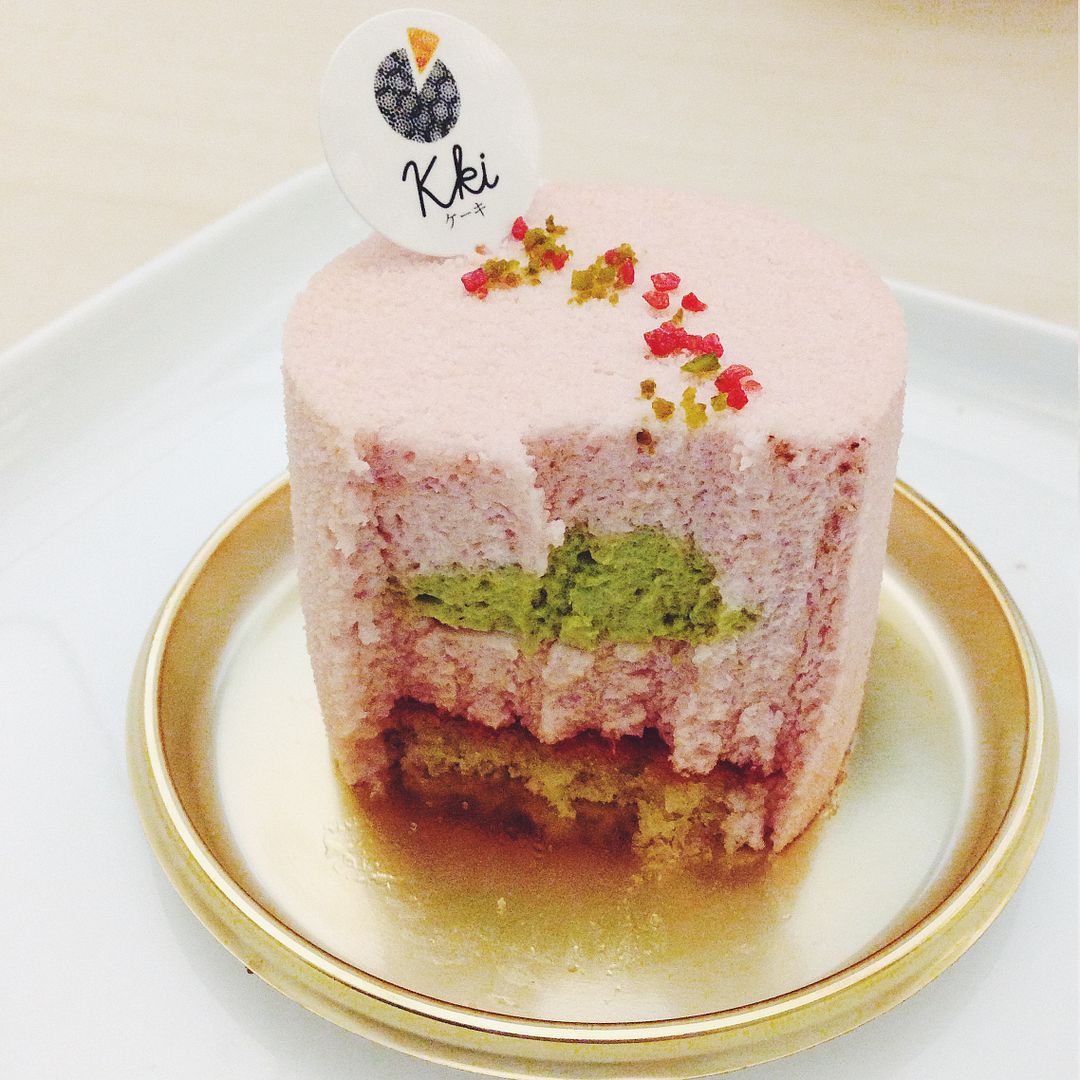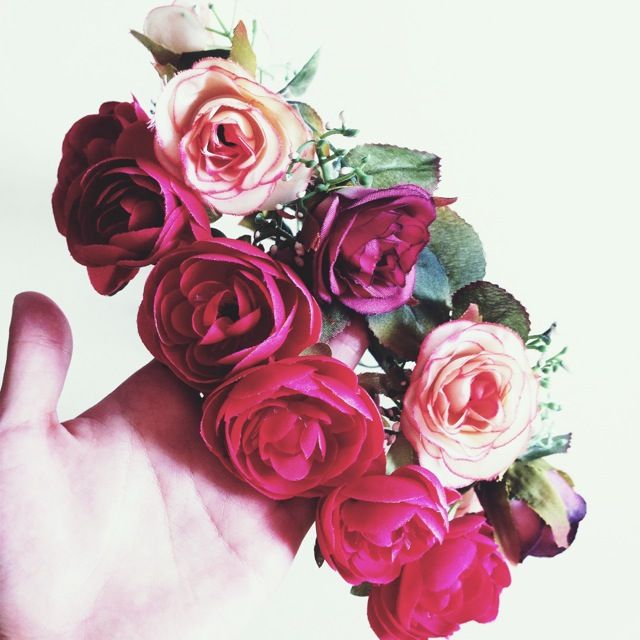 Anyway, above (in white) is one of my favourites from Studio Hanawa's latest collection! The Ivory Peonies Headband features four beautiful peonies that fits your entire crown. It's definitely one of Studio Hanawa's bolder pieces, and it's so gorgeous!!
If you haven't gotten yourself a headpiece, you probably should. It's more wearable than you think! There are other designs available as well so why not head down to our site and pick your favourite? :)
My darling, who knew?
Friday, October 17, 2014 @ 1:19 AM |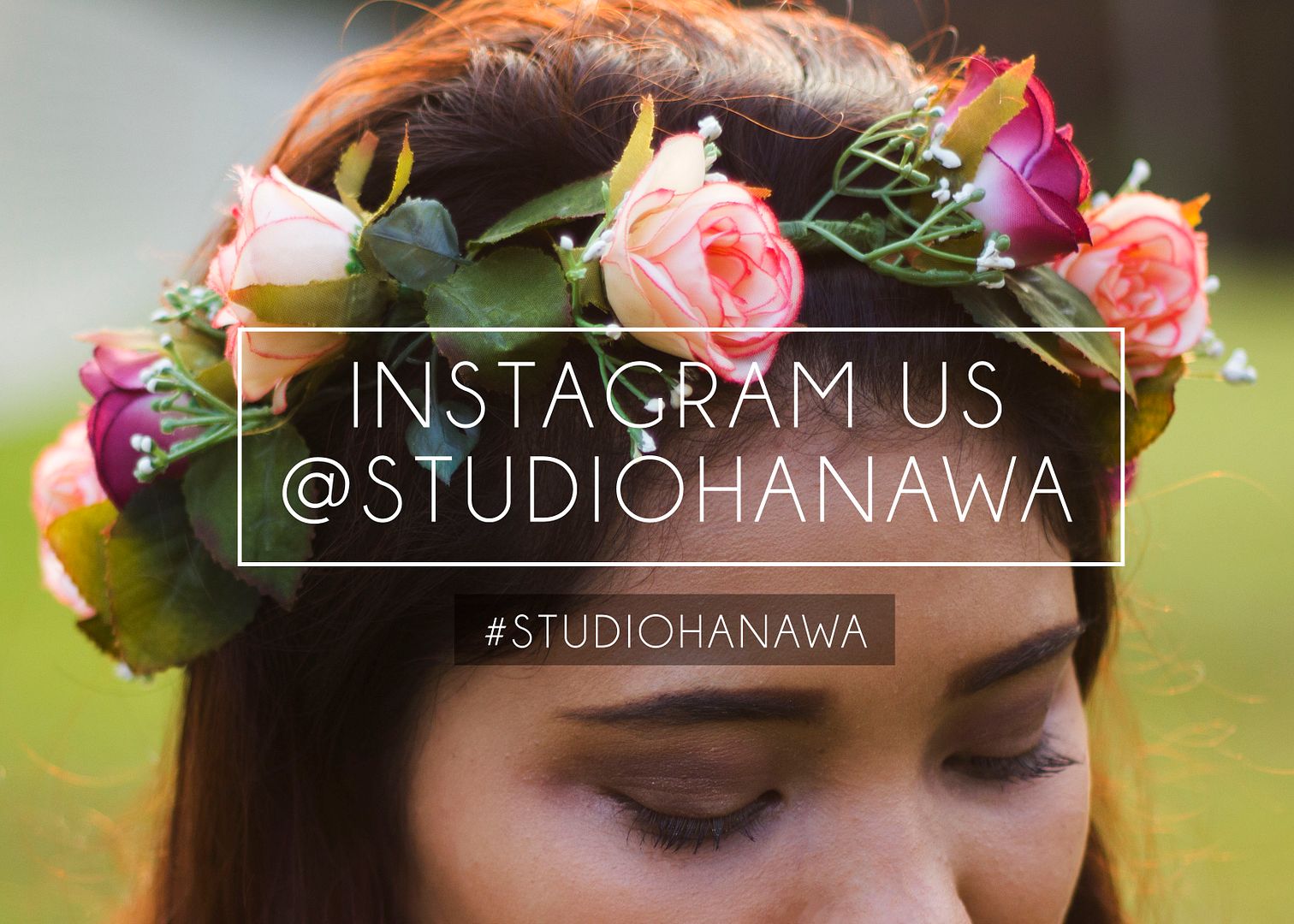 Studio Hanawa's online store is now live and ready to accept orders! Our first collection was launched on the 15th of October, featuring head wreaths and pieces of varying designs. Like us now on Facebook, or follow us on Instagram to receive further updates! There's currently an ongoing giveaway on our Facebook page (winner gets to receive a headpiece that they like) so do give your fullest support please!!
It was a crazy afternoon of finalising all the admin stuff, and trying to photoshop all necessary banners. I don't even want to go into how torturous it was trying to come up with 21 different names and product descriptions for every floral head piece. Do people even read those?? I know I do, and I know that Ziman does too cause she went to read every single one the moment the site was lauched wtf LOL. But it's been a two man show (with Brandon) and it's more than exhausting.
But omg I can finally heave a big sigh of relief because I have already crossed the toughest hurdle!! No more setting up accounts, working on the site's layout, or configuring the payment/checkout process or the policy thingys. Now it's working on the marketing, and all the other outreach and SEO ranking matters -_- Not exactly my forte but I guess I just gotta do what I gotta do huh.
Though Studio Hanawa is now live, getting it to be an established brand is going to be tough. I have no damn idea how whimsicalfox got so popular overnight because I can't seem to make it work the same way right now. Sigh. But I'm going to make this business venture of mine take off!! It has only been days but looking at my products, photographs and site, it's really a baby that I love and am so proud of. It's a little depressing to see that the likes on Facebook is still so low... But at least the number of instagram followers is a surprise. Anyway, that's a hint from me to you to like Studio Hanawa's page if you haven't!!!!
Thank you all my dear friends who have given me all their support through this journey. Besties who agreed to helping out in the photoshoot (zhiyi ziman fithri you guys are my life saviours really i love you all for giving me suggestions to better my branding as well) even though it was mostly just sweating buckets. Close friends who have personally messaged me, telling me that the site is good and that the products are awesome and that they're so proud of me because really, I needed that motivation. Thank you.
And then there are others who surprised me because even though we're not that close, you all helped me with advertising, promoting, and liking/following the social media accounts. There's also fello customers who have yet, came back again telling me that they are so in love with the floral pieces and that they'll definitely support me. This really reminds me that I'm so fortunate and that I should probably start... Counting my blessings.
Lastly, I will never forget to thank my boy who has stayed up with me till 5AM to sort out HTML codes, admin matters, and everything else. He is more than just a pillar of support, and he always tells me, "I'm so proud of you for coming up with all this" and damn it, I love him so much. HAHAHA okay that probably has no link and zero relevance but I really don't know how else to put it so pardon my terrible conclusion. But thank you, love.
This is a big thank you to everyone for your support. It's greatly appreciated and I'll do my best to make Studio Hanawa big ;)