I'm both happy and sad at the same time and I'm still trying to figure out how that could be.
Monday, October 20, 2014 @ 2:55 PM |
The start of school never bodes well with me. I guess I have been too comfortable with the freedom granted to me ever since the start of the holidays. Now it's... trying to reset my entire body clock. I was only able to fall asleep at 5AM last night (or morning) because that's generally the time I knock out since September.
Well, I'm barely surviving the cold morning though. My eyelids are threatening to fall shut.
I don't know how anyone could be excited about school. It's such a dreadful thing - the cold morning showers, long empty bus rides, and the likes of it.
I realise the frequency of my blogging significantly decreases each time I'm back to school for the new semester. It's not that I don't want to blog, but rather, I don't quite know what to update this space with. I'm living a pretty boring life in school, if I must say. And if you excuse me for my pessimism, it's a depressing school life too. Last semester was probably the only exception. But I guess starting on what seems like a fresh slate meant going back to square one. It's like I never got anywhere.
Maybe this semester would be different. I don't want to have any expectations but I don't think things could get any worse than then. As long as my GPA sustains and I still enjoy the things that I'm studying, that would suffice. Right?
Anyway, my dear boy agreed to another cake venture with me (yes again) because I was getting monday blues right from the start of Sunday. So yes, feast your eyes on the sweet treats I'm about to post again hehehe.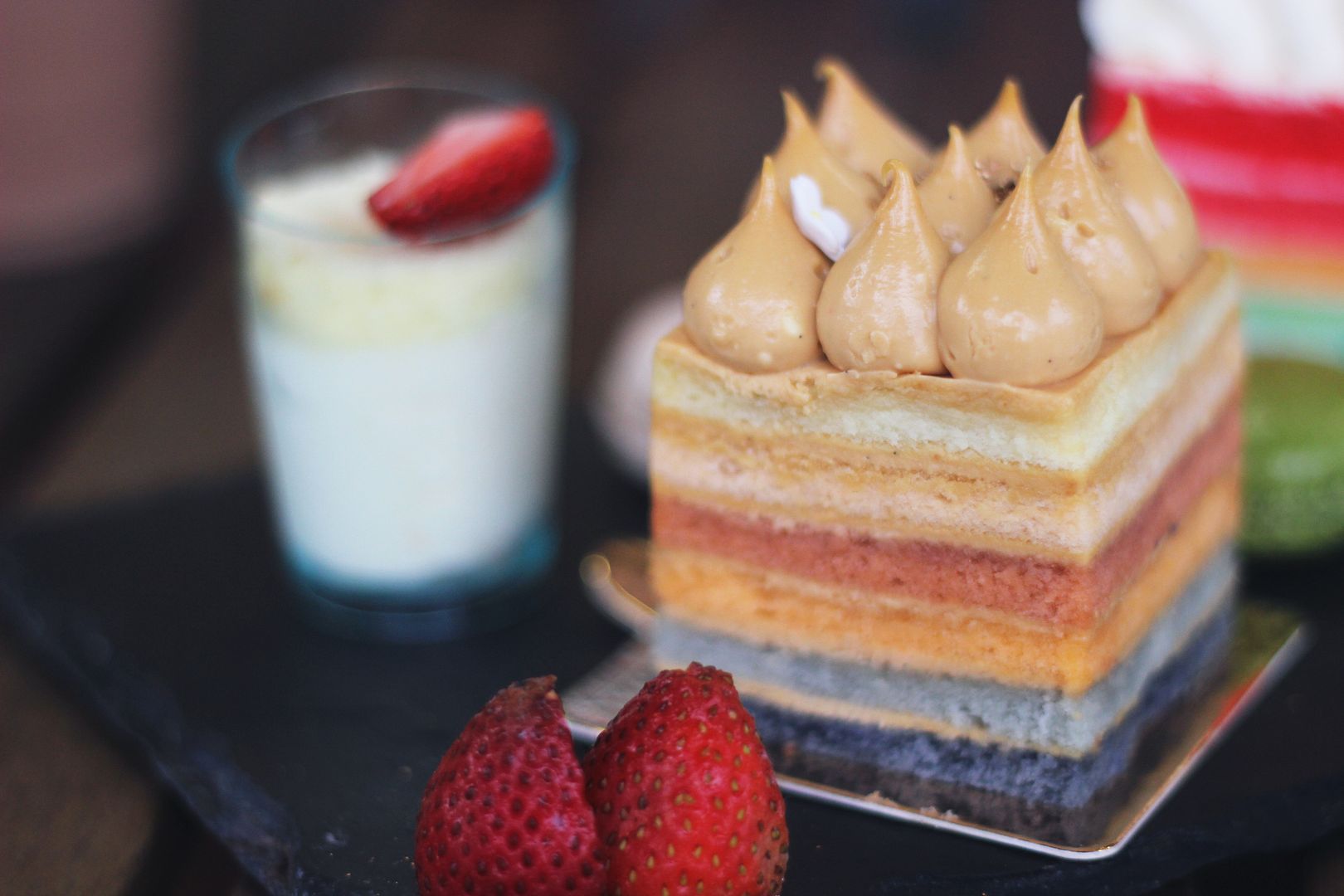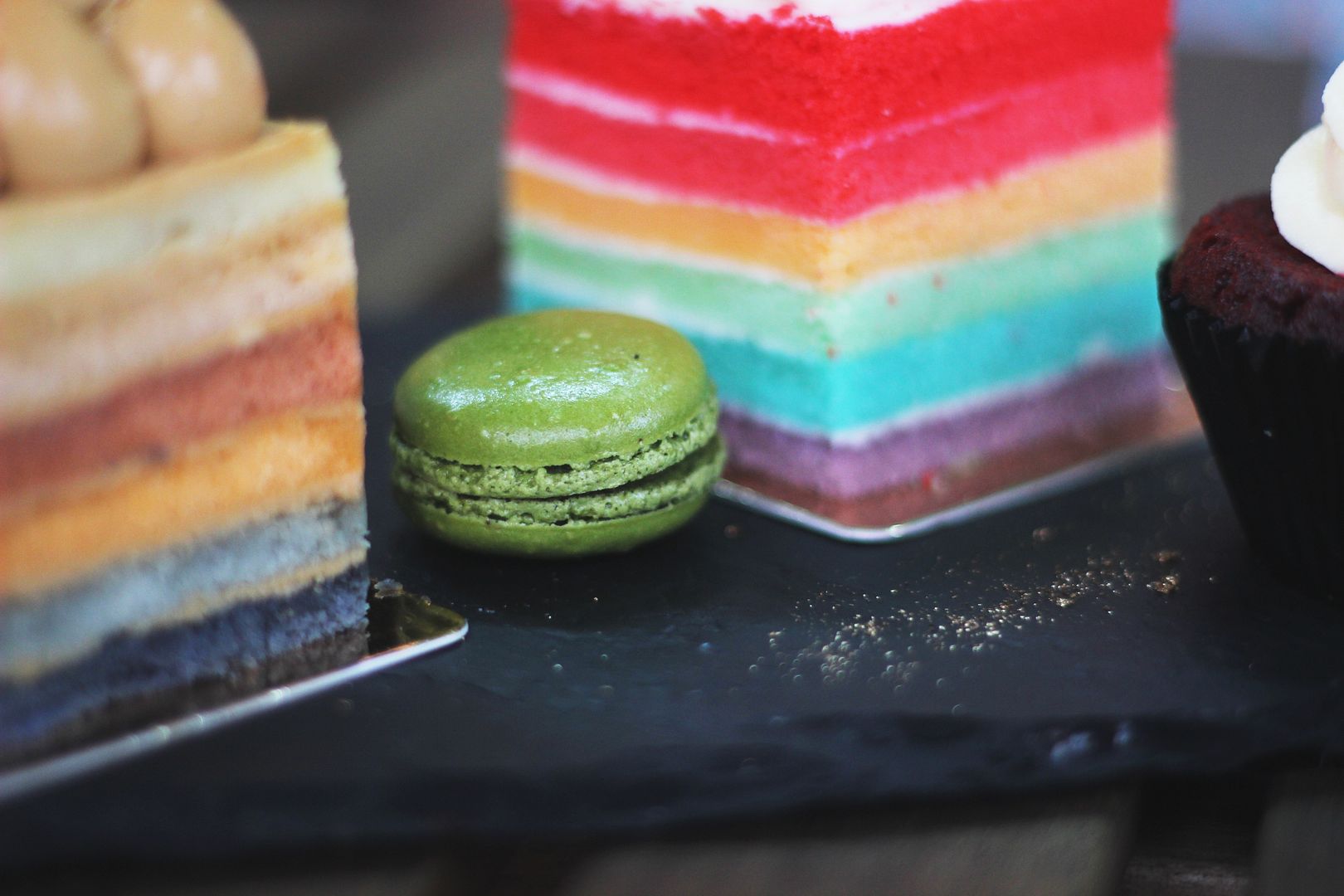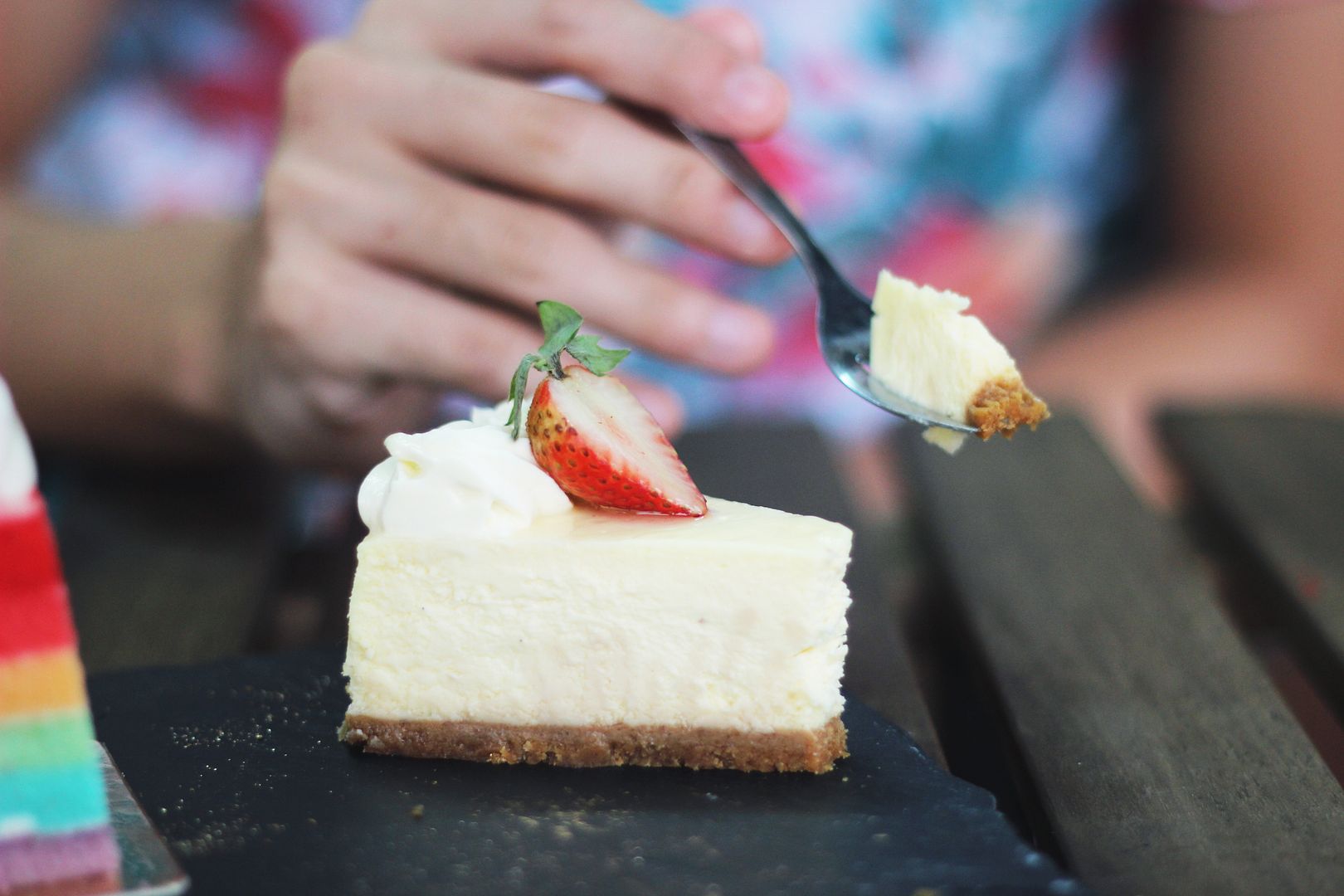 This is probably gonna be the last cafe visit with Brandon, until a very long time. I hate how every semester, our schedules are always clashing in the most disgusting way possible. Argh. In the end, I only have Wednesdays after 4PM to spend with him ):
Guess there won't be much cakes pictures in the next 6 months or so. But looking at how the JC kids are finishing their A's in about 30 days, maybe my next food venture won't be so far away. Plus, I've made plans with Carina to visit some cool food place too. :)
It was supposed to be a stay-in Sunday initially, but the blues were getting the better of me, and so Brandon gave me the heads up to do whatever I desired. As compared to the things going on back at home, this was just what I needed. Thank you, love.
We went to The Bakery Chef for the sweet toothed. And this time, I managed to grab the bill before he could!!!
As for the food, we got ourselves an Iced Mocha, African Sunrise tea and their dessert platter! Their dessert platter consists of any 3 cakes which you could choose from, a cupcake, two macarons and a glass dessert. The best part of it all is how wallet-friendly it is!! It's $22.90 for the platter and it's perfect for tea. :)
For our cakes, we got their highly raved Rainbow Slice, Caramel Guilt and Newyork cheesecake (because we both love cheesecakes). And then there's a Red Velvet Cupcake, and Pistachio and Hazelnut macarons.
The platter is filling. And I loved the Caramel Guilt a lot but I personally wouldn't recommend you having it to yourself cause it's just too sweet. Brandon hates caramel (I'm still trying to convince him otherwise) so he gave up after having a bite.
Their Rainbow Slice is raved to be "the best rainbow cake" in Singapore. I never really liked Rainbow Cakes because all the ones I had so far were just meh other than their attractive colour palettes, but this one was quite good! It's worth making a trip for if you're into fluffy cakes with loads of icing/cream. Not so if you're like me and Brandon, who are avid haters of cream and icing. But I still loved the cake minus all the icing on top!
Then there was the Cheesecake which we fancied, and relatively okay macarons and cupcake. If it weren't so far from home, I'd probably revisit the place. But you should probably try their dessert platter and pretty cakes at least once! They have this other matcha layered cake, caramel apple pancake and red velvet waffles which I didn't have enough tummy space to try ):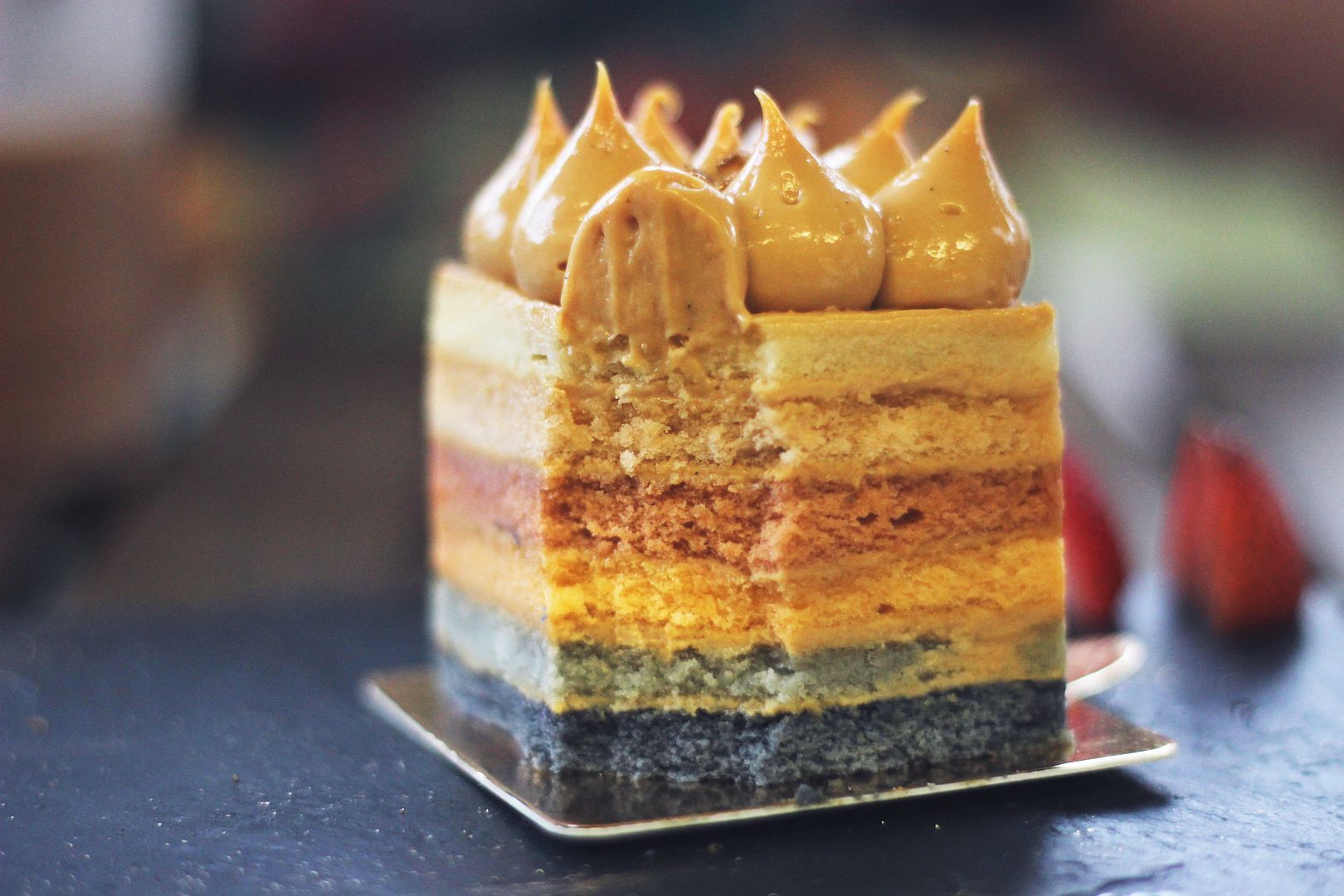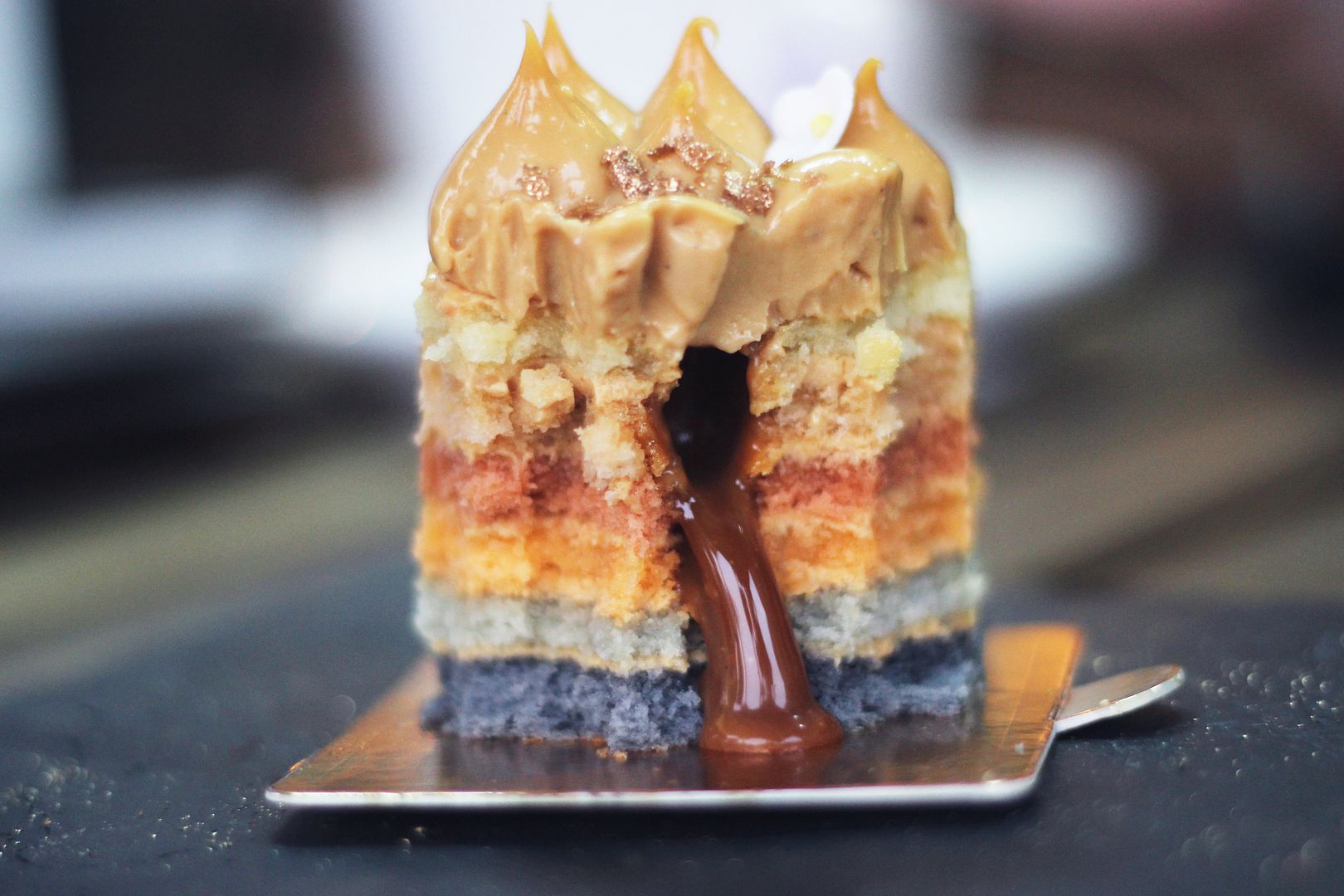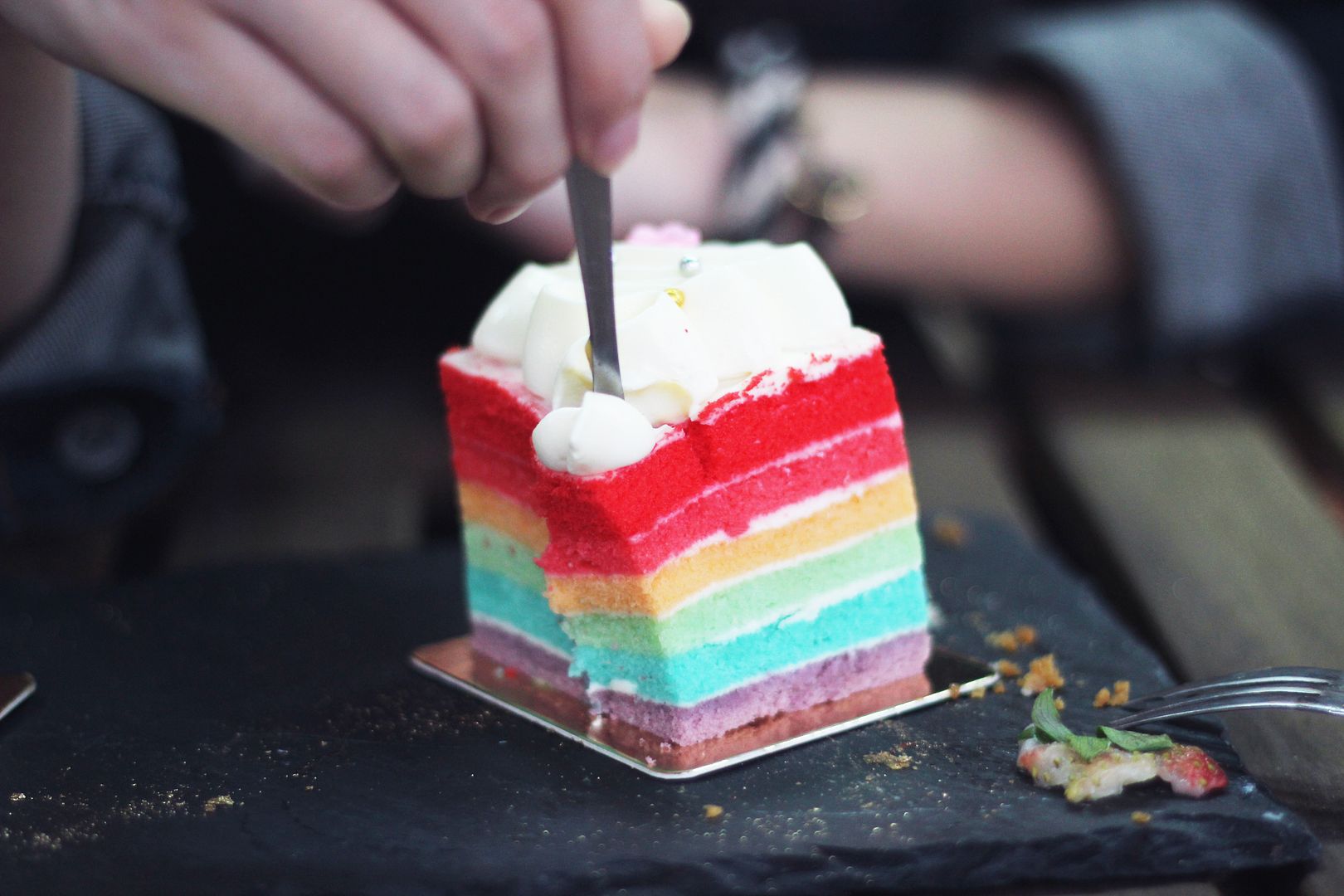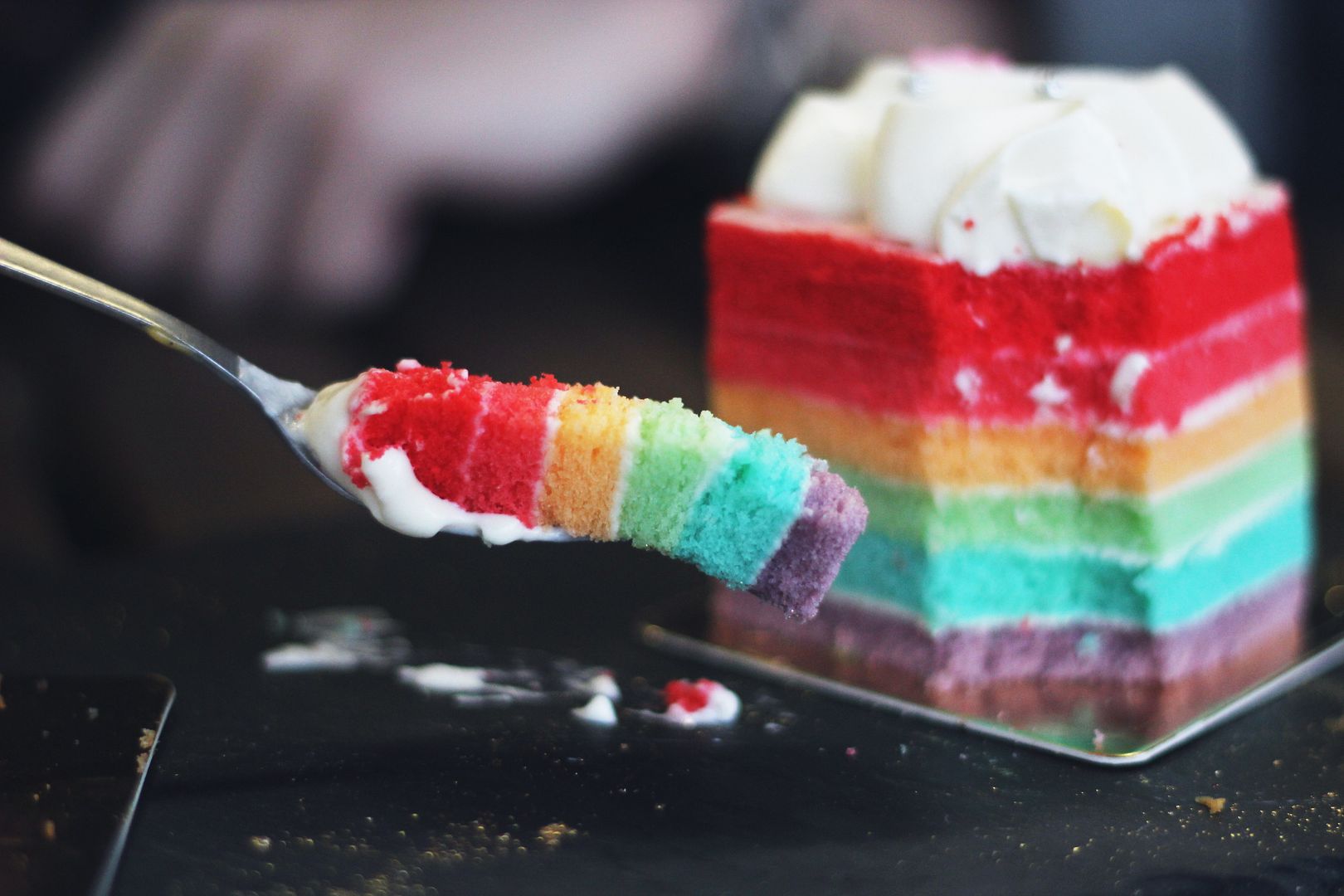 I never wanted this to be a food post but I guess I can't help it. Hahaha. I love food but the idea of getting fatter just irks me. I should probably get my ass back into the gym and not forsake my workout routine anymore. I've been slacking off for 4 days already... Plus all the fatty food lately, I think it's goodbye abs. Time to train them back.
This post took at least 3 hours to draft cause I'm actually doing this in between lecture breaks (so I'm not slacking off). I like my lecturers so far.
Anyway Studio Hanawa is not gaining as much traffic as I'd like. I wonder what I should do?? This is giving me quite the headache, not because money is not coming in but rather, it needs some publicity. Sigh.
If you haven't visited my webstore or liked our Facebook page, please do! The giveaway is ending in about 4 days so do participate in it while it's still ongoing!!
And time made it harder, I wish I could remember.
Sunday, October 19, 2014 @ 1:45 AM |
Friday evening, I tasted one of the best cakes I've eaten in my life, ever. I read reviews that mentioned how Kki sweets' cakes were heaven in a bite, and they really were. They have been on my to-go list for years but since their previous location at Ann Siang Hill closed, I never had the chance to taste those Japanese cakes. But after a little research the night before (I wanted to pamper myself with some cakes after all the work lately), I found out that they have relocated at SotA after 8 long months of being MIA.
Finally, I get to taste those petite lil things.
Honestly, the price is a bomb. But I've already prepared myself for the bill coming my way even before I visited their store. That's probably my one day's worth of work pay to cakes. But it's so damn worth it!!
We got ourselves Nao (a strawberry mousse cake with pistachio centre), Antoinette (white chocolate mousse with mango filling), Little Red Riding Hood (dark chocolate mousse with raspberry centre) and Mont Blanc (french chestnut paste with cream centre).
I got myself black tea while Brandon got himself latte. So yeap, 4 miniature cakes and 2 drinks for 2 people.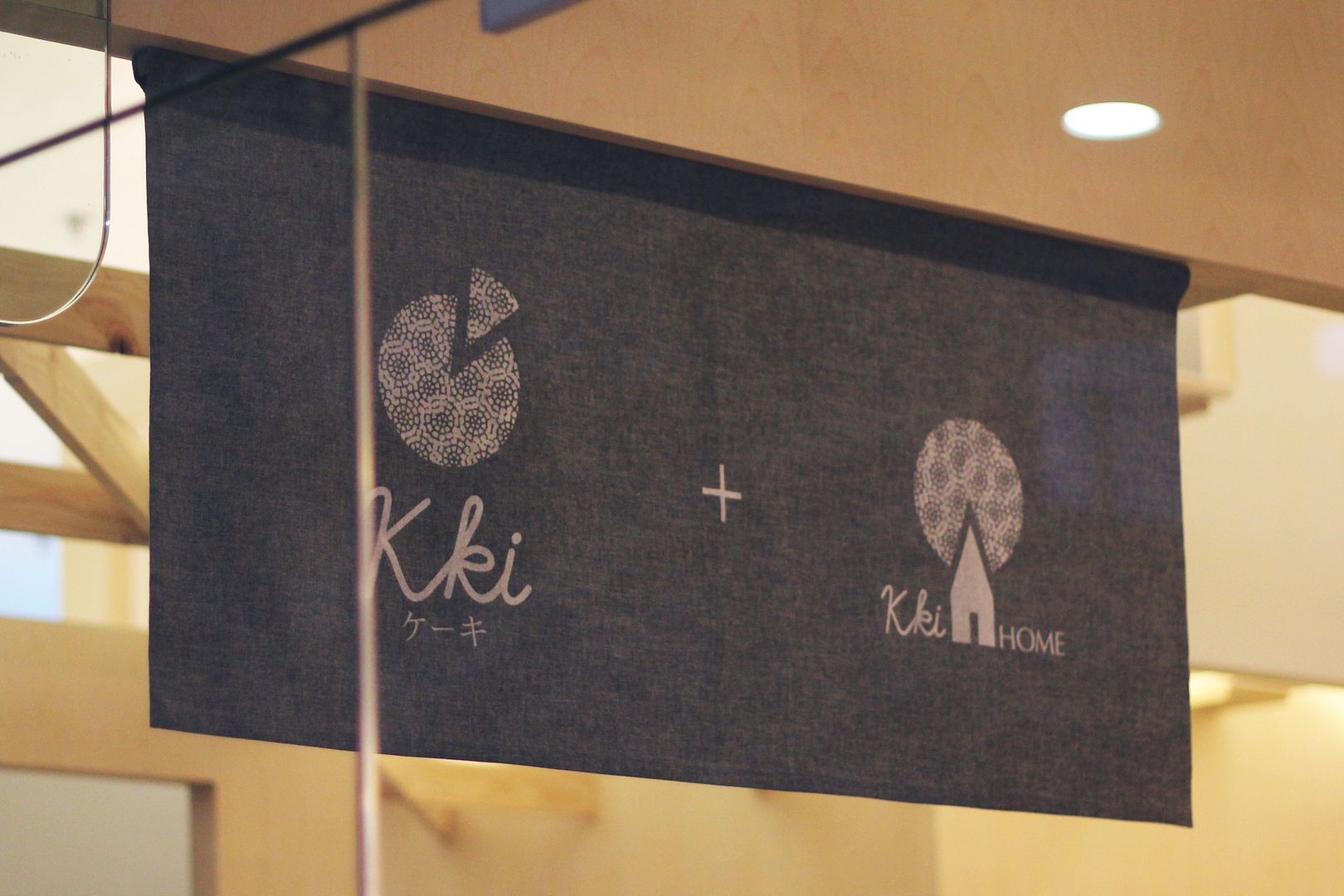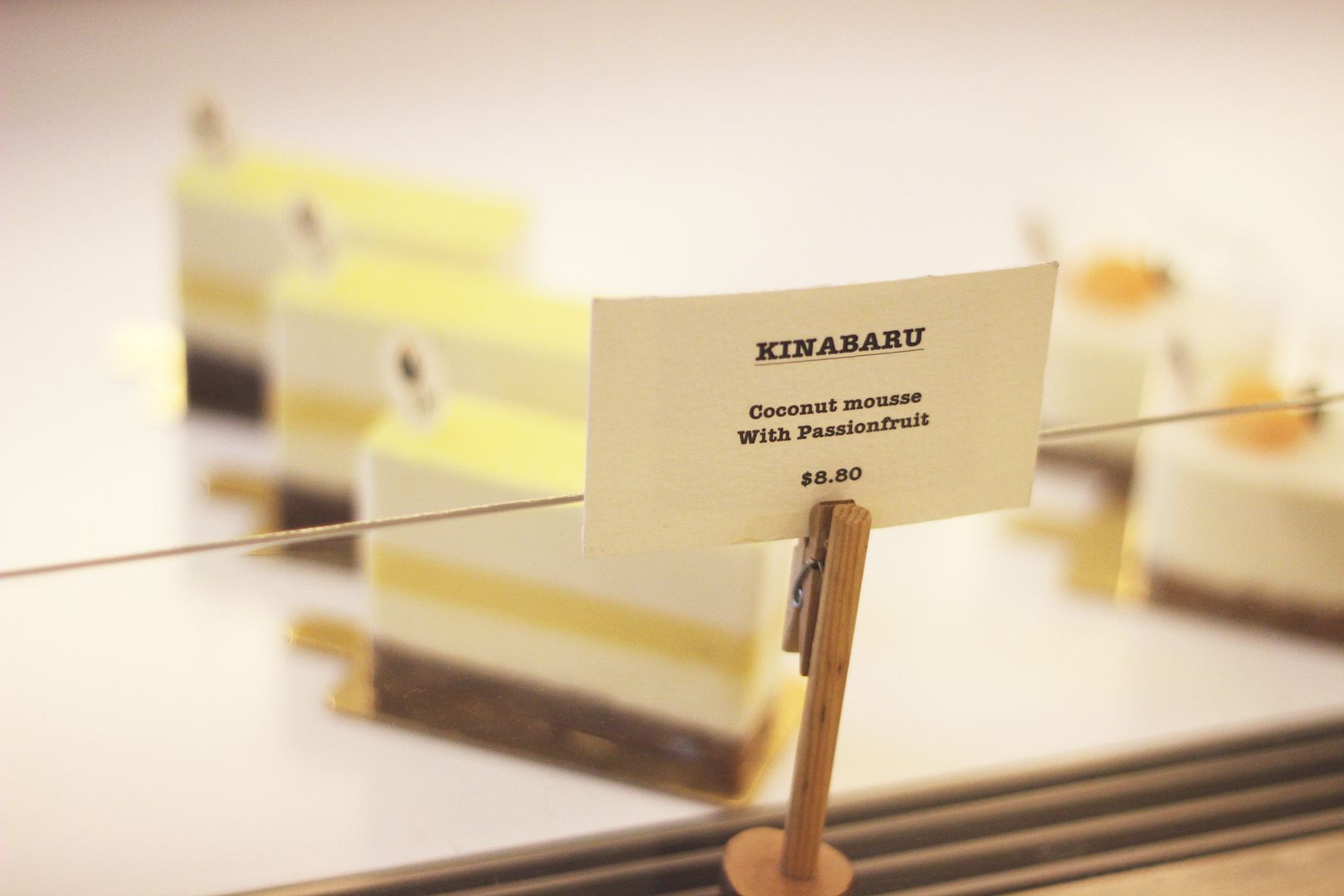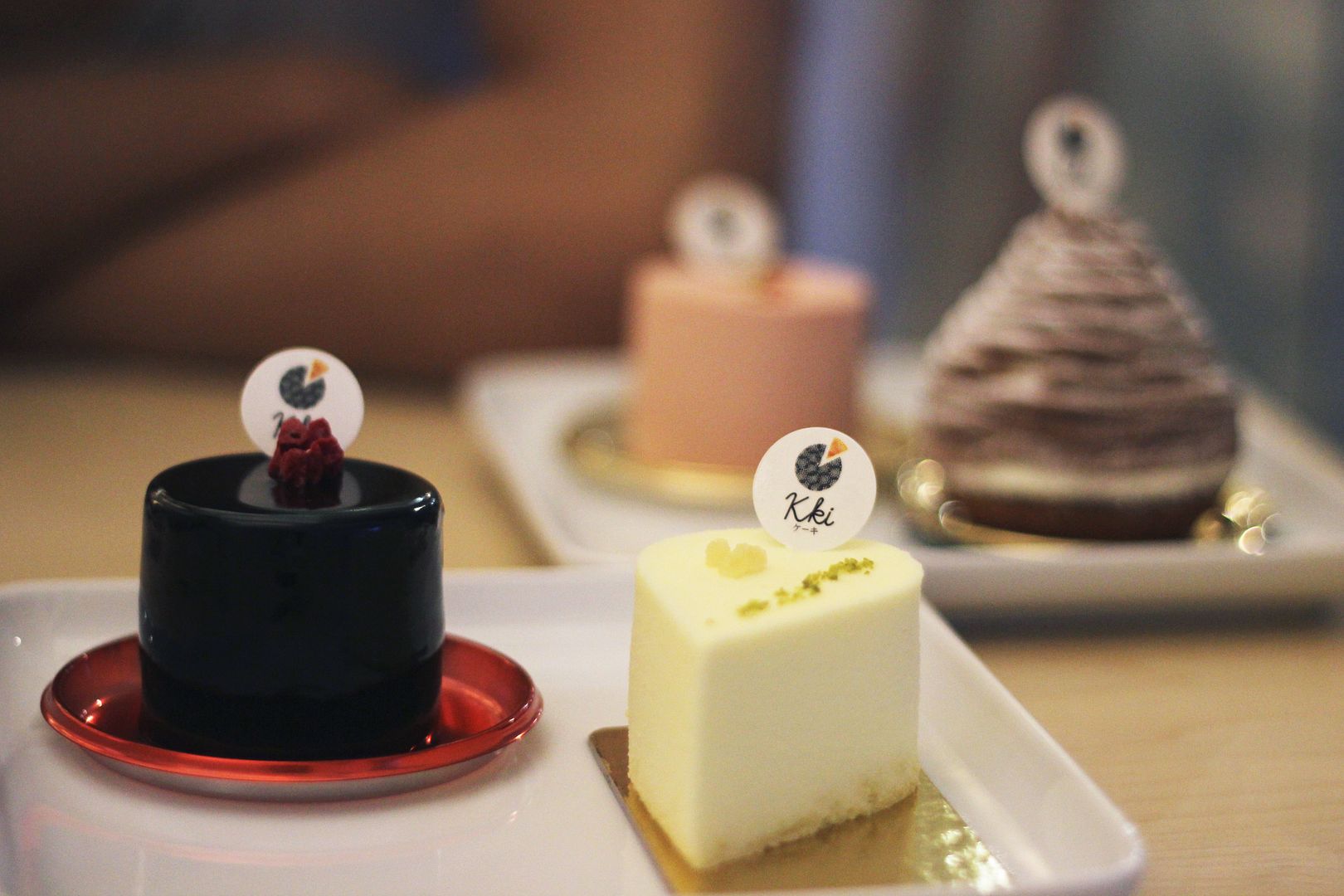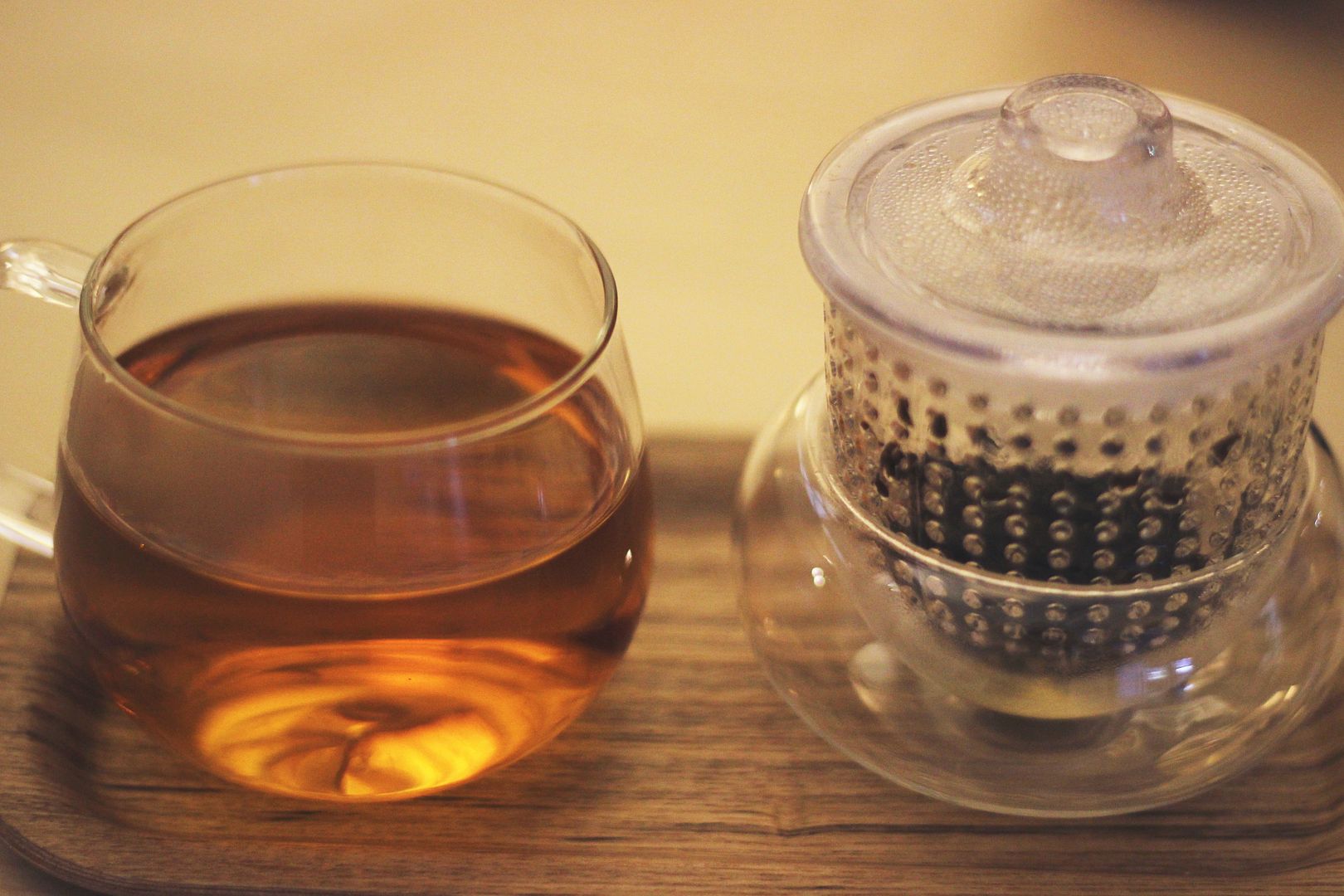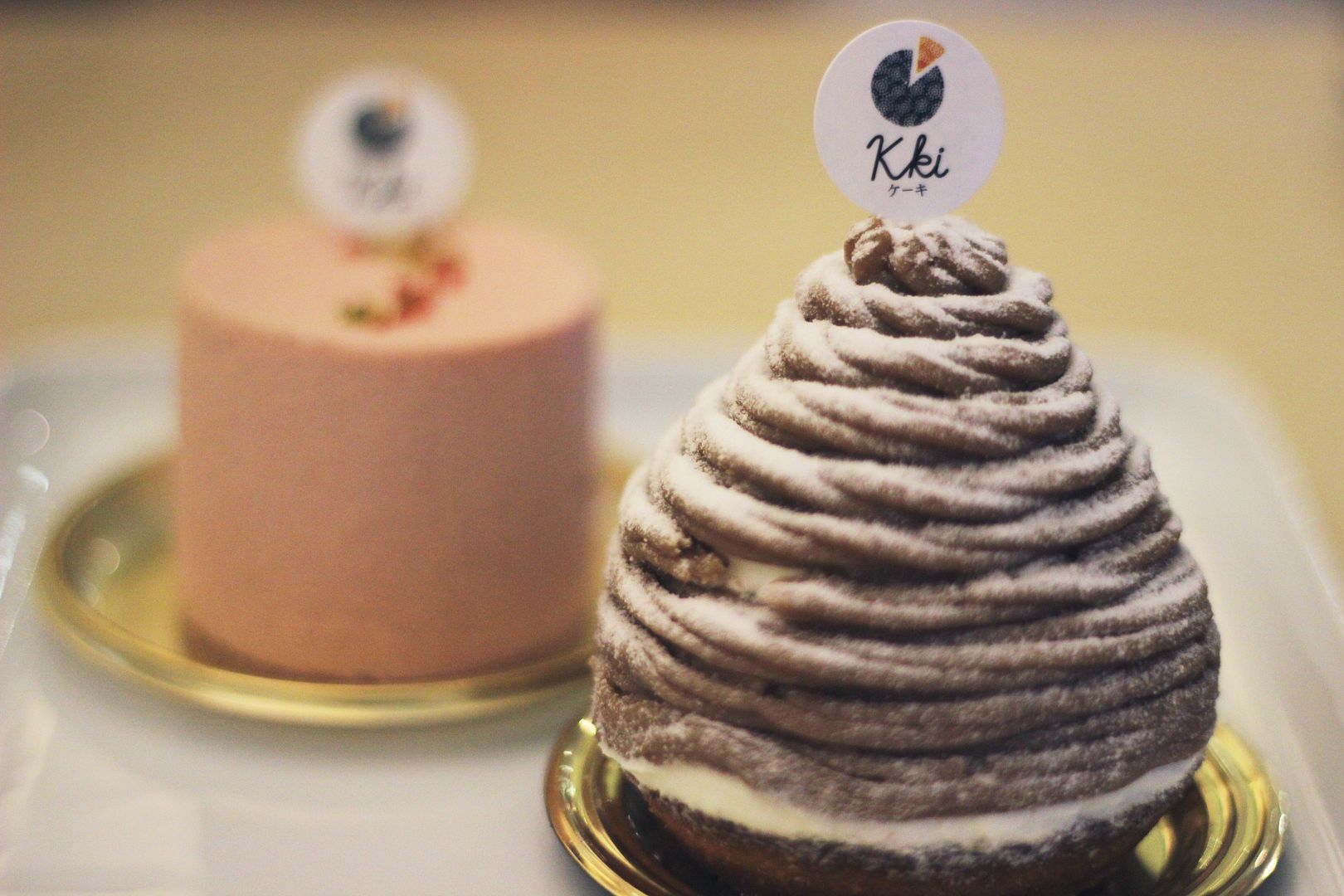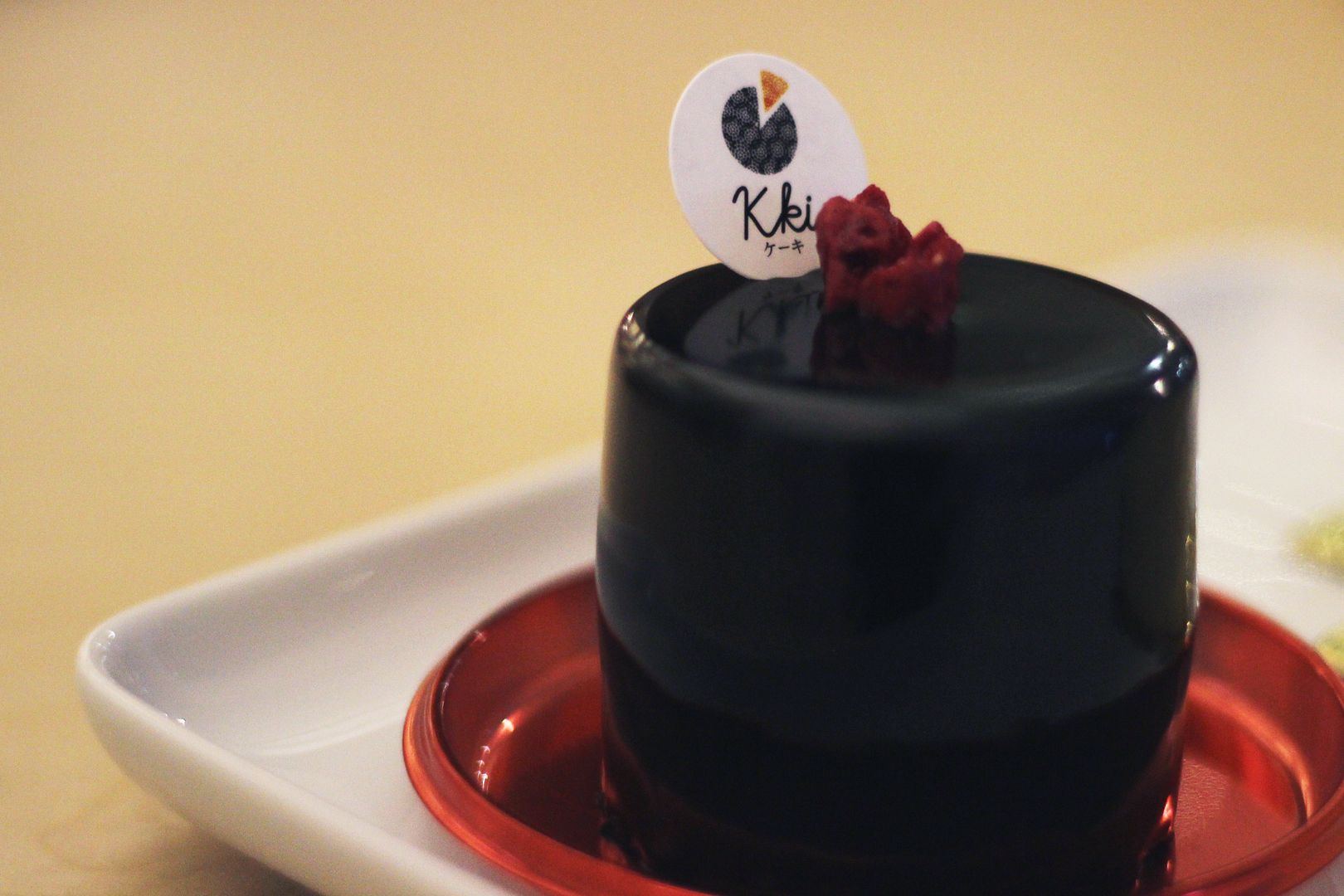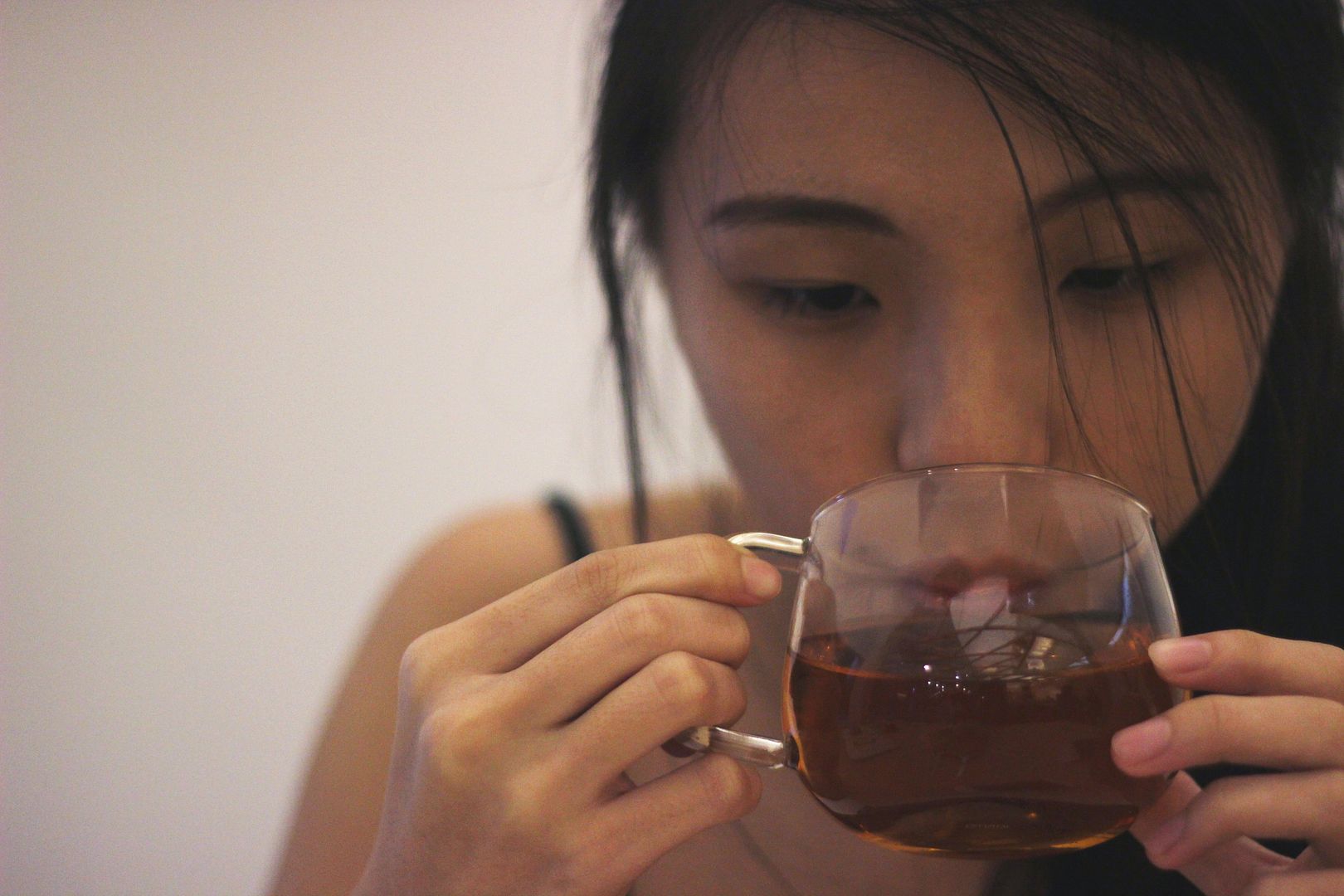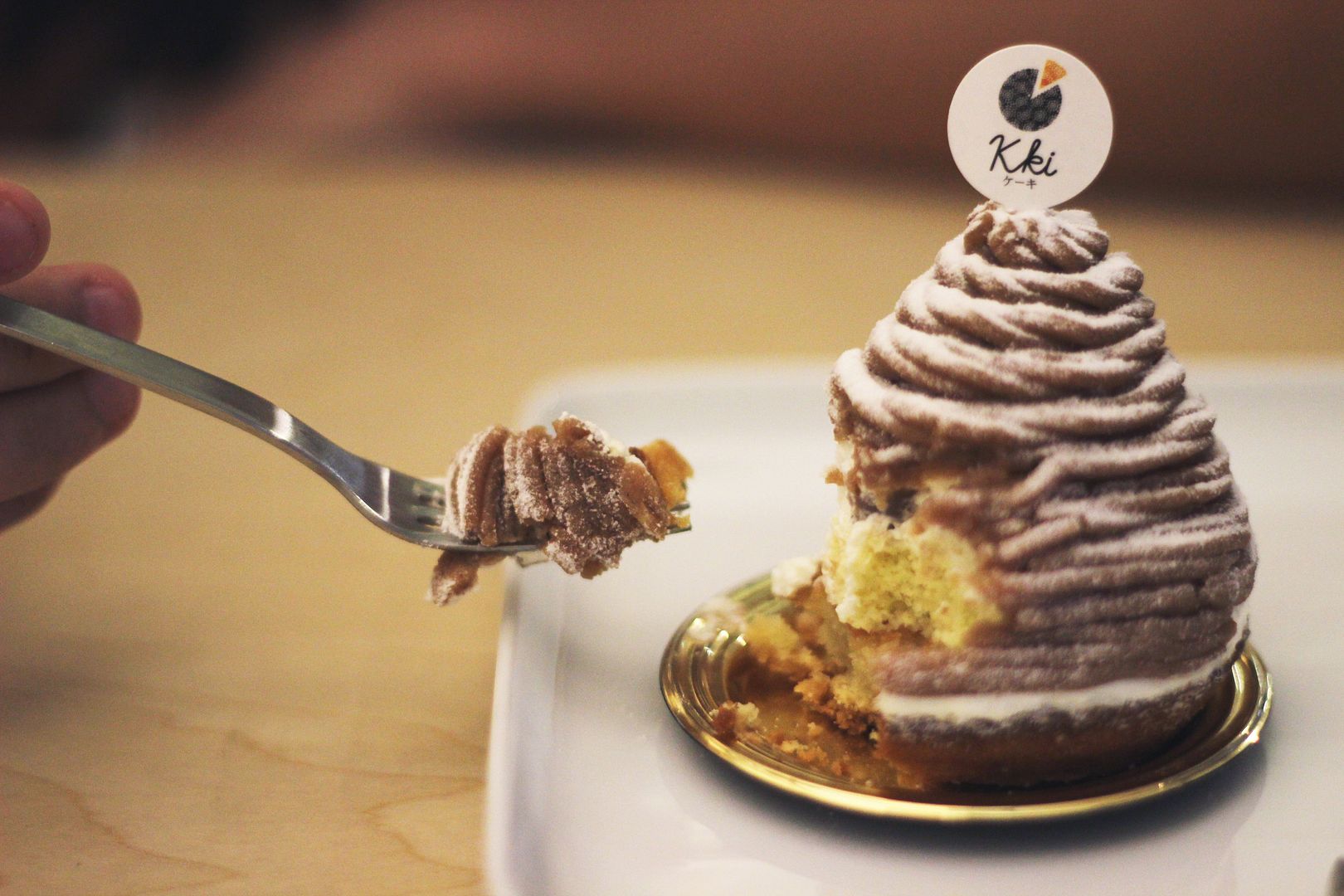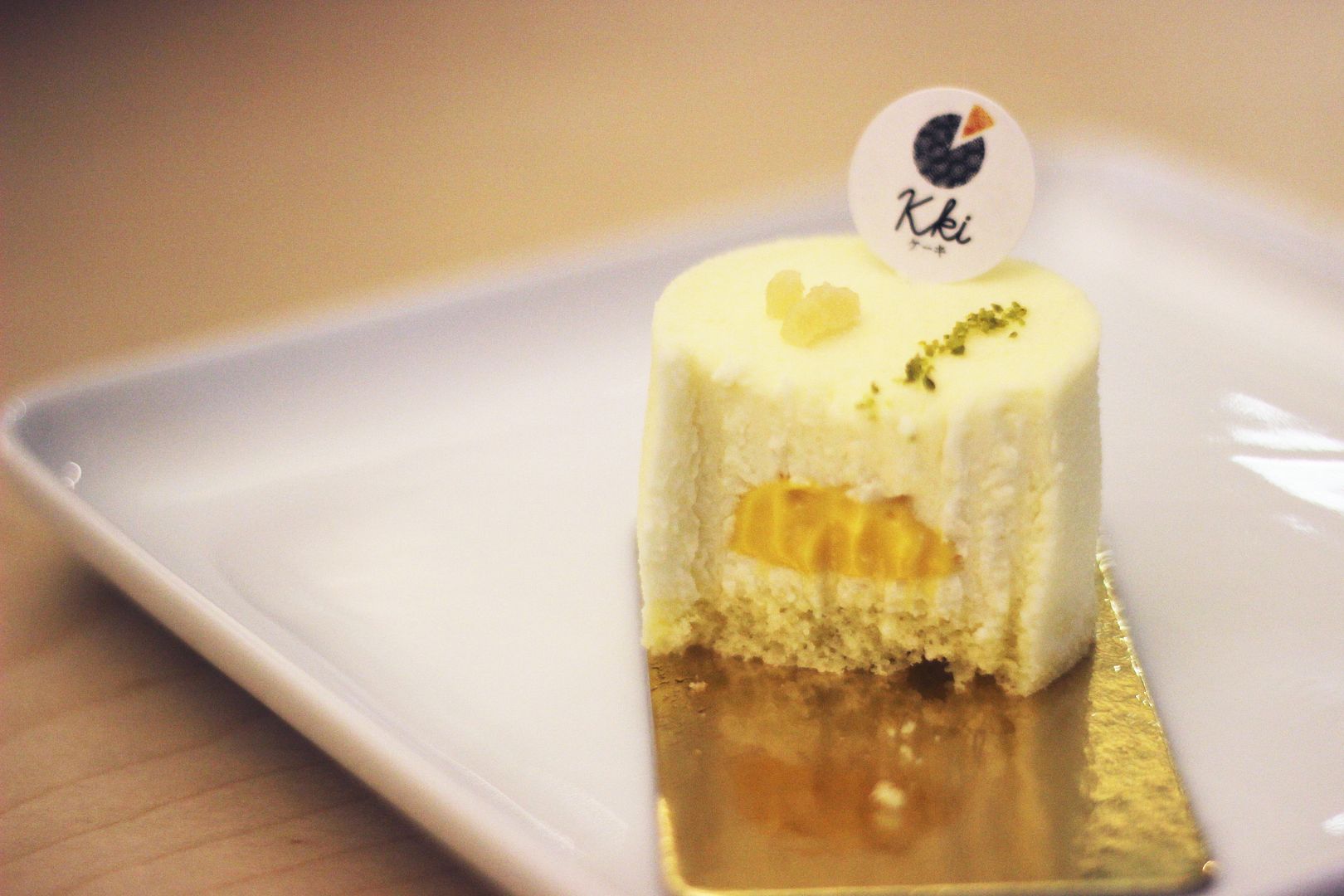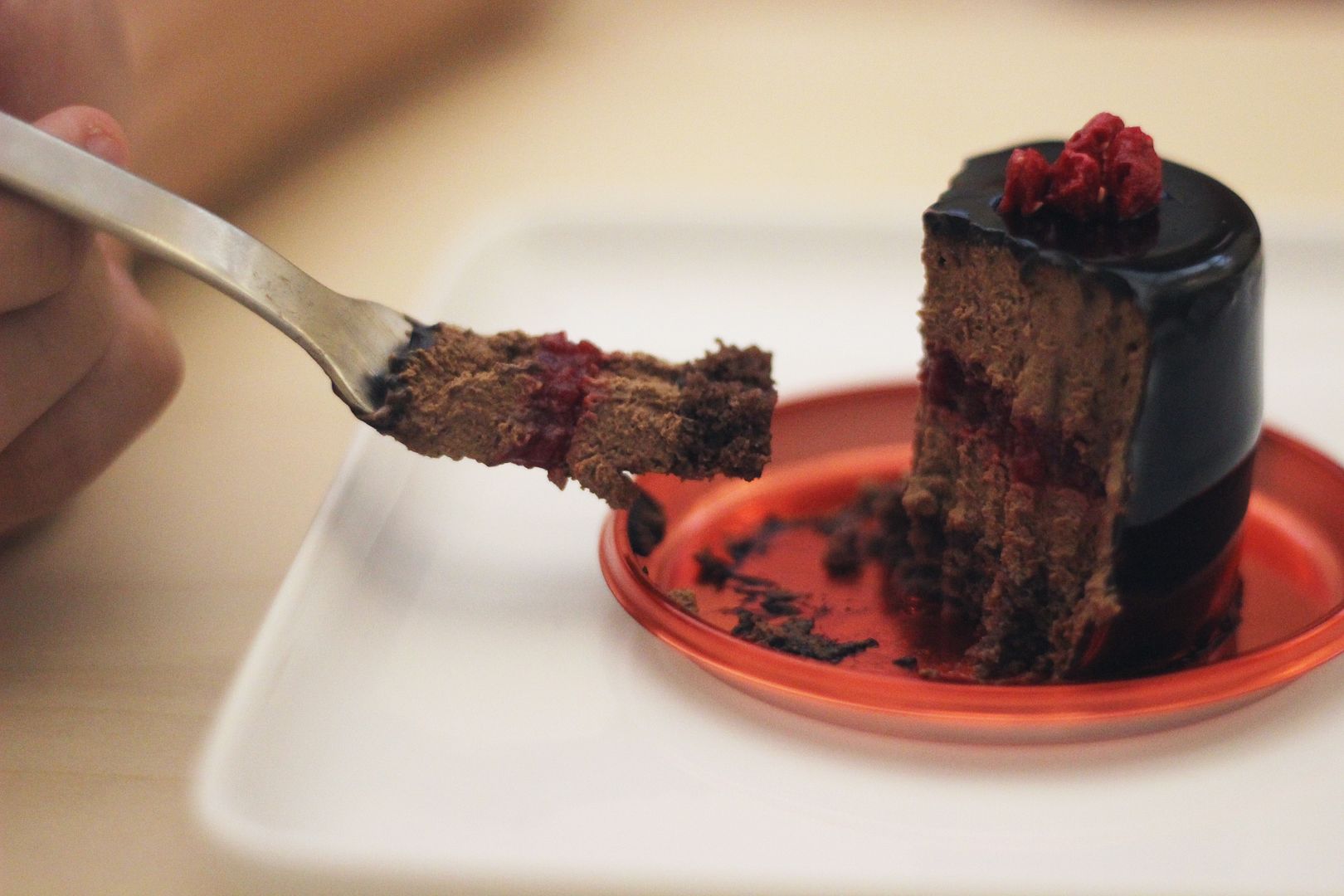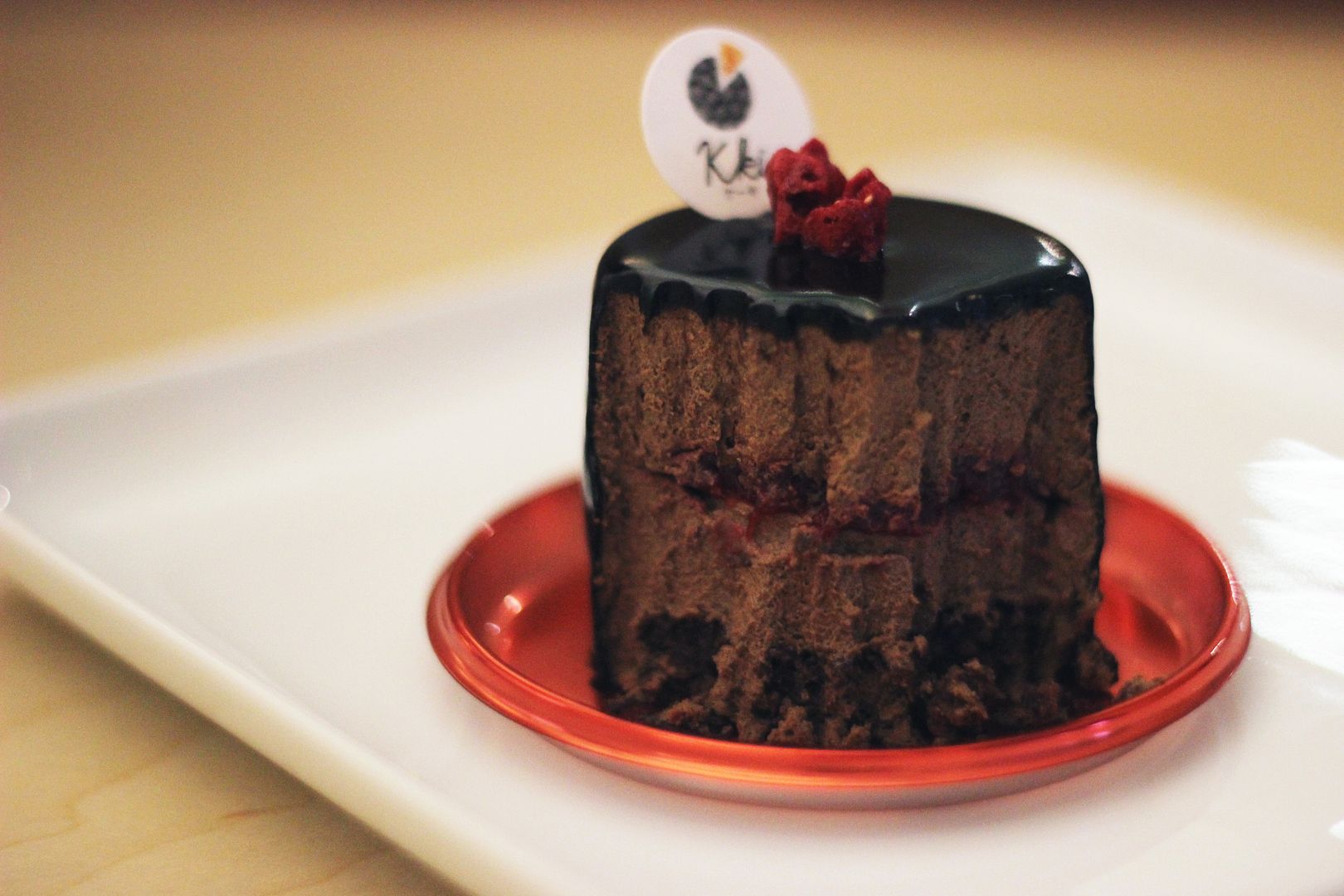 Their mousse cakes are really soft, smooth and fluffy and every other components making up the cake is just subtle enough to complement but not overpower each other. Well, I'm not exactly a food critic here but these cakes are really to die for!!! I'm gonna return for their 8 other flavours some time soon because the thought of leaving without trying the other highly raved flavours is just... unsettling.
Personally I loved Nao the most, followed by Mont Blanc, Little Red Riding Hood and then Antoinette. Omg I can't wait for my next visit.
If you haven't been there or if you're contemplating to, you should. I loved the ambience of the place too. It's really cosy with all the wooden frames and lattices though it didn't have much natural lighting for better pictures ): But it's definitely a place worth visiting.
This food trip really reminds me how much I want to go to Japan. The thought of being there for their sushi, cakes and picturesque places... Okay I really gotta start saving up for it. End of year 2 celebration trip, I'm so going to Japan!!!!!
I had a lot of fun disturbing my fellow colleague (Carina) who was sadly, working that day with pictures of kki's cakes. She was so envious HAHAH but I think my second trip back to Kki Sweets would probably be with her. We've been discussing about other cafes to visit too hehe. Honestly, I really find it amazing how we got this close just from working together, even though we don't exactly have a lot of overlapping shifts. Guess this is one of the perks from being pioneer staffs. I'm so glad we click. ;)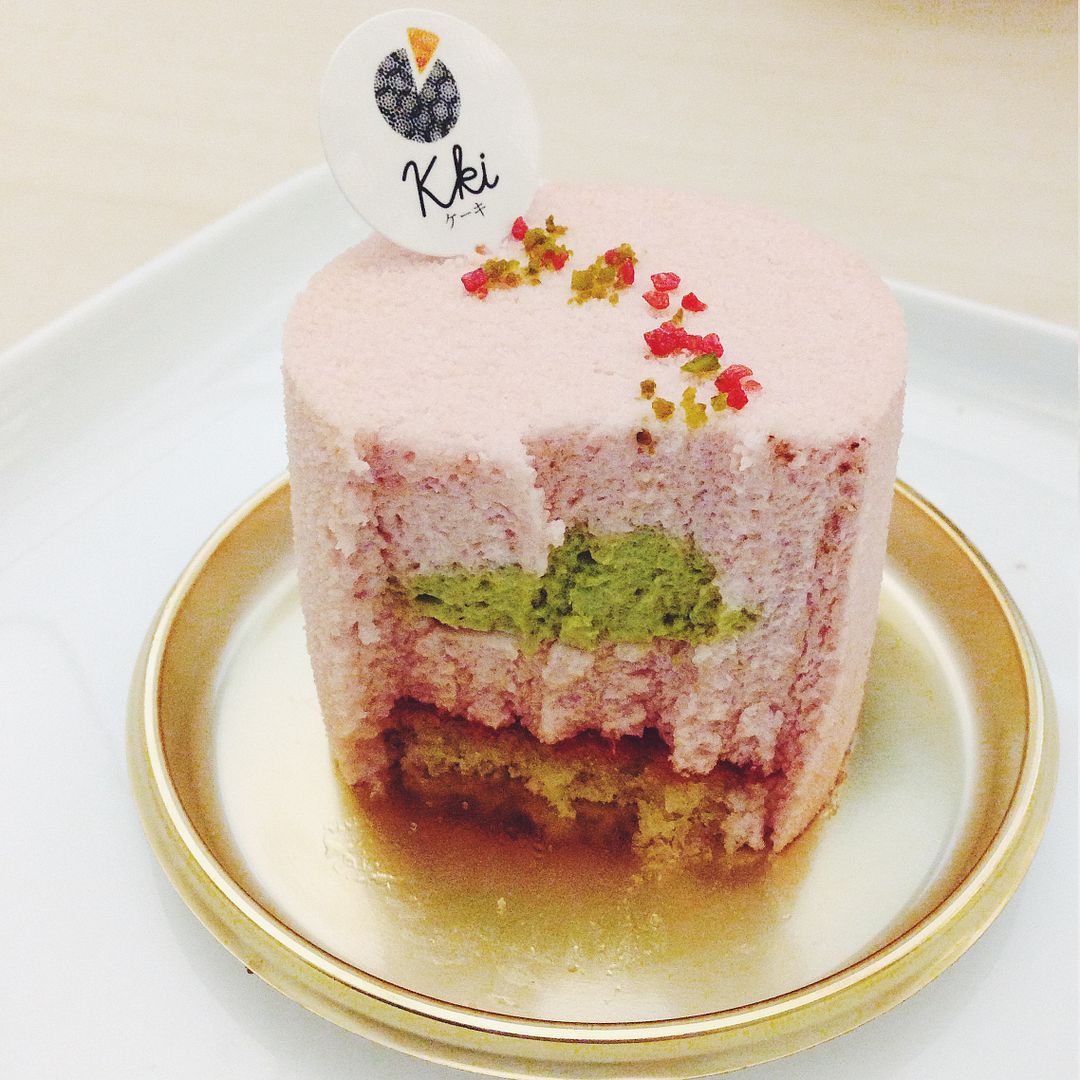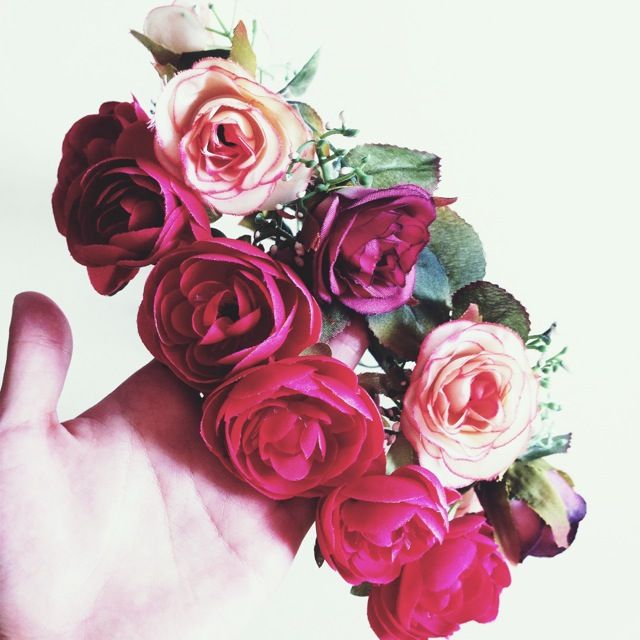 Anyway, above (in white) is one of my favourites from Studio Hanawa's latest collection! The Ivory Peonies Headband features four beautiful peonies that fits your entire crown. It's definitely one of Studio Hanawa's bolder pieces, and it's so gorgeous!!
If you haven't gotten yourself a headpiece, you probably should. It's more wearable than you think! There are other designs available as well so why not head down to our site and pick your favourite? :)