The past year in retrospect
Thursday, March 16, 2017
11:02 AM
My 2016 resolution was:
1) concentrate on my portfolio
2) step out of my comfort zone as much as I have to
3) set myself to travel more that year
After graduating from poly in May, I decided to take a gap year from my studies to do all of that. The fact that I still didn't know what I wanted to study, or if I was going to do so at all, also played a part in my decision making.
Since then, at 20, I began working in all sorts of fields in pursuits to explore my own creativity and style. I was lucky I got the opportunity to do all of the things I was passionate about, and I think I've improved heaps while working under the wings of others.
As 2017 came around, I was honestly really pleased, because I did achieve the things I resolved myself to do. I travelled (laos, bangkok, perth, japan, melbourne), stepped out of my comfort bubble to pursue the professions I wasn't exactly familiar with and was intimidated by, and built this portfolio that I set myself out to do.
2016 was a time of change, and while they weren't the most comfortable phases, they certainly helped me to grow and learn, even if I stumbled along the way. From taking up photoshoots to doing lookbook fashion videos to packaging design and writing travel stories for many to see, whew. I'm glad all the anxiety and hours paid off.
"If you're not outside your comfort zone, you won't learn anything."
Read my travel articles
here
.
Now's the time for me to decide what to do now that my gap year is ending. Do I go back to studying? Or do I just keep working? Many factors come into play and I still can't decide, but I applied for Lasalle (they had a course that piqued my interest) and decided to see how it would go.
I spent most of my January compiling the works that I've done through my gap year. It was weeks spent on designing the pages and freaking out over imperfections before I finally sent it for printing. It felt like my mass comm days.
I then painstakingly bound my own book, because I wasn't willing to pay $80 just for someone to help me glue pieces of paper together. Anyway, it's a creative journal that I'm proud of. I couldn't have done it if I had not taken the gap year to work and travel, so I guess I deserve to give myself a pat on the back for going through with the decisions I've made for myself.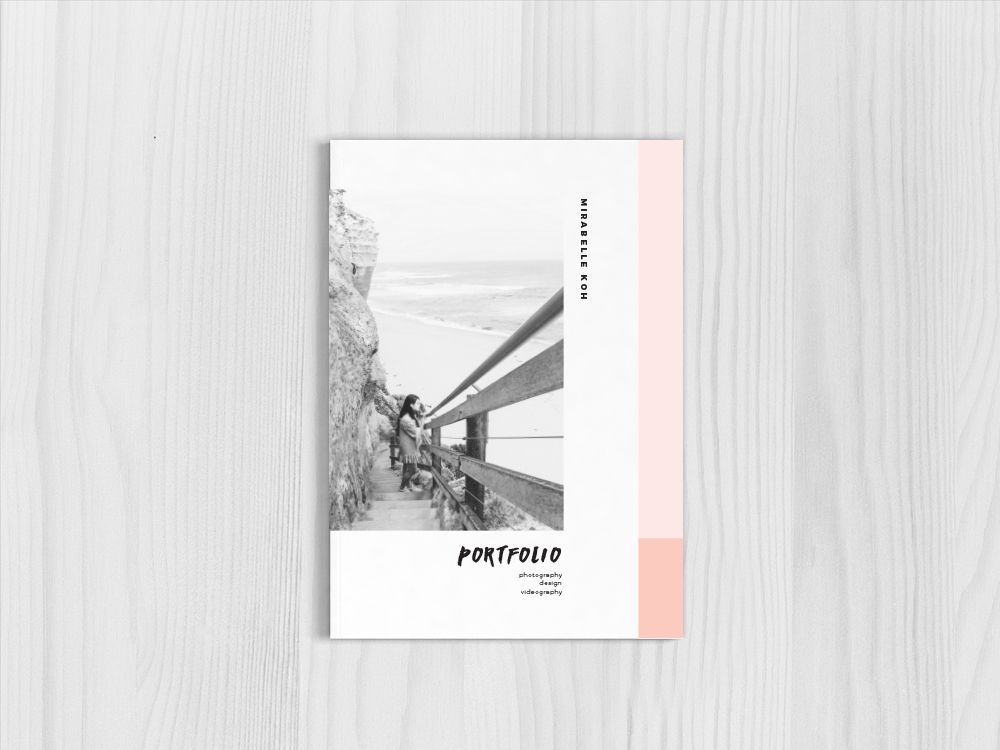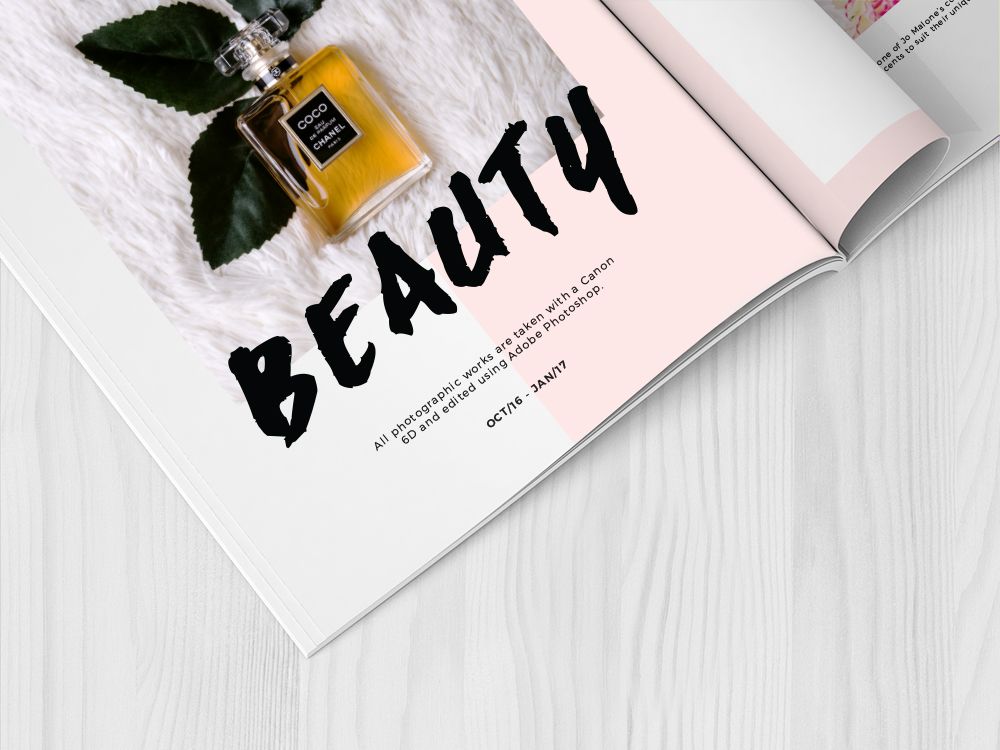 After the application and interview, it took them about two weeks for Lasalle to get back to me and I got accepted! Yay!
Even though I should probably just take up the offer since the honours is only three years and I already got a placing (after nerve-wrecking processes... I'm hesitating. Could I achieve more in these three years outside than if I were in school? Do I have to conform to Singapore's societal pressure that paper qualifications define almost everything? Are these certs even important in the creative fields I'm pursuing?
I don't know.
Well, if it's any comfort for me, I did achieve what I set out to do. No regrets for taking a one year break. And it seems like Lasalle is different from most unis, since their projects are often based on real clientele. That's not too bad. May I be enlightened about what to do with my life now that I'm in this early life crisis.
So that's that. I've been busy the past two weeks doing a lot of shoots, which exhausts me so much I crash by the time it's 11pm lol. But anyhow, I'm almost done with my Melbourne road trip video. Editing it has been such an eye opener as I explored so many components of video editing, and it was nice reliving back the times with Han hehe. Hopefully we get to go on another travel venture soon!
Meanwhile, stay tuned to the road trip video coming your way Friday 9pm!!
Tanuki Raw
Tuesday, February 28, 2017
7:19 PM
In lieu of our belated Valentine's Day, Han and I decided to splurge a little more on lunch and hence, we dined at Tanuki Raw!
It's been in my to-go list since forever, but I never had the chance or occasion to actually eat there, mainly because 1) their food is on the slightly costly side and 2) all my friends have already been there done that. Some very good friends of mine have been recommending this place since their opening, but I only got around to do so two Saturdays ago.
I can totally understand the hype... I'm absolutely sold by their donburi bowls!!
As a hardcore fan of Japanese cuisine, I think Tanuki Raw is a bit of a fusion, but it's still amazing. It was Han's first time there as well and he had the same sentiments! We read through some reviews on Burpple and ordered what was raved to be their best donburi bowls and got two other sides that seemed interesting to us.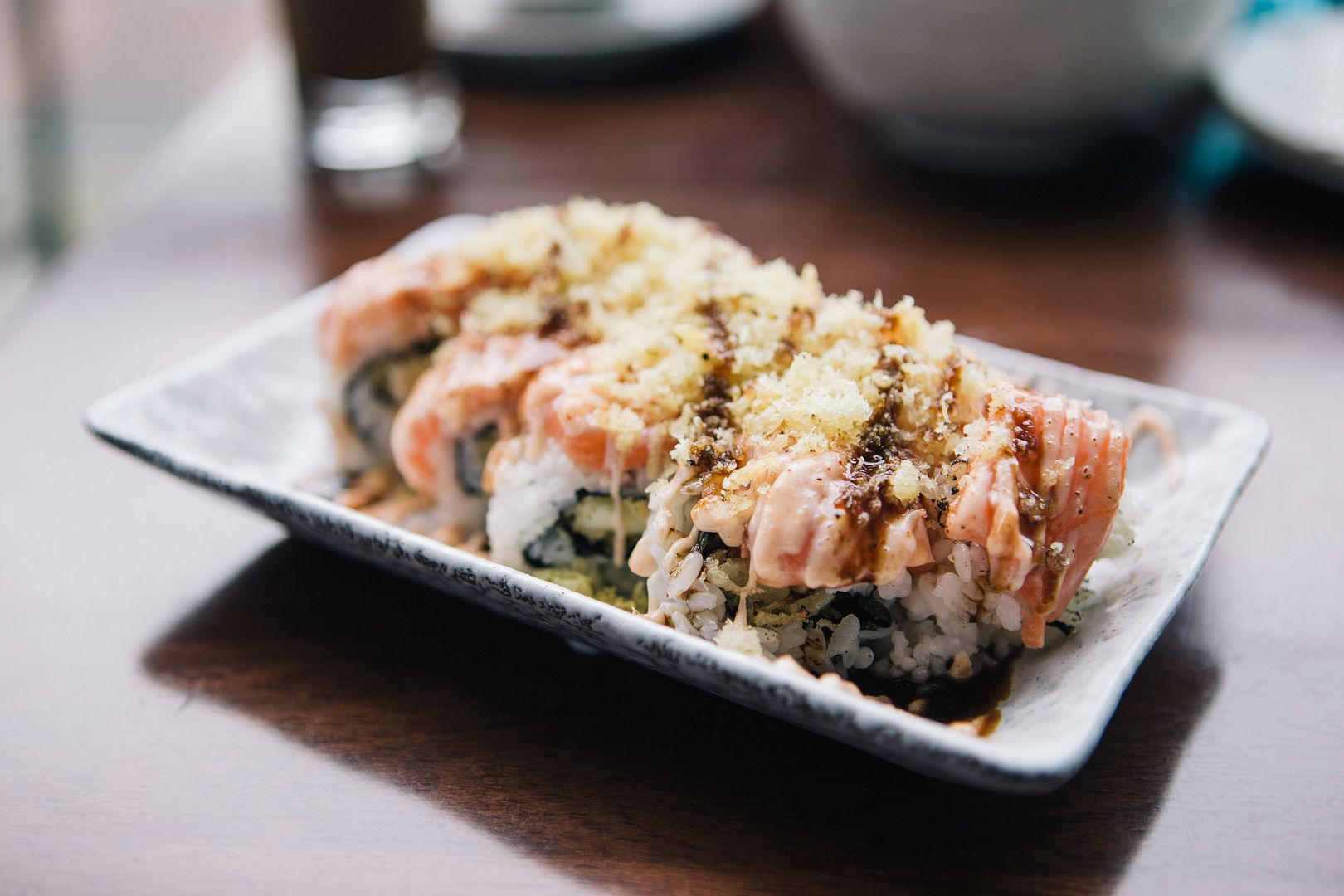 We ordered:
Foie Gras Truffle Yakiniku ($14.90), Garlic Butter Chicken Chicken ($12.90), Golden Wham! Fries ($14.90) and Superstar Roll ($12.90)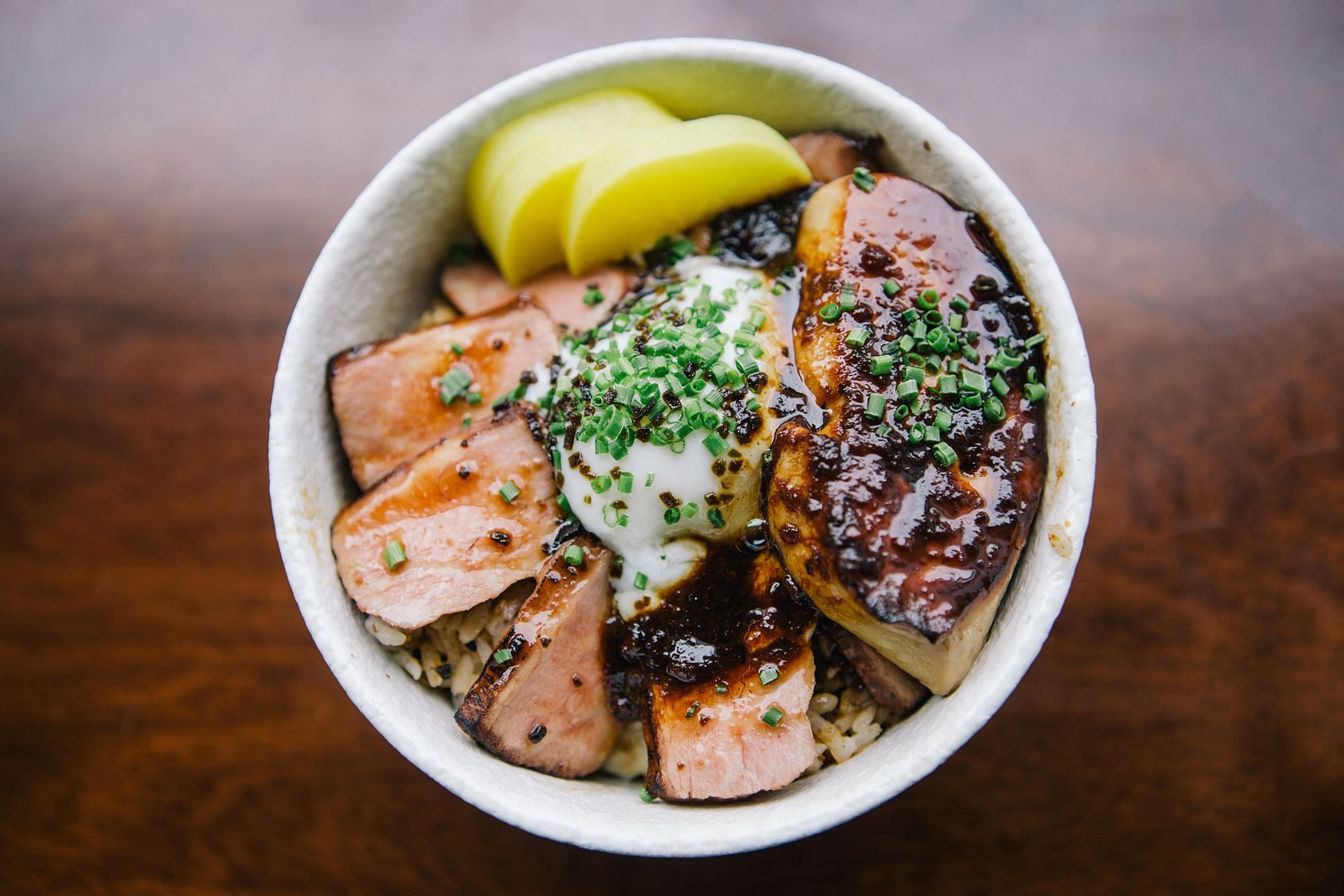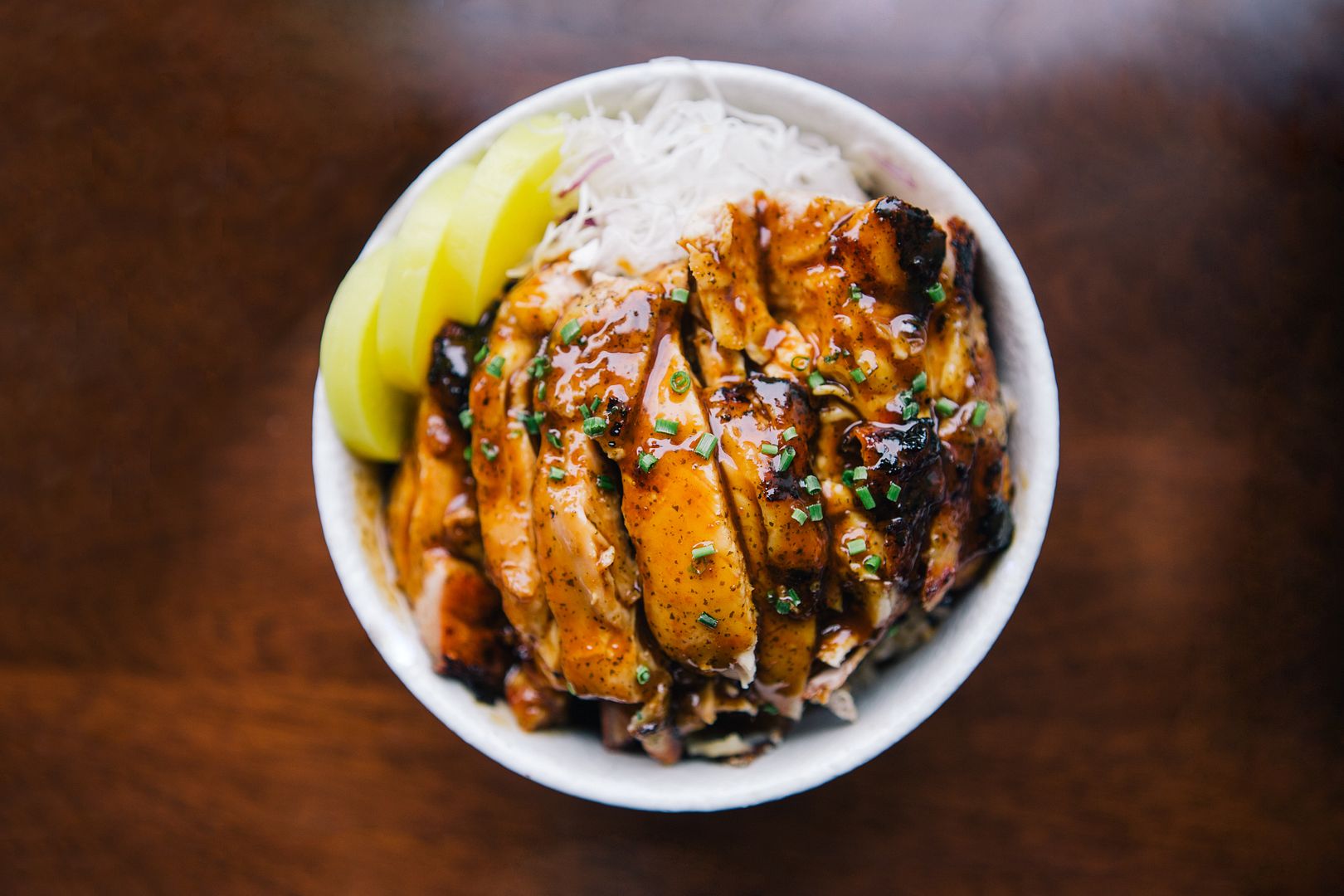 Perfectly pan seared foie gras and a runny onsen egg, atop hints of mushrooms and generous servings of well seasonsed Japanese rice. The pickled radish also gave a refreshing crunch to the bowl of buttery goodness. As someone who dislikes radish, this was really good. I am amazed.
They were also not stingy with their servings of succulent garlic chicken. Just look at that glistening bowl of joy!!! Their bonburi bowls really had the tastiest rice that packed garlic butter, sesame and other noteworthy ingredients I can't quite make out. I can see why it's their signature item.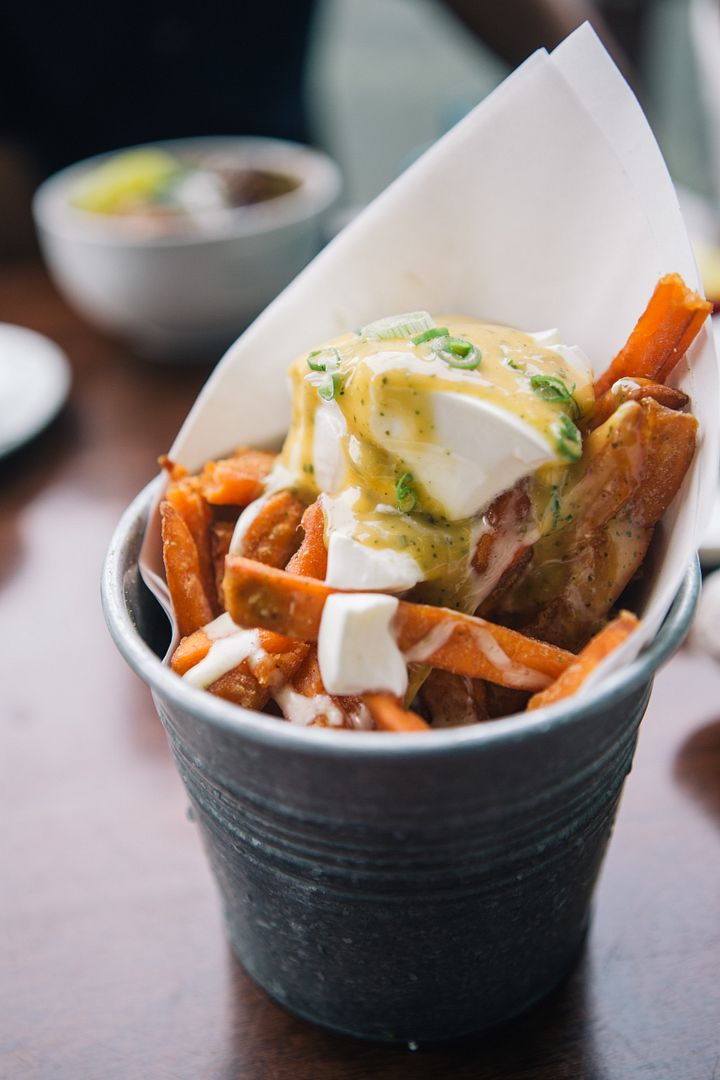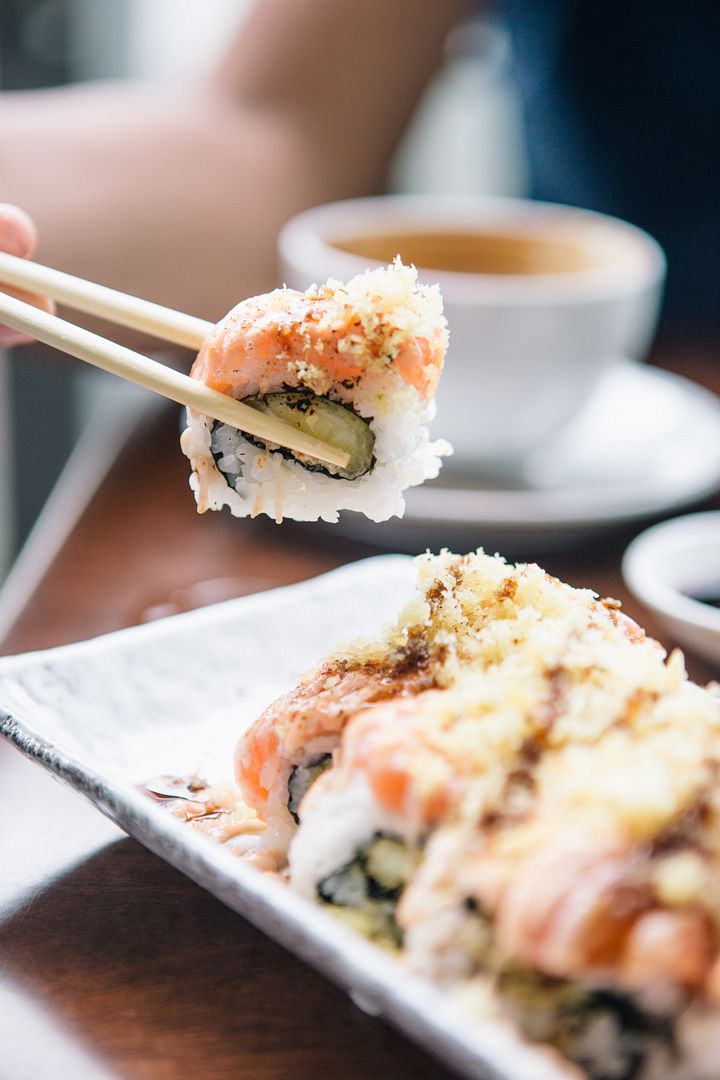 Their golden fries, which was made out of sweet potato, came with a huge dollop of sour cream, some mozzarella cheese and drizzle of salted duck egg. It didn't look that appealing, but when we had our first bites, we were surprised. It was really good!
They could've given more salted egg and cheese but the sour cream and sweet potato pairing was pleasing enough for me.
Sad to say, their Superstar Roll was disappointing. It was supposedly seared salmon with mentaiko but it just tasted really bland?? Not sure how mentaiko could taste so plain, but their tempura flakes were okay.
I think I did a good job at making their roll look amazing though lol hahaha.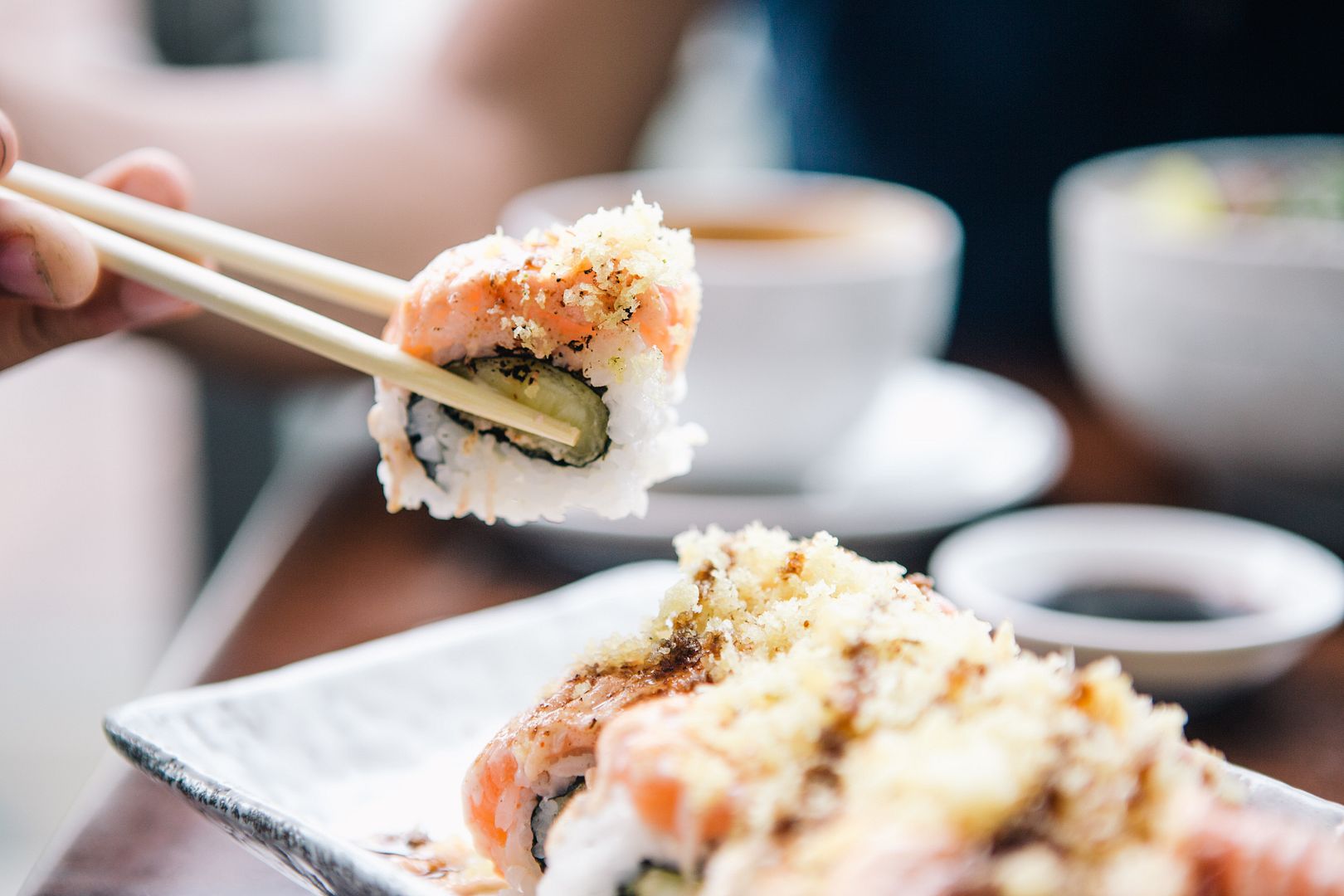 Would I revisit this place? Omg yes I would but only for their wham fries and donburi bowls during lunch time. Their dinner menu offers the same things, but is overall pricier for some reason.
While the bowl may seem a little small, it definitely got both of us super full. Their servings of rice was huge, but I ain't complaining cause I love their rice hehe.
I heard that their other bowls weren't that great... But what I had was good so, I guess you won't go wrong with foie gras and butter chicken.
Twas was a good meal with Han!
Right after that weekend, he's just been super busy in camp with guard duty and has just gone for another one week field camp this morning. SAF why you take away my weekends with him like that... :')
Can't wait for when he books out though!! Chef says he gonna cook for me and fam some damn good char kway teow!!!!!
Labels: Food