You were a mistake I wish I never made.
Monday, February 1, 2016 | 8:54 PM
One month of 2016 has passed by just like that??
January whizzed by way too quickly. I thought that everything would be smooth-sailing for the start of the year, but life always has a way to throw you a curveball when you least expect it huh.
Internship is almost coming to an end in a couple more days, and I'm almost done with most of my projects with the exception of final presentation and report, and my last poetry assignment for my creative writing mod. Seems like I survived this semester after all.
Even though I still have another week to go, I'm pretty much in the celebrative mood already...
Just last Saturday, it was CCHY reunion with the bros (classmates from 3F'11/4F'12) and because I procrastinated booking the bbq pit till the last week, we ended up having steamboat at Kelvin's place instead! Huehue actually it was all part of my plan la... But thank you bff for hosting.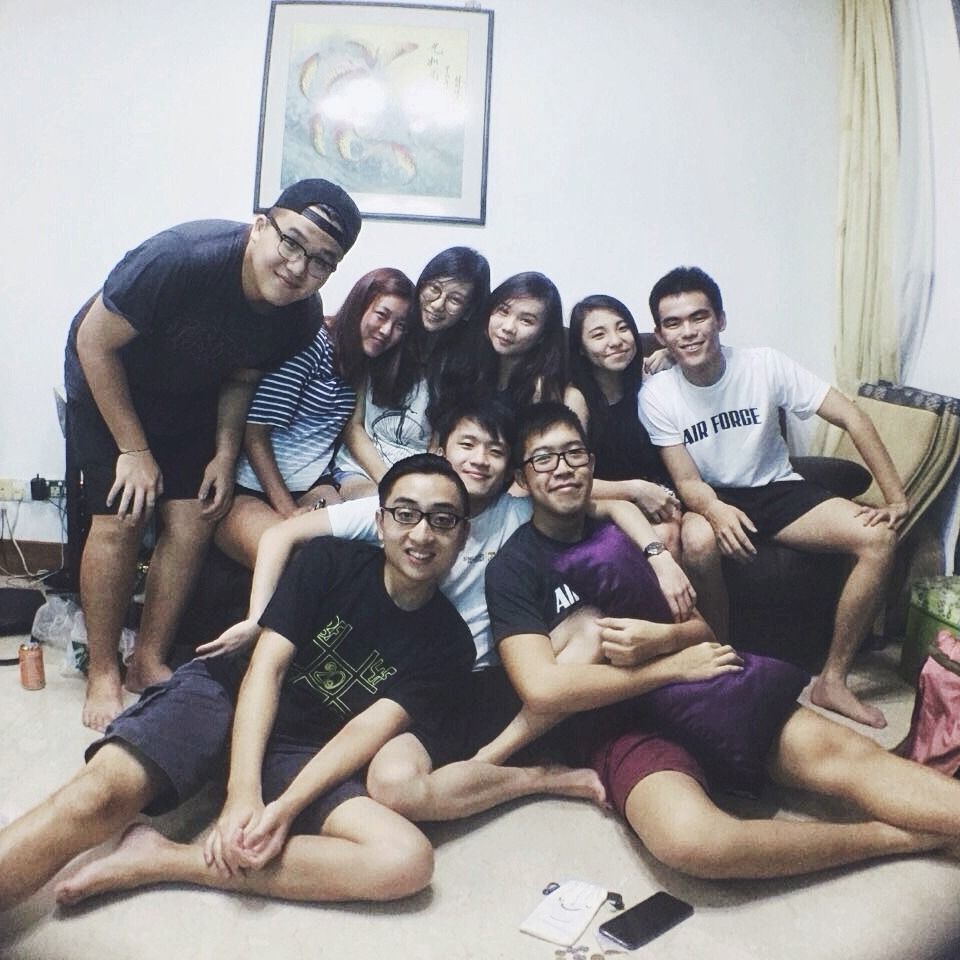 I don't think anyone uses maggie mee for steamboat, but we did LOL. And we got waaaay too much food. But the night was pretty fun with some drinking games at the end of it all. I think I cut down a lot on drinking lately so I guess my liver won't be failing on me so soon :')
For my other weekends, I've met up with Arif, Bryan and Jolaine to just chill and catch up. Then of course there's meeting Ziman and Trisha every other day just to... Idk we're always doing nothing but something. And of course there's some other individuals as well.
My new year resolution is to keep my close ones closer and be nice to everyone until they give me a reason not to. I think it has been going well so far.
February is already here. Valentine's day is in two weeks and honestly I'm not looking forward to it at all. What do you do when all your best friends are attached/down with NS ):
But still, looking forward to CNY and the coming weekend with some of the childhood friends!!
I'll be my own saviour, standing on my own two feet.
Tuesday, January 19, 2016 | 11:31 PM
Finally got around to blogging after being away from this space for so long. I haven't been up with much other than intern (what's new) and maybe I'll blog about some of my other weekend shenanigans soon. But for now, it's finally four more weeks to the end of intern!!
I've been counting down to the days and omg I seriously cannot wait for it to end. 18 days (minus public holidays and weekends) seem so near yet so far...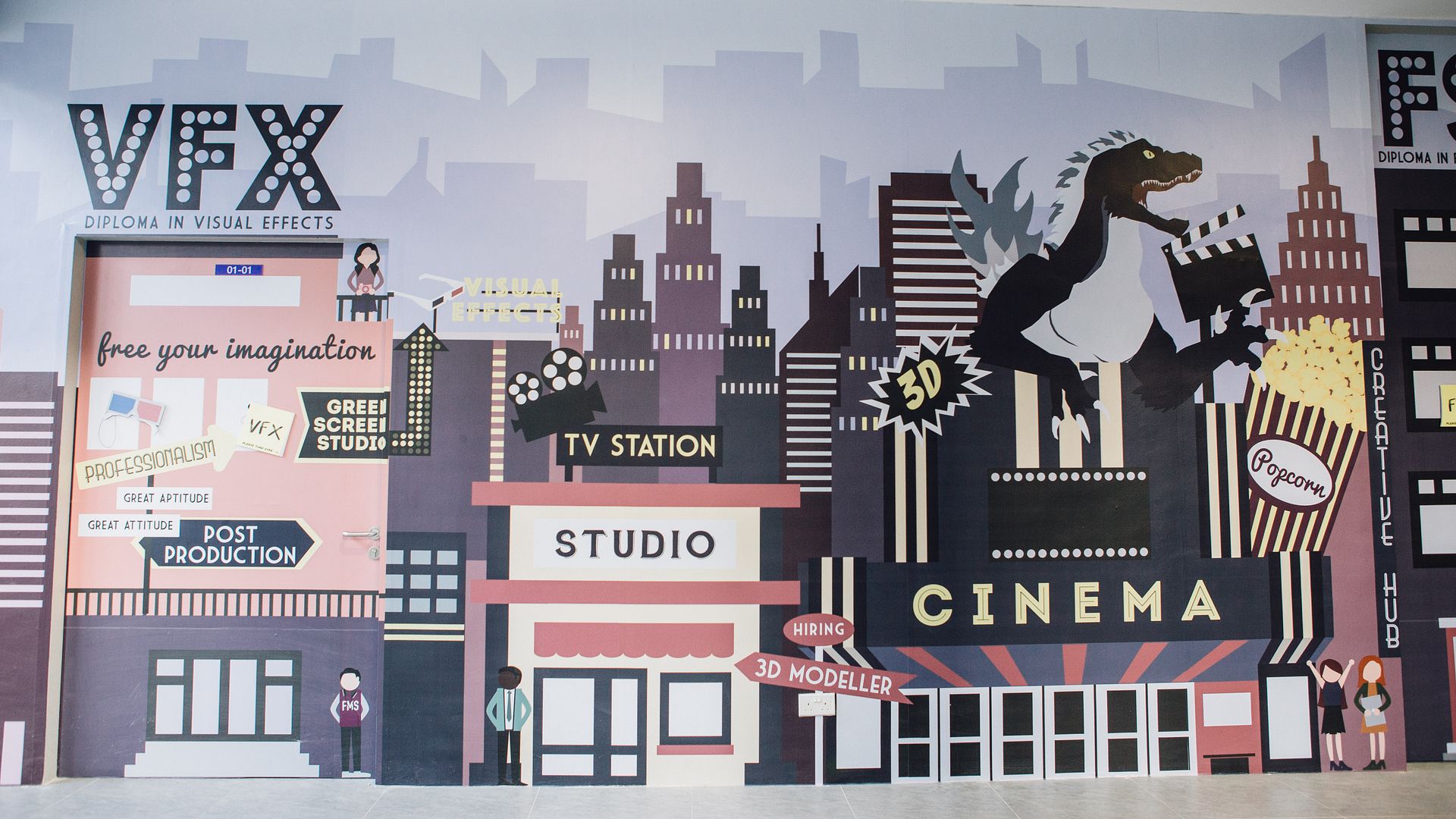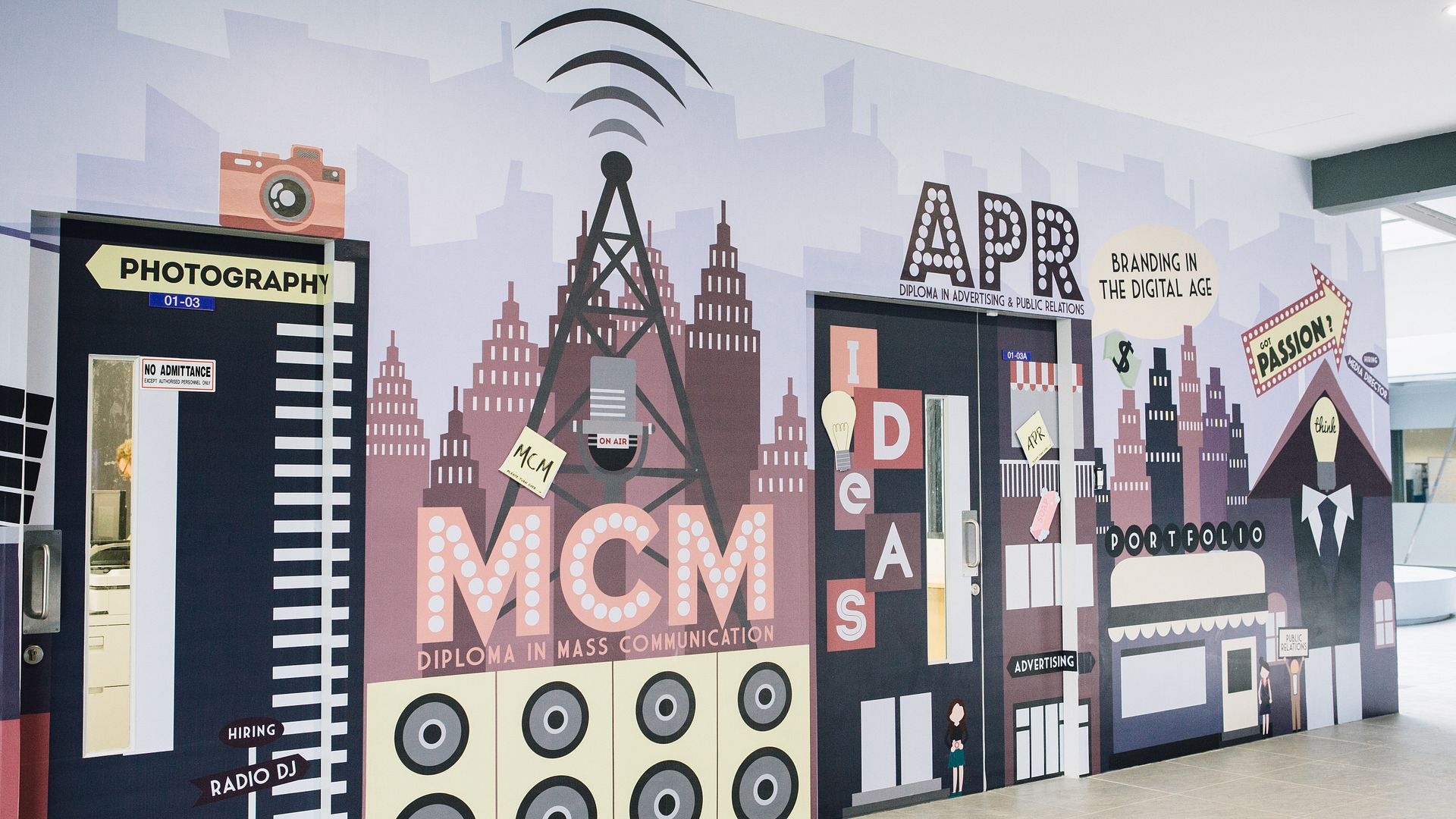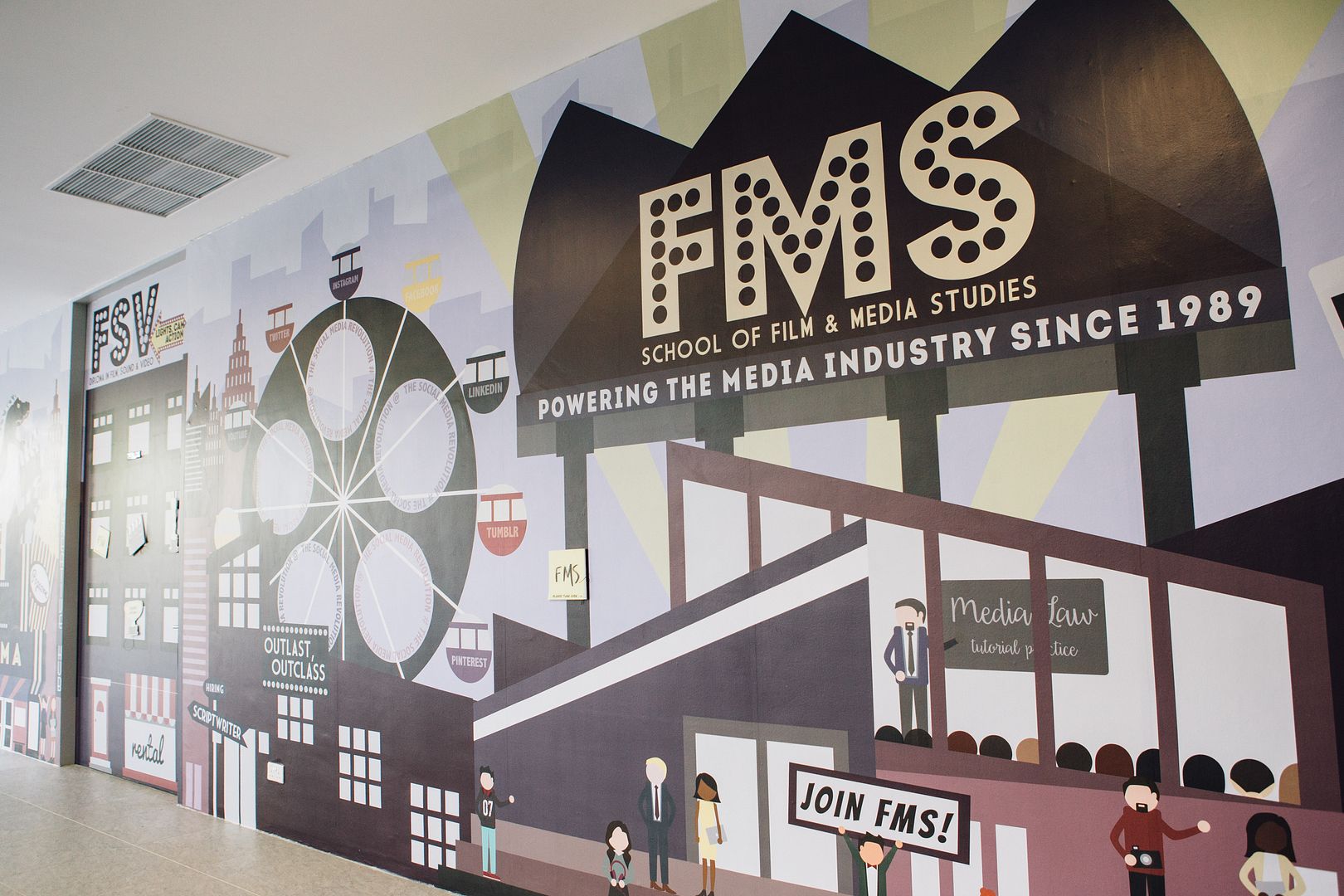 After selling my soul to Adobe Illustrator for WEEKS, with a couple of changes back and forth, the wall design that I've done for my school is up!
The vendor actually came down and got the wall all done up on the first week of January, just before Open House for the polytechnics started. But I've had my hands full so I only got around to photographing the entire length of it a few days ago.
I think I burnt quite a lot of my brain cells just in the planning phase of this project, trying to decide what to draw, how to design and where to place them. I think the objects I'm most proud of would be the FMS building, the cinema and the dinosaur!
If you followed me on my snapchat story, you would have seen the early stages of some of my work (and how I cry every time I'm working on them). The dinosaur was initially supposed to be some godzilla-looking creature, and my first attempt was horrendously cancerous LOL.
Nothing is more rewarding than seeing the fruits of your labour :')
Thank you to the friends who helped me along the way, giving me feedback and advices when I endlessly bugged them with random pictures of the beginning stages hehe. And I couldn't have done it with the guidance from my lecturers too.
So my biggest and most time-consuming project for intern is now completed! It took me slightly more than a month to design everything and honestly, I was already burning out towards the end.
But it's nice to know that I was able to do something for my school just before I graduate, especially since it'll be there for the next couple of years.
Definitely not a bad way to start my 2016! May more projects and job opportunities come my way as I work harder on my portfolio this year :)
Labels: shenanigans