Lies to swallow, feelings to kill.
Wednesday, November 18, 2015 | 11:26 AM
Watching some of the new SLs leading the different tribes and meeting some juniors from cchy at RED Camp this year certainly brings back a lot of memories from the time when I was still actively participating in these camps and NP's outreach activities as an Ambassador/SL. A lot has changed since the last time I was part of the community, and sometimes I wonder if I should have stopped all of it in the first place.
But then again, at that point in time during the first two years in NP, I placed other matters and people in my life as my priorities instead of all these extra-curricular commitments.
I don't regret anything, but I do miss it.
I'm about 2 and a half months into my internship (omg I'm about halfway through!!!!) and the 5-day work week makes your weekends precious as gold. I think Ziman and I might just be overly attached to one another because when Friday comes around, we'll see each other almost the entire weekend with our nightcrawler and impromptu lunch plans. I think I've been seeing Trisha/Miaolin at least once every week too...
On a side note, I need to start getting my shit together. Looking at how I spending my days, god bless my body clock, health and bank account. My life... is a mess LOL.
Dinner with Zhiyi yesterday kinda got me thinking about how much cash I've been drinking so I should probably cut down on this 烂人 lifestyle, to save my health and my bank. When that happens, I'll probably stop sleeping at like 7am and revert back to the usual 3am instead (which I suppose isn't really any better if I want to improve my complexion lol). I need to start finding an alternative source of income too. Work with ohvola has been on hold since my internship started and intern ain't giving me any money ):
I should probably make some proper, decent plans for the coming weekend. Like, going on a photography trip??
I forget about you long enough to forget why I needed to.
Monday, November 9, 2015 | 6:01 PM
The low-res iPhone5 photos makes their comeback today cause I haven't been taking anything pleasing with my DSLR lately.
On Saturday, zee and her jc friends planned a staycation for lixuan's birthday at Siloso Beach Resort, which Zhiyi and I were invited to! It's been a while since the last staycation and I was so stoked to see two of my bffs and meet the rest of zee/xuan's jc crew. I brought my instax with me this time to take new polaroids hue hue.
I guess one could the sum the night up with games, alcohol and people in their drunken stupor HAHAHA. Despite the amount of drinks I had, I was still somehow totally sober aside from the short-lived high from the continuous shots of jager. Maybe I have built some sort of tolerance lately...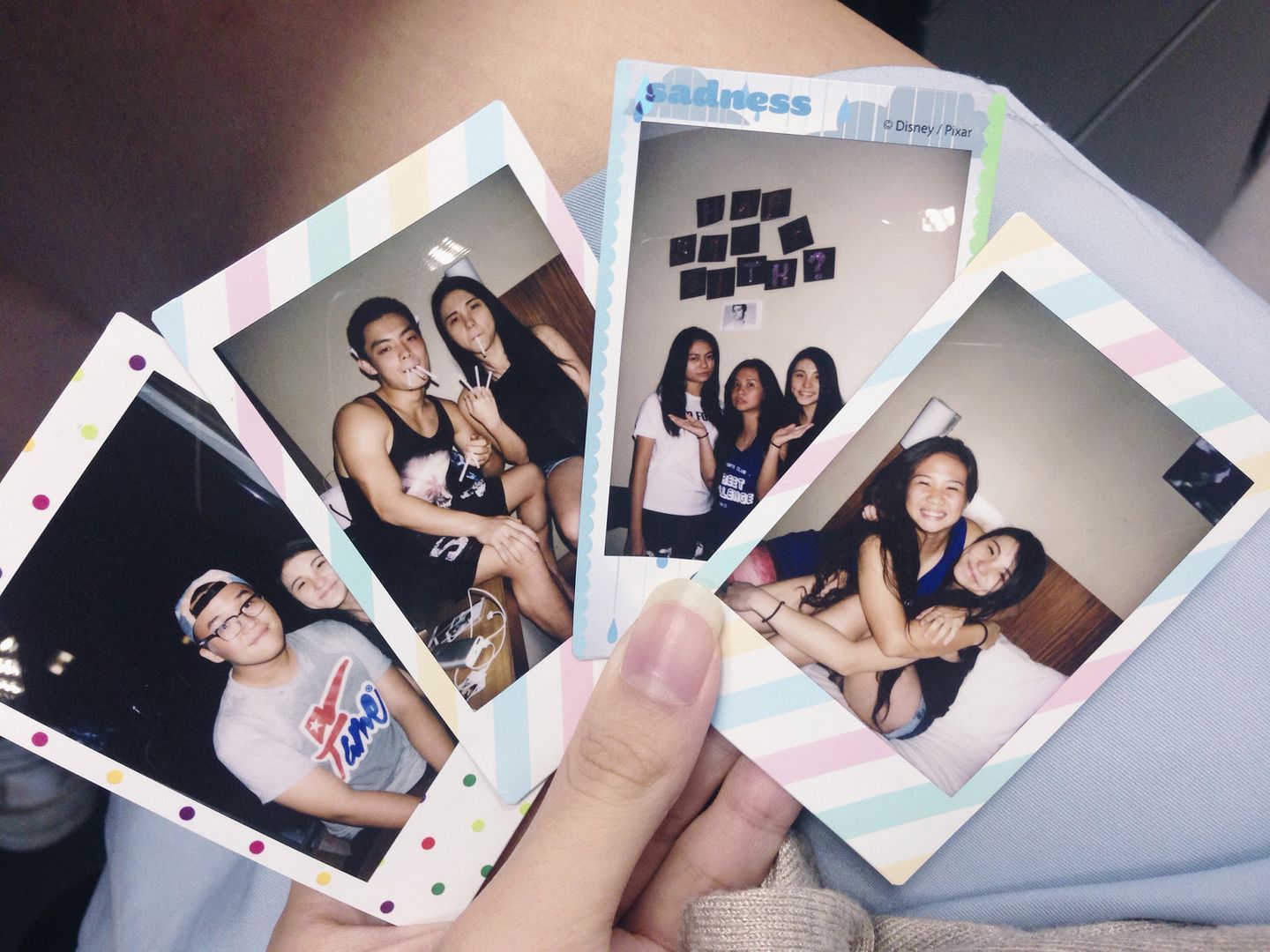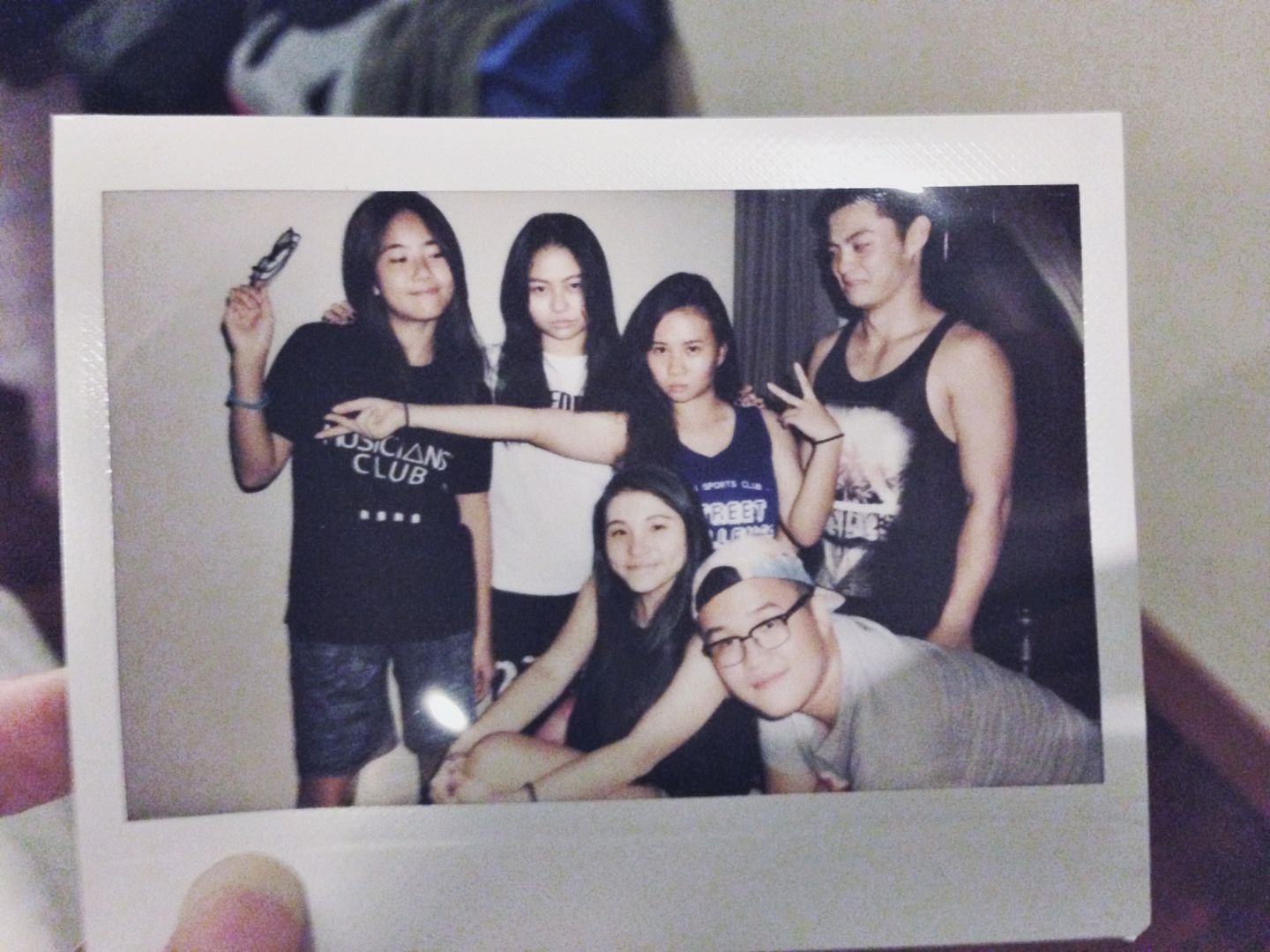 Initially I thought that it was gonna be kind of awkward since I only knew ziman, zhiyi, lixuan and *cough* justin/joseph but the night turned out kind of unexpected??
There were some of us that were still sober (total count: 4 + 3 who went macs), so we played card games from 3ish am all the way till the it was bright out. That was about 5 hours of daidee/bridge... With the dudes whose names I don't even remember till we started playing cards LOL. But omg the game of bridge was damn intense I like HAHAHA.
I guess I do enjoy meeting new people through these social events after all. :)
So I didn't sleep the whole night and crashed at about noon when I was home. I woke up around the evening to head to my grandma's place, and then back home for a few rounds of dota before crashing. That pretty much sums up my weekend.
It's intern now and I'm so burnt out. I need to catch more sleep lol.