Roadtrippin' Perth (Part 2) - Lancelin Sand Dunes and The Pinnacles
Tuesday, July 26, 2016 | 8:28 PM
Been a week since I've returned from Perth and I'm already starting to forget bits and pieces of it. Hmm not a good sign. I should hurry and complete all the parts to my Perth travelogue.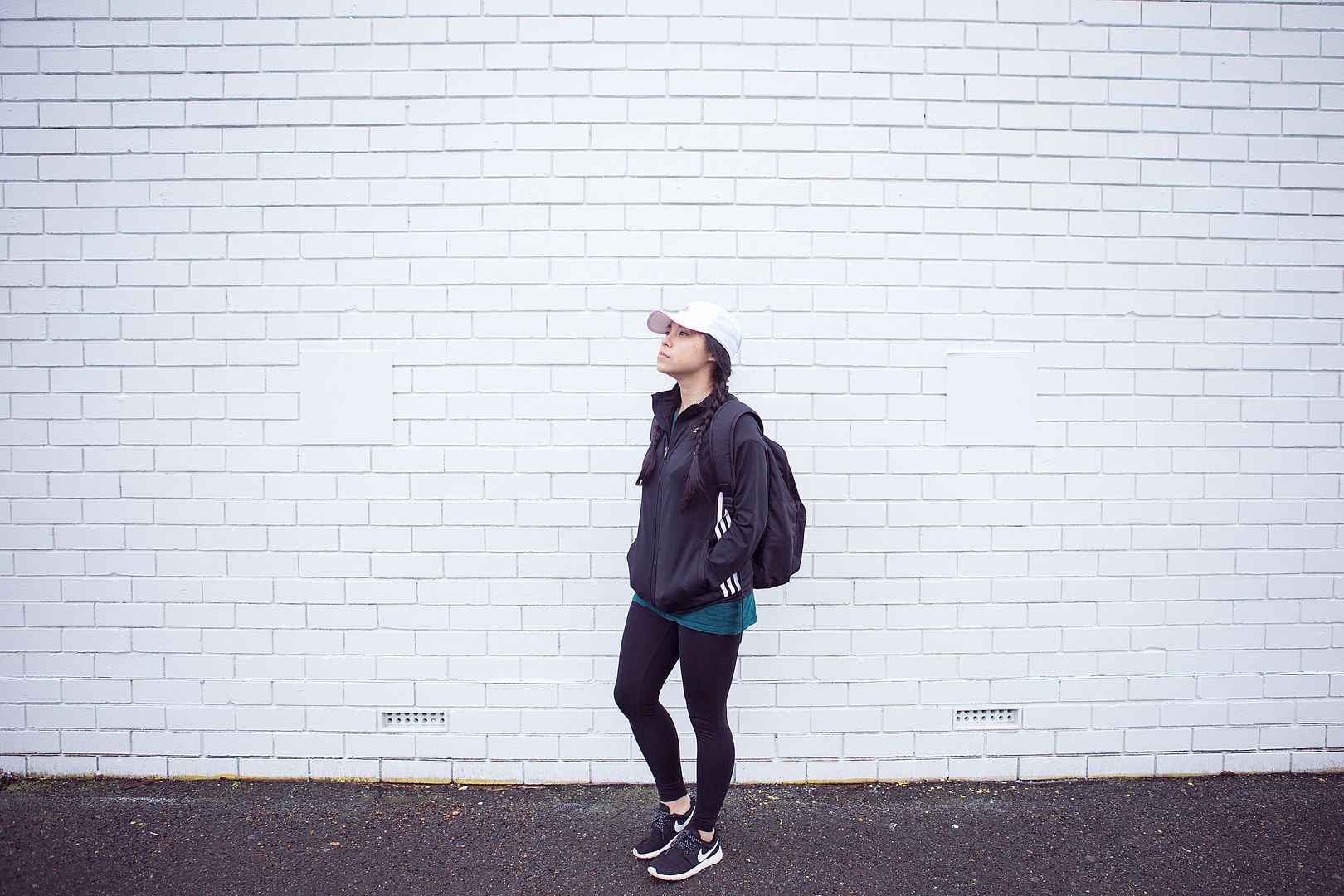 And so, after spending the late afternoon of Day 2 freaking out about whether or not we'll be able to rent a car for the rest of our trip, we finally found Ace (located a little out of Perth city) online and got our ride the morning after.
The background story: We knew that most car rental places in Perth requires their drivers to be at least 21 years of age, and since we were all born in the year 96 (aged 20 or 19 going on 20), we had some recommendations from fellow friends and Uber drivers that we could head to Baywaters. They are the only car rental place in the city with the lowest age limit of 20.
All was good when Zhiyi filled up his particulars as the designated driver, up until we had to make payment. They only accept the driver's debit/credit card for payment and Zhiyi didn't bring any of his cards... Kelvin's birthday has yet to pass so he was still too young to be the designated driver lol and I don't have a license so... :')
We left Baywaters in hopes that the lords will take pity on us but we were crushed when every other car rental place in the city rejected us because 1) we were not 21 and 2) payment must be made through the driver's card and not anyone else's.
Can you imagine our distraught knowing that we planned for a road trip but we're unable to get our hands on a car... LOL. Friends, this is why you should always do thorough research online beforehand :')
We decided to drag our sad selves back to our apartment to use its shitty wifi, hoping that the internet would help us somehow. And it did!! Kelvin spent quite some time online but he managed to find Ace, gave them a call to find out that their drivers only have to be at least 18, and we got our rental settled!!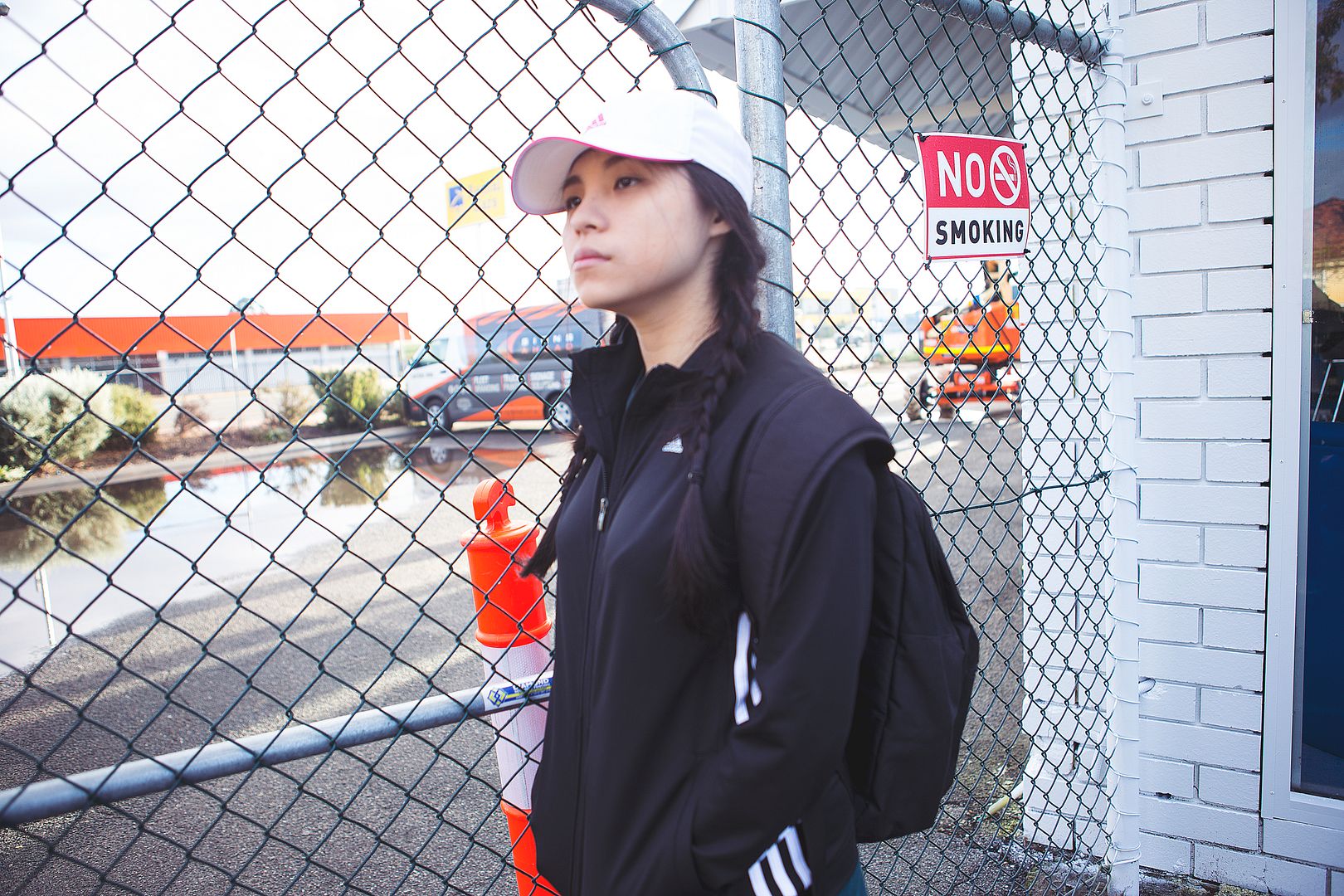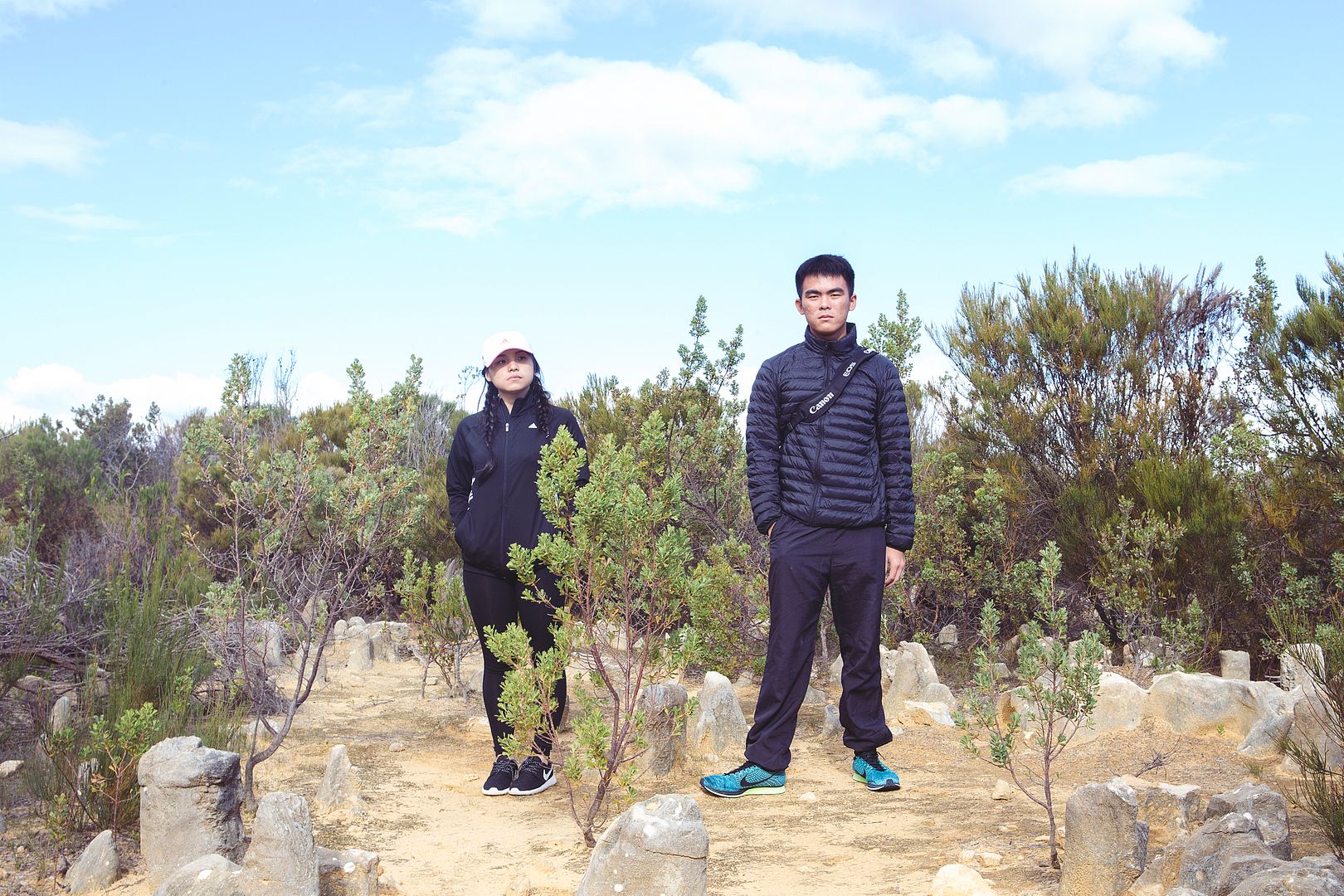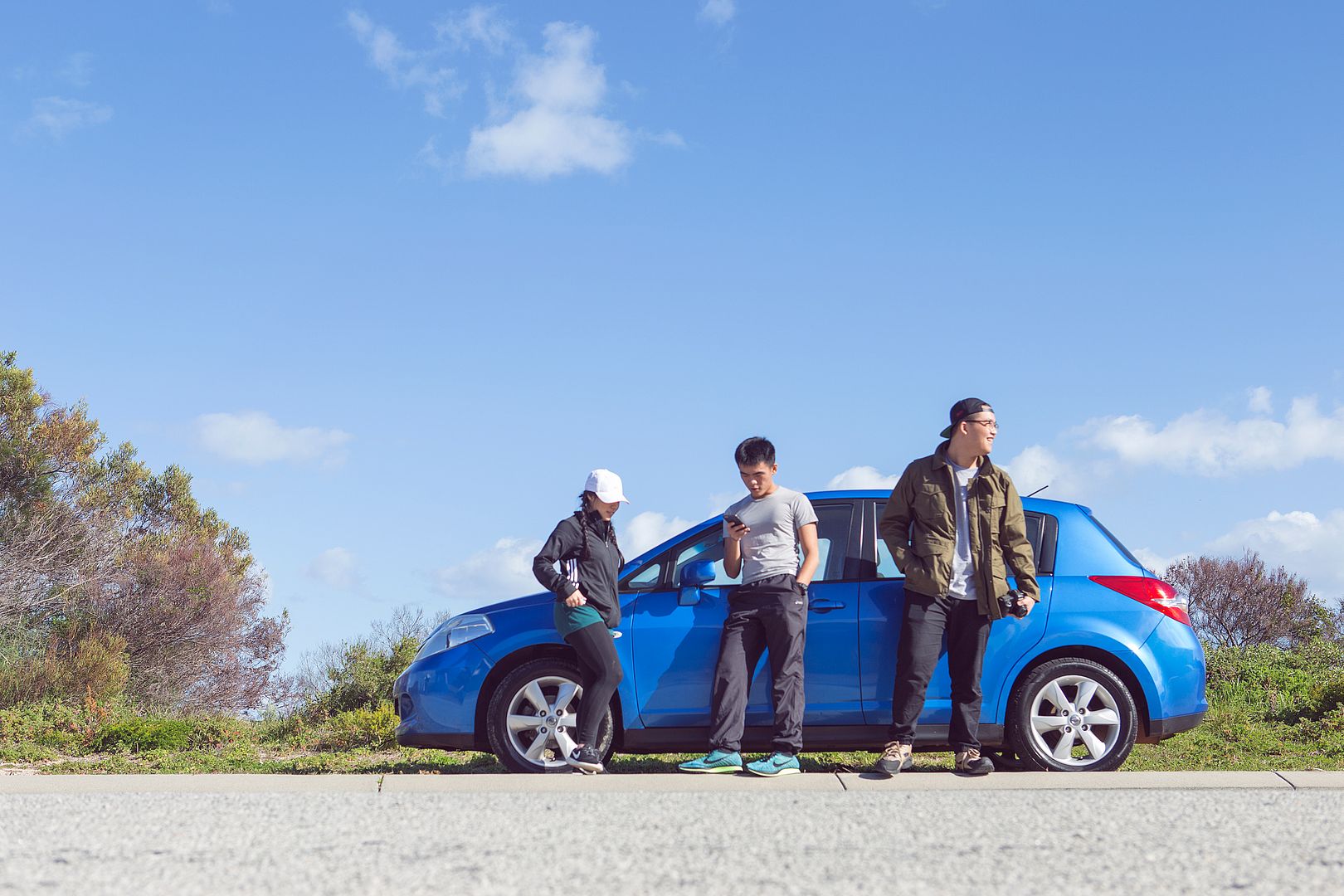 We checked out early morning at made our way to Ace, got our two-wheel drive at a price that was actually cheaper than Baywaters?? Usually it'd cost more to assign two drivers to a car but Ace was pretty generous about the price for a second driver, compared to the other rental places we've seen.
The guys named our ride Lummy. No idea what's with the name I just went along with it lol. But Lummy is amazing, the way she braved through rocky roads and uneven slopes for a week alongside her four-wheel brothers without breaking down.
So after we got Lummy along with us, our first destination was the Lancelin sand dunes! We took the Indian Ocean Drive as advised by our Uber driver since it's a really scenic drive alongside the coast.
LANCELIN SAND DUNES
Travel time: 1h 50min (from Perth)
Total distance covered: 129km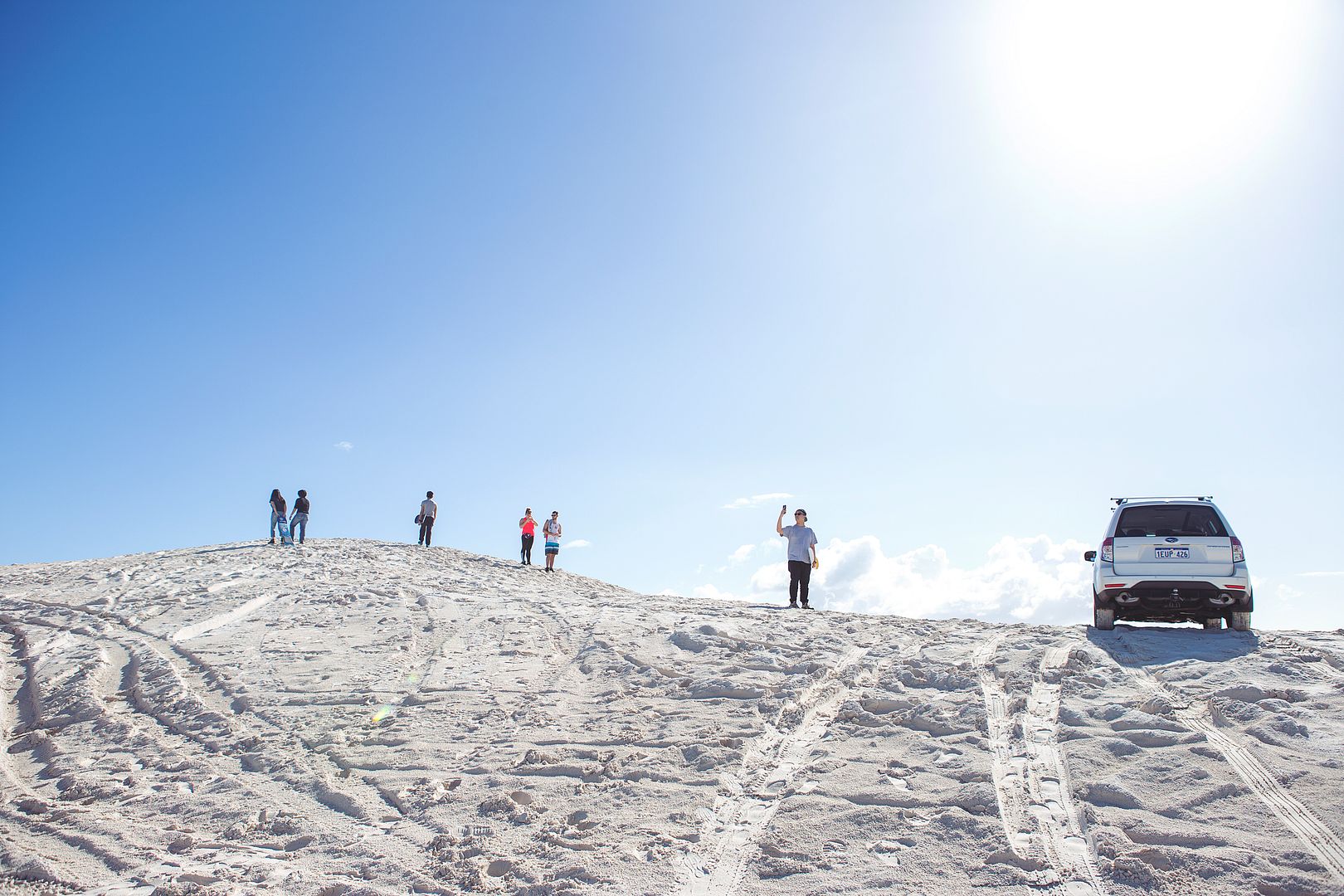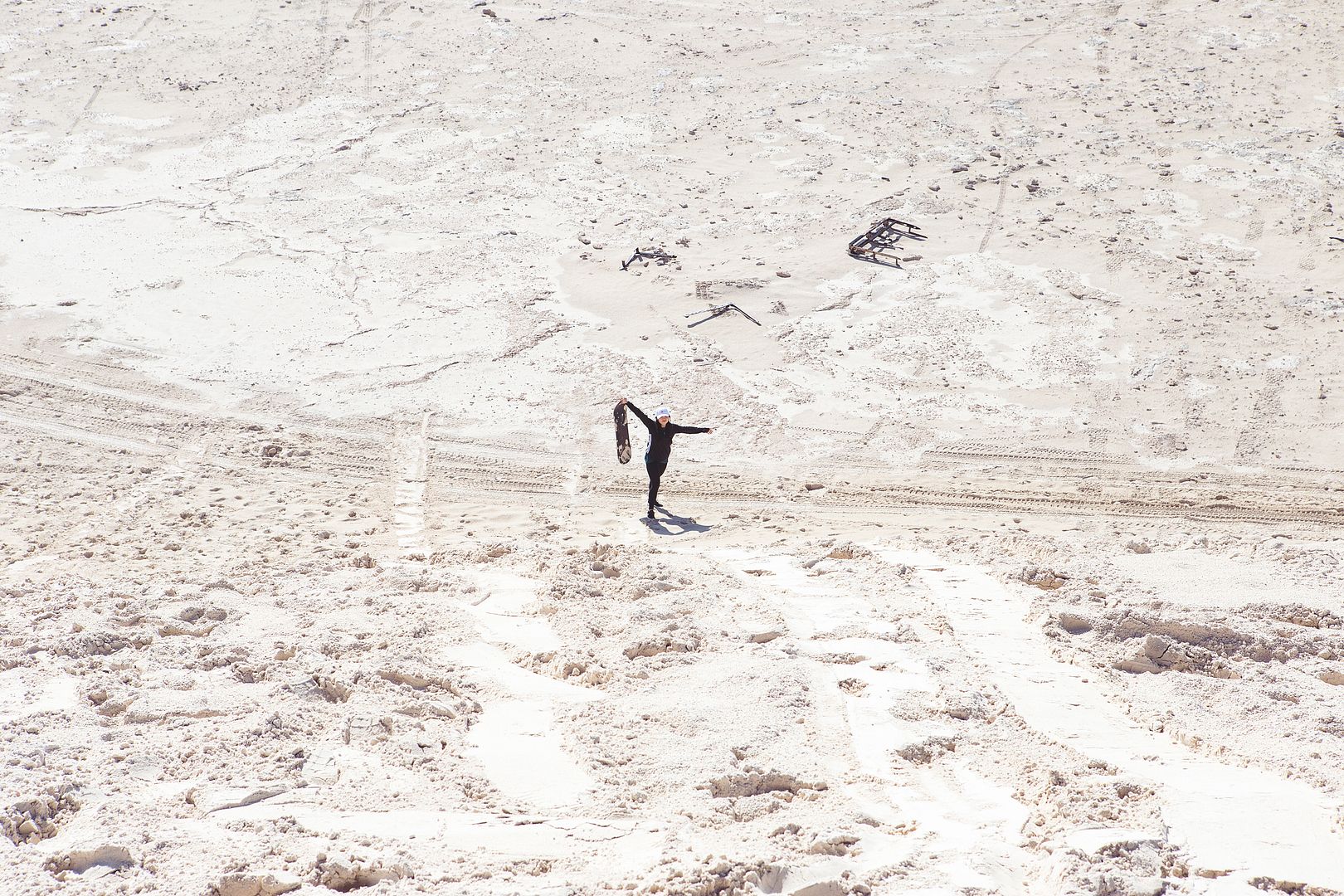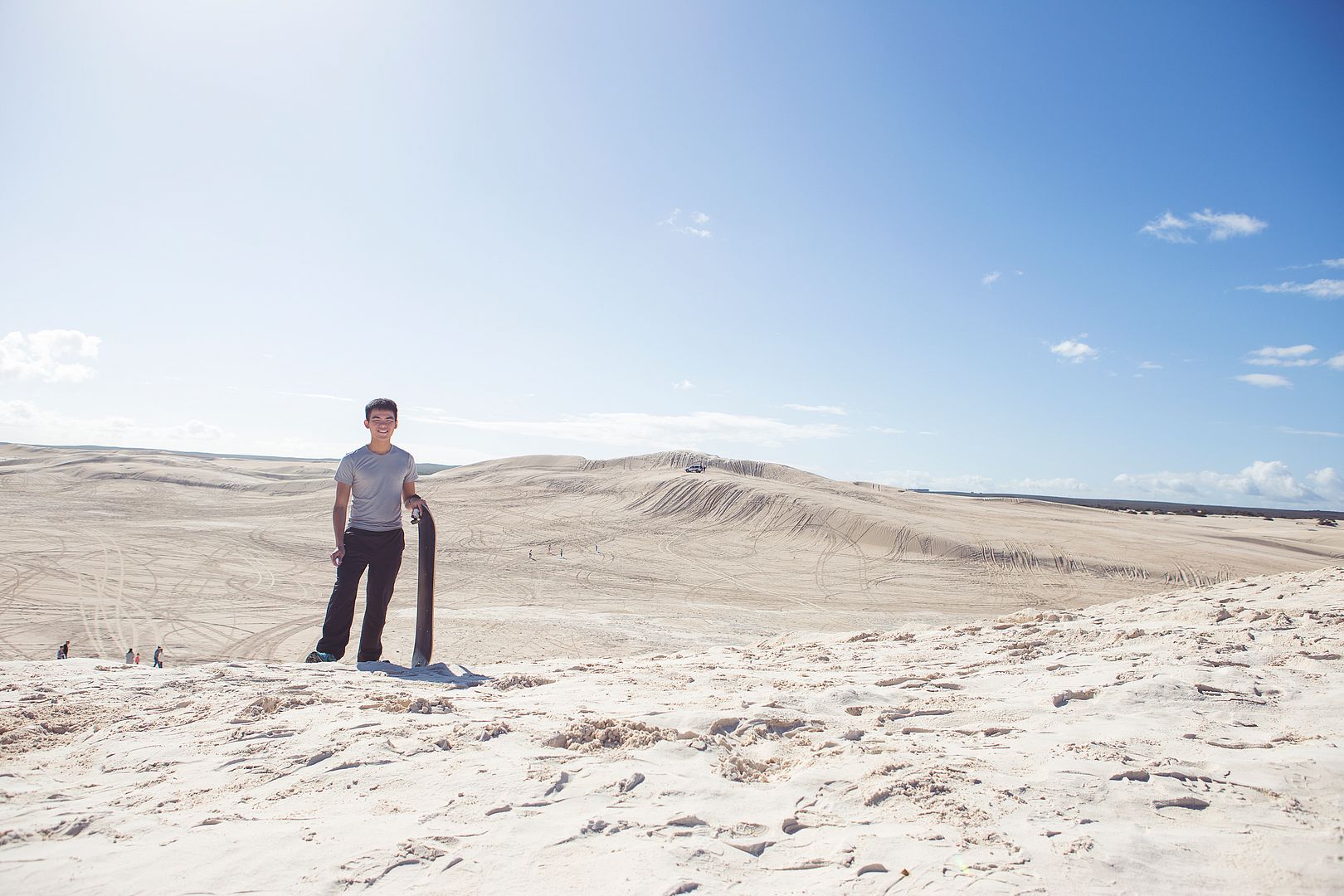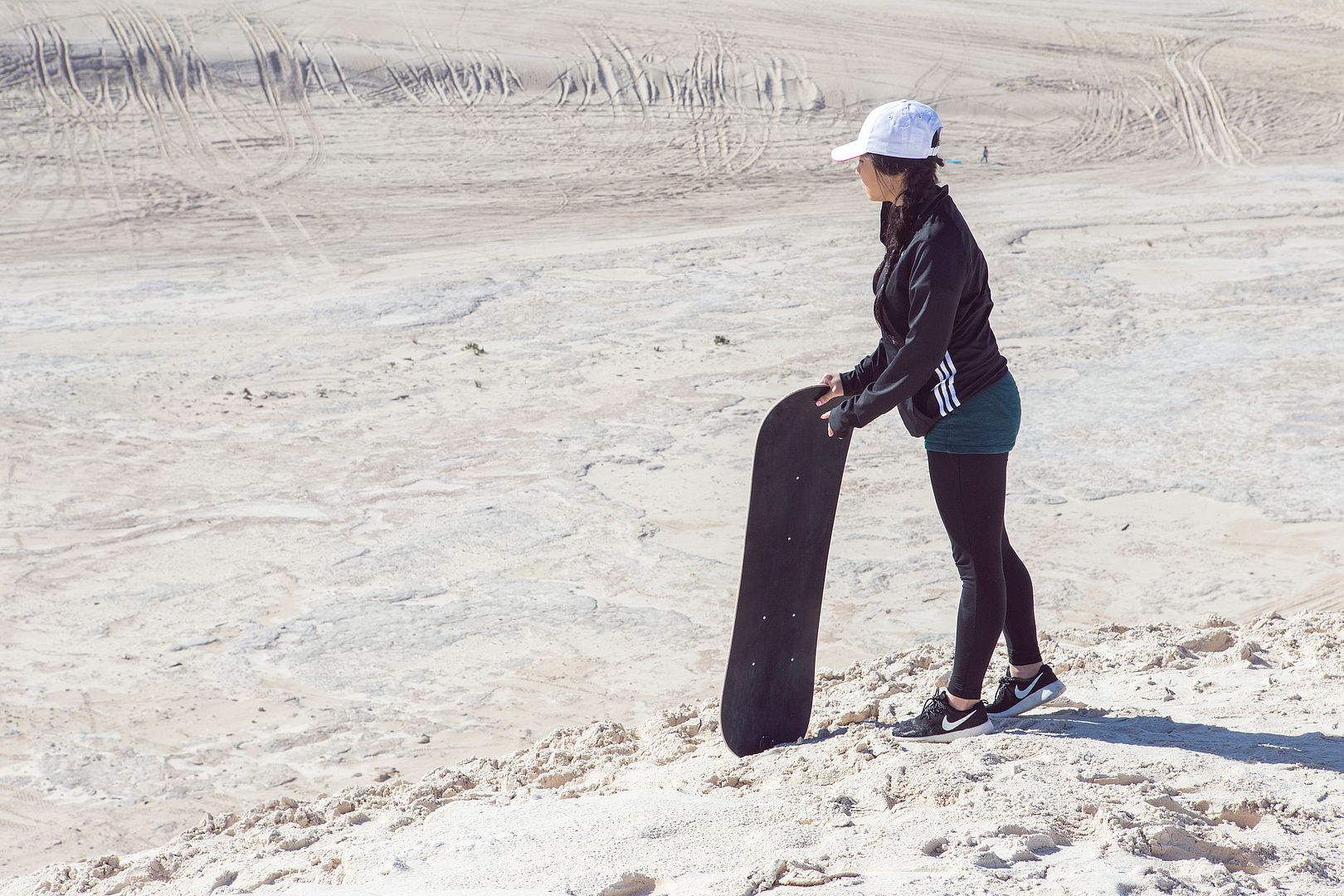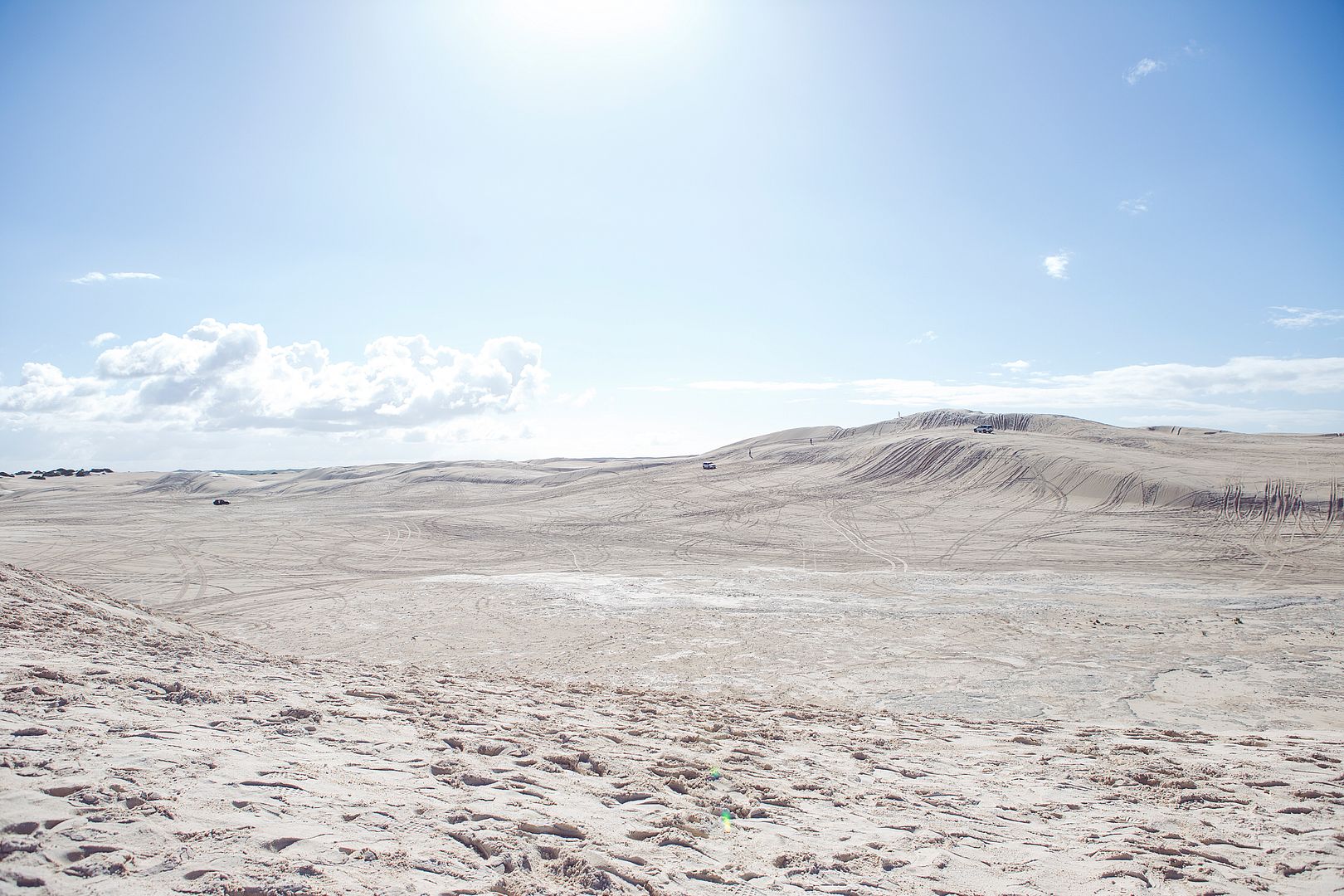 (My camera battery died somewhere around here and I didn't take my spare out of the car so... Lesser visuals.)
You can easily get to the sand dunes via Google Maps/GPS. And right at the entrance, there'll be this huge van that rents out boards and other equipment for your sand boarding pleasure. We got two boards at $10AUD each.
Honestly we all thought that sand boarding was gonna be a breeze. I mean, how hard could it be to remain seated on a wooden board while sliding down steep slopes of sand right? Wrong.
It gets difficult when the sand is sort of damp (and it was since it rained the night before), and staying on the board is not so easy LOL. It took us a while to get the hang of it. By then, you'd probably start to get tired from having to climb your way back up the steep slope after each slide.
I think we spent a good two hours there? Maybe more. Our next destination was The Pinnacles!
THE PINNACLES DESERT
Travel time: 1h (from Lancelin)
Total distance covered: 210km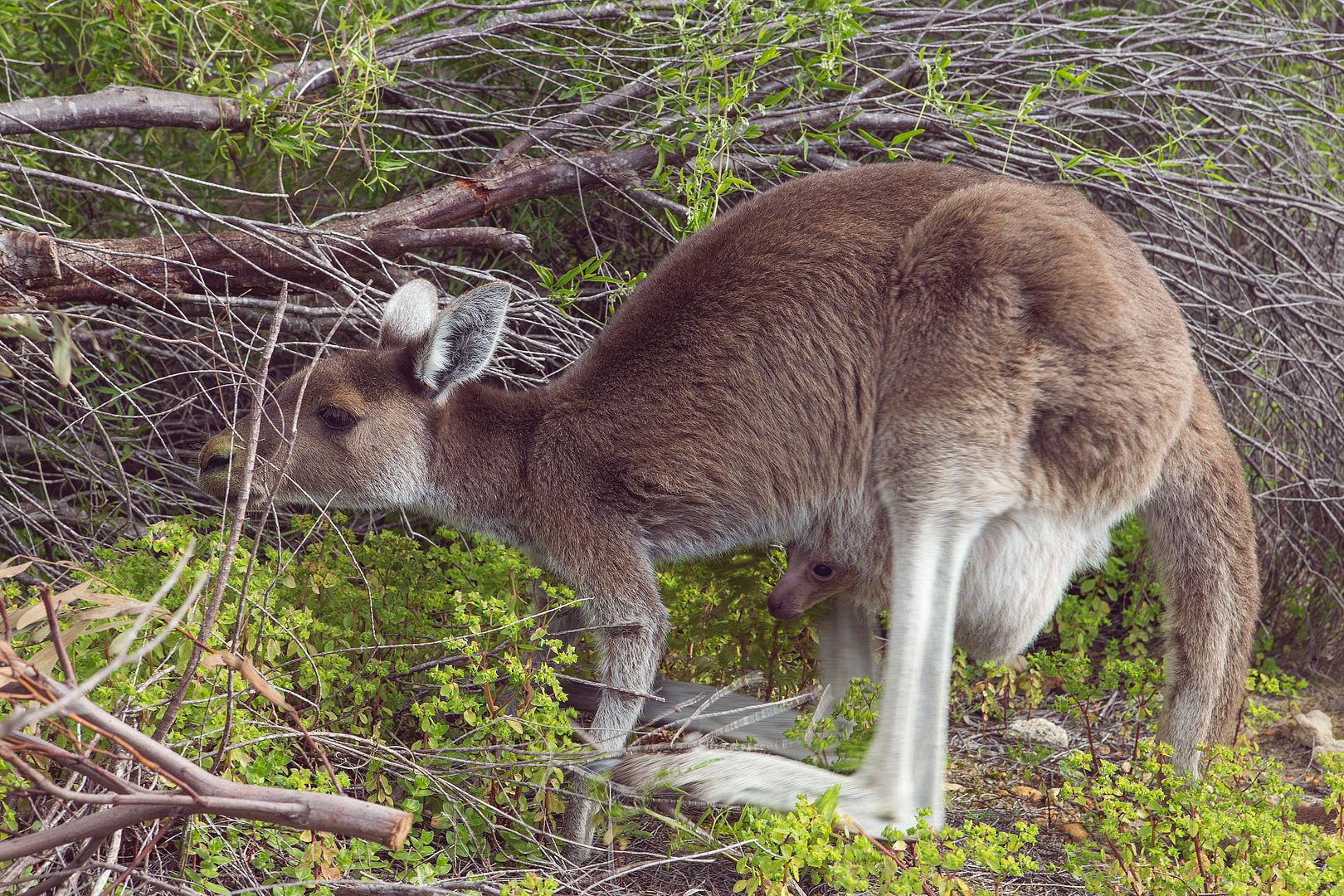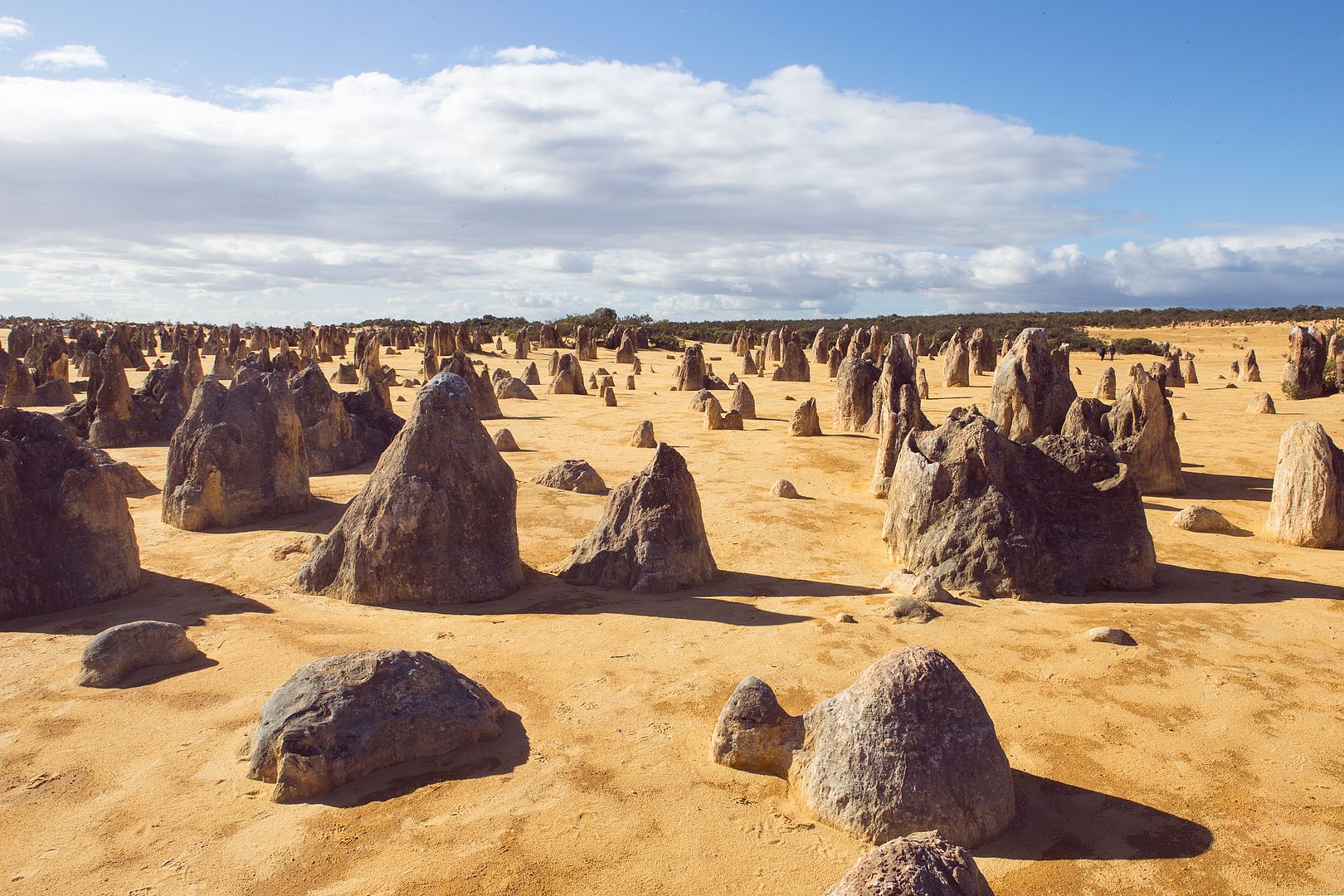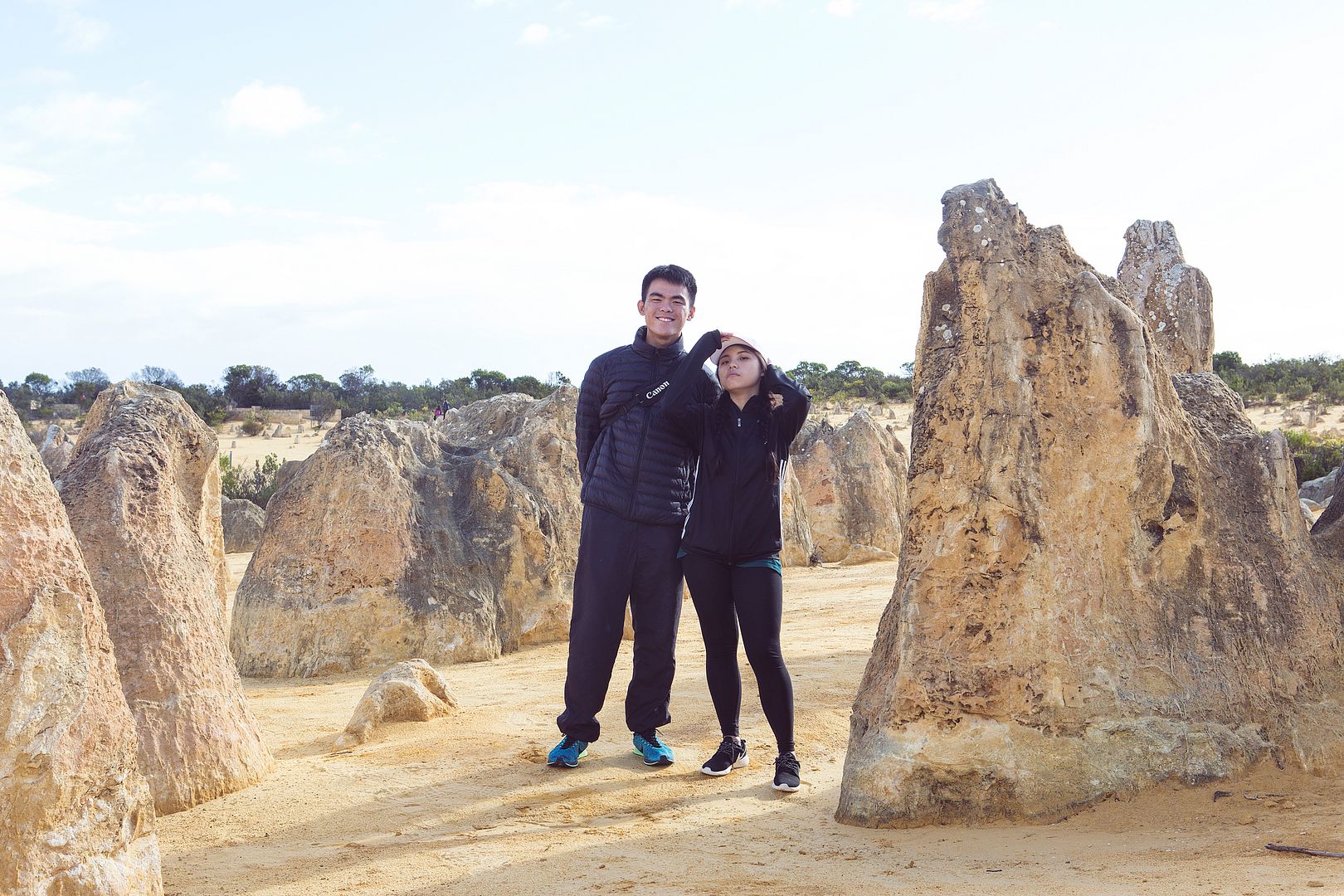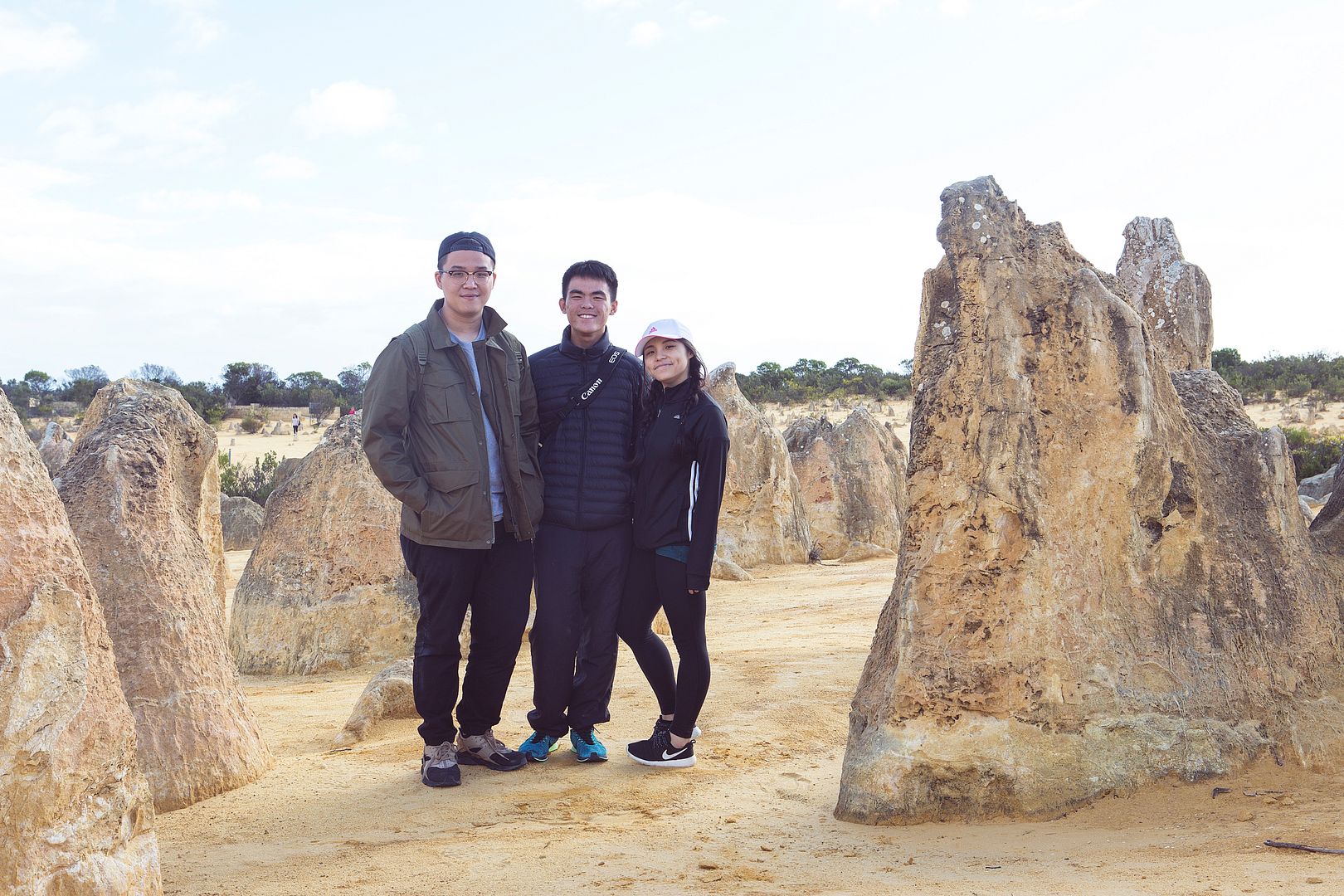 (when you got no idea what poses to do lol)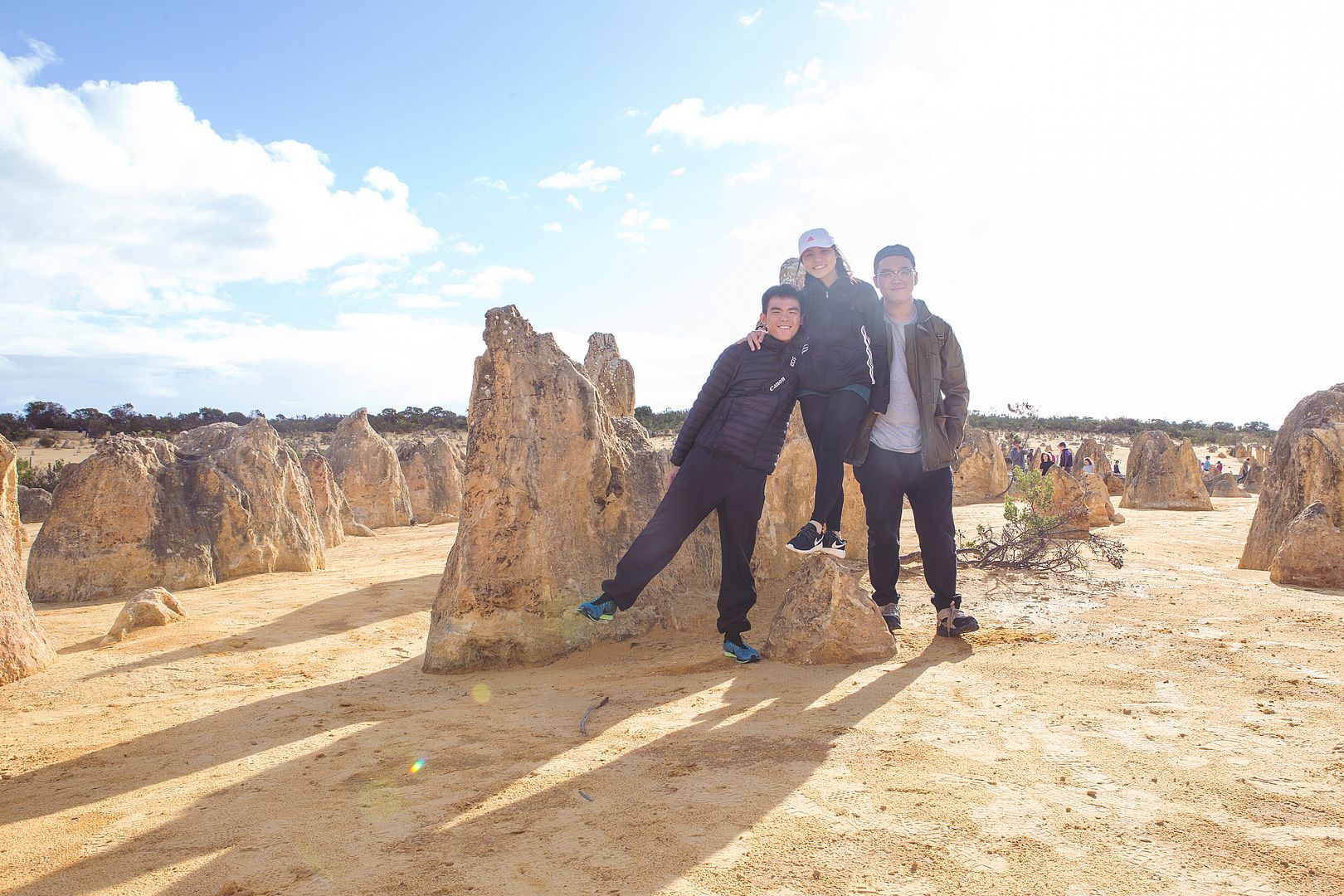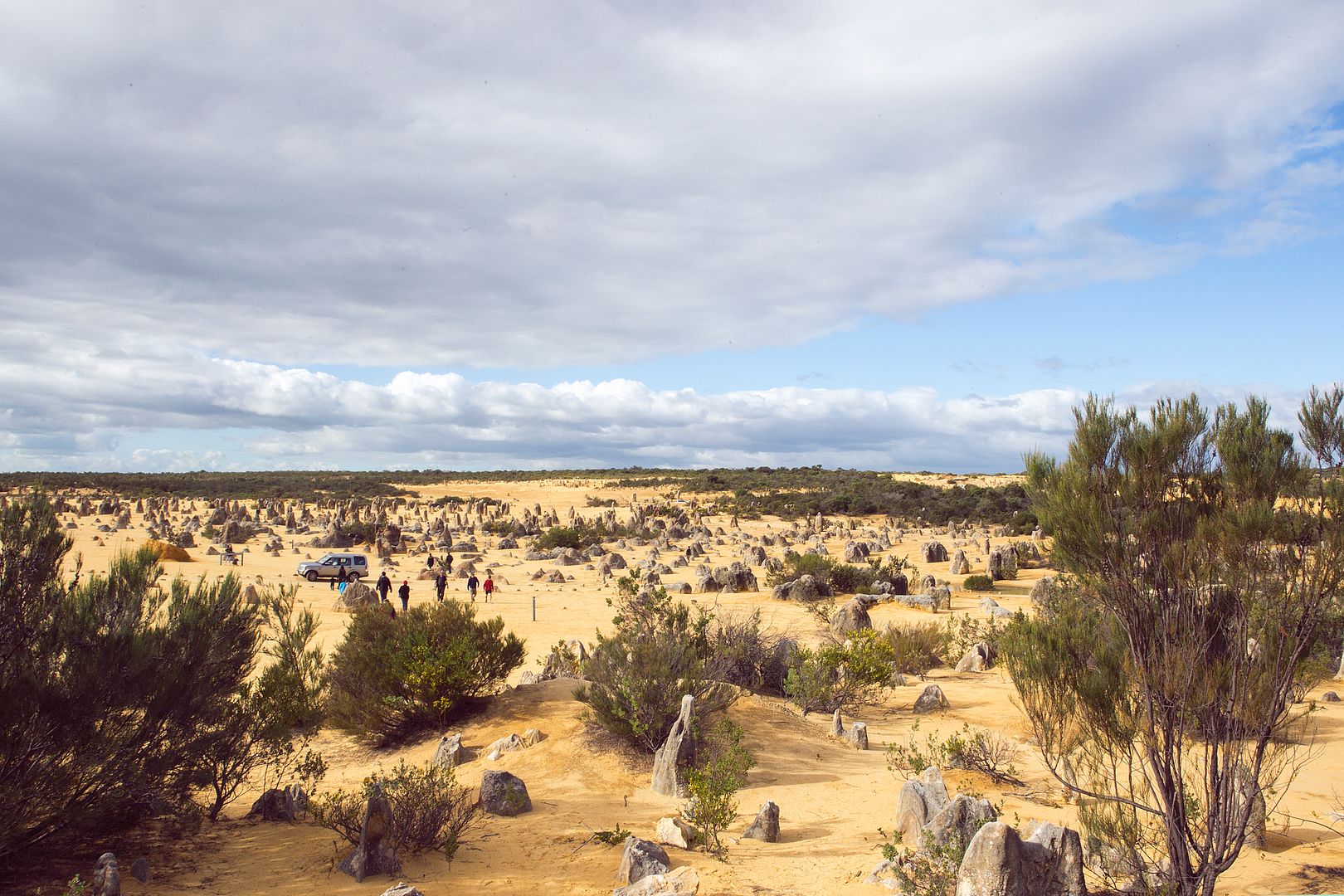 It's a scenic place, and you can probably get pretty good photos here as long as the throngs of tourists do not get into your shots. While we here, we also spotted wild kangaroos!!
After The Pinnacles, it was already getting pretty late for Aussie (the sun starts to set at about 3pm to 4pm during the winter, and gets totally dark out by about 6pm) so we decided to settle down at Cervantes for the night.
CERVANTES
Travel time: 23min (from The Pinnacles)
Total distance covered: 232km
Cervantes is a pretty remote and quiet place, with not much going on aside from a couple of restaurants, a supermarket, and a really nice beach. We couldn't find any airbnb apartments here so we were keeping our fingers crossed hoping to get a nice stay, and we did! Our apartment was huuuuge with like 4 single and 1 master bed (LOL) at $150AUD. The beach wasn't too far either and the sunset was pretty amazing.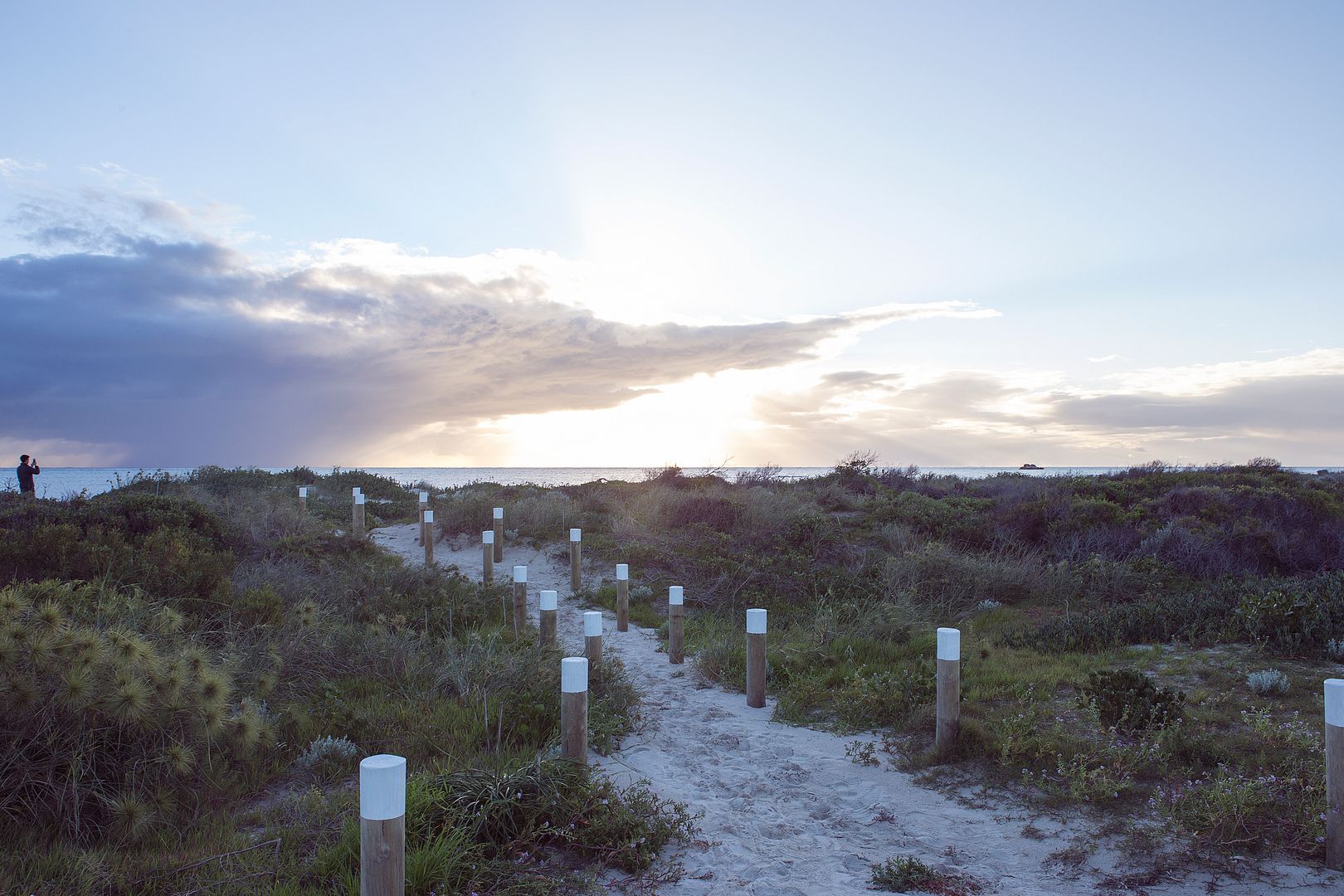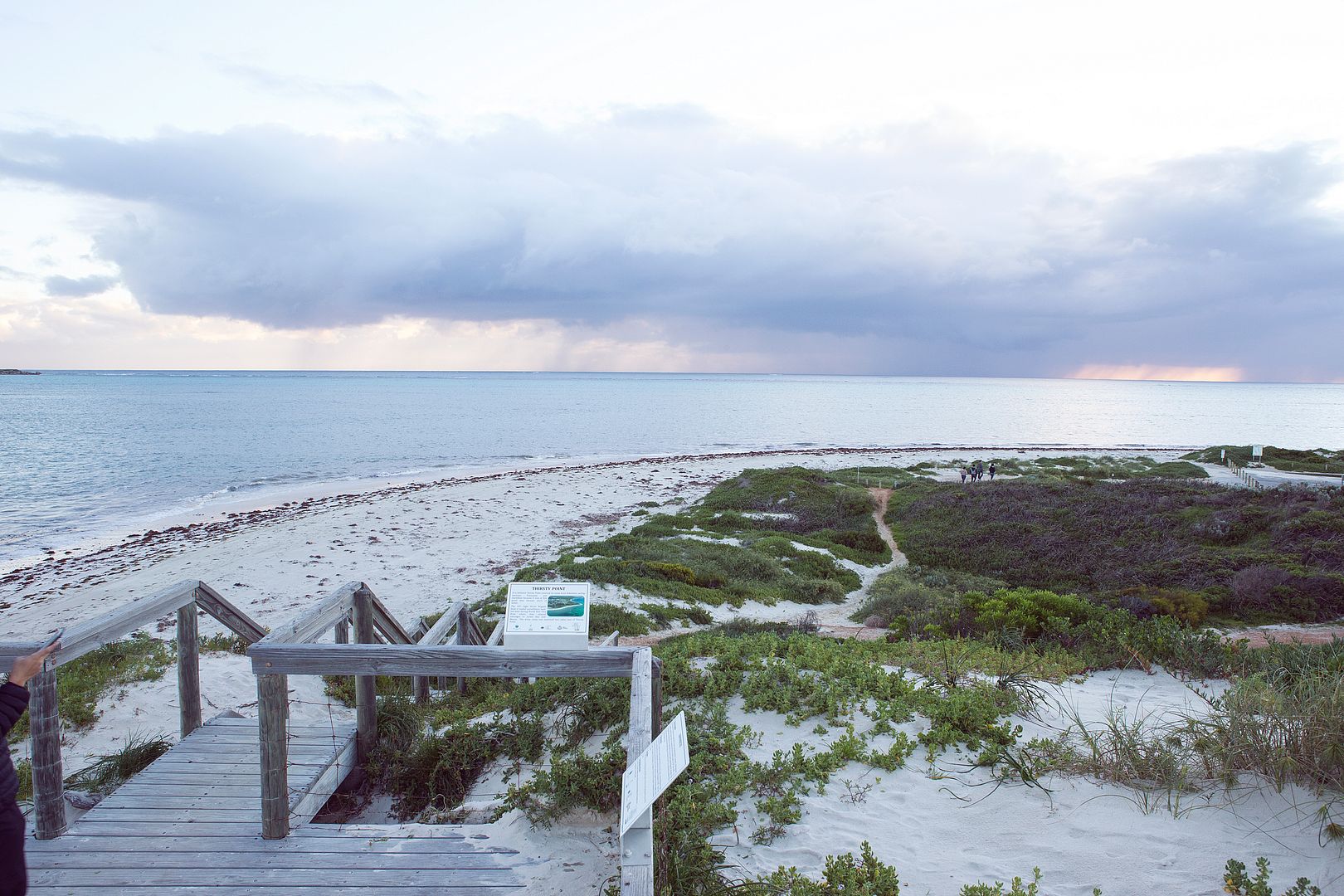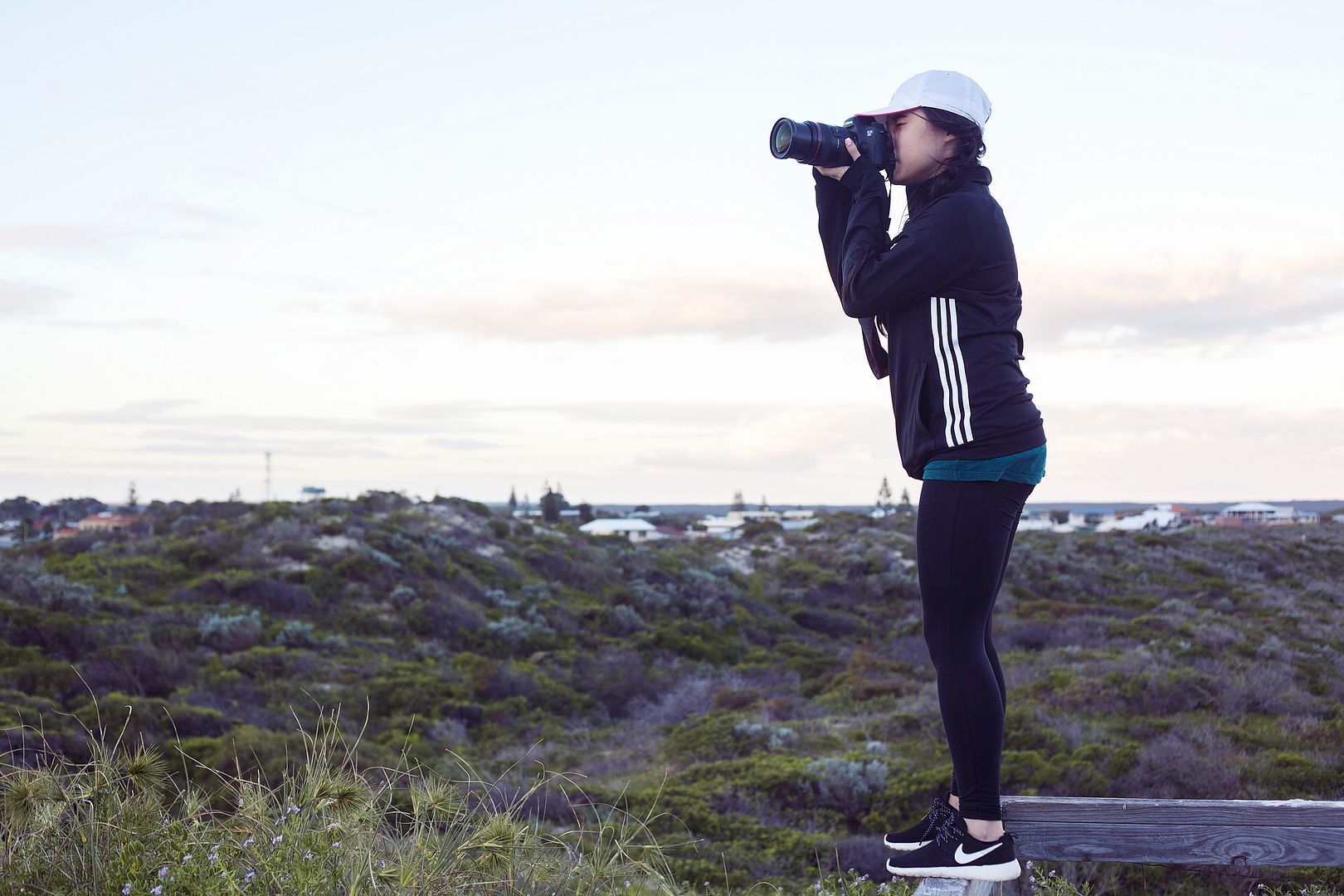 That concludes the part 2 of our road trip. I'll have the next part up pretty soon!! I realised I don't have as much photos as I'd like for my travel posts this time, and that's mainly because I was taking some videos at the same time. So I guess the trip video would have more visuals?
My plan to blog every two to three days isn't going so well with all the work I have lately. But I'll get to it.
Till then x.
Roadtrippin' Perth (Part 1) - Perth CBD
Wednesday, July 20, 2016 | 8:02 PM
After months of having the desire to travel around Aussie, I managed to have Perth and some parts of Western Australia ticked off my list just a little over a week back when some of us decided to have spontaneous plans to go on a road trip.
Perth was sort of a last minute decision, not something any of us particularly thought through until just a couple of weeks before? In fact, we only had the skeletal of our itinerary and our first two nights of accommodation settled when we took off. A year ago, the lack of concrete plans would've scared me, but I think I might just be getting used to the spontaneity of making decisions as they come. I might even enjoy it haha.
This trip was a little on the costly side, mainly because we did quite some shopping, ate out a lot (I should've just stuck to my $1.30 mug shot pasta tbh) and Uber-ed around before we got our car. There goes my month's pay... But I ain't complaining. Here's a rough rundown of our three-man 8D7N trip and our average spendings!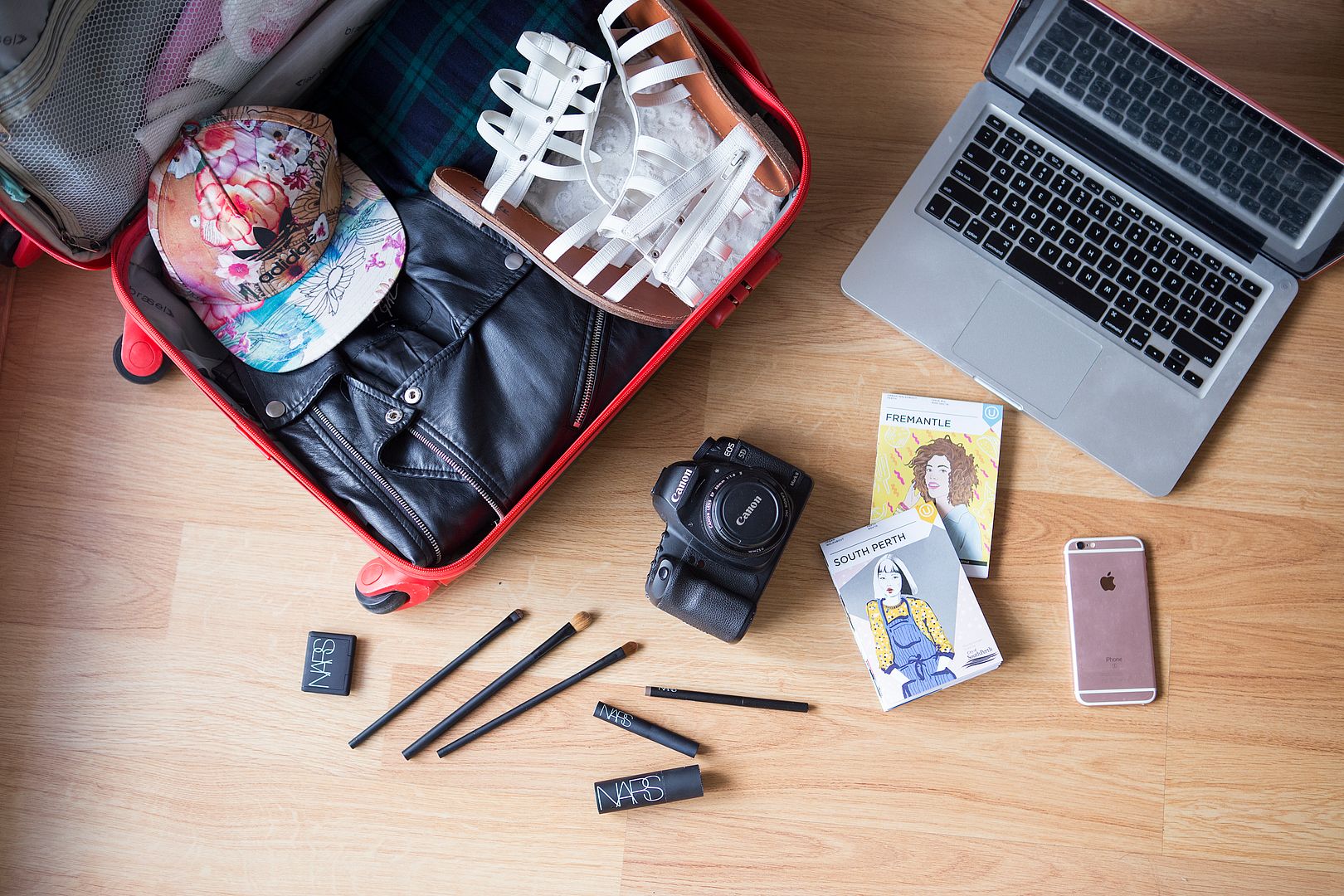 Flight + Insurance -
We got Scoot since they had their deals, and insurance from NTUC income. I didn't have to pay for my VISA since the one I got last year had yet to expire (wew way to save $$).
Spending:
$448
(flight) +
$45
(8 days travel insurance)
Accommodation -
Out of our seven nights, only one of our nights wasn't from airbnb. Since there were three of us, we were all for spending a little more to have our own apartment instead of sleeping in a dormitory or sharing common spaces in a backpackers' inn. You can easily find many hostels/inns available, they're hardly fully booked but if you're planning to travel in a group, you should probably use airbnb. Our average spending per night per person was only $41, which is pretty worth it if you consider how we had a whole apartment to ourselves hehe.
Spending:
$287
(total of 7 nights)
Phone Service and Data -
The first thing that I hunted for was their SIM card because I couldn't imagine surviving without data LOL. At the airport, there are a couple of services to choose from but we thought Optus was the best? We got their $20AUD prepaid SIM card that gives us 500MB of data daily for a week, plus free SMSes/phone calls. I think there's some extra data in case you exceed your limit too.
Spending:
$21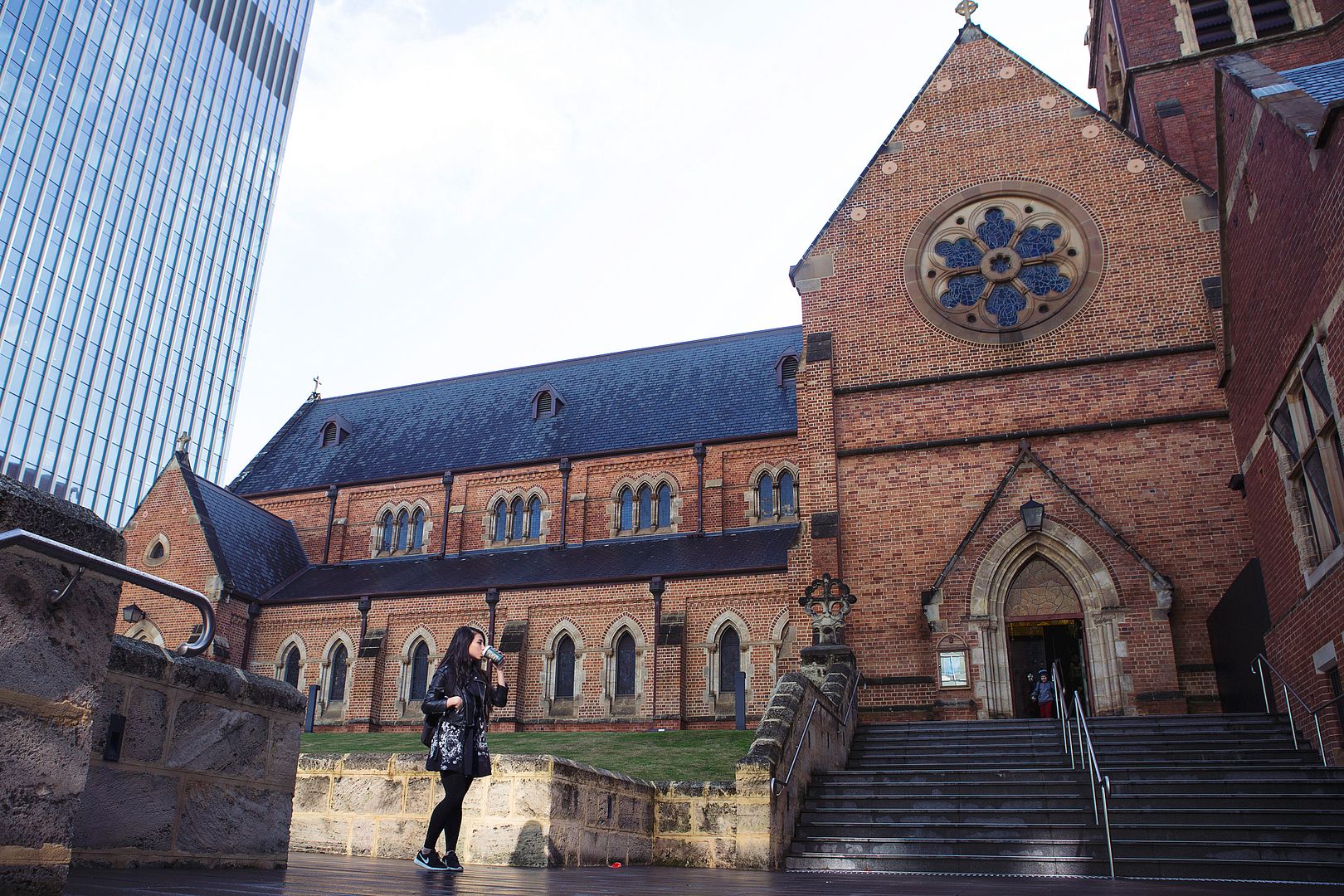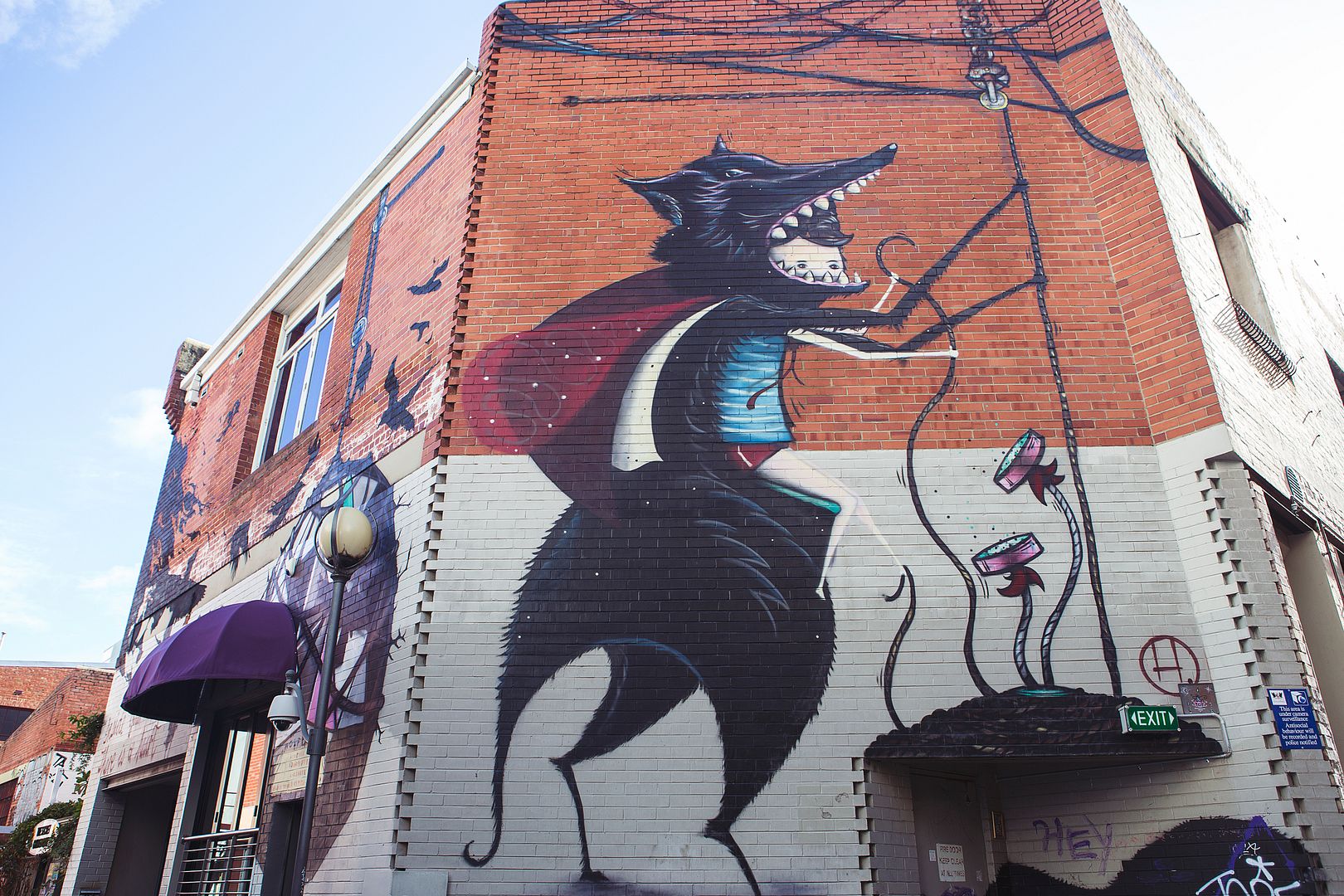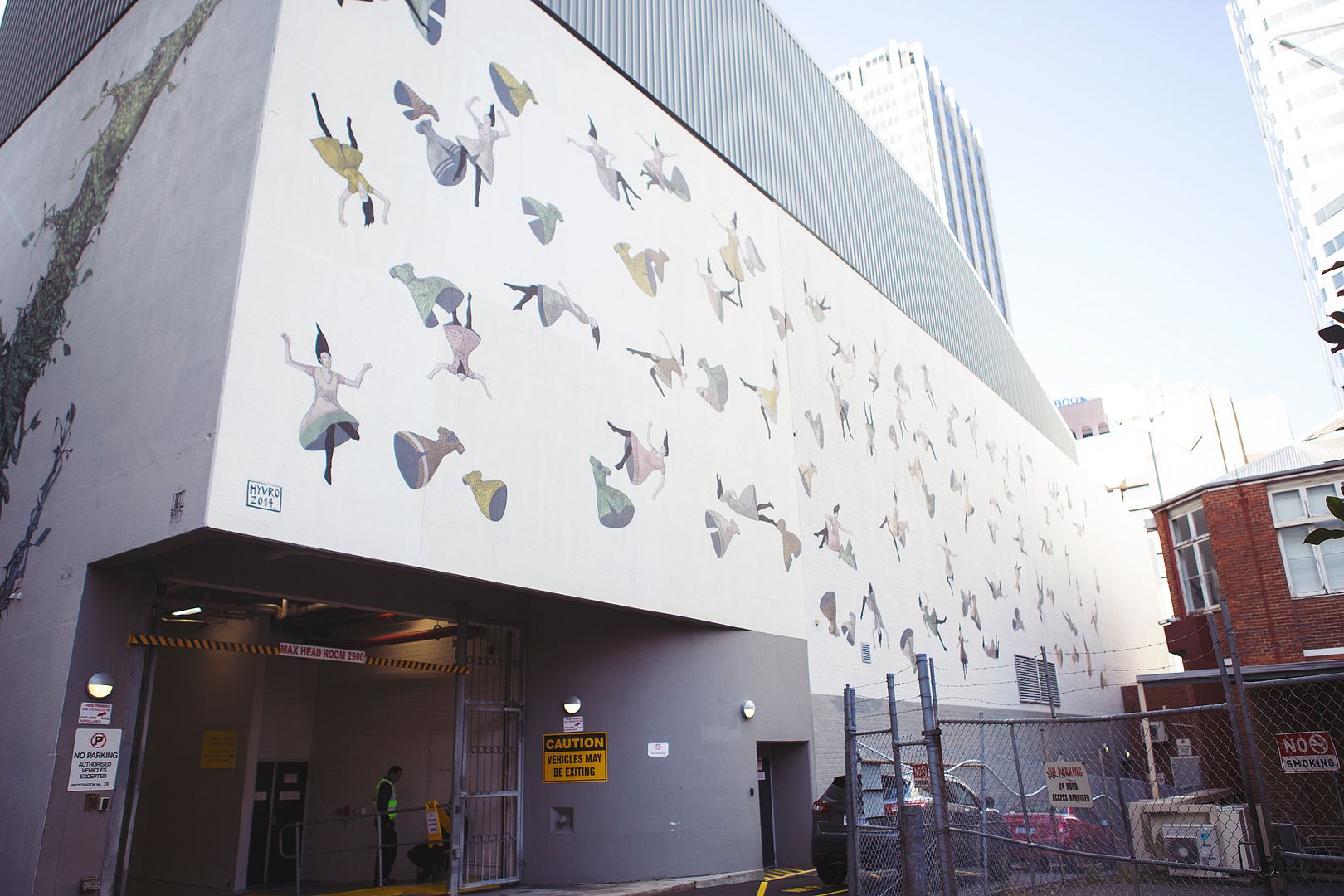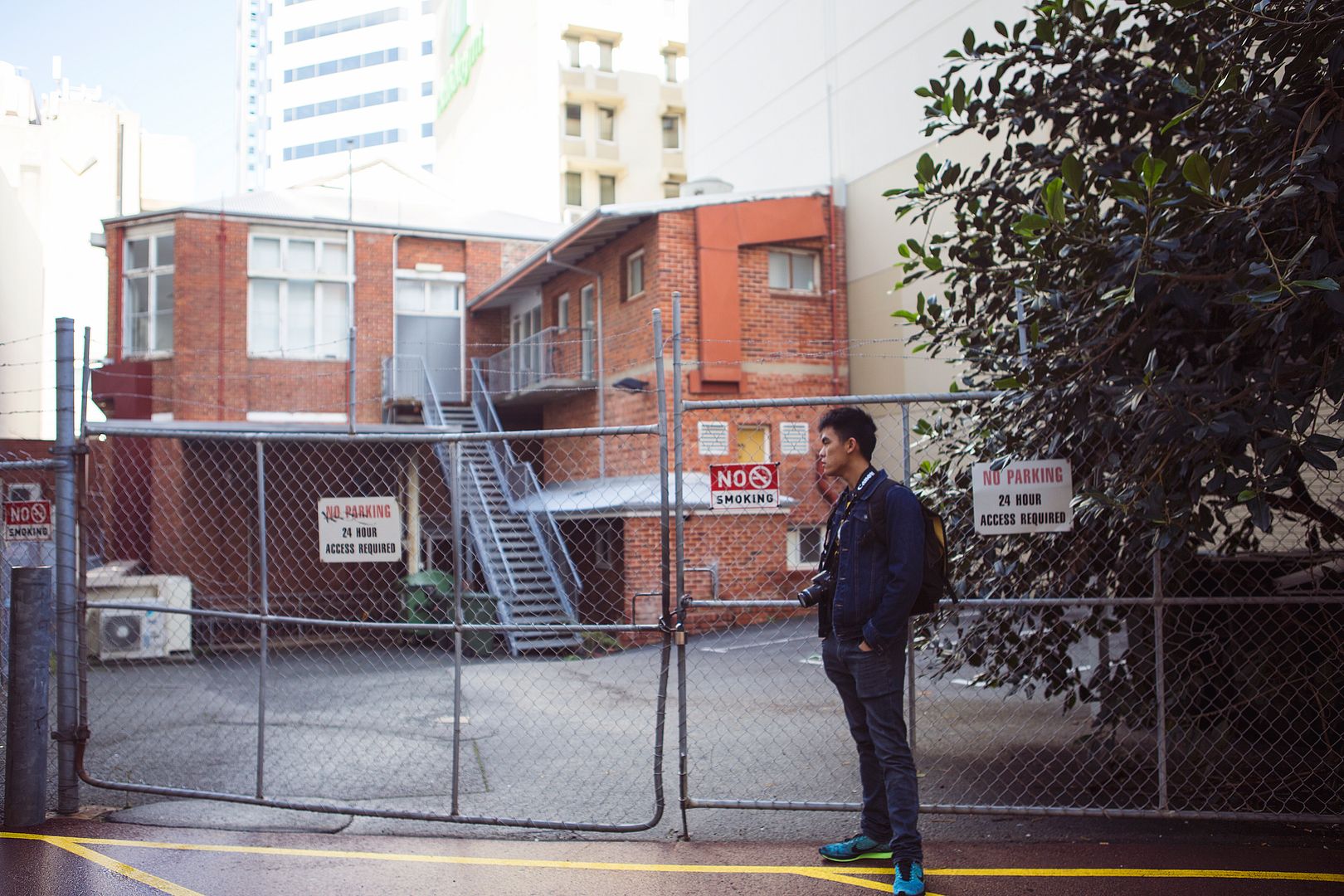 Transportation, Car Rental and Petrol -
While you're in Perth's CBD, their public buses are actually free so you don't have to worry about transportation costs while commuting around the city. Otherwise, if you're lazy (like us), Uber is pretty reasonable too.
We got our car on Day 3 of our trip, and I'm not too sure about other countries but in Australia, most car rental places require you to be at least 21 years of age. Otherwise, with a little trouble you can find other rental places (like we did). We got ours at Ace outside of Perth city, which had a minimum age requirement of 18 only. And like almost every other car rental we've been to, the bill must be charged to the driver's card (no cash payment).
I think Ace is considerably cheaper compared to the others. We got our two-wheel drive at about $71/day, including insurance and everything so that makes it about $24 per person? :)
Spending:
$25
(Uber) +
$141
(6 days drive) +
$47
(petrol)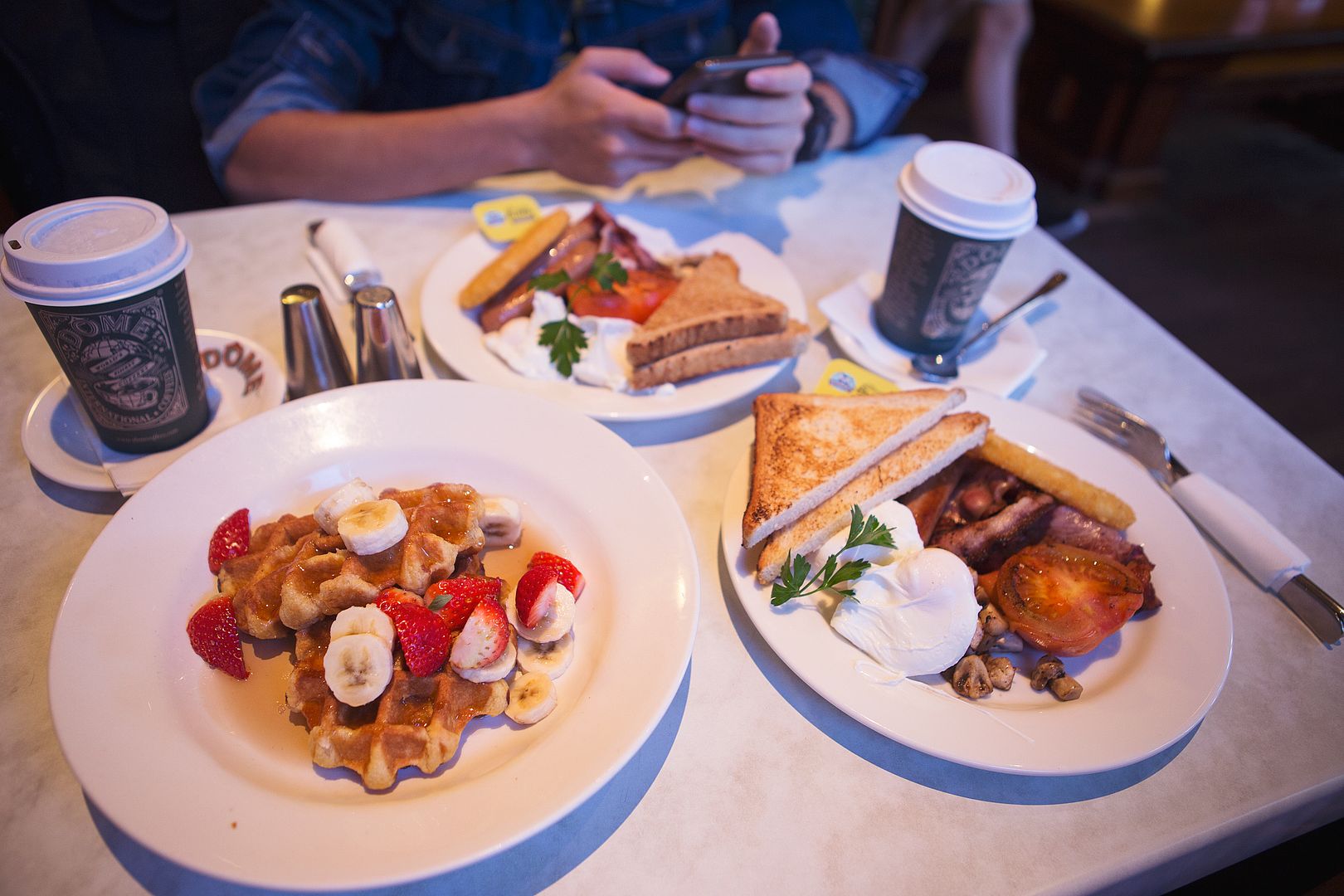 Food -
As you can see our spendings are pretty justified and reasonable for everything above, until you add the cost of how much we spent on food lol. Eating out is ridiculously expensive. Being able to find a meal that costs you $13 is considered cheap. I guess this brings me to the conclusion that eating out in any country outside of Asia is going to cost you a bomb lol, and it isn't always worth your buck. If you want to save, cook your own. Seriously.
Spending:
$500+
(for 7.5 days and I didn't even get dessert wtf!!!)
So as you can see, a whole bulk of my spending went to food and I have regrets almost after every meal because it's not like the meal actually warrants such an absurd price tag. Most foods were just... Meh.
Total Spending: $1.5k + $200
(shopping)
+ $50
(misc entrance fees)
+ $40
(parking fine lol yup)
Personally, I find $1.8k pricey for an 8 day trip because I was expecting myself to spend about $1.5k at most. The food seriously... ):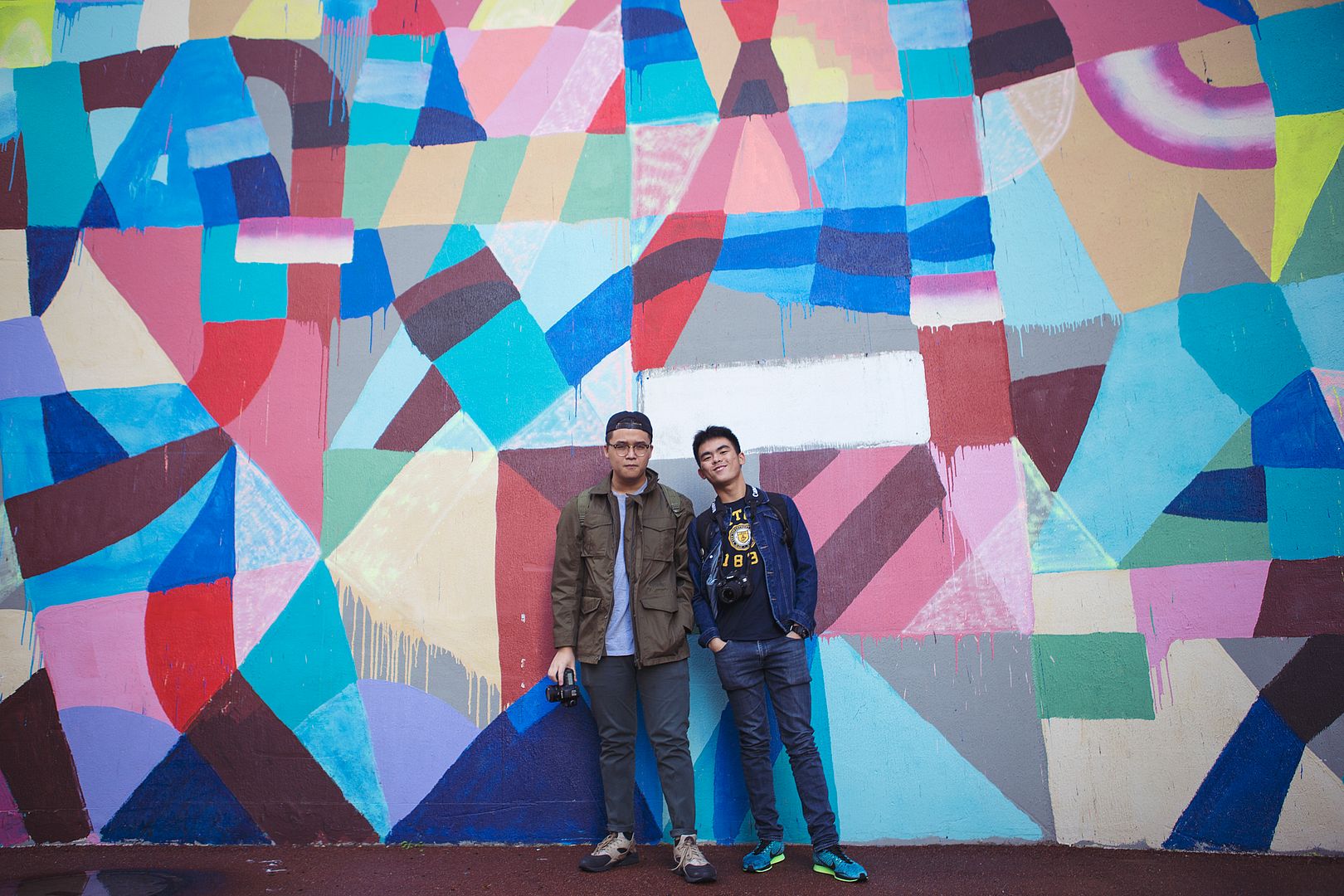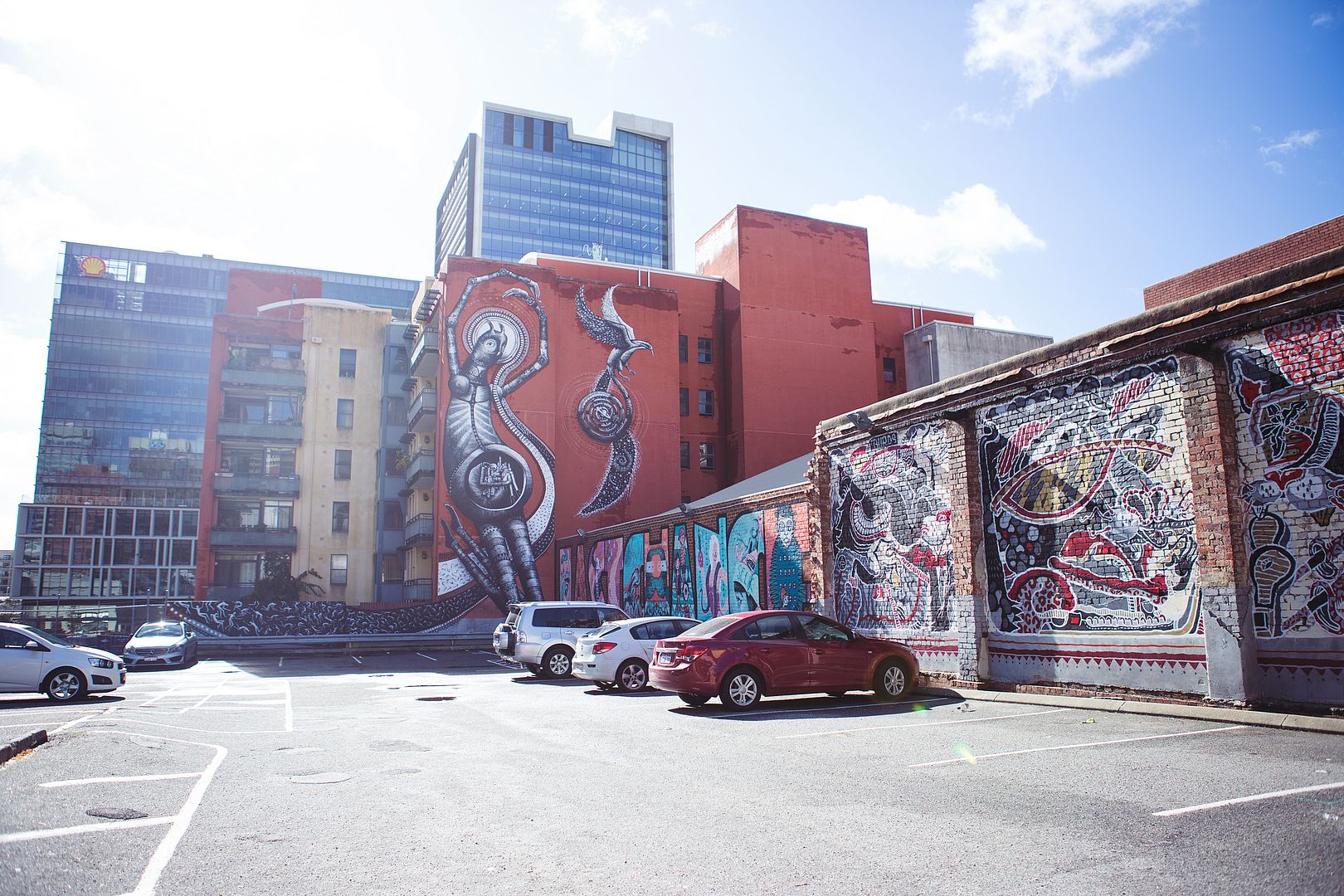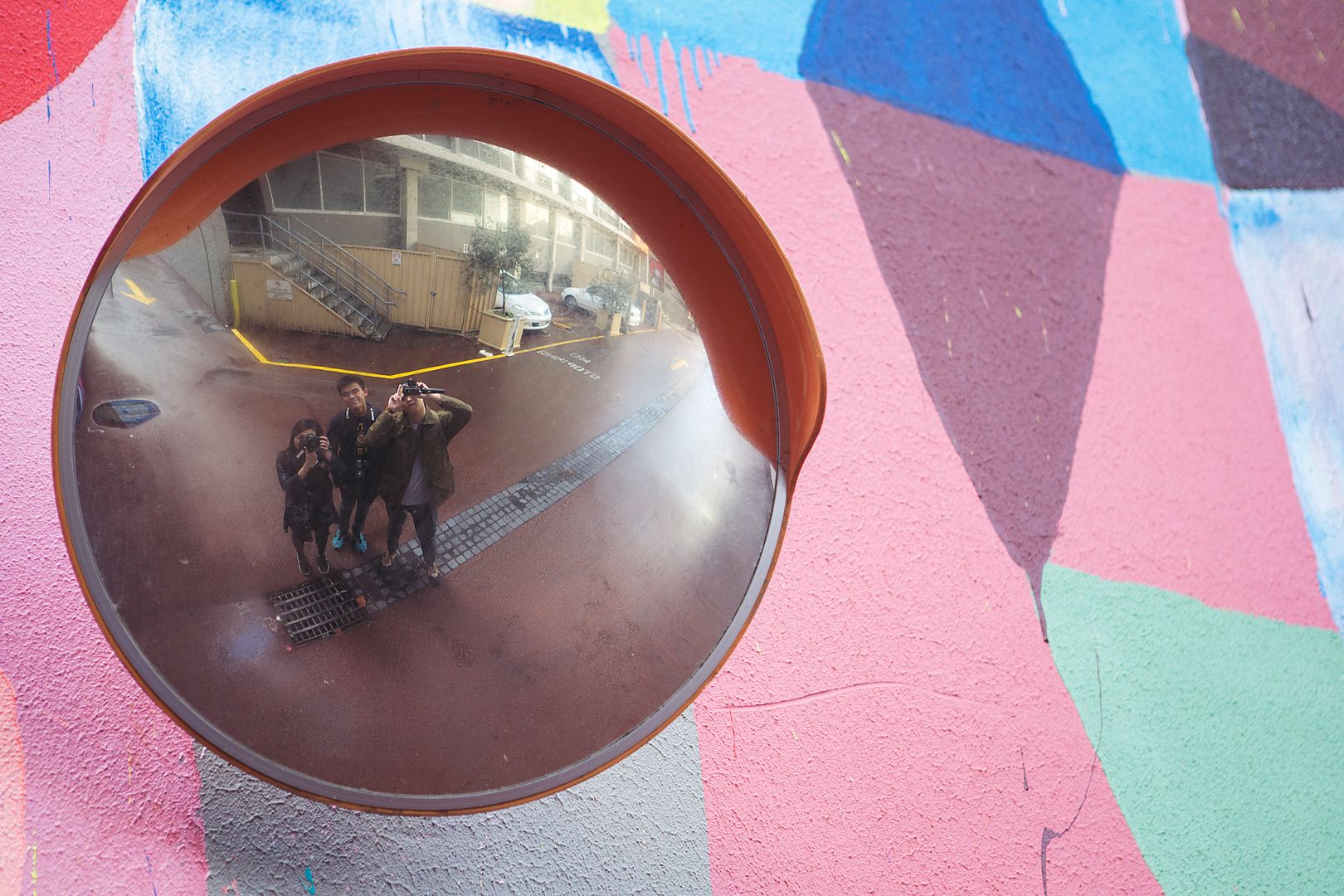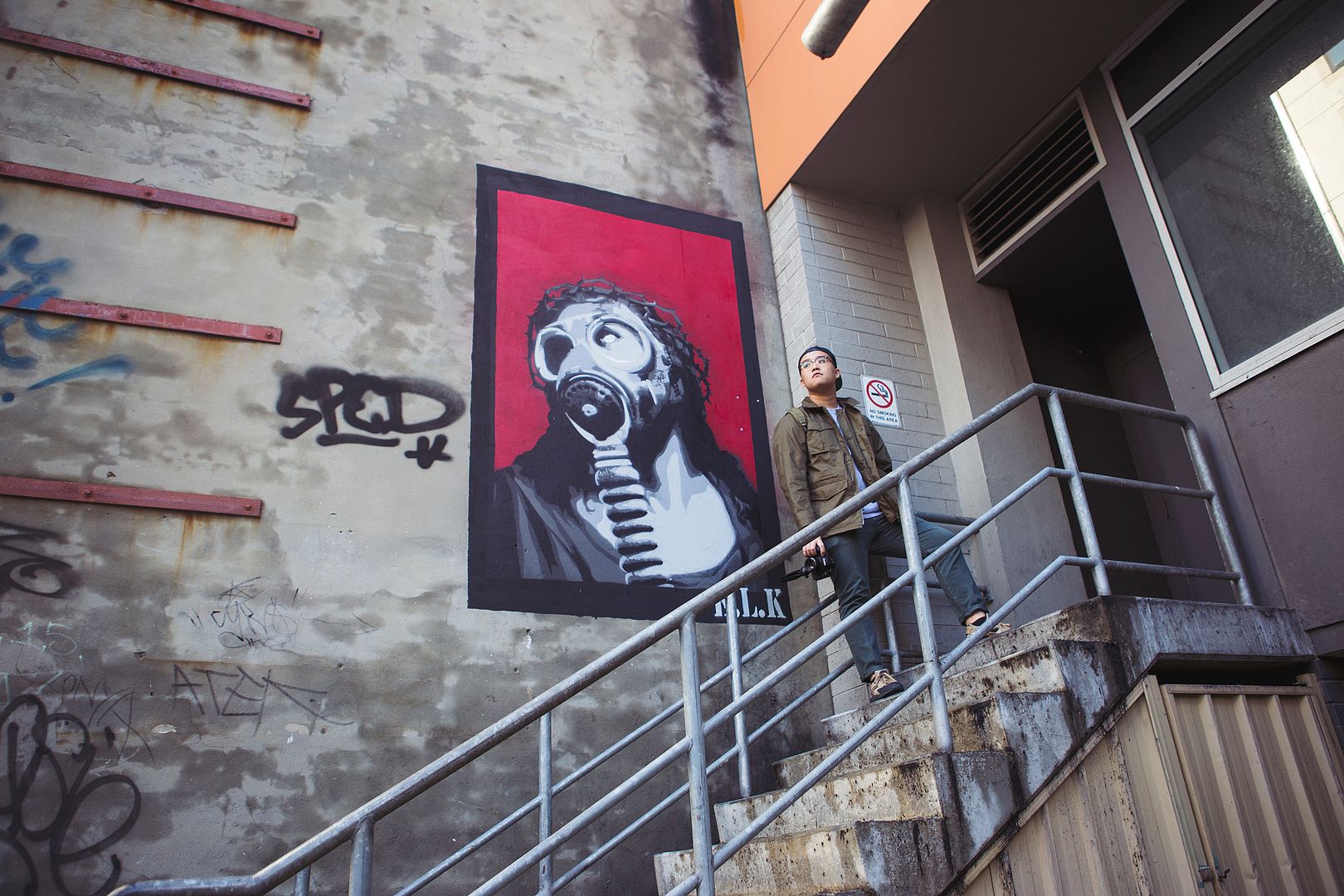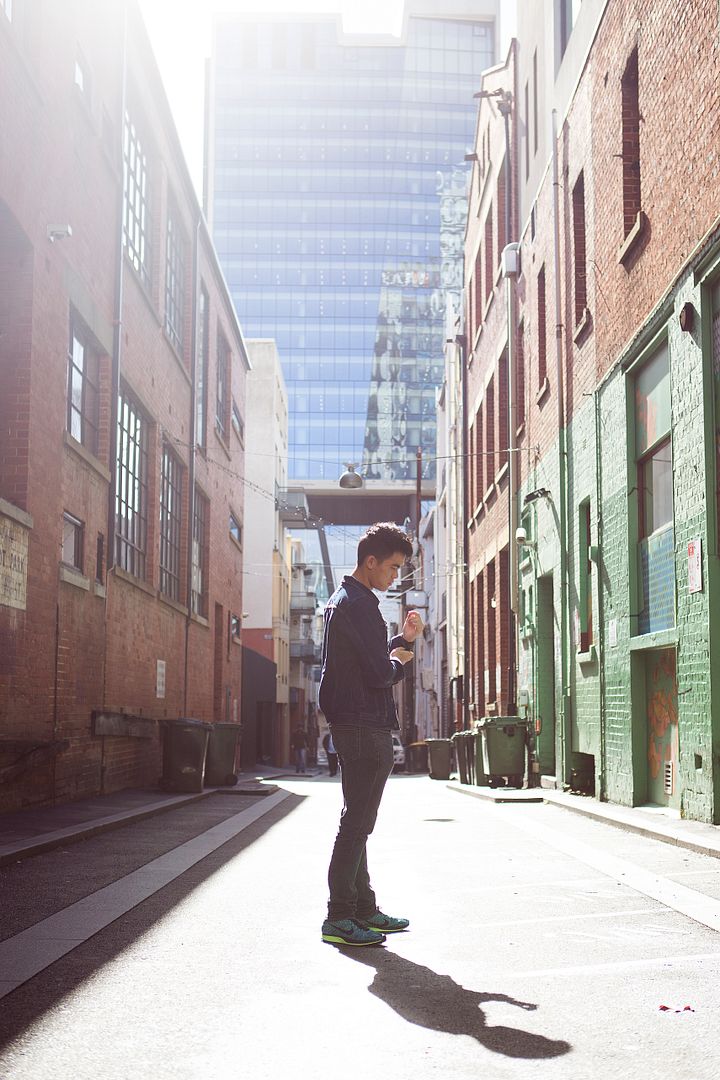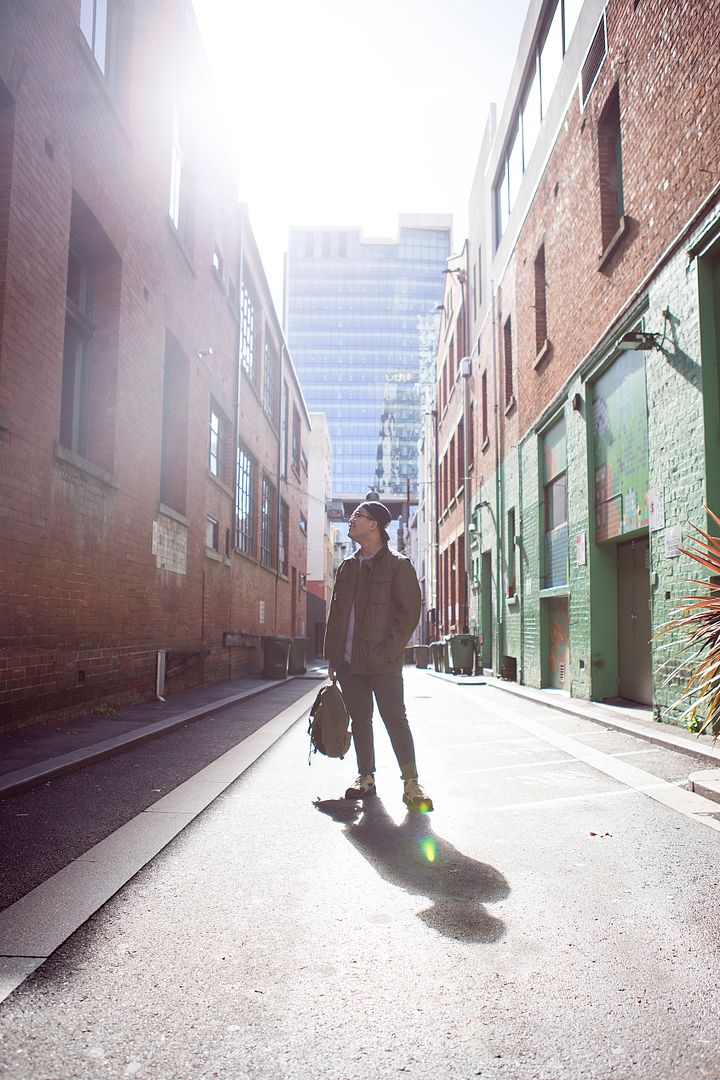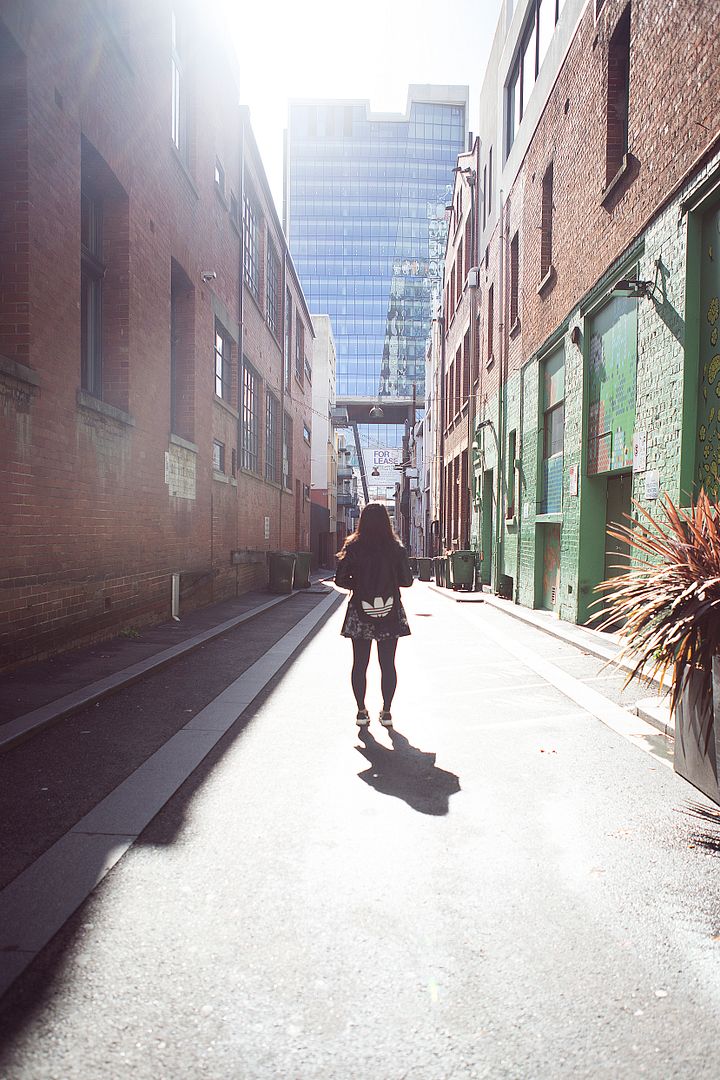 So yeap. That's the breakdown of our logistics. We spent our first two days in Perth CBD, shopping mostly around Hay and Murray Street, as well as the outlet stores. I guess there's not much to do in Perth CBD since it gave me pretty much the same vibe as Singapore. Well, with the exception of their graffiti walls, narrow alleys and themed bars/pubs of course. The fun starts right after we got our ride and begun our road trip around Western Australia.
I'll blog about the route we took, the distance travelled and our shenanigans in the next few posts to come :')