On Thursday, I went to Sunday Folks with Trisha, Miaolin and Brandon for their highly raved soft-serve ice cream and waffles!! I've been itching to head there for a while now, and some mismatched plans and last minute decisions actually had all 4 of us come together at Holland V for the joyous treat. Initially idk what kind of date me and Brandon were planning but somehow, after a few calls here and there, we all came together for our second four-man cafe trip hehe.

I expected the queue to be ridiculous but it was actually quite fast. But it is fully packed, so despite it's very rustic and whimsical interior, I thought it was far to small to the point of lack of breathing space. But oh well, guess that's what you get from popular places?
Each of us ordered ourselves their signature soft-serve ice cream atop staked fluffy egg waffles. They had 6 flavours to choose from, but we got their summer strawberries (Trisha), dark chocolate (Brandon), roasted pistachios (Miao Lin) and my all-time fav earl grey lavender!! I got myself extra toppings - their delectable sea salt chocolate honeycomb - which I thought really compliments the tea-flavoured ice cream.

I thought the earl grey lavender was damn good but the rest didn't like it. They said the lavender and tea was overpowering but omg they don't get it?? LOL. But their coffee was meh.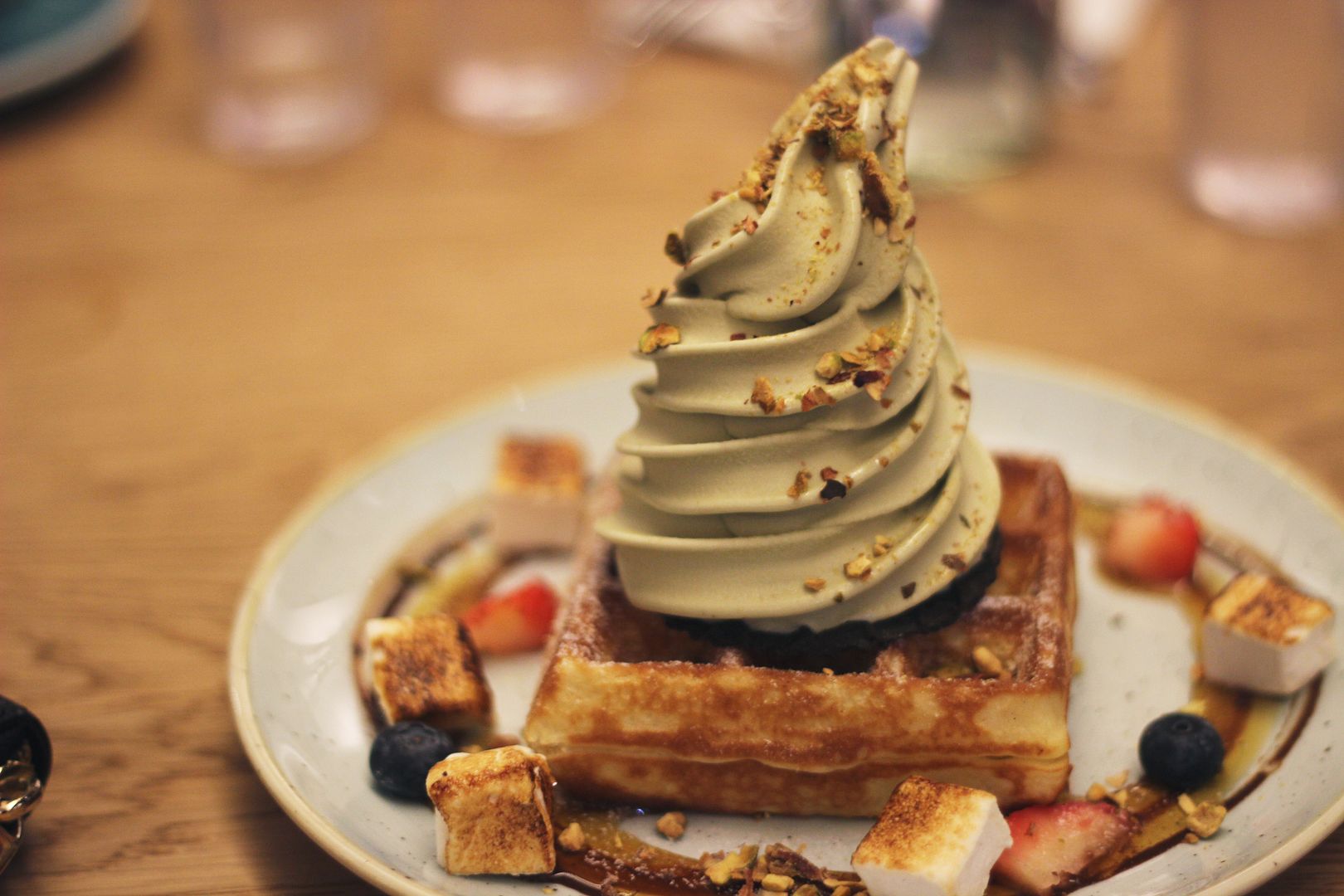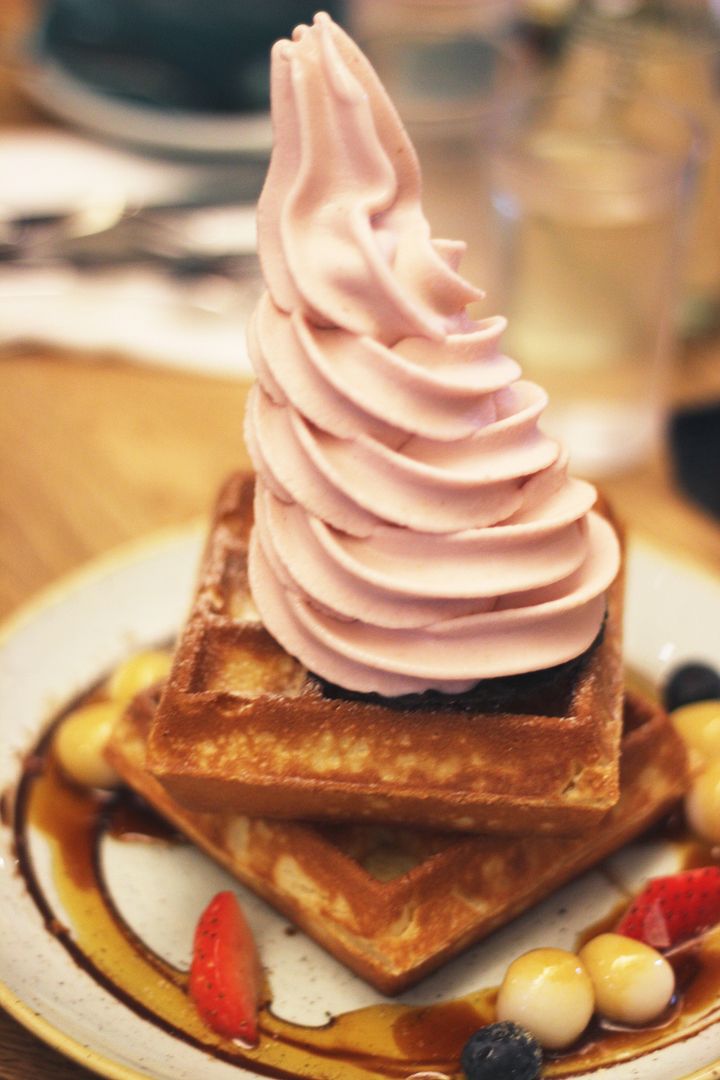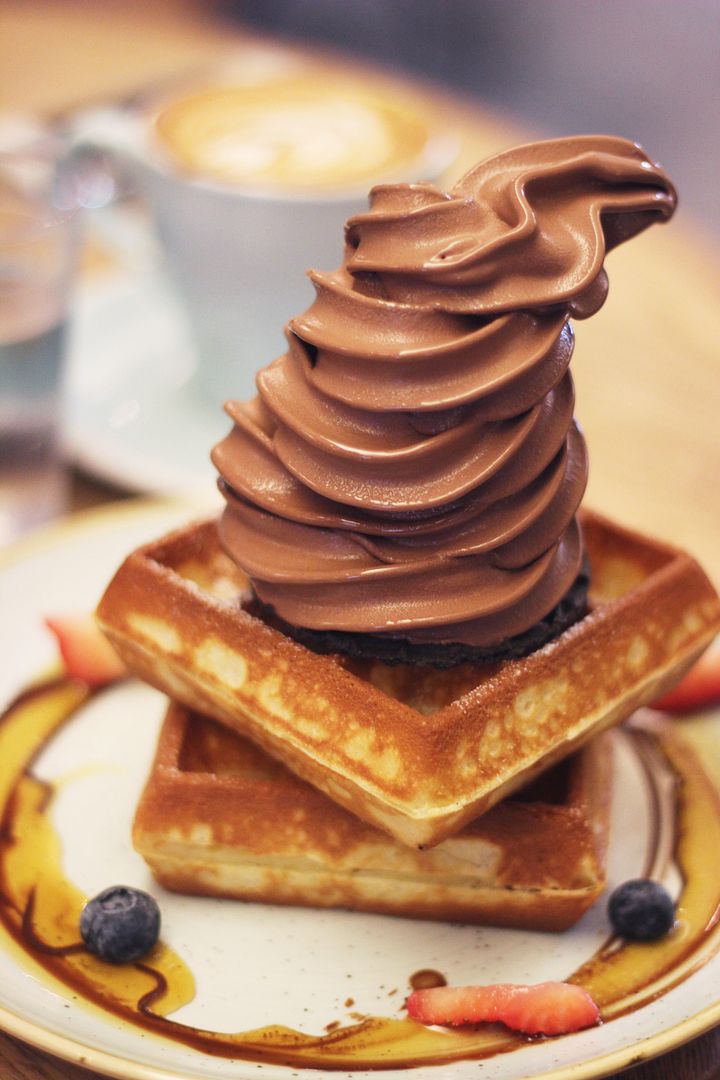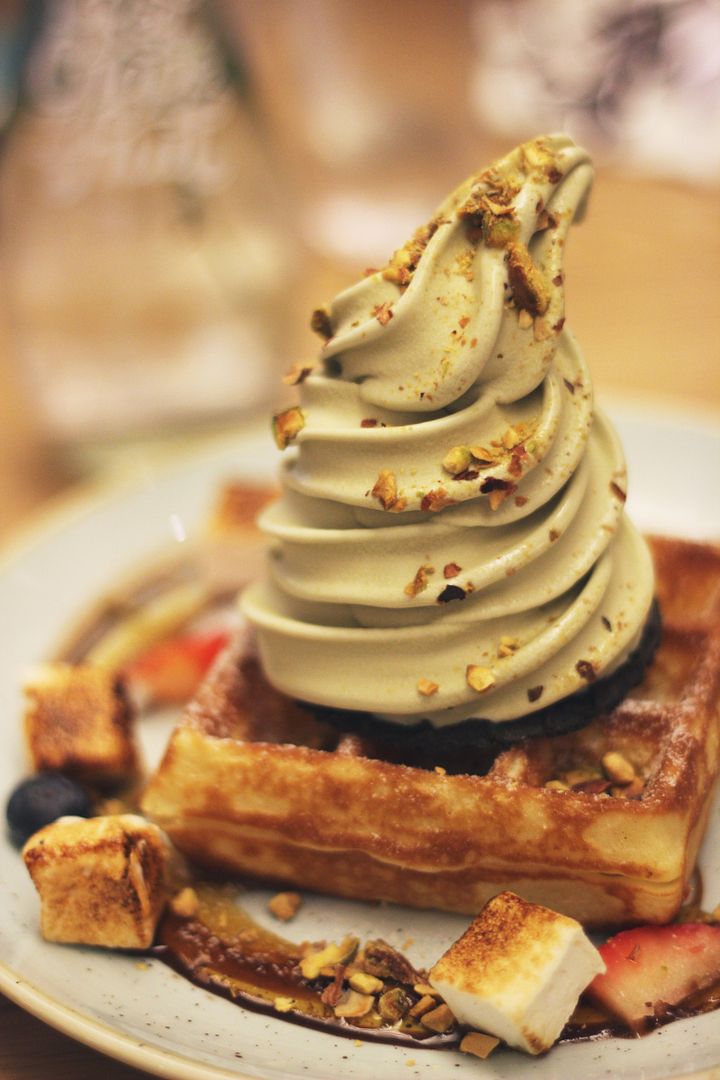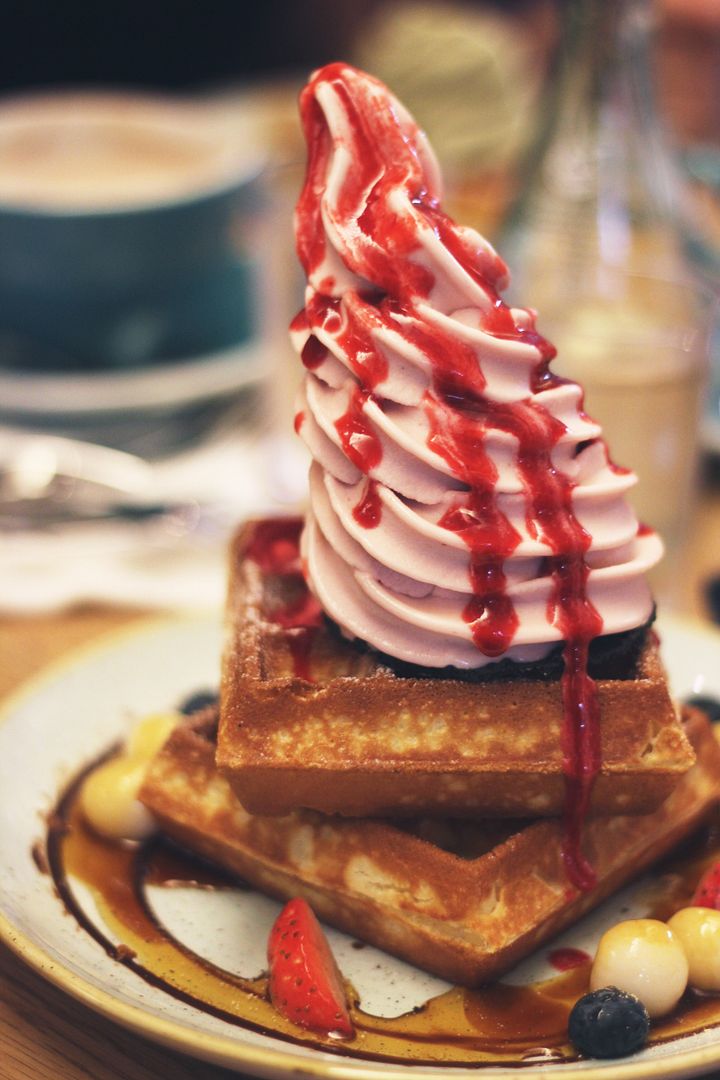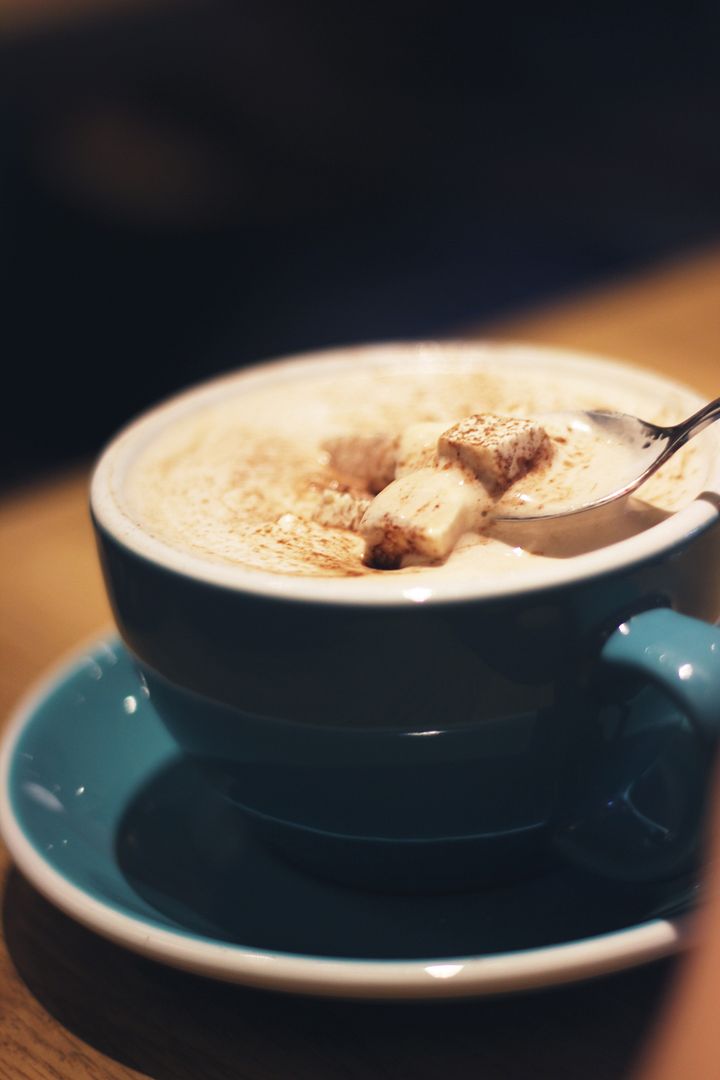 We all agreed that their waffles were good. This is probably one of the best waffles I've had (but then I never had much luck with waffles...) with 8November's waffles close behind. But hey it's definitely photogenic!! Kudos to the staffs there who put in the extra effort in making each plate look so instagram-worthy (not sorry for being a sucker in this sense). I mean, it's probably practice makes perfect but I really like how they drizzled their sauces and place their toppings cause it makes the plate a work of art. :)

If you're looking for a place to hang out with your best pals then I think you should pay Sunday Folks a visit. Though it is a tad bit pricey (4 waffles and 4 drinks amounted to $76 for us) but what you see if what you pay, so no hidden costs of GST/service charge!!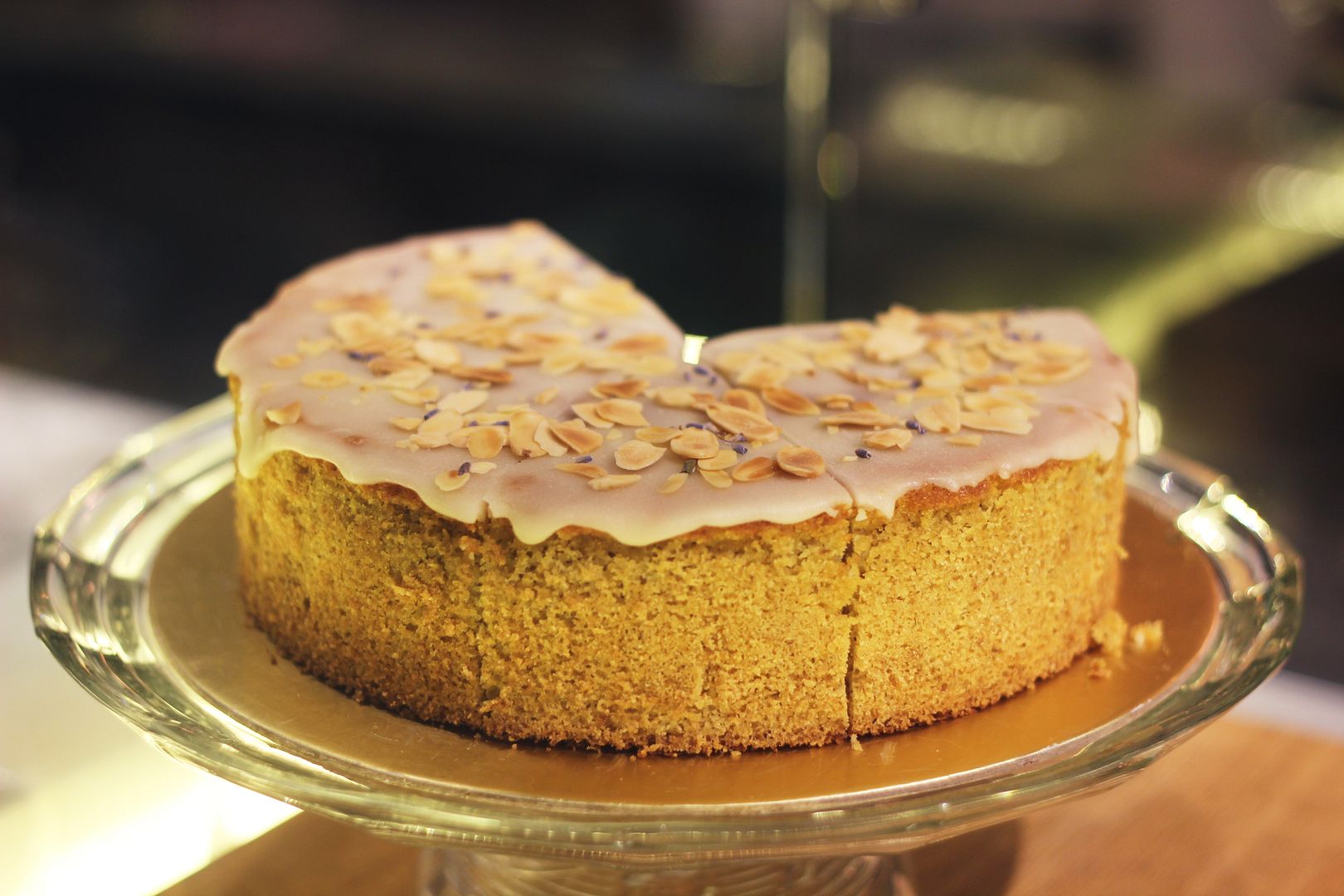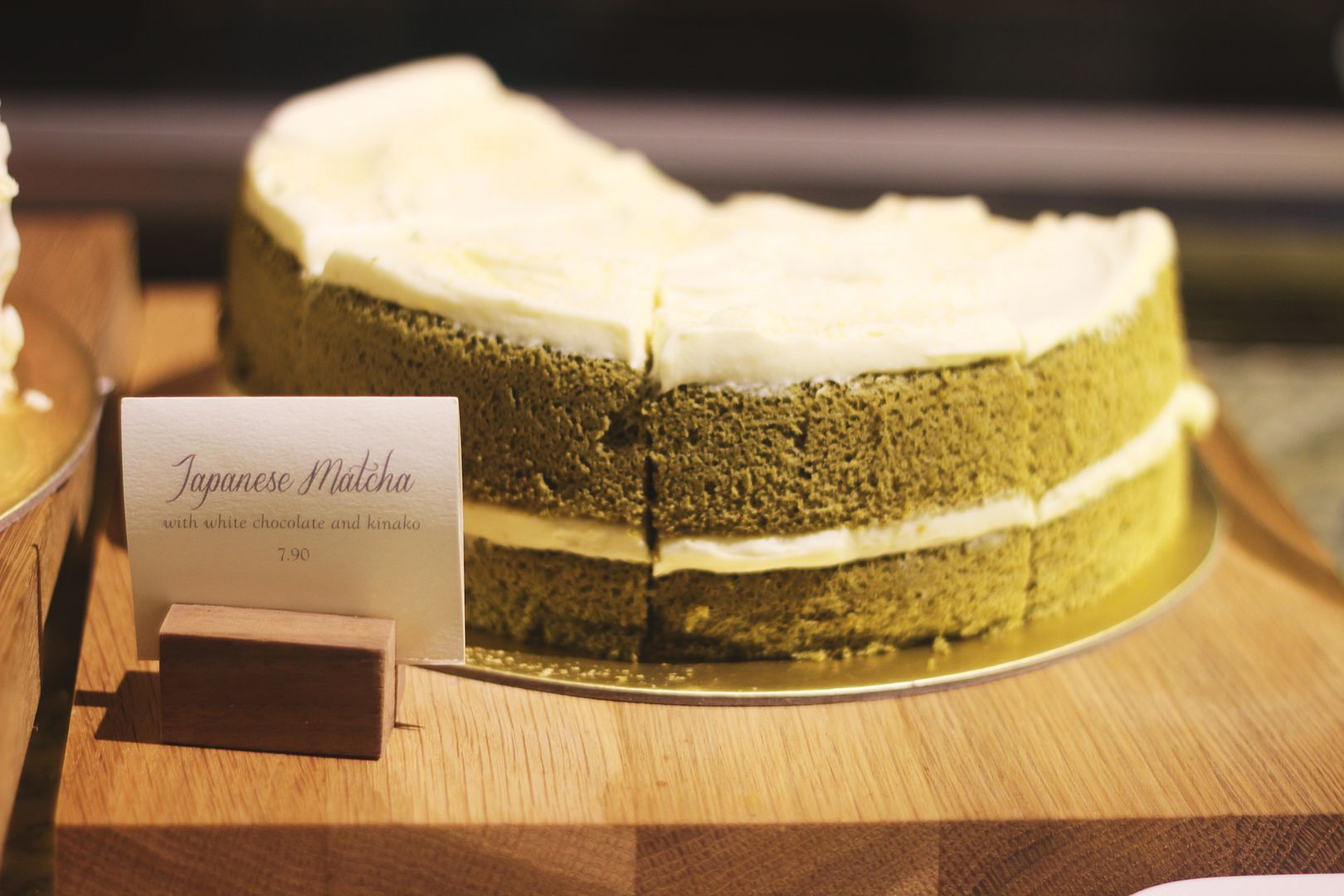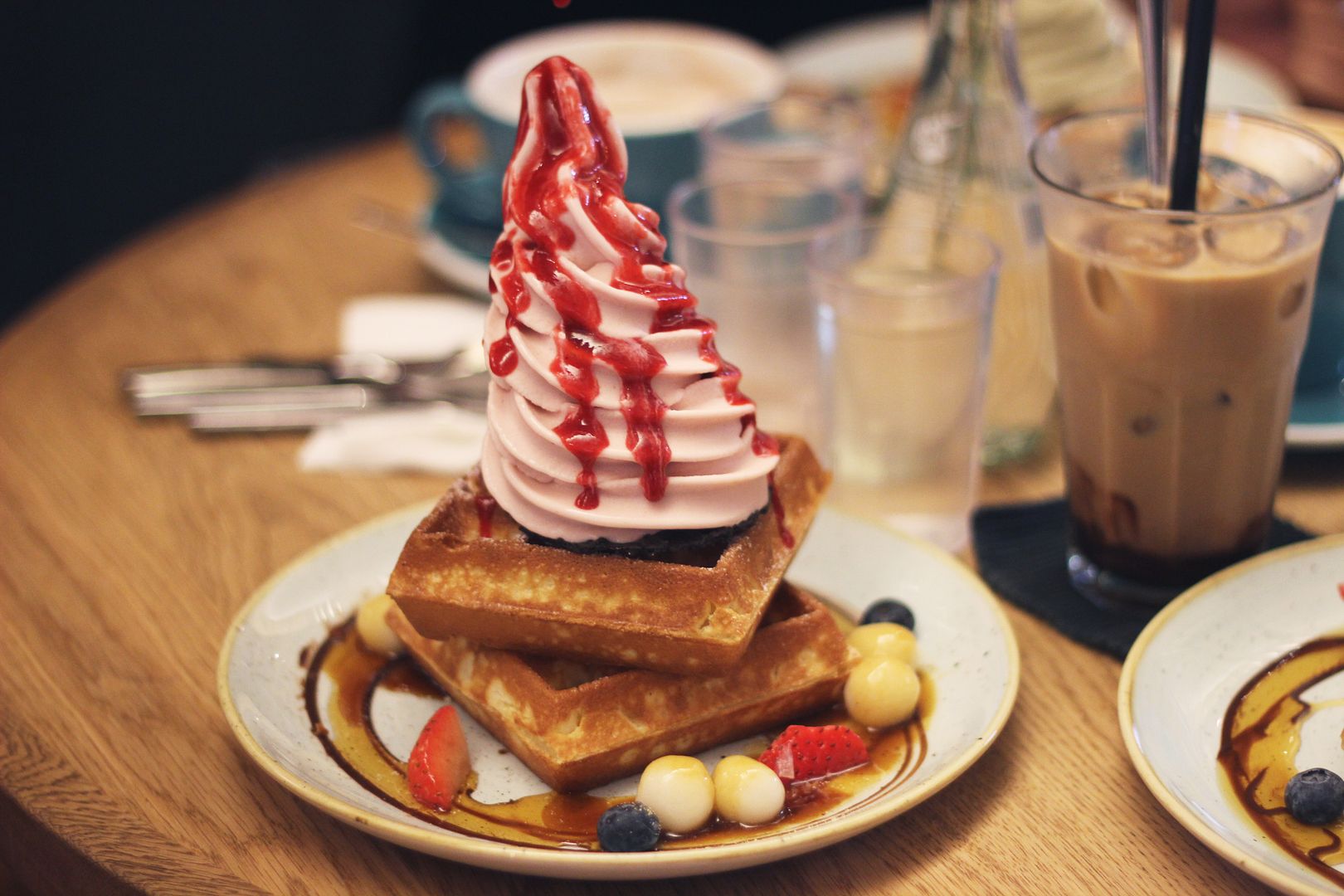 Now that I've splurged on this meal it's time I start getting back in shape!! Ever since my stomach flu episode, I haven't been feeling the best. Even till today, it seems like the flu virus is still around because my tummy still gets upset every damn day and I still do suffer from cramps, just not to the point of excruciating pain like before.

And since going on a vacation, I really have been lazing around. I think I've pigged out enough so it's time to start making a change starting from tomorrow!

Hello cleaner meals and gym workouts.

Well, actually plans would have worked out easily the night before if some idiot wasn't being such a bitch. The start of 2015, I said I would only try for those that matter and I guess this spoilt brat and our short-lived friendship ain't one. He has gone and said the things that he did, and he deserves all the shit that is going to come his way. Me being "a little princess that always throws stupid tantrums when things don't go her way"?? Well it's not like an immature, fake and spoilt brat like you who bitches about me to my best friend and expects not to be told on (LOL BIGGEST JOKE OF THE YEAR) is in any position to say that. Go ahead live in your little world of plants and keep sucking your parents dry because your princely attitude couldn't even last you your last job for 5 days. It's the very same reason why you always have a fallout with every one of your other 'friends' anyway.
I'm a coward for venting on Social Media? Well BITCH PLEASE don't associate your paranoia with me. I'm drying my dirty laundry for the world to see?? Well I hardly ever do that (not that a selfish ignorant nut like you would know) but if that's what you want then this paragraph is for you. At least you could now relish in the honour that you did indeed appear on one of my social media platforms, since you were being so sore about it previously.

If your 'friends' could even say that you were the one being fake to start, then I think you're the one who should be doing some self-reflection. :)