In lieu of our belated Valentine's Day, Han and I decided to splurge a little more on lunch and hence, we dined at Tanuki Raw!




It's been in my to-go list since forever, but I never had the chance or occasion to actually eat there, mainly because 1) their food is on the slightly costly side and 2) all my friends have already been there done that. Some very good friends of mine have been recommending this place since their opening, but I only got around to do so two Saturdays ago.

I can totally understand the hype... I'm absolutely sold by their donburi bowls!!

As a hardcore fan of Japanese cuisine, I think Tanuki Raw is a bit of a fusion, but it's still amazing. It was Han's first time there as well and he had the same sentiments! We read through some reviews on Burpple and ordered what was raved to be their best donburi bowls and got two other sides that seemed interesting to us.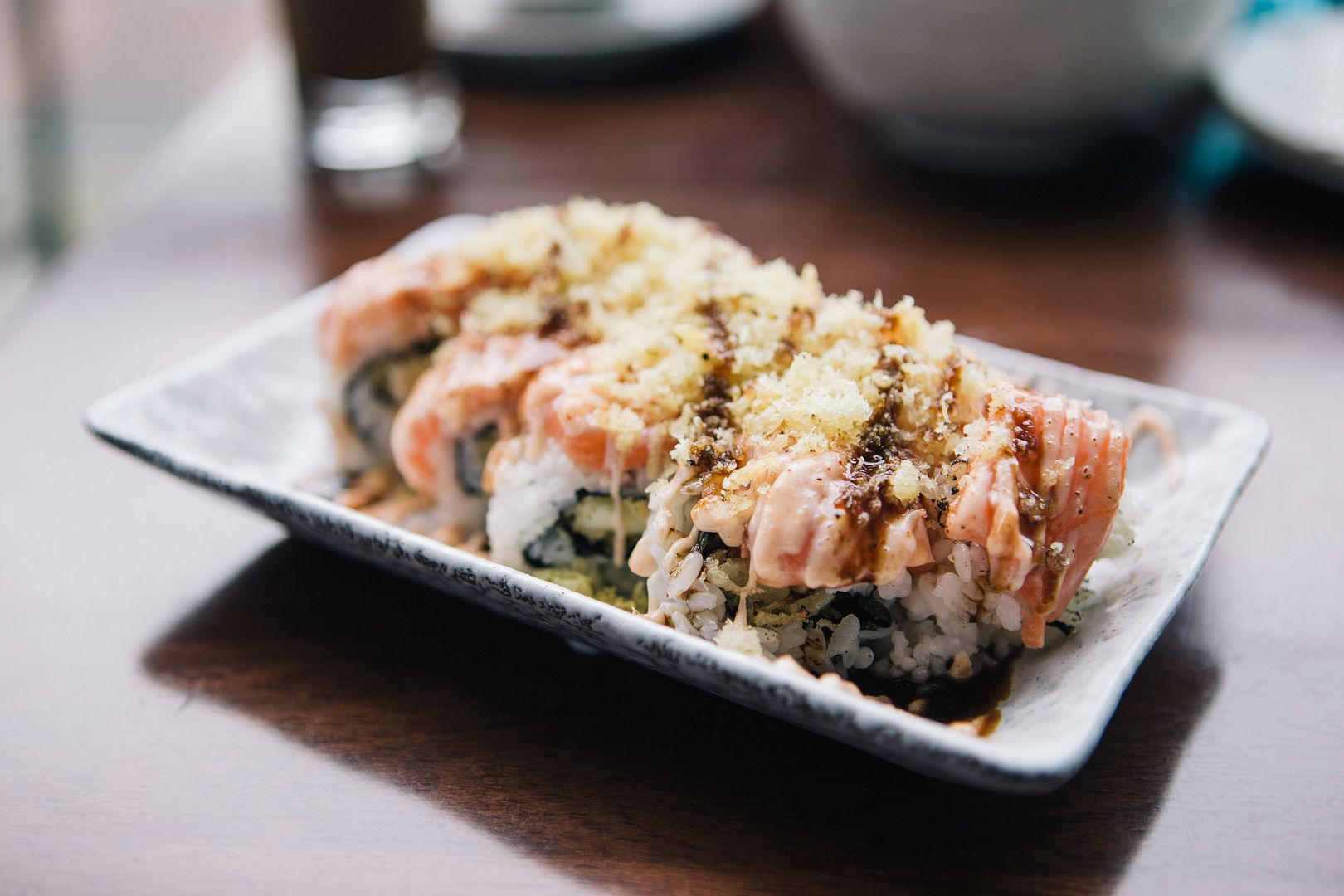 We ordered:
Foie Gras Truffle Yakiniku ($14.90), Garlic Butter Chicken Chicken ($12.90), Golden Wham! Fries ($14.90) and Superstar Roll ($12.90)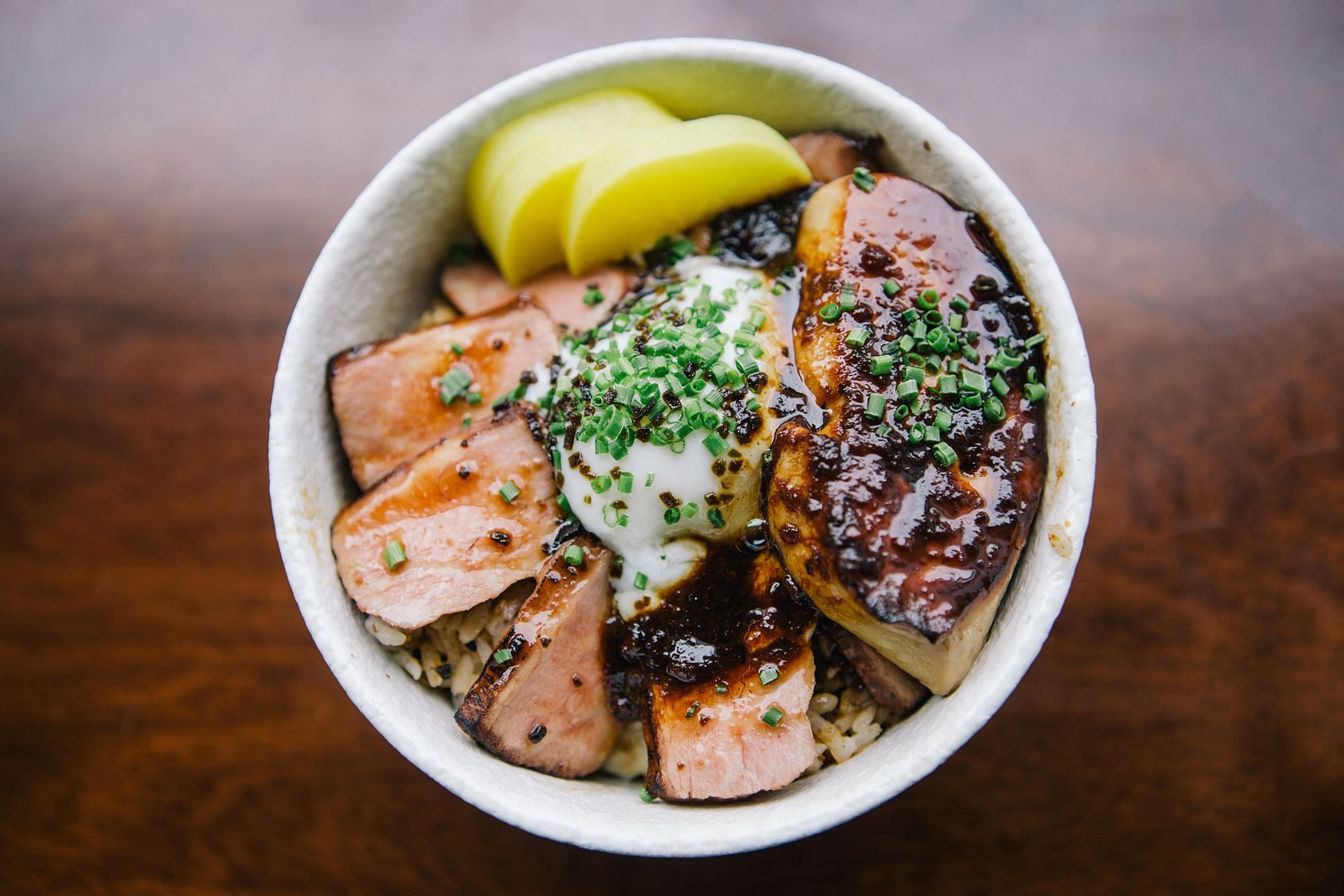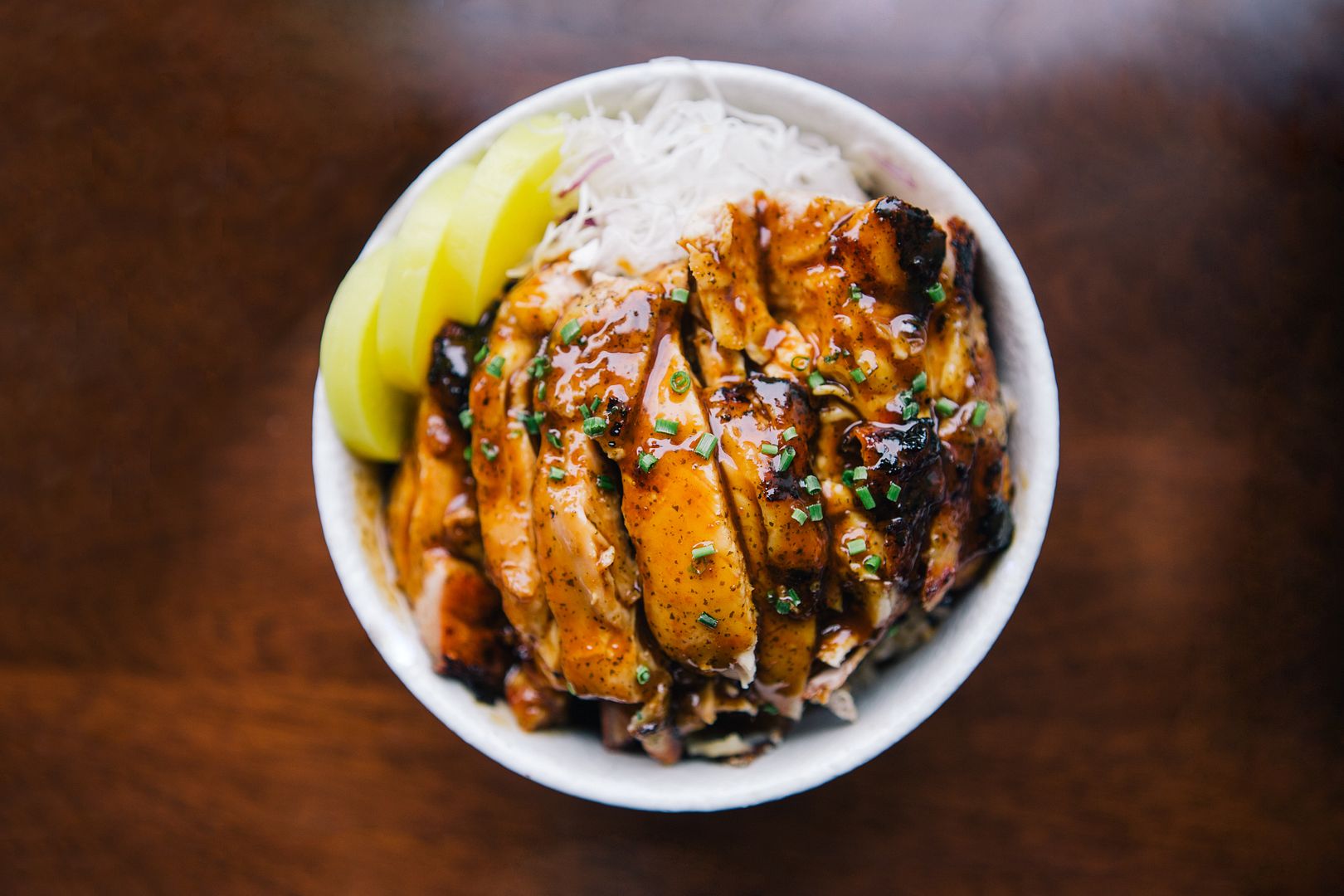 Perfectly pan seared foie gras and a runny onsen egg, atop hints of mushrooms and generous servings of well seasonsed Japanese rice. The pickled radish also gave a refreshing crunch to the bowl of buttery goodness. As someone who dislikes radish, this was really good. I am amazed.

They were also not stingy with their servings of succulent garlic chicken. Just look at that glistening bowl of joy!!! Their bonburi bowls really had the tastiest rice that packed garlic butter, sesame and other noteworthy ingredients I can't quite make out. I can see why it's their signature item.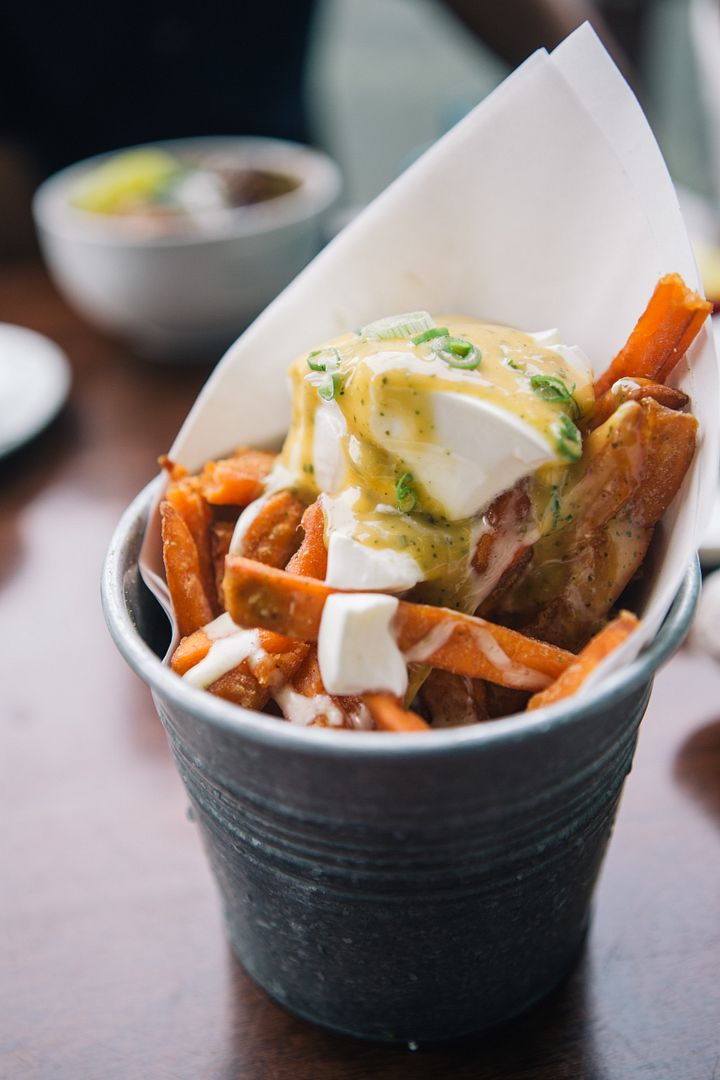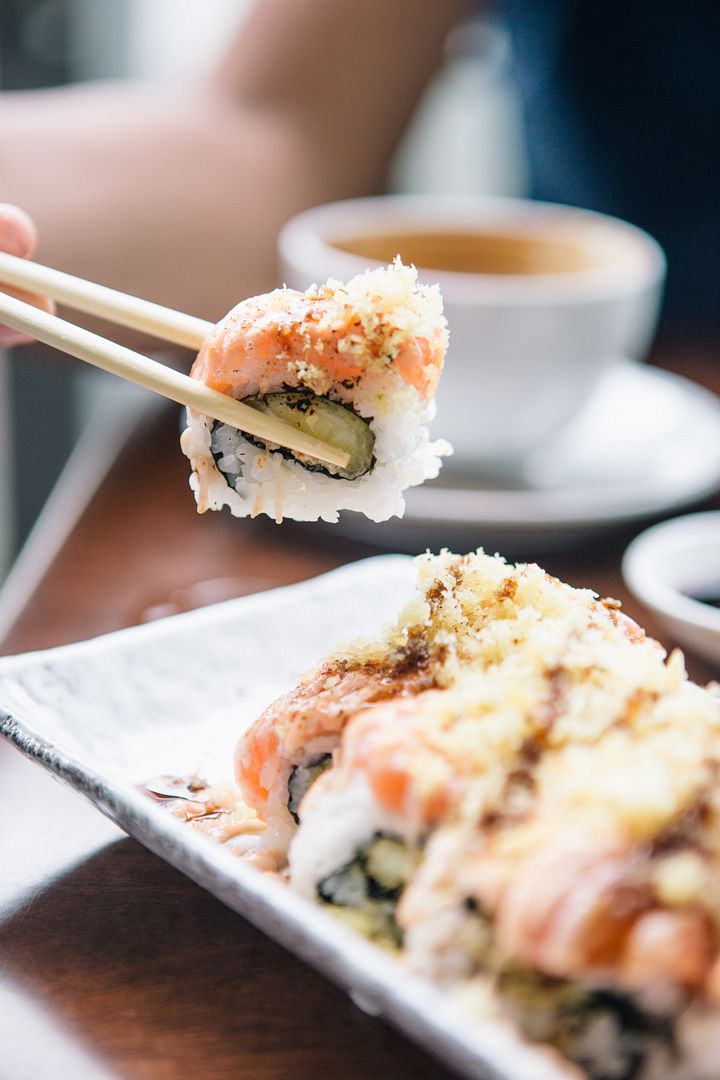 Their golden fries, which was made out of sweet potato, came with a huge dollop of sour cream, some mozzarella cheese and drizzle of salted duck egg. It didn't look that appealing, but when we had our first bites, we were surprised. It was really good!
They could've given more salted egg and cheese but the sour cream and sweet potato pairing was pleasing enough for me.

Sad to say, their Superstar Roll was disappointing. It was supposedly seared salmon with mentaiko but it just tasted really bland?? Not sure how mentaiko could taste so plain, but their tempura flakes were okay.
I think I did a good job at making their roll look amazing though lol hahaha.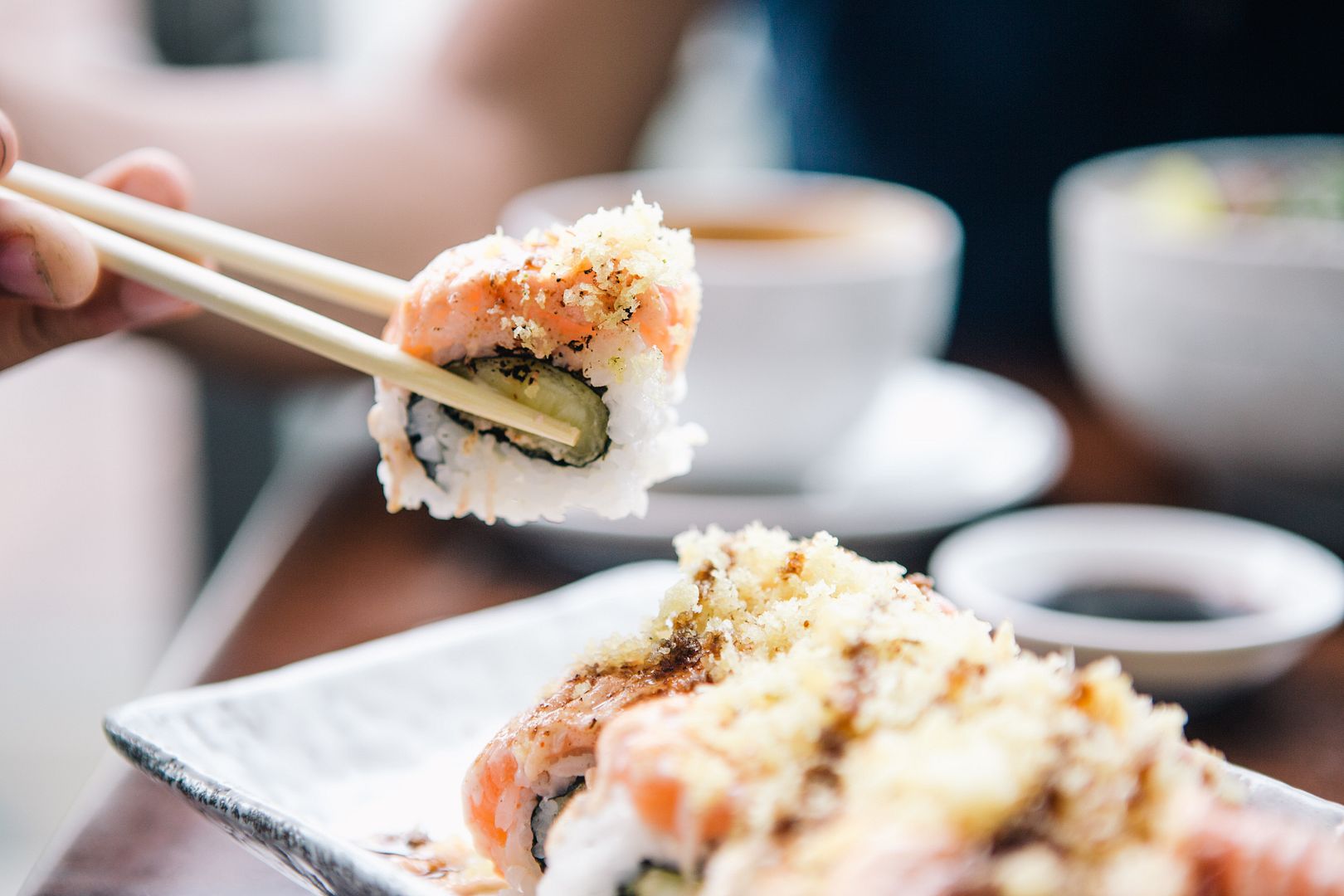 Would I revisit this place? Omg yes I would but only for their wham fries and donburi bowls during lunch time. Their dinner menu offers the same things, but is overall pricier for some reason.
While the bowl may seem a little small, it definitely got both of us super full. Their servings of rice was huge, but I ain't complaining cause I love their rice hehe.

I heard that their other bowls weren't that great... But what I had was good so, I guess you won't go wrong with foie gras and butter chicken.


Twas was a good meal with Han!

Right after that weekend, he's just been super busy in camp with guard duty and has just gone for another one week field camp this morning. SAF why you take away my weekends with him like that... :')
Can't wait for when he books out though!! Chef says he gonna cook for me and fam some damn good char kway teow!!!!!