Lost in Laos (Part 1) - Luang Prabang
11:09 PM
Laos has always been one of the countries I wanted to visit in SEA for its rich culture, but had never had the chance to.

I haven't known many Singaporeans who have travelled to Laos (up until recently that is), and it didn't seem particularly safe for me/friends to visit if we can't communicate with the locals. So when I heard that FMS was planning a photography trip, I applied for it without much hesitation. It was also FMS' first official photog trip!
Because of that, I got to meet a lot of juniors who are super super talented. Almost everyone on this trip has the same objectives - to take photos/videos and improve our skill sets. And of course, the different culture and lifestyle at Laos.




Day 1 & 2 - Laos, Luang Prabang

We didn't do much since we arrived at our hotel sometime during the late afternoon. We spent most of our time settling the miscellaneous details, such as getting our SIM cards and exchanging whatever currency we have to kip (which btw, is not sold in Singapore).
As a hardcore fan of all spicy foods, I fell in love with Lao's cuisine immediately because almost everything they have is spicy to some degree.

I was ghosting almost the entire of Day 1 cause I didn't sleep the night before (blame it on last minute luggage packing which I literally only started three hours before the time I should be at the airport). I shall try to convince myself never to do this again, since I did this for my NZ trip too lel. I crashed almost immediately after my shower.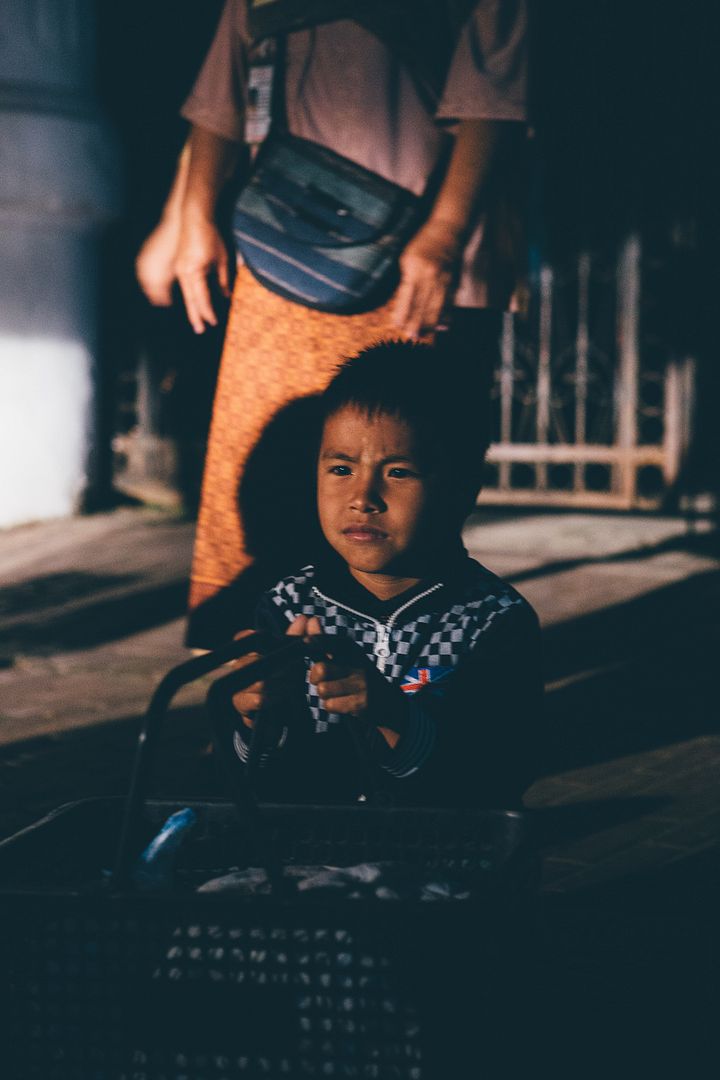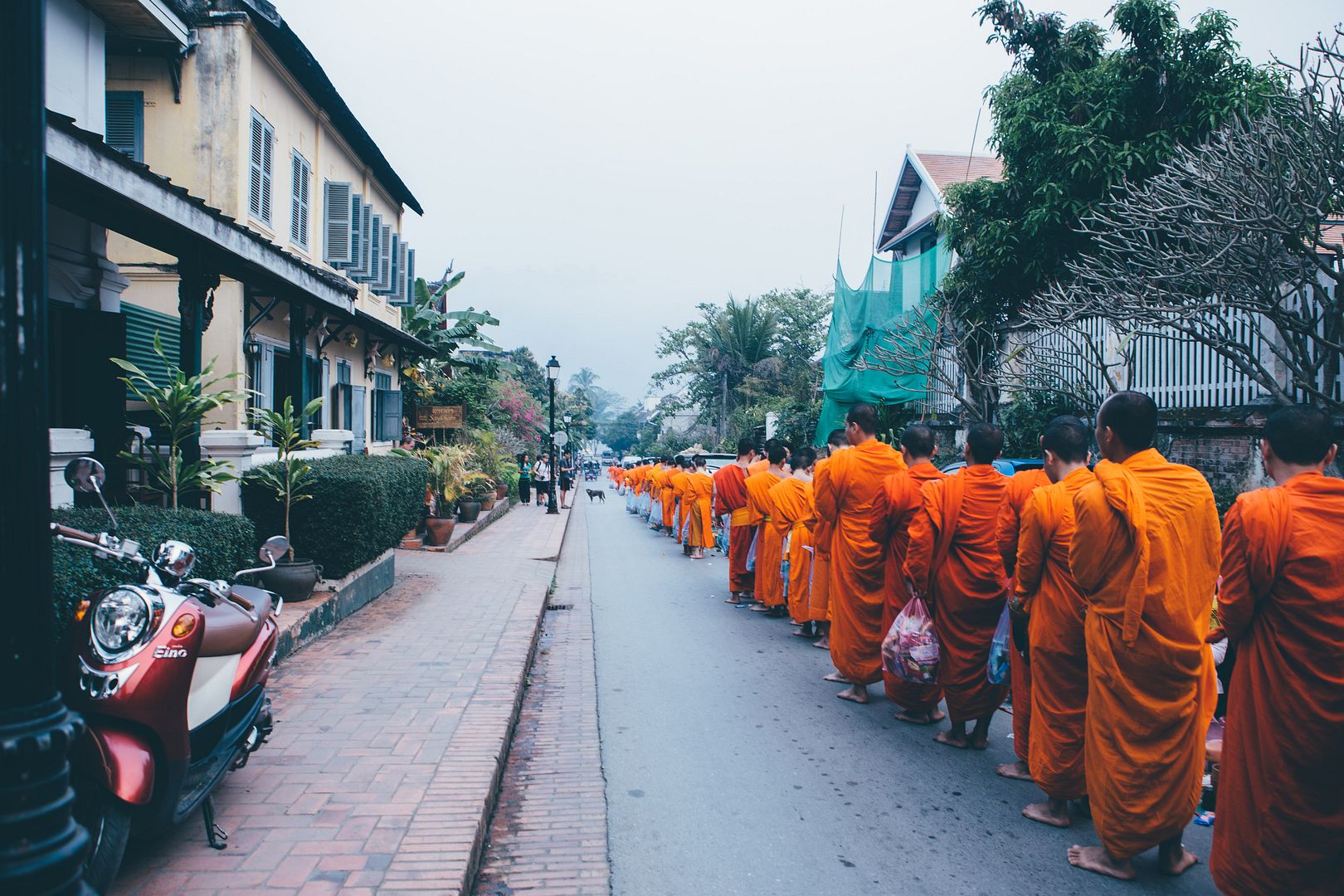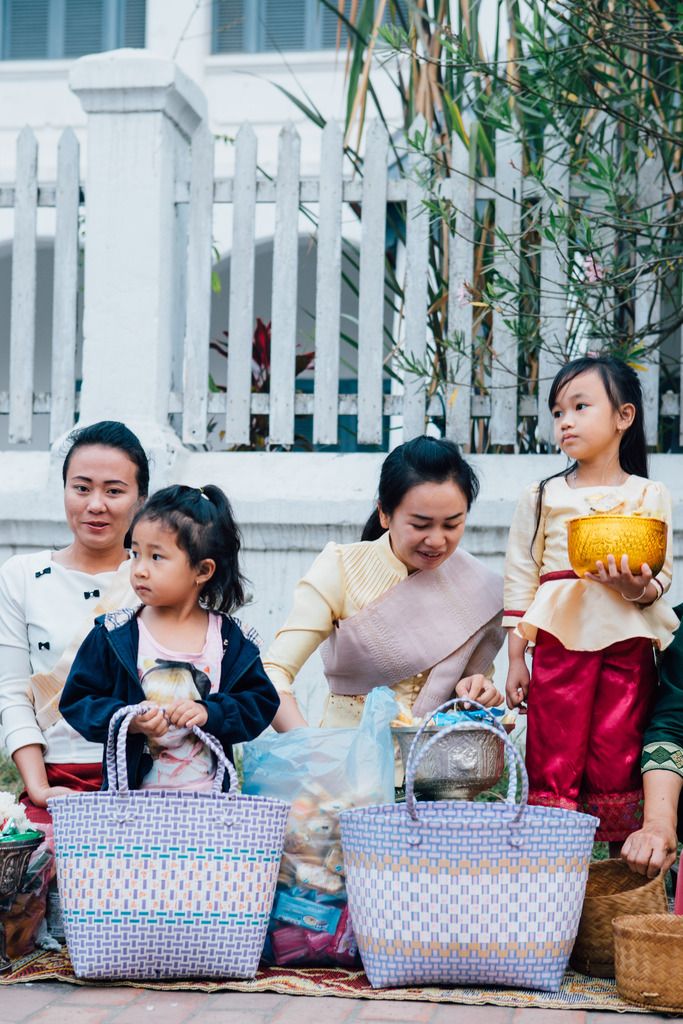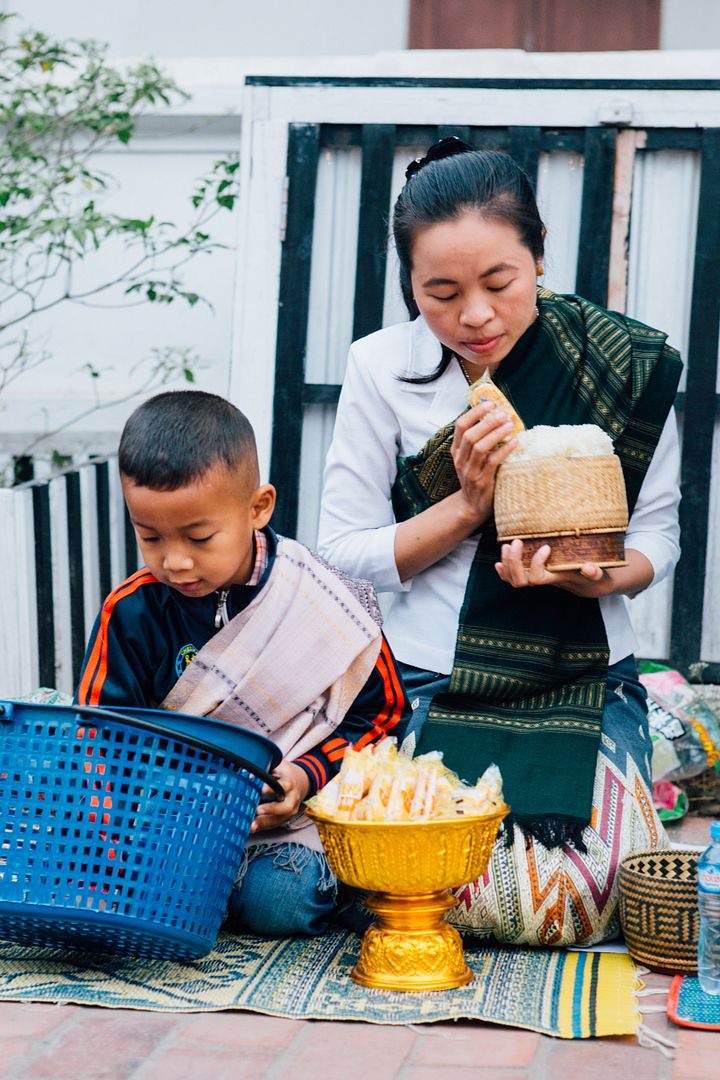 Day 2 started at 530am for us, as we wanted to catch the locals and the monks during the alms giving ceremony. It's one of the sacred Buddhist traditions here in Laos, where food offerings are usually prepared in advance and then given to the monks as they leave their temples to gather their daily meals in the early morning.
Before sunrise, we were already out on the streets watching the locals prepare the alms they were going to be offering along the streets, and we were given about two good hours to photograph/video the ceremony.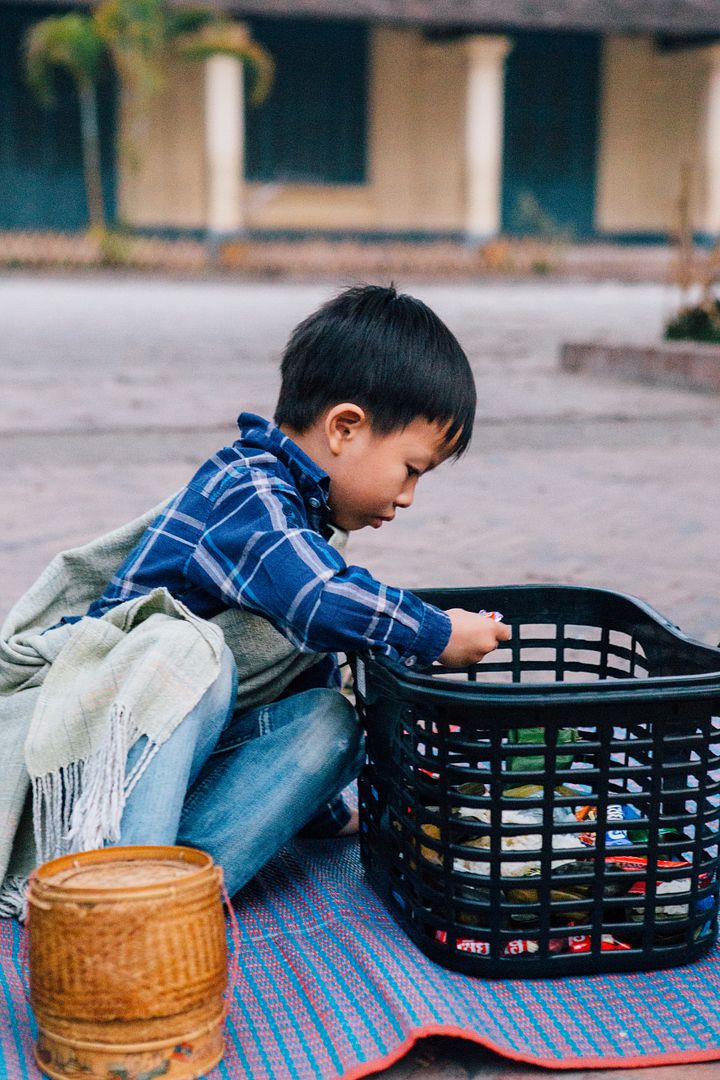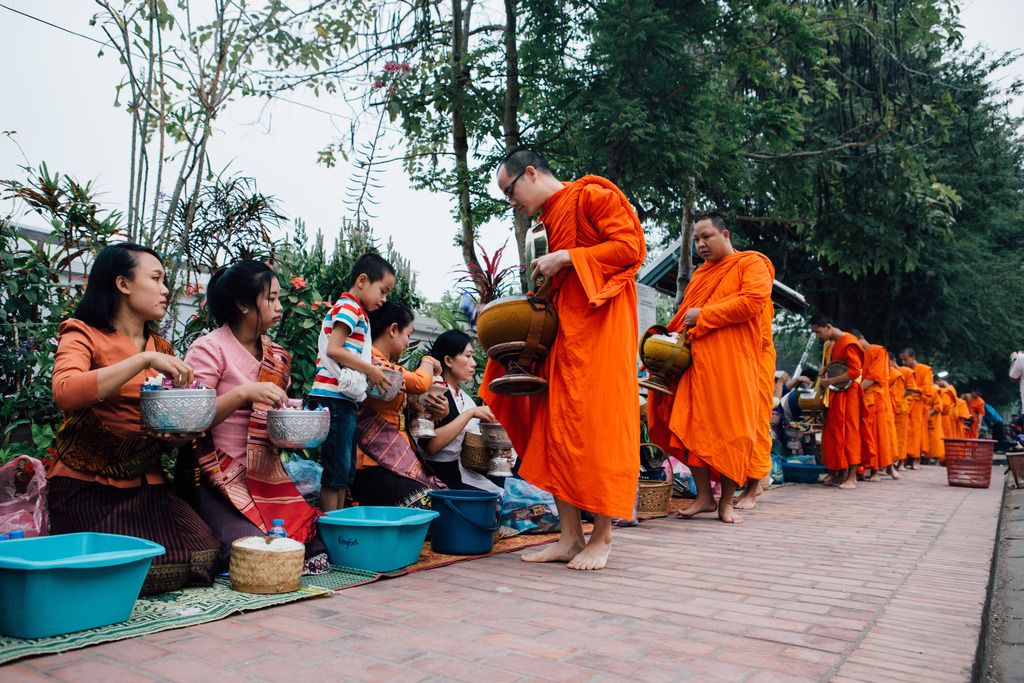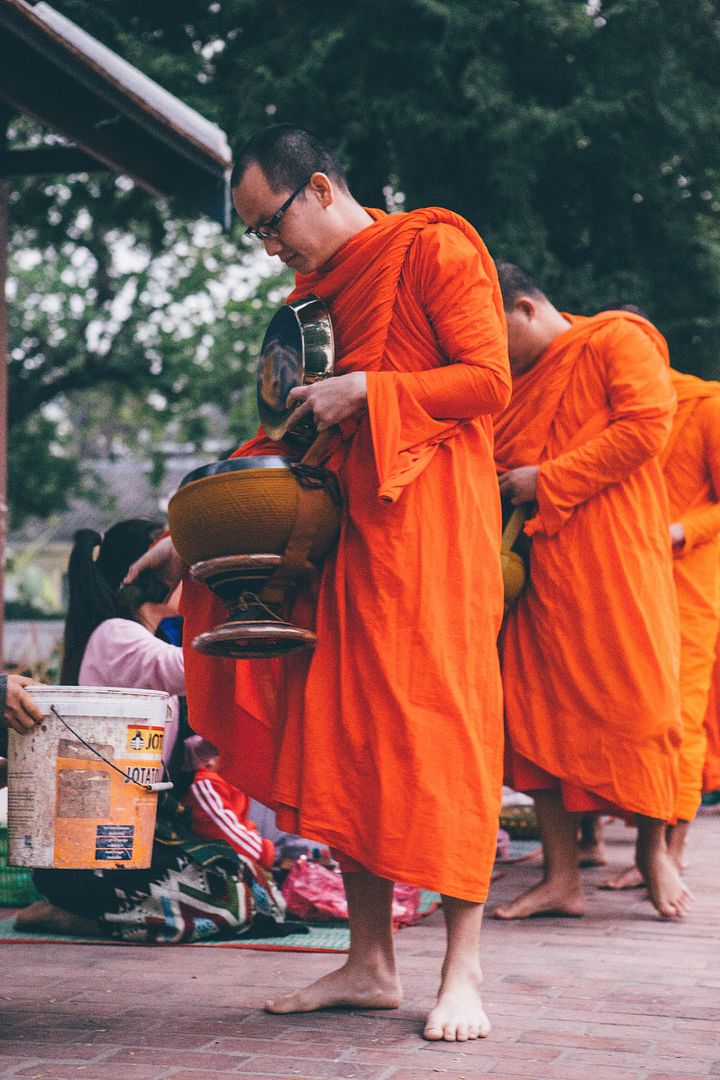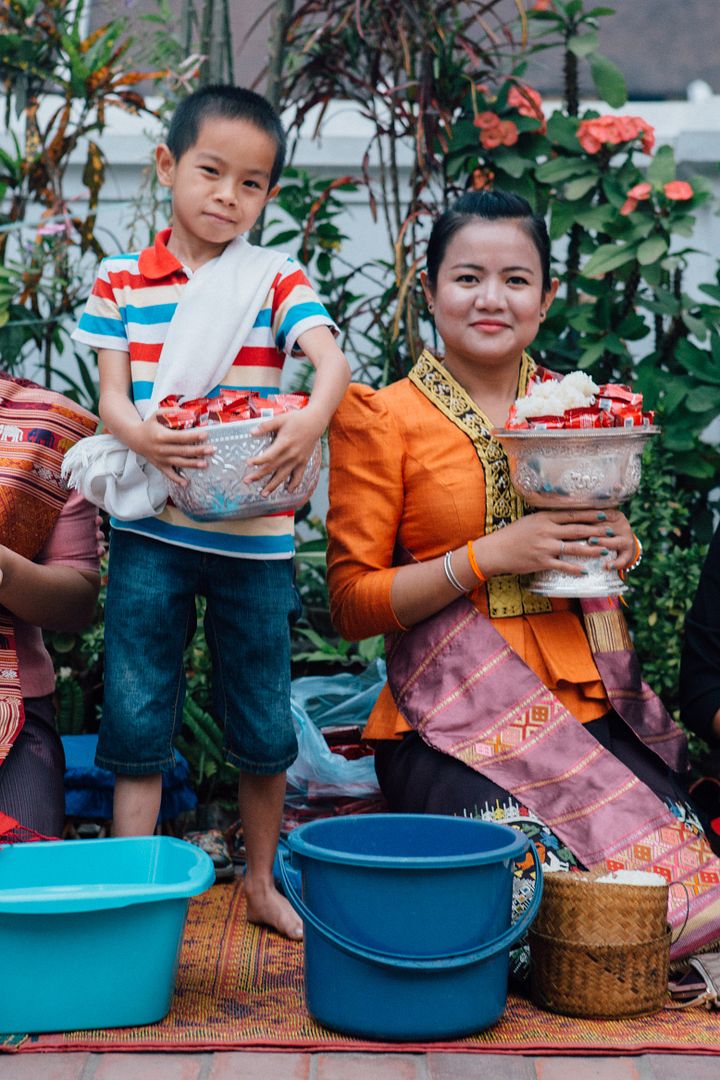 There are some behaviours we have to abide by when attending the ceremony though, such as being dressed appropriately (shoulders, chest and legs are not to be exposed) and keeping some distance when you're taking photos while the procession is taking place.

I also kinda followed this two brothers who seem to be collecting alms that they can get to bring back home to their family/siblings. And it was disheartening, seeing a boy as young as himself waking up this early to rummage for food.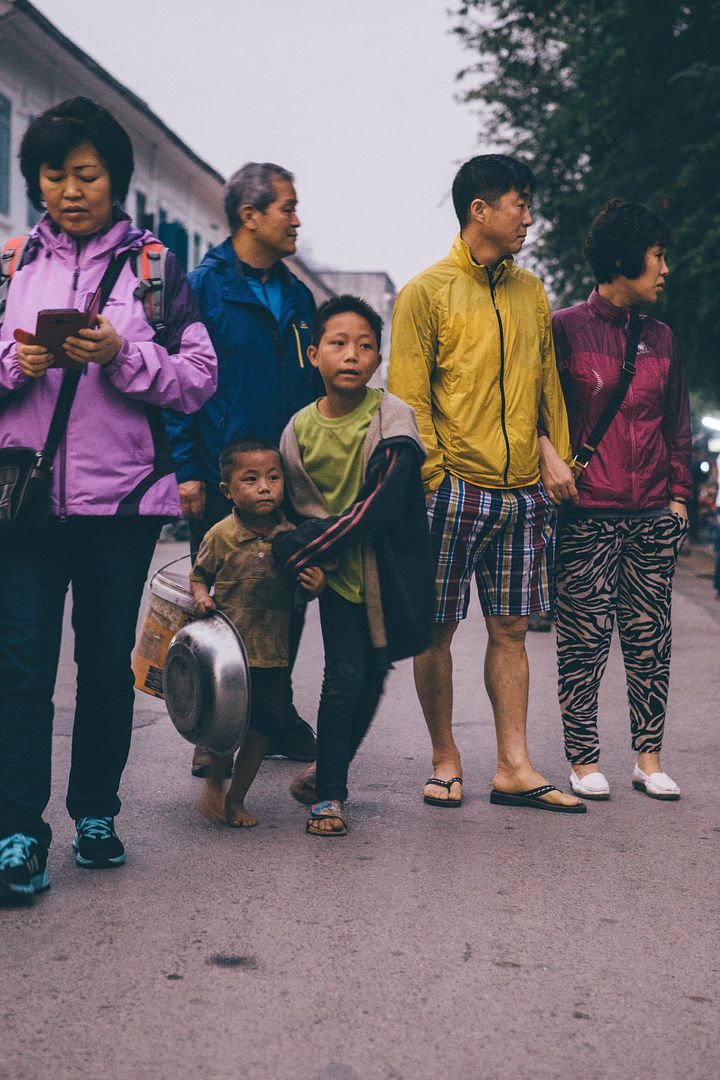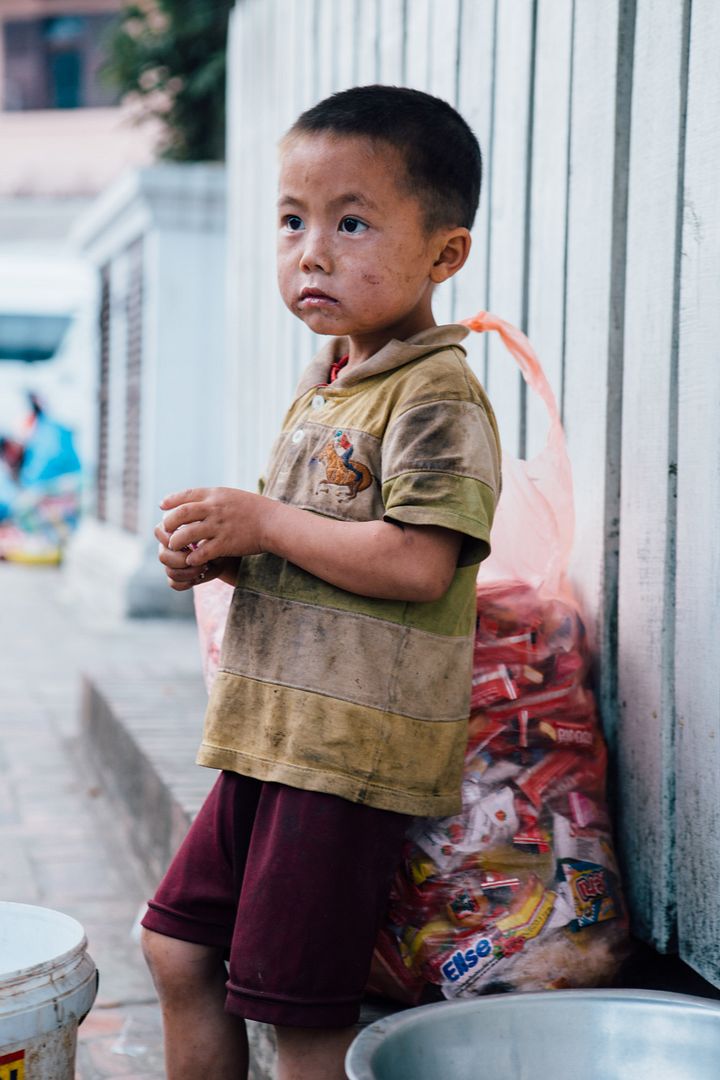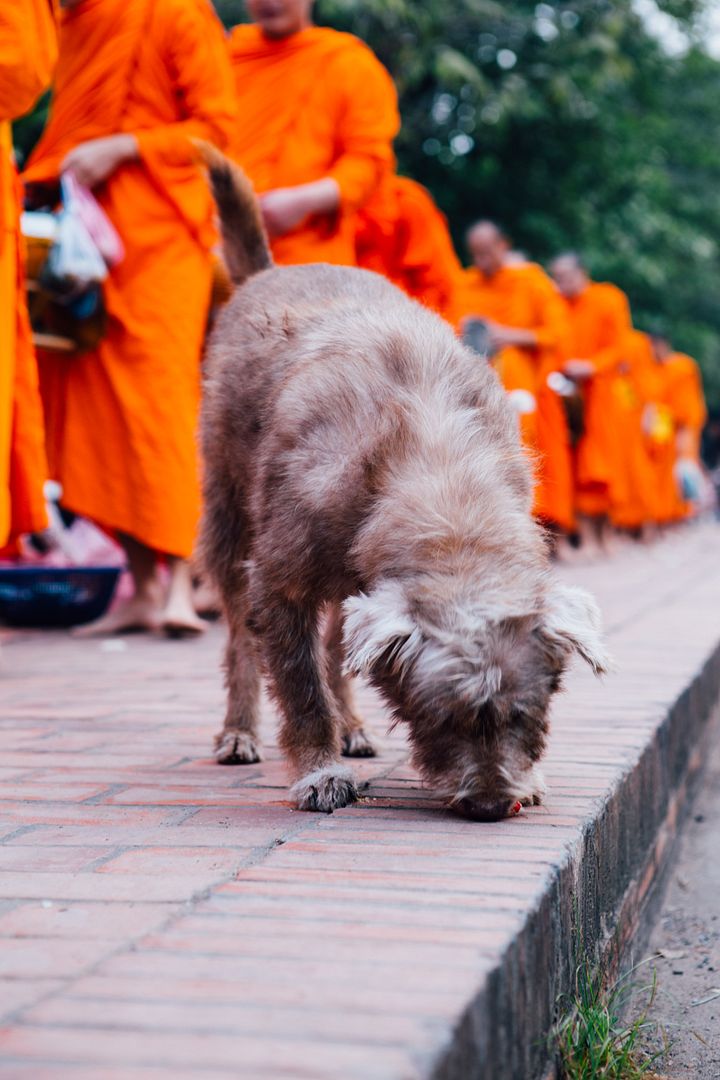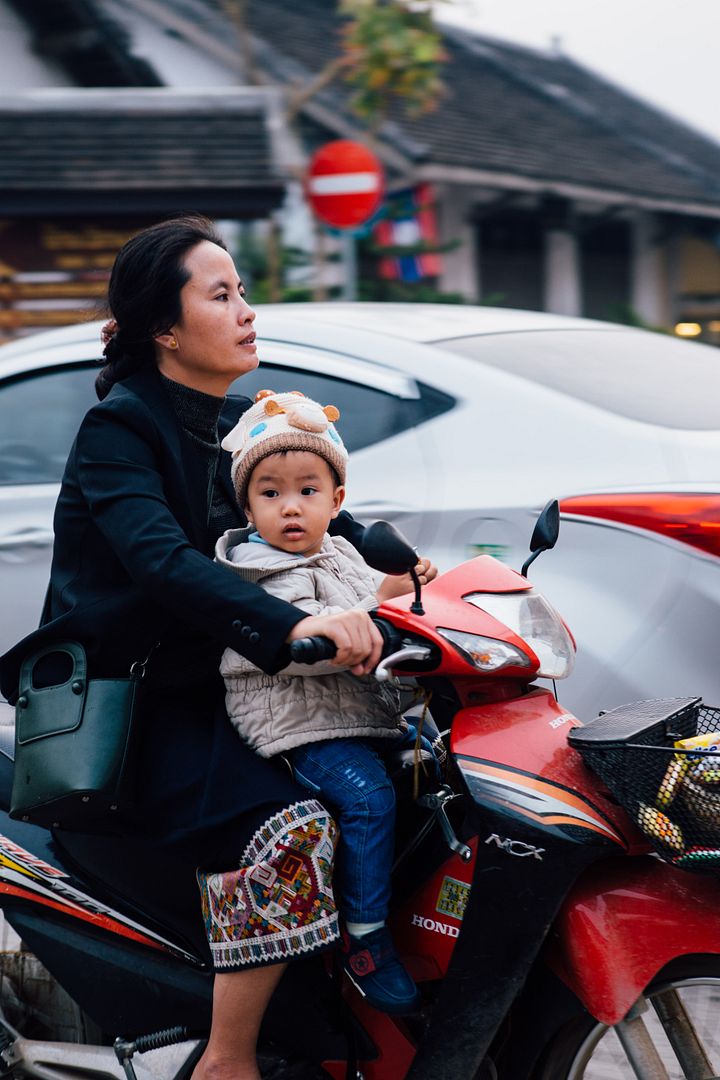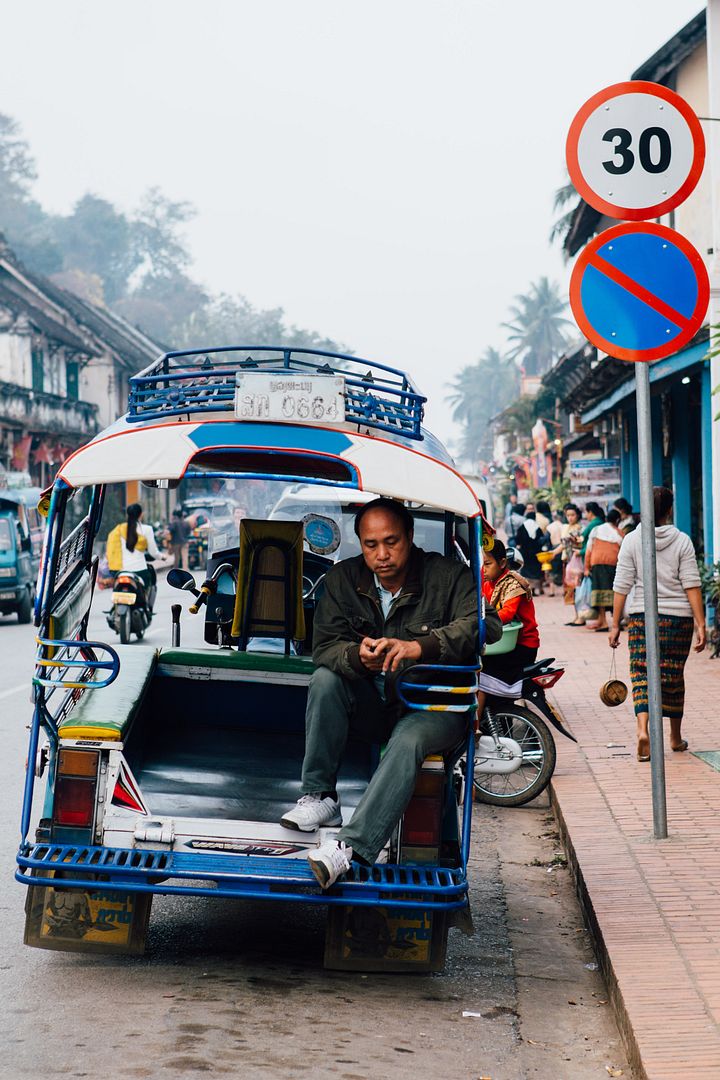 I got a few other lucky shots throughout the rest of the day, while we did visited the royal palace and some temples in the afternoon. Somewhere in-between, some of us also sorta went up the Phu Si mountain and set some caged birds free.

After our dinner, we spent the remaining of our night at the famed Luang Prabang Night Market. It kinds of reminds me of Bangkok, and the temptations to splurge your entire wallet on this street is pretty overwhelming. I managed to curb my urges on Day 2 but I couldn't say quite the same for the days after...
Most of the stuff sold in the Night Market are made by the locals themselves, and are priced relatively cheap. Most items are up for bargains too.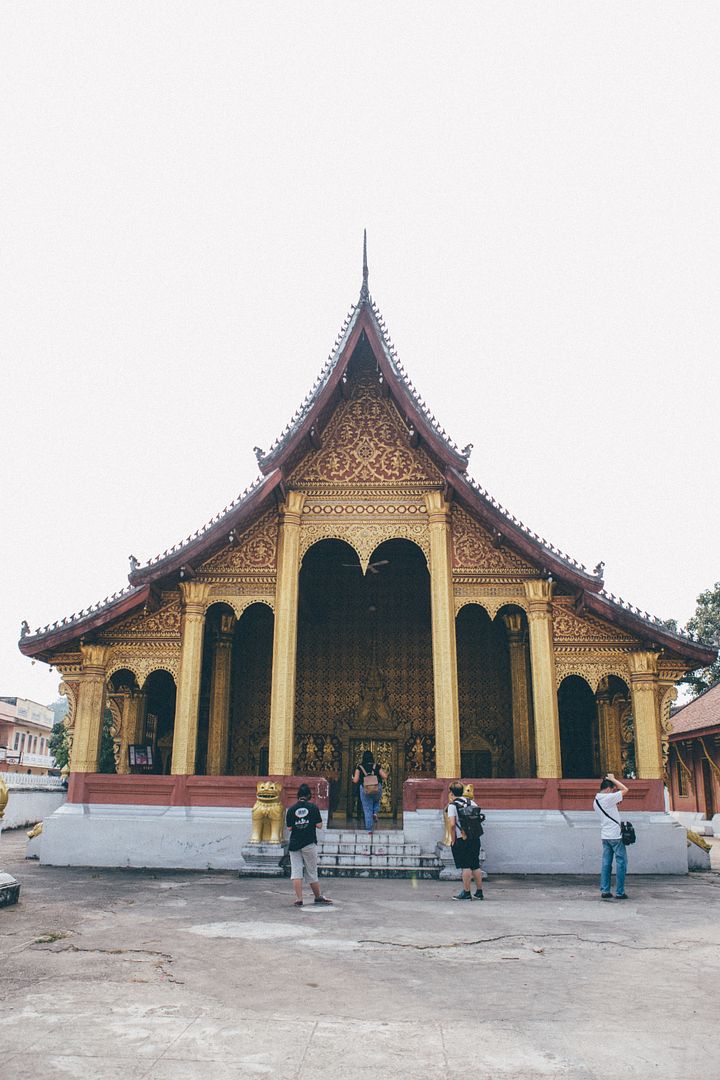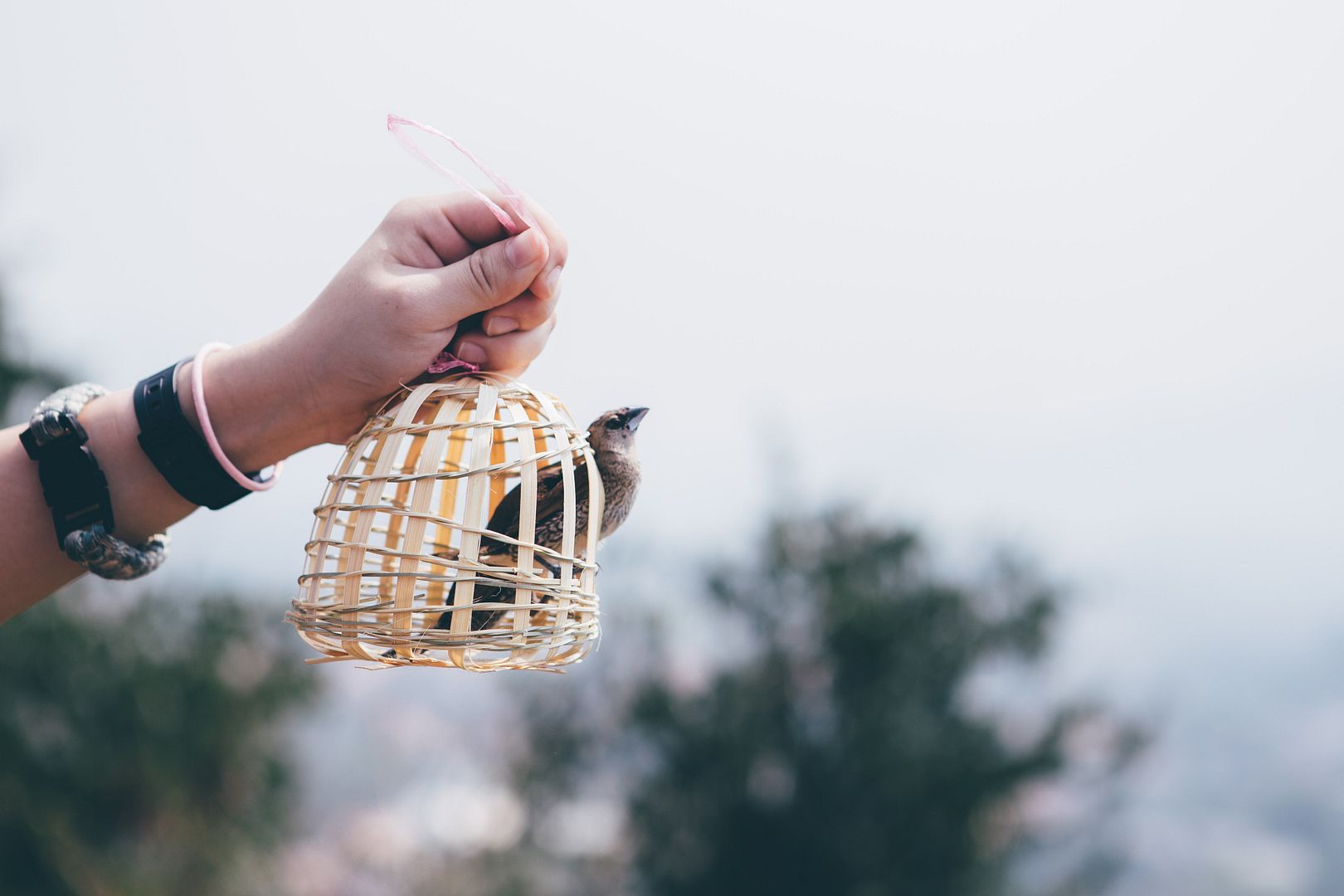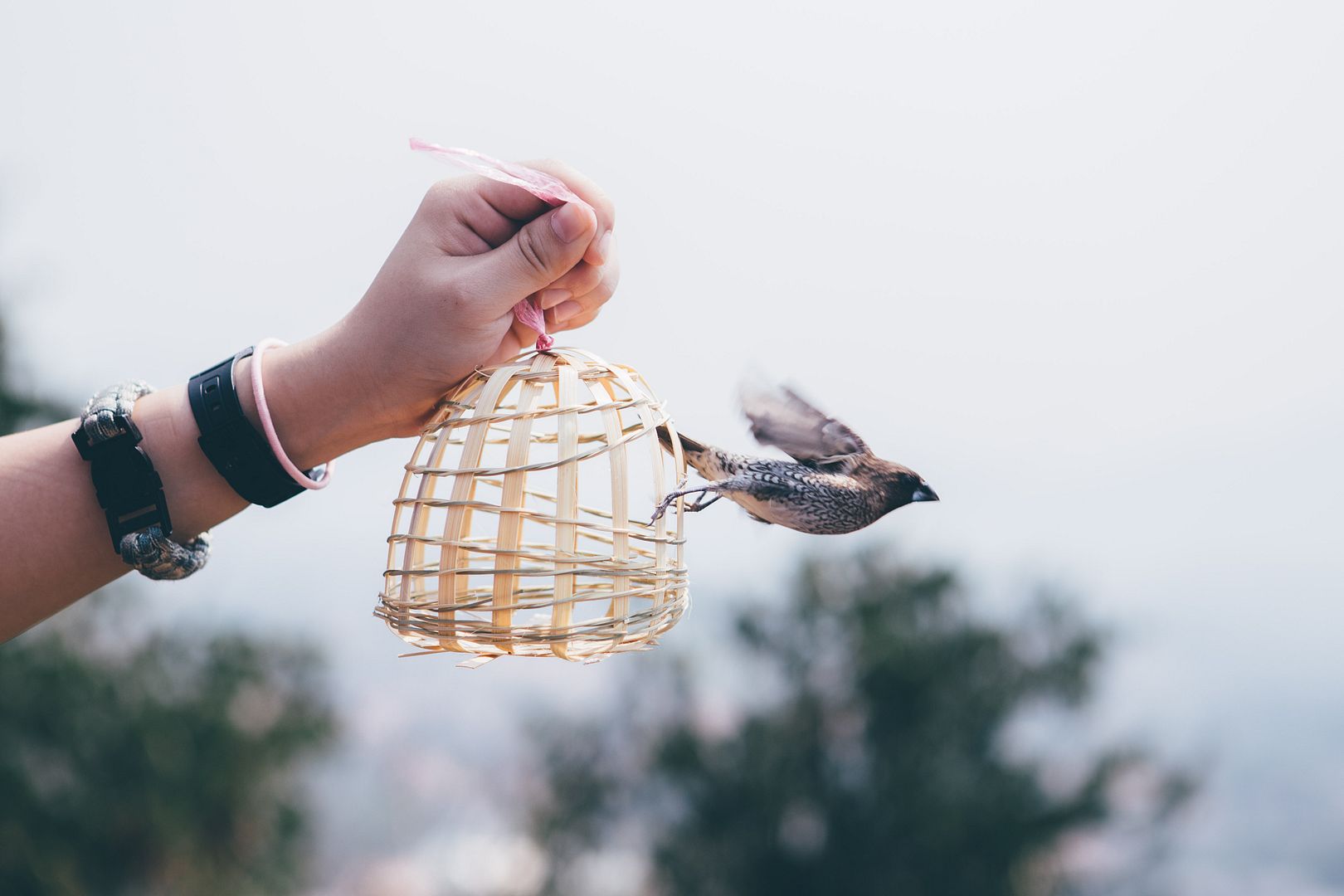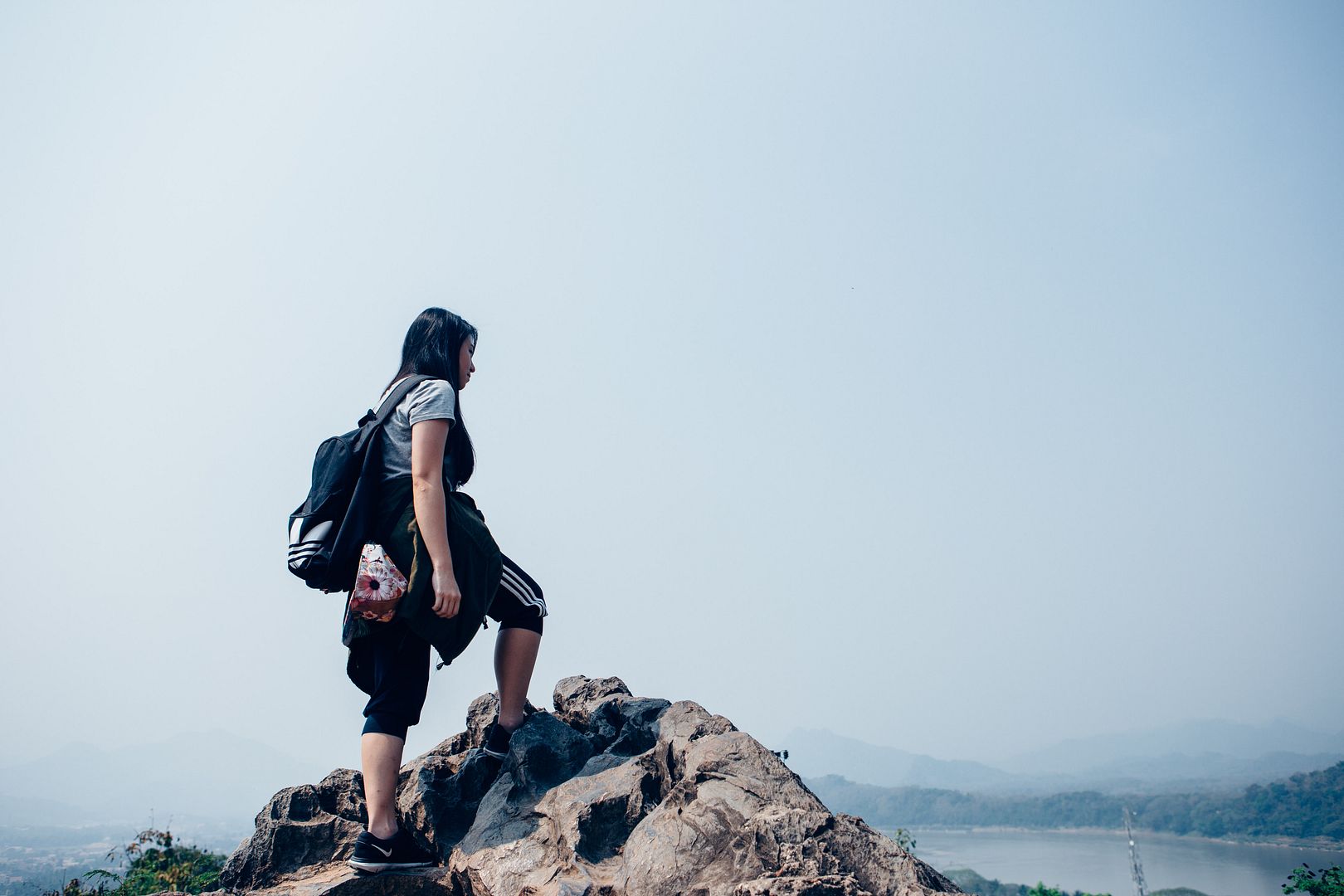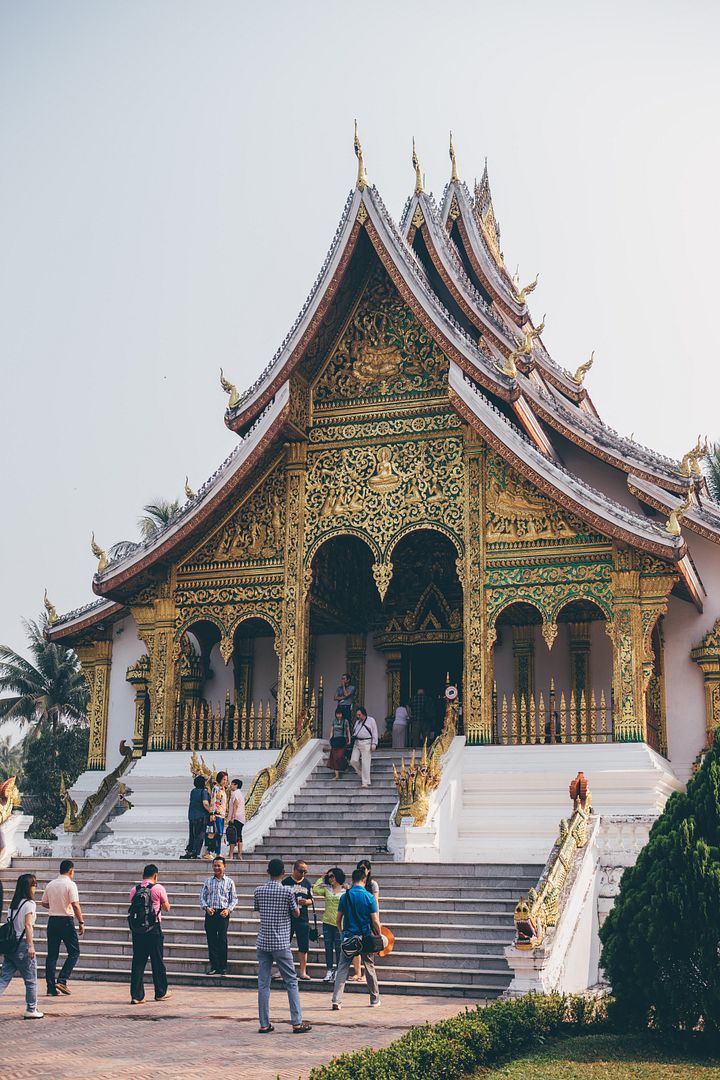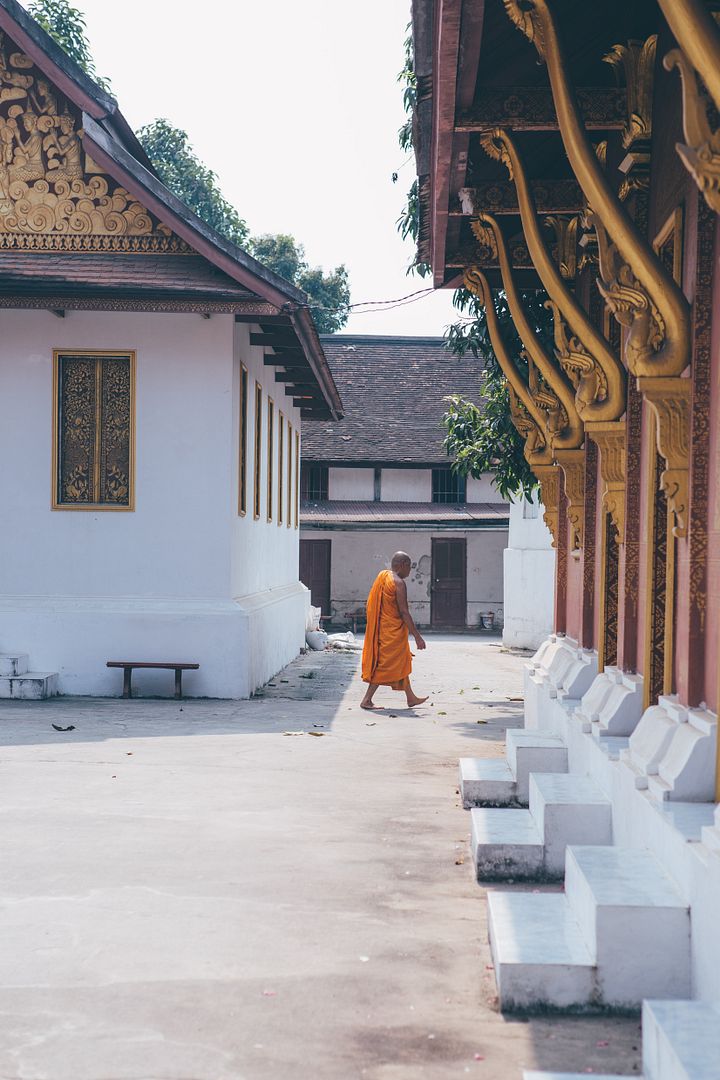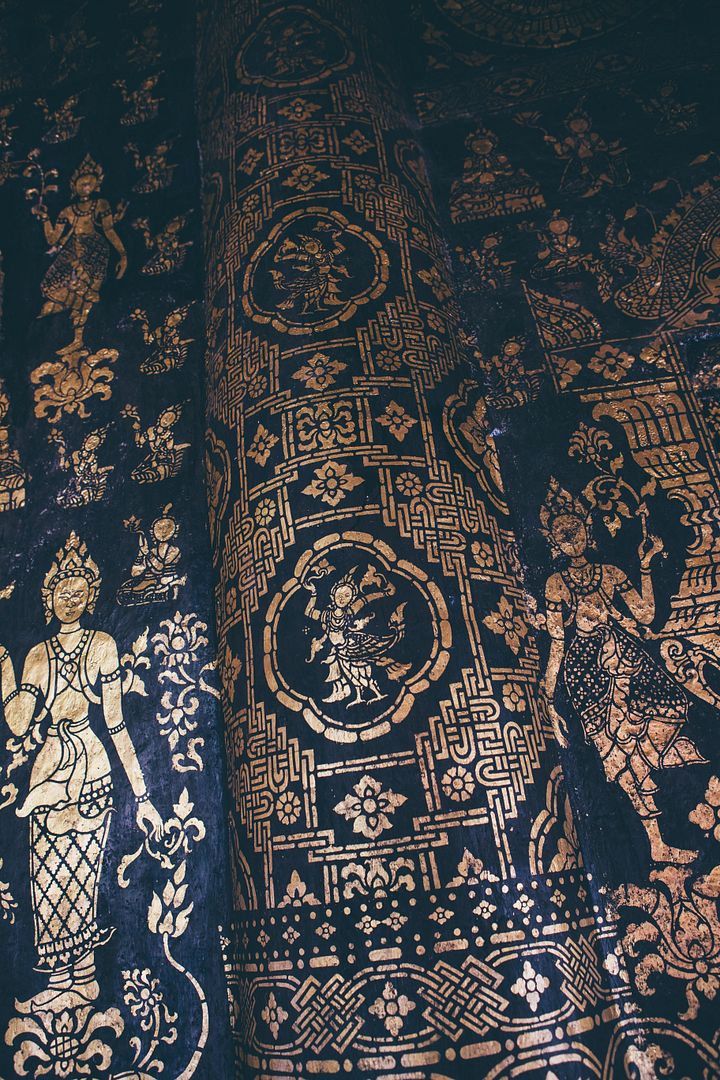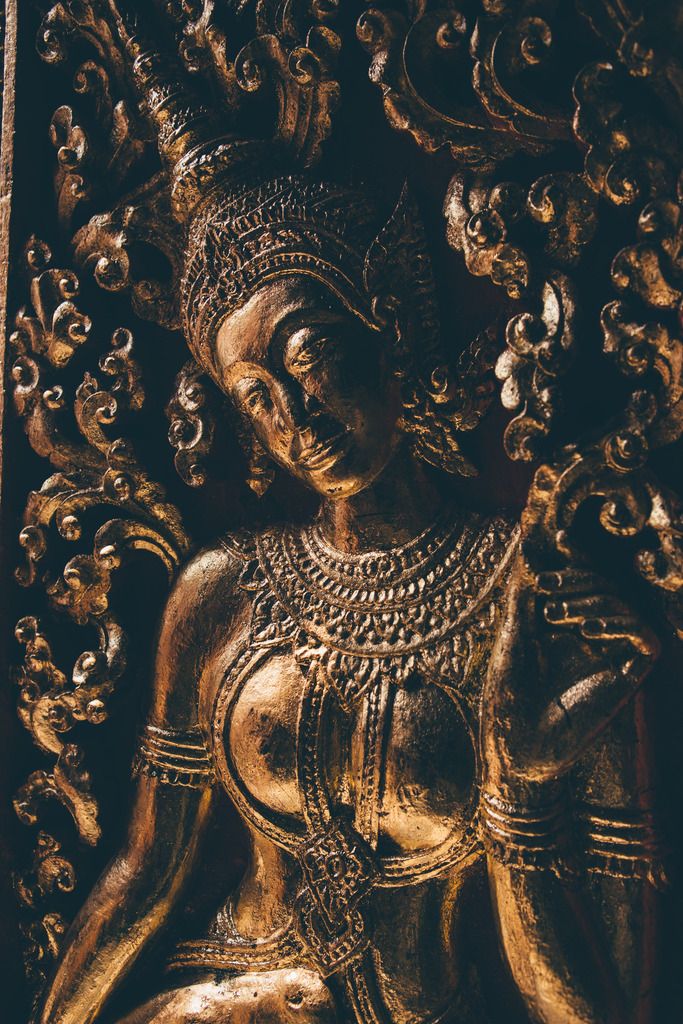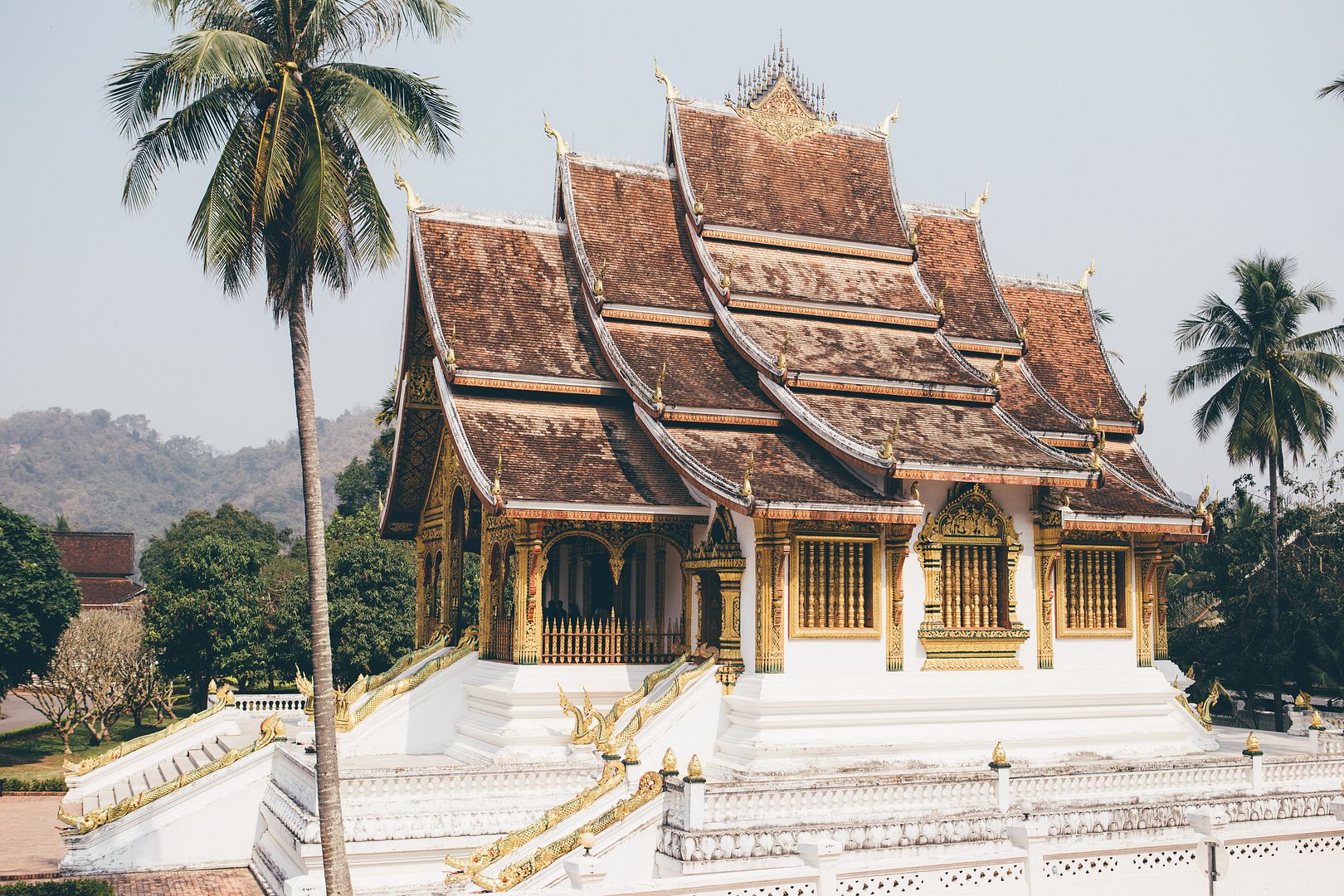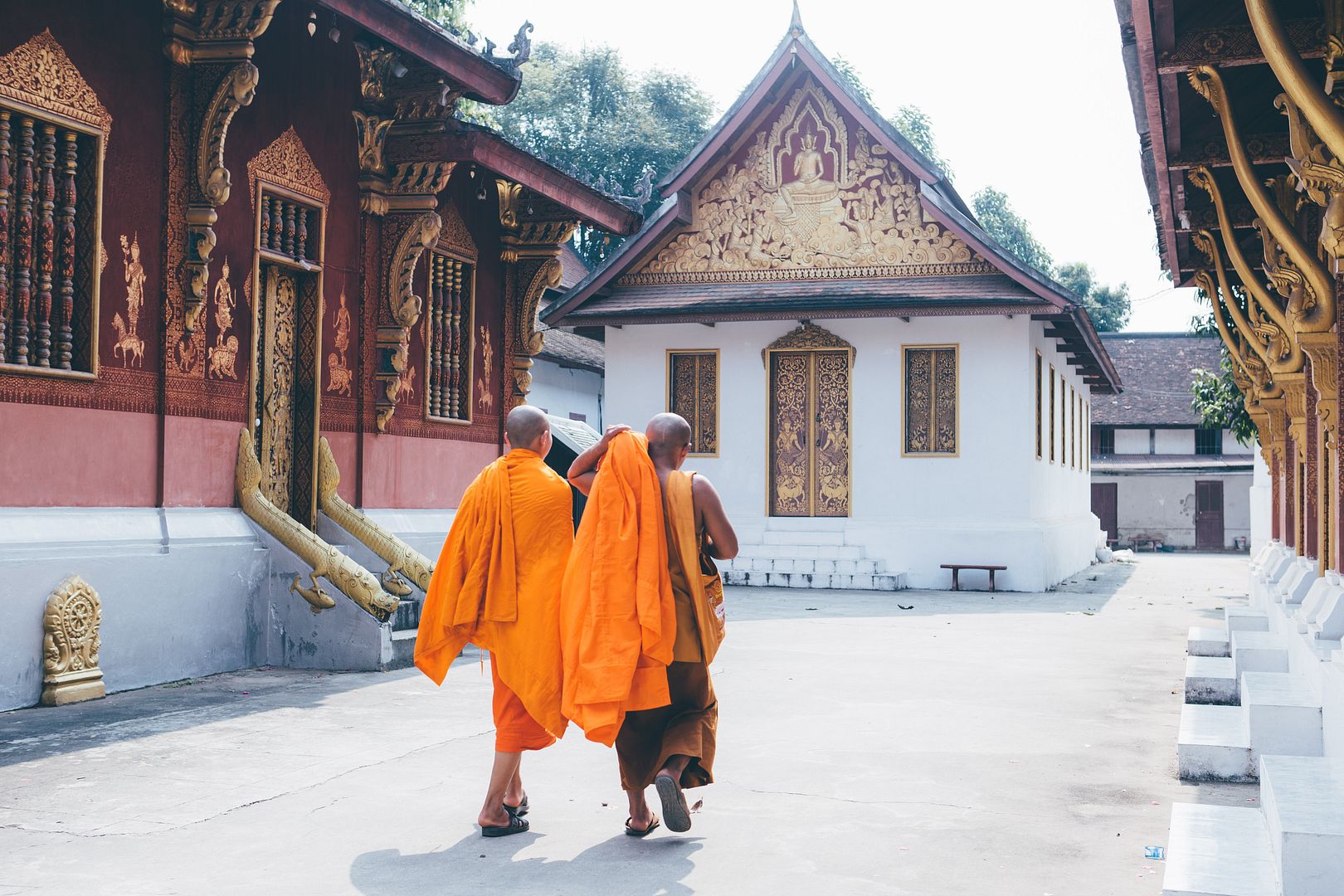 Day 2 was so exhausting I almost crashed immediately upon reaching our hotel, despite having an afternoon nap. Laos weather is almost as unforgiving as Singapore's in the afternoon, but the chilly mornings are my favourite. It's about nineteen degrees before sunrise, and I really loved taking a morning stroll during those hours.


Contrary to what most people believe, Laos is hardly dangerous? At least not in Luang Prabang. Before this trip, I'd admit that I had the misconception that Laos is not safe, and I was fearful that I might just be a victim of some kidnap case... But Luang Prabang is actually pretty decent even up till 10pm when a couple of us students were still exploring the vicinity.
If anything, I think it's the lack of knowledge on this country that got many of us fearing about the unknown. But Laos is a beautiful place with a rich culture, and as long as you're not travelling alone, I think you're pretty good. But that's not to say you can't go solo cause I met a couple of seasoned lone backpackers while I was there too.

The only difficulty I think most of us would face is speaking their tongue. I couldn't communicate much with the locals because I couldn't speak Lao, Thai or any of their dialects except from the usual "hello", "thank you" and "could I take your picture" phrases. I tried picking up a little bit from our guide but I'm really struggling haha.

That's it for the first two days. Honestly I'm not very pleased with the outcome of this photoset because the post processing seems poorly done. I will probably reedit these photos and reupload the newer edition in the next couple of days.


Check out my other posts on Laos:
▶ Lost in Laos (Part 1) - Luang Prabang
▶ Lost in Laos (Part 2) - Hill Tribe Villages
▶ Lost in Laos (Part 3) - Kuang Si Waterfalls & Butterfly Park
▶ Lost in Laos (Part 4) - Lao Living Farm
▶ Lost in Laos (Part 5) - Xiang Men Village, Nam Khan & Mekong River